Community News
Mt. Vernon Hospital Receives Special Designation for Excellence in Nursing
ALEXANDRIA, VA – Inova Mount Vernon Hospital has been designated a Magnet® hospital by the American Nurses Credentialing Center. The status is the organization's highest honor, given for excellence in nursing. And this year marks the first time it has been awarded to the hospital, which opened in 1976.
Only 488 of 6,100 hospitals in the U.S. have received the designation.
"Achieving Magnet designation is truly a testament to the steadfast commitment of our nurses and team members to provide the best in class care for our patients, their families, and our community," said Dr. Alquietta Brown, Chief Nursing Officer.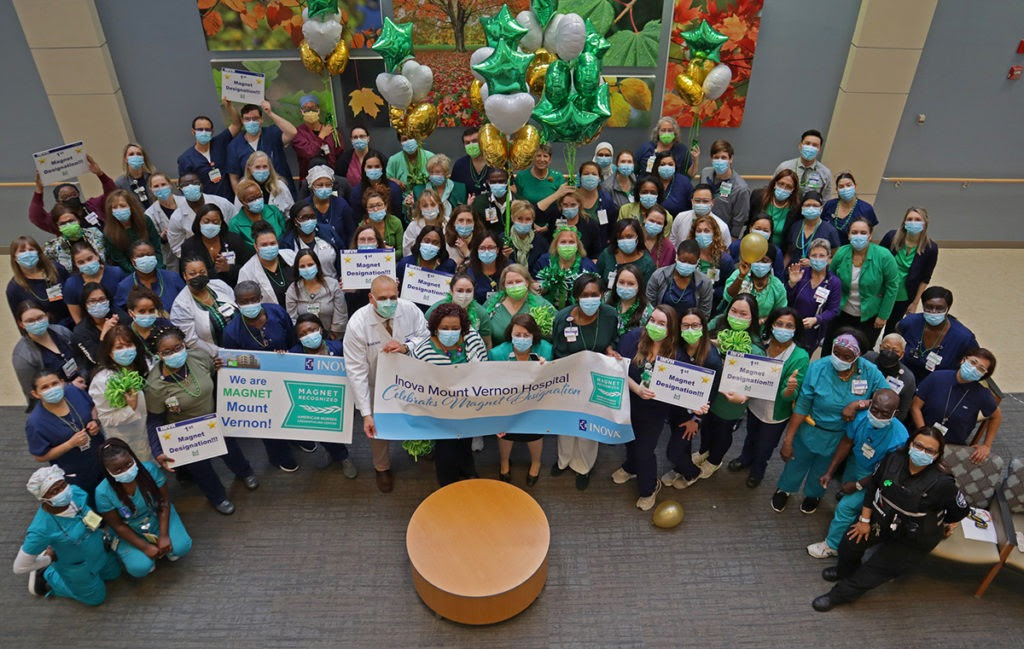 To earn Magnet status, hospitals must demonstrate support for education and development through every career stage for its nursing staff, including a nurse residency, specialty practice fellowships, a research and evidence-based practice program, and tuition reimbursement for Bachelor of Science in Nursing degrees and higher education.
"We are incredibly proud of and grateful for our talented team here at Inova," Brown added. "To achieve this distinction during some of the most complicated and difficult years of our nation's history truly exemplifies an extraordinary level of dedication, resilience and support for one another."
In addition to its Magnet designation, the hospital also achieved six exemplars for top performance. Exemplars are national recognized best practices models. The categories are:
1) Nursing satisfaction
2) Infection prevention for central line-associated bloodstream infection
3) Infection prevention for catheter-associated urinary tract infection
4) Care coordination
5) Patient satisfaction for responsiveness
6) Patient satisfaction for careful listening
Alexandria Commission on Aging Seeking Nominees for Excellence in Aging Awards