Foodie Newz
Trending
New Chalkboard Wings & BBQ is a Definite Go-To on Route 1 in Alexandria South
Chalkboard Wings & BBQ is the place to go in the Alexandria/Mount Vernon area!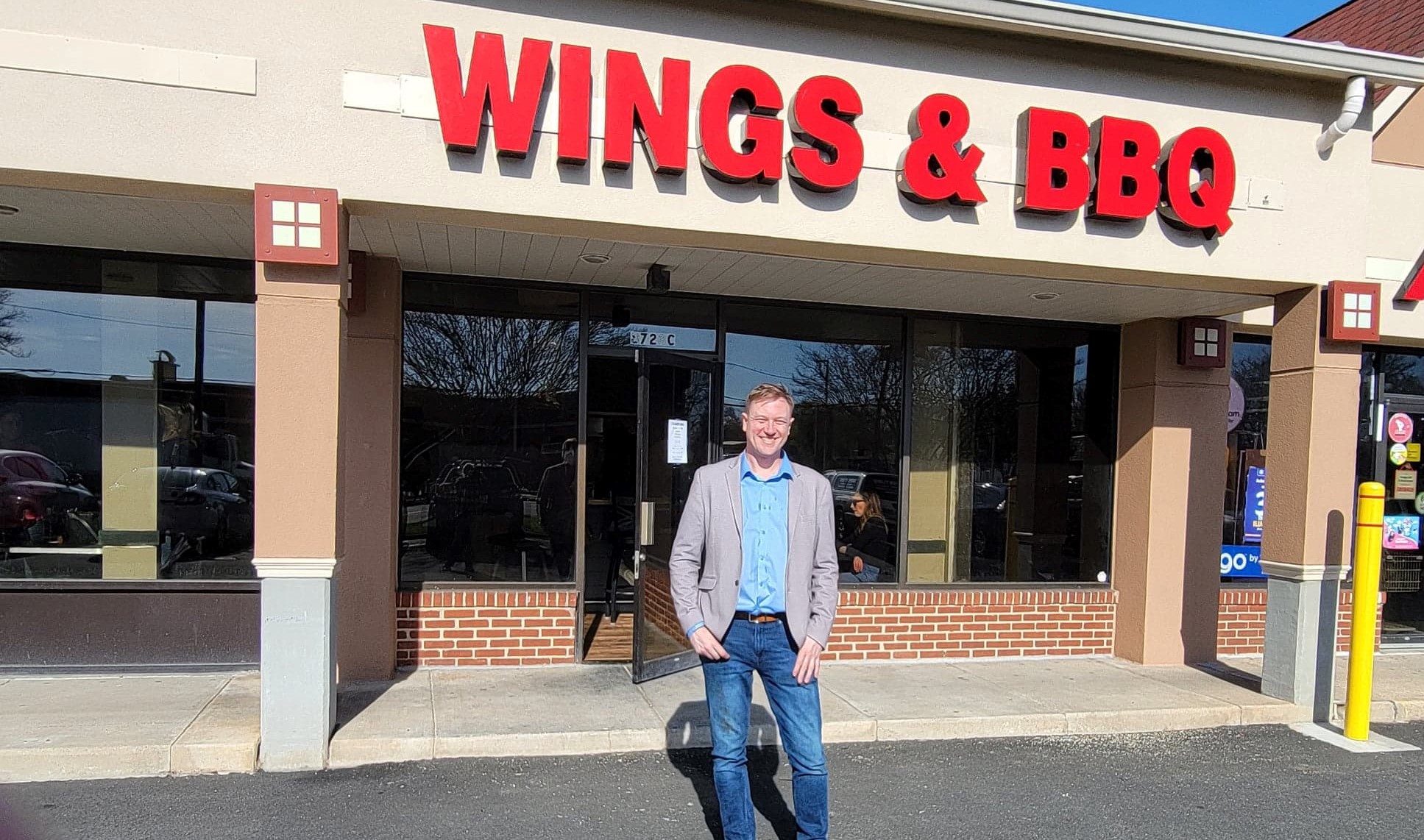 ALEXANDRIA, VA (Fairfax County) – C.J. Cross has struck gold with his latest offering, Chalkboard Wings & BBQ, now open at 8723C Cooper Road, located in in the Alexandria South area of Fairfax County off Richmond Highway in a former Wing Zone location.
C.J. is a well-known favorite restaurant owner who grabbed the community's attention when he opened the very successful Hops N Shine at 310 Mt. Vernon Avenue in the Del Ray/Arlandria neighborhood of Alexandria. Consistently creating new family meals daily throughout the pandemic, Alexandria foodies gravitated to him and his restaurant for the creative menus, and often kid-friendly choices from the 16-flavors of chicken wings, to loaded grilled cheese sandwiches, bbq, fried pickles and tater tots.
"C.J. was one of the first users of the Alexandria Curbside Dining Facebook page we started in April 2020," said Zebra publisher, Mary Wadland. "He posted videos that reached people, and helped them  understand the struggles staff and ownership were having during the pandemic. He and his incredible food easily won over the hearts of diners of the city."
His new venture, Chalkboard Wings & BBQ is the definite new go-to in the Alexandria/Mount Vernon area. As the name suggests, there are lots of wings and meat choices made with a variety of rubs and sauces. Current choices are posted on the chalkboard daily, hence the name.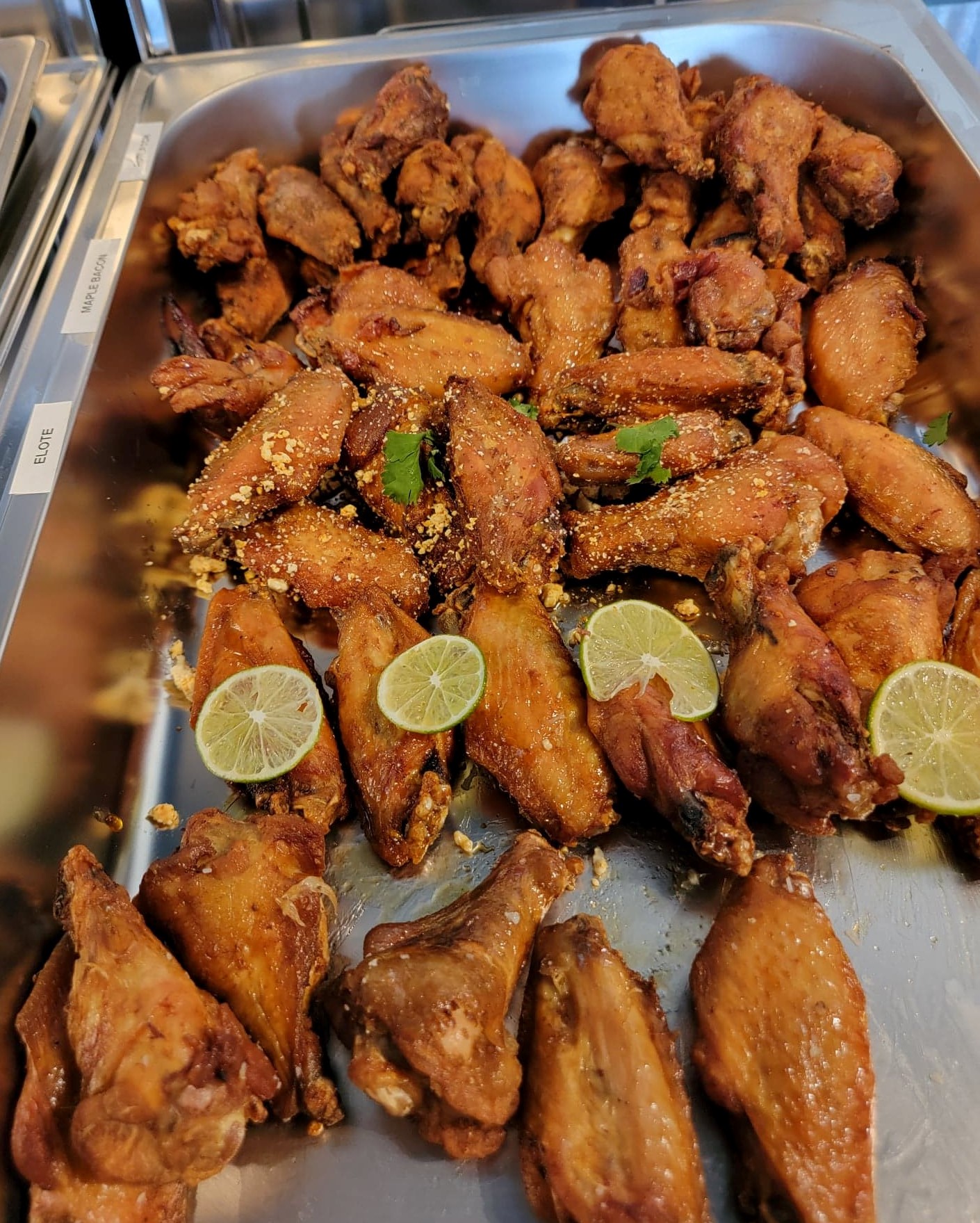 "We want to source as much as we can locally," Cross told the Zebra. "We believe in properly preparing our meats whether its by brining it, saucing it, curing it, dry rubbing it, or more. Our sides, sauces, rubs, and dips are all made fresh in house. Most of our hot peppers are grown in Long Neck Virginia and our chicken is primarily sourced from Delaware."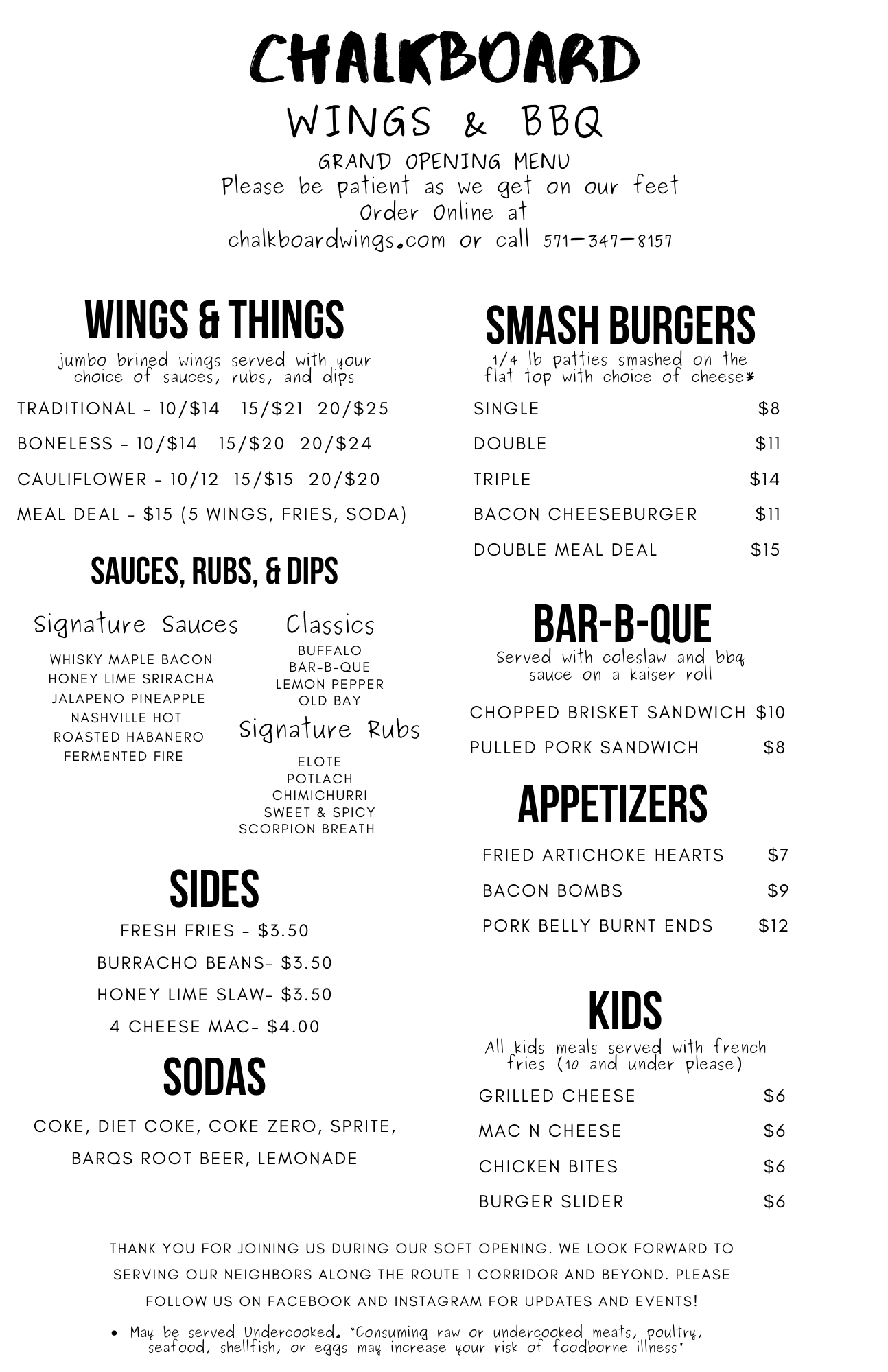 Open Wednesday through Friday for lunch, and for dinner every day, we had a chance to try the outstanding BBQ, wings, and other delectable offerings. Vegetarians can join the fun with cauliflower 'wings' and succulent honey lime slaw.
Also not to be missed are the fried artichokes and the 4-cheese mac – delicious whether you are vegetarian or a meat eater. The pork belly burnt ends, moist smoked brisket, and pulled pork are absolutely right on the mark.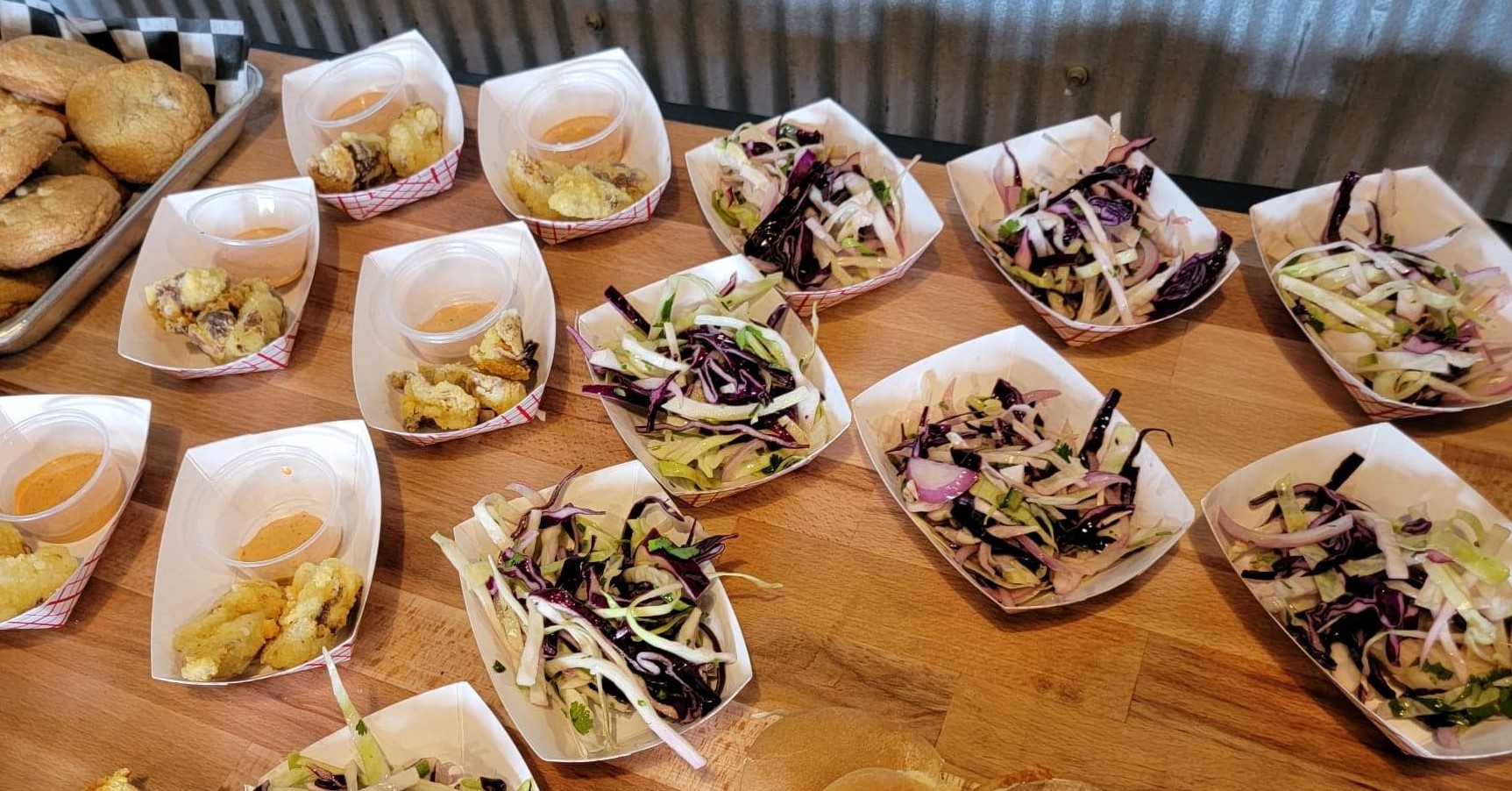 On staff is bartender of many hats named Asa Valace, an experienced mixologist who has created some amazing mixed drinks that compliment the variety of menu items. On the menu are Paper Airplanes, made with Catoctin Creek Rye, and other specialty drinks, many draft and craft beers, wines, and an assortment of other beverages.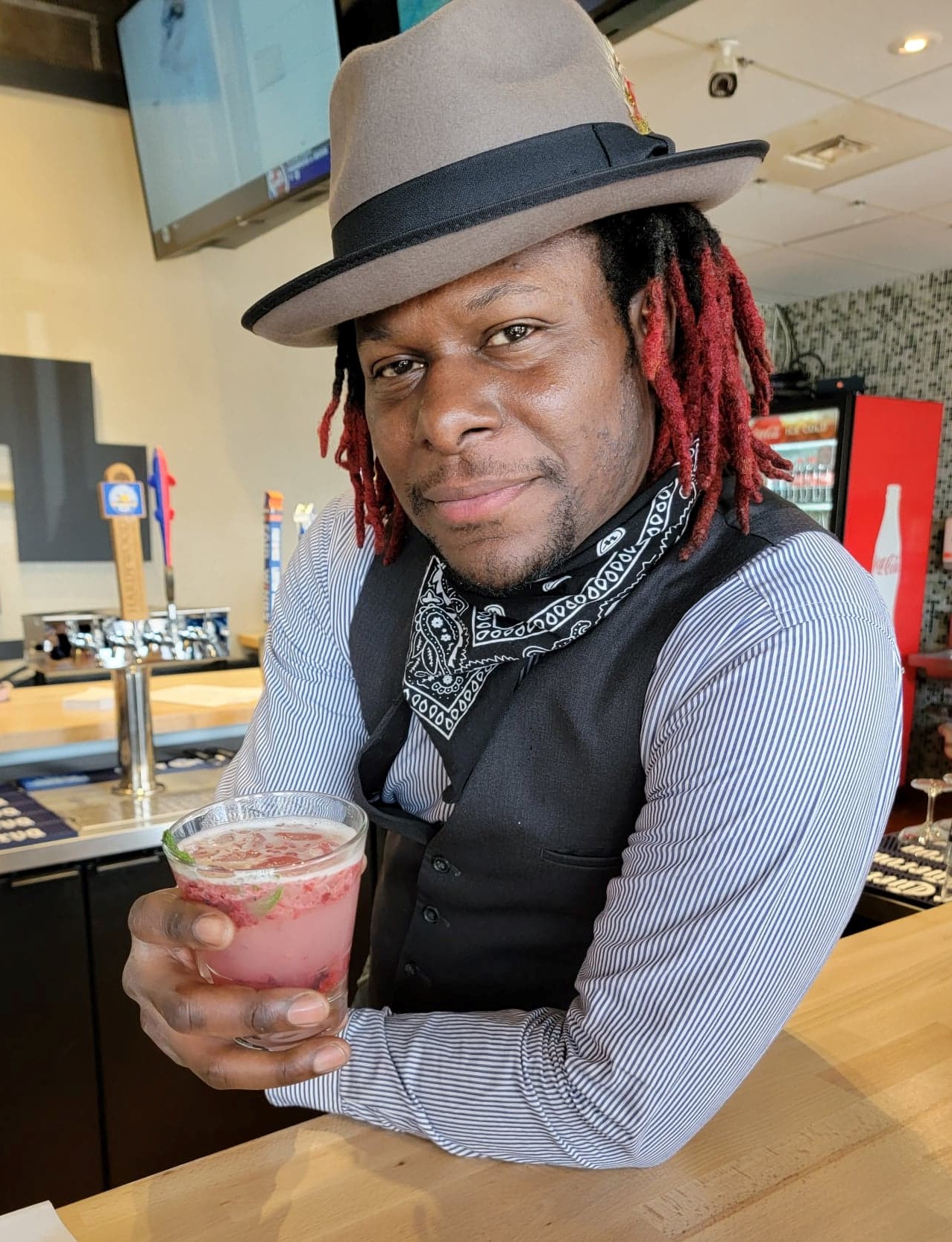 Chalkboard BBQ is open Tuesday & Wednesday – 4PM-8PM and Thursday-Sunday – 11AM-8PM. For more information,  visit chalkboardwings.com and follow the restaurant on Facebook and on Instagram @chalkboardwings.
For more local foodie news and reviews of Alexandria restaurants, visit the Zebra's FOOD section here.