Arts
Del Ray Doings
Pets
Dogs of Del Ray Mural Part 2 Will be Painted on From Head to Tail Grooming Spa in Potomac Yard
Reserve Your Space Now!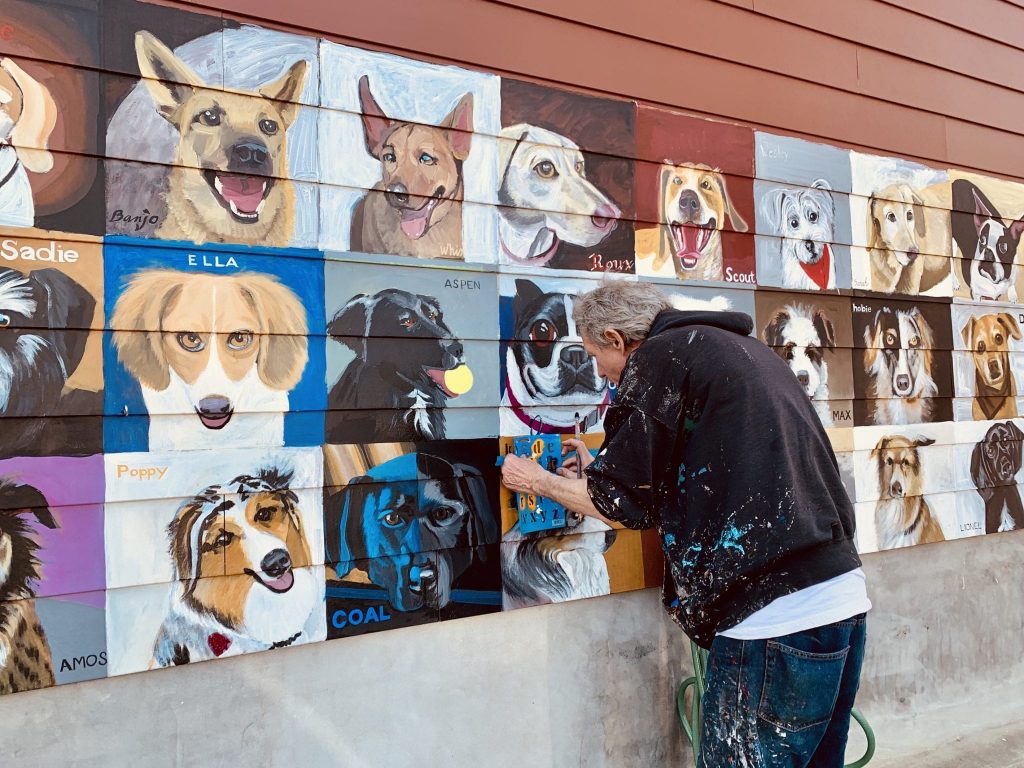 ALEXANDRIA, VA–Did you miss your chance to get your photogenic pup on the Dogs of Del Ray portrait wall at Stomping Ground? Fear not! A second pet portrait wall is coming to Potomac Yard, and it will feature more than just dogs.
With many left on the Dogs of Del Ray waitlist after last year, artist Patrick Kirwin is back to grant their wishes. On the wall of From Head to Tail Grooming Spa, at the corner of Route 1 and Hume Ave, the Pets of Potomac Yard mural will welcome dogs, cats, and other pets. The mural will feature Kirwin's colorful style of portraiture that was and is still adored by the thousands who pass through Del Ray every day.
Each space can be reserved at $103, and will be released for reservation in small lots. First up is cats; entries will be accepted April 13-April 16. Entries for dog portraits will begin next week; but all are welcome to reserve space online at headtotailspa.com/petmural. All proceeds from the portraits will raise money to support Pawfectly Delicious Dog Treats.
As part of ACT for Alexandria's Spring2ACTion, you can enter a raffle for a $25+ donation to win a portrait space in the mural. There are five chances to win. Here is how:
Select Pawfectly Delicious (or your favorite local nonprofit)
Select From Head to Tail Grooming Spas as your business at check out.
Share your support by using the hashtags #Spring2ACTion #VisitDelRay #PawfectlyDelicious
You will automatically be entered to win a spot in the mural!
For more information on the mural and its artist, From Head to Tail Grooming Spa, Pawfectly Delicious Dog Treats, and Spring2ACTion, visit https://www.spring2action.org/business_fundraisers/1547/from-head-to-tail-grooming-spa.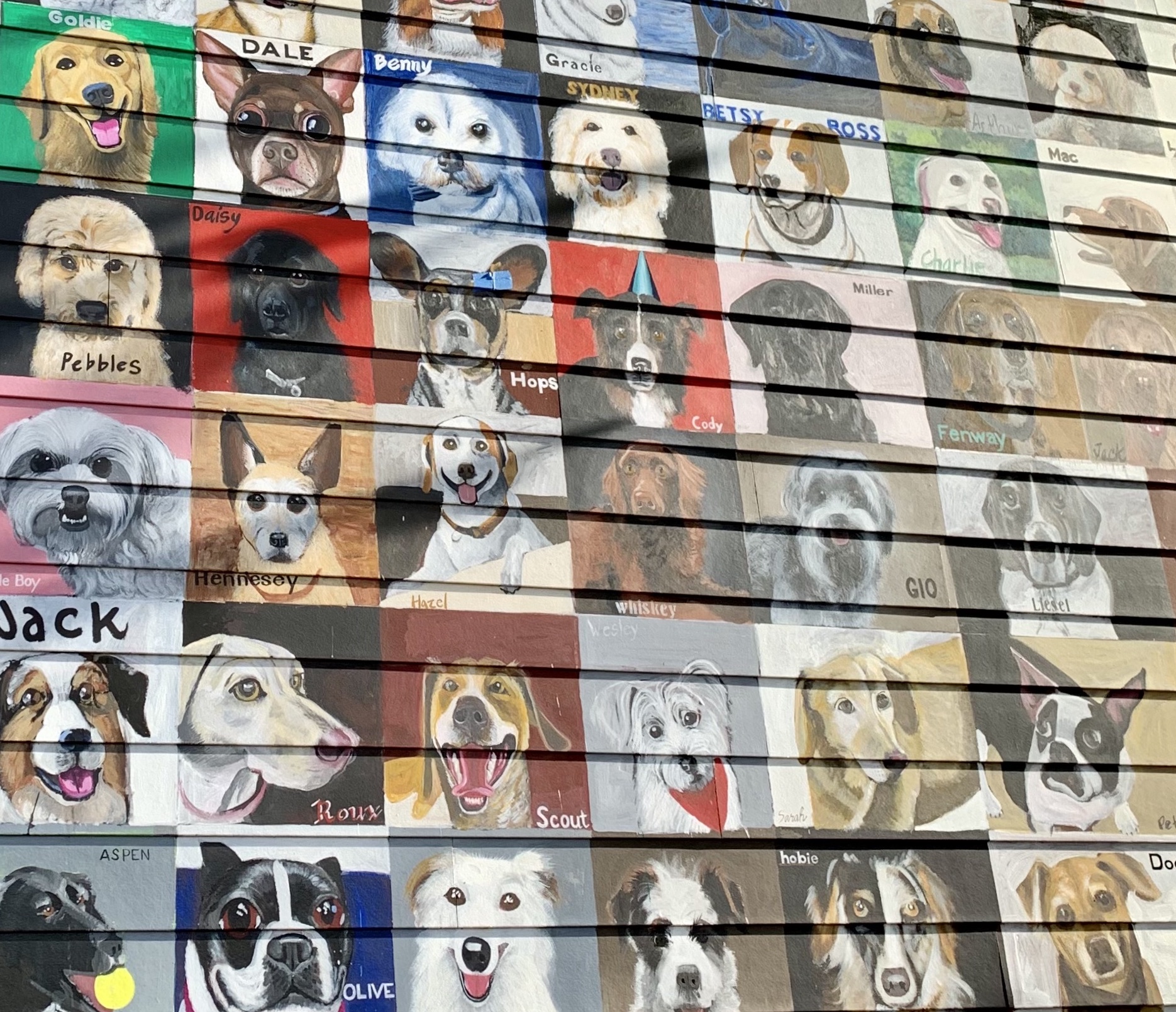 The Dogs of Del Ray Mural at Pat Miller Square Unveiled, Dedicated by AWLA