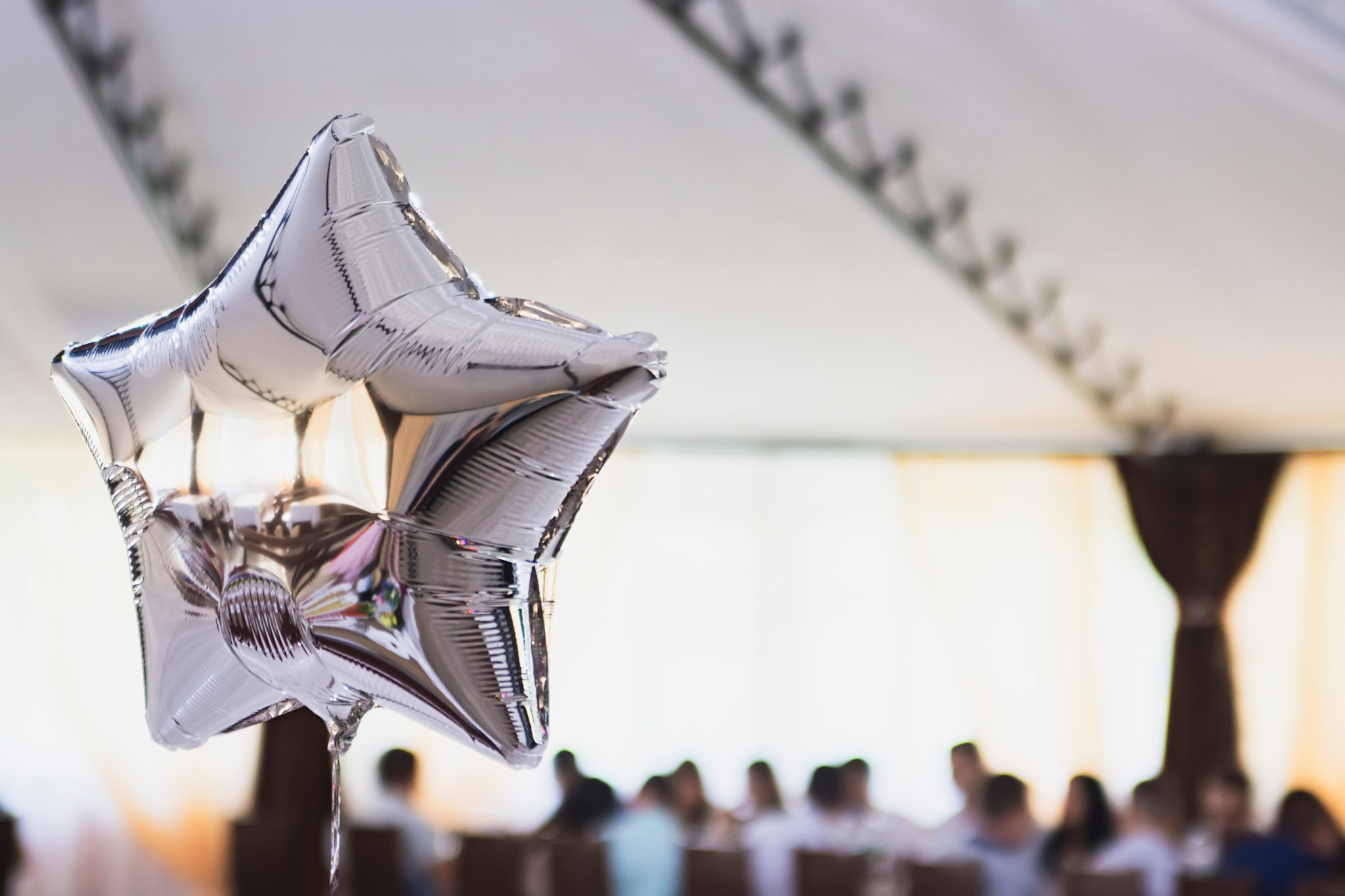 ARLINGTON, VA – According to officials at Dominion Energy, mylar balloons were the direct cause of a large power outage in Arlington, Virginia early Tuesday morning.
"In the overnight hours, mylar balloons came in contact with our power lines, causing a short circuit or power surge which put 2085 customers in the dark," said Dominion Energy media and communication manager, Peggy Fox.
Mylar balloons are the metallic shiny, silver-like balloons available anywhere these days, from gift shops to grocery stores. The balloons, which can stay inflated for two weeks or more, have a metallic coating that conducts electricity that can cause a short-circuit or power surge when they contact power lines. 
Dominion Energy and electric companies across the country warn it is essential to handle these balloons properly and ensure they do not get released into the air. If loose balloons come into contact with power lines, they can cause explosions, power outages, downed power lines, and more, resulting in hazardous risks to public safety.
In the case of Arlington yesterday, Fox said, "The balloons damaged a circuit which had to be replaced.  Fortunately, there was no fire, and our crews were able to gradually switch customers to other circuits. Power was restored to all of those customers by 5 a.m.– in under three hours from when the outage began."
Safety Tips:
Keep balloons indoors
Metallic balloons should always be secured with weights
Never attach metallic streamers to balloons
Balloons should never be released outdoors
When disposing of the balloons, puncture them to release the helium, which prevents them from flying away
Do not try to retrieve balloons tangled in power lines or electrical equipment
TRENDING NOW: Still Time to Register for East Greenway Walk in Alexandria, April 23-24