Historic Alexandria
Public Invited: See Friendship Firehouse Museum's Newly-Restored Hose Carriage April 30
Built on North Pitt St. and purchased in 1858, the artiffact returns after two-year absence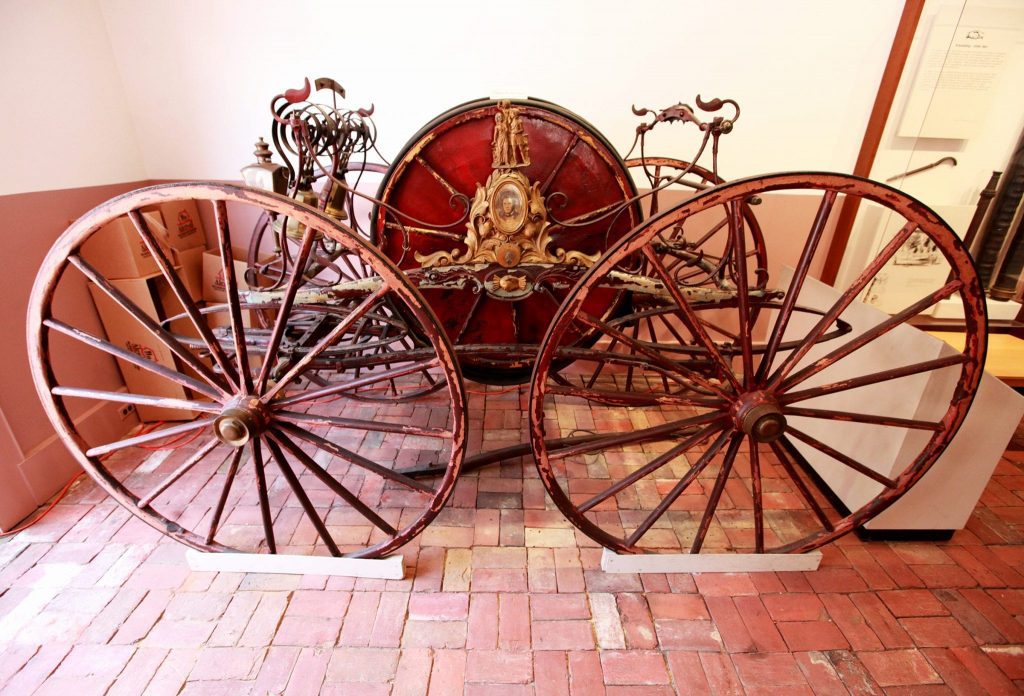 ALEXANDRIA, VA – Two years ago, the Friendship Firehouse Museum's historic hose carriage – purchased in 1858 – was sent away for conservation efforts. On April 30, it returns to the museum, and the public is welcome to learn about the conservation treatment from Conservator Josiah Wagener.
The carriage was voted Virginia's No. 1 Endangered Artifact of 2019, according to a Zebra article about the send-off. Made at the North Pitt Street shop of Robert F. Prettyman and using the best technology available at the time, the carriage allowed firefighters to have a steady stream of water to fight blazes.
During the free welcoming event, scheduled for 1 p.m., Wagener will also discuss the technical aspects of determining the original appearance of the apparatus to make it look historically accurate.
A city press release calls the day "a great opportunity to see the Friendship Firehouse Museum. On exhibit with the hose carriage are buckets, hose, axes, and Friendship's mid-19th century suction engine – elaborately decorated with the company's clasped-hands insignia."
Many parties made the conservation possible. They include: the Friendship Veterans Fire Engine Association, Custom Fire Apparatus, Simpson Development Corp., Virginia Association of Museums Top 10 Endangered Artifact Program, the Historic Alexandria Foundation, Donald F. Simpson, Sr., Jeanne Jacob  and Gerry Frank, Marion Moon, David P. Baker, Joe Shumard, Spring2Action Alexandria, and many community donors.
The Friendship Firehouse Museum is located at 107 S. Alfred St.
Alexandria Photographer's Work Recognized in International Contest Sponsored by Wikimedia