Press Release
King Street Trolley Celebrates 10-Year Anniversary in Alexandria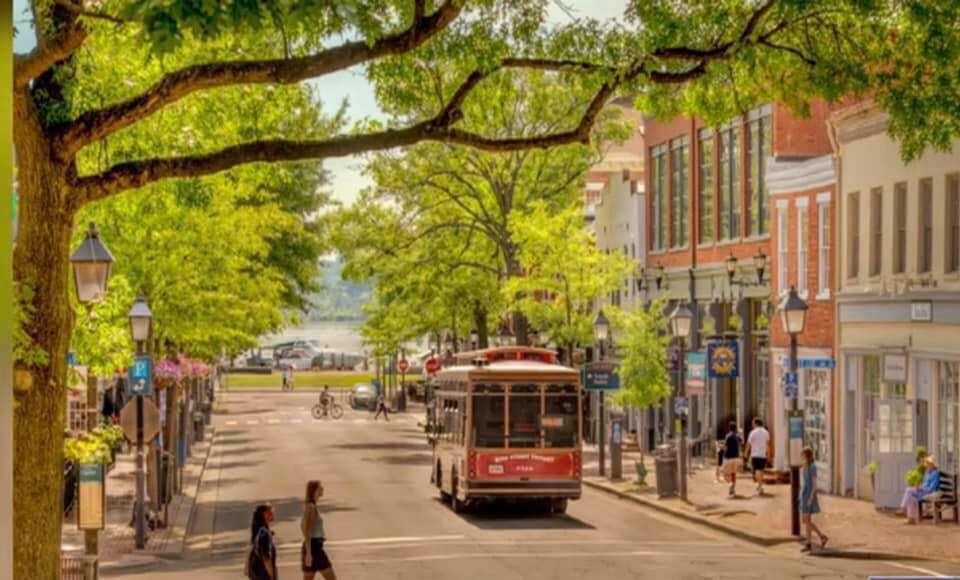 ALEXANDRIA, VA- The Alexandria Transit Company (DASH) celebrates the 10-year anniversary of operating the King Street Trolley today, April 22. In celebration, a special "Anniversary Trolley" will be making its way along King Street in Old Town Alexandria. DASH staff will also be present at the Alexandria City Hall trolley stop from 11 a.m. to 6 p.m. with giveaways to commemorate the occasion.
DASH began operating Alexandria's first hybrid electric King Street Trolley in April 2012. Since then, the King Street Trolley has carried nearly 6.9 million riders from the King Street Metro Station through the heart of Alexandria's historic Old Town. With features including bike racks, low floor design (no front steps), a wheelchair ramp, and a spacious and accessible interior, the King Street Trolley became an instant classic for visitors and residents alike.
The trolley serves Old Town with stops every few blocks from King Street Metro Station to Alexandria City Hall. Riders can explore one of the oldest main streets in the United States and experience more than 200 restaurants, shops and attractions in the heart of historic Alexandria, such as the Lyceum, which was once a military hospital for Union soldiers, or Gadsby's Tavern Museum, where revolutionary patriots like George Washington, John Adams, Thomas Jefferson and James Madison visited.
To inform and enrich the riders' experience, the King Street Trolley announces points of interest and information about upcoming stops along King Street. The information intertwines basic history and interesting facts to give riders a better sense and appreciation of their surroundings.
The trolley operates daily, including holidays, from 11 a.m. to 11 p.m. For more information about the King Street Trolley, visit dashbus.com/trolley.