Community News
Lee-Fendall House Will Turn into Speakeasy on May 21 for Annual Fundraiser Sips & Secrets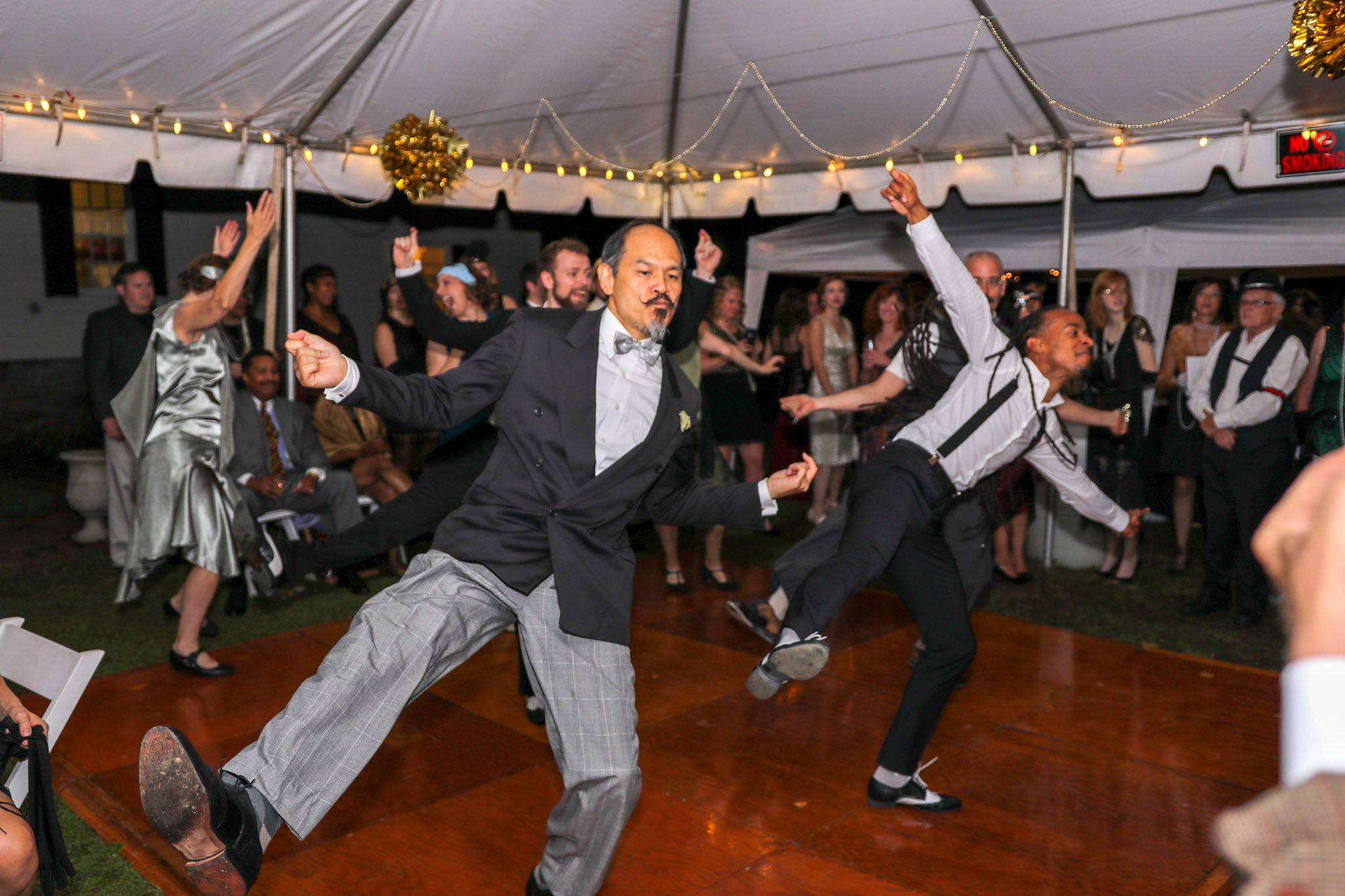 ALEXANDRIA, VA–On Saturday, May 21, Lee-Fendall House will transform into a roaring twenties themed speakeasy, of sorts. The annual gala fundraiser, Sips & Secrets: A Speakeasy Night, will return to the House's garden, and all are welcome to attend.
The event sells out fast, so find your tickets here: SipsAndSecrets2022.eventbrite.com.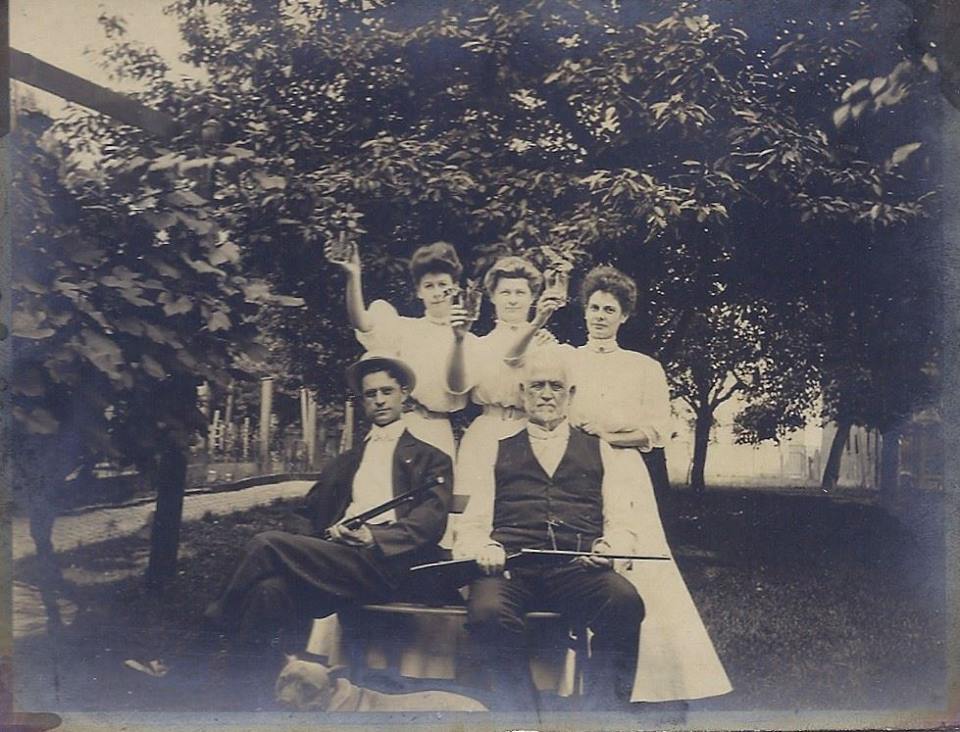 This event began in 2016 to pay homage to the Downham family, who owned the house for the first three decades of the twentieth century and are believed to have turned to bootlegging after Prohibition shut down their liquor wholesaling business. Since its inception, the gala has raised more than $35,000 for critical preservation projects and educational programs at Lee-Fendall House, an independent museum that receives no taxpayer support.
Elements of Sips & Secrets that all are looking forward to welcoming back include 1920s style garb, like flappers dresses, suspenders, and bow ties.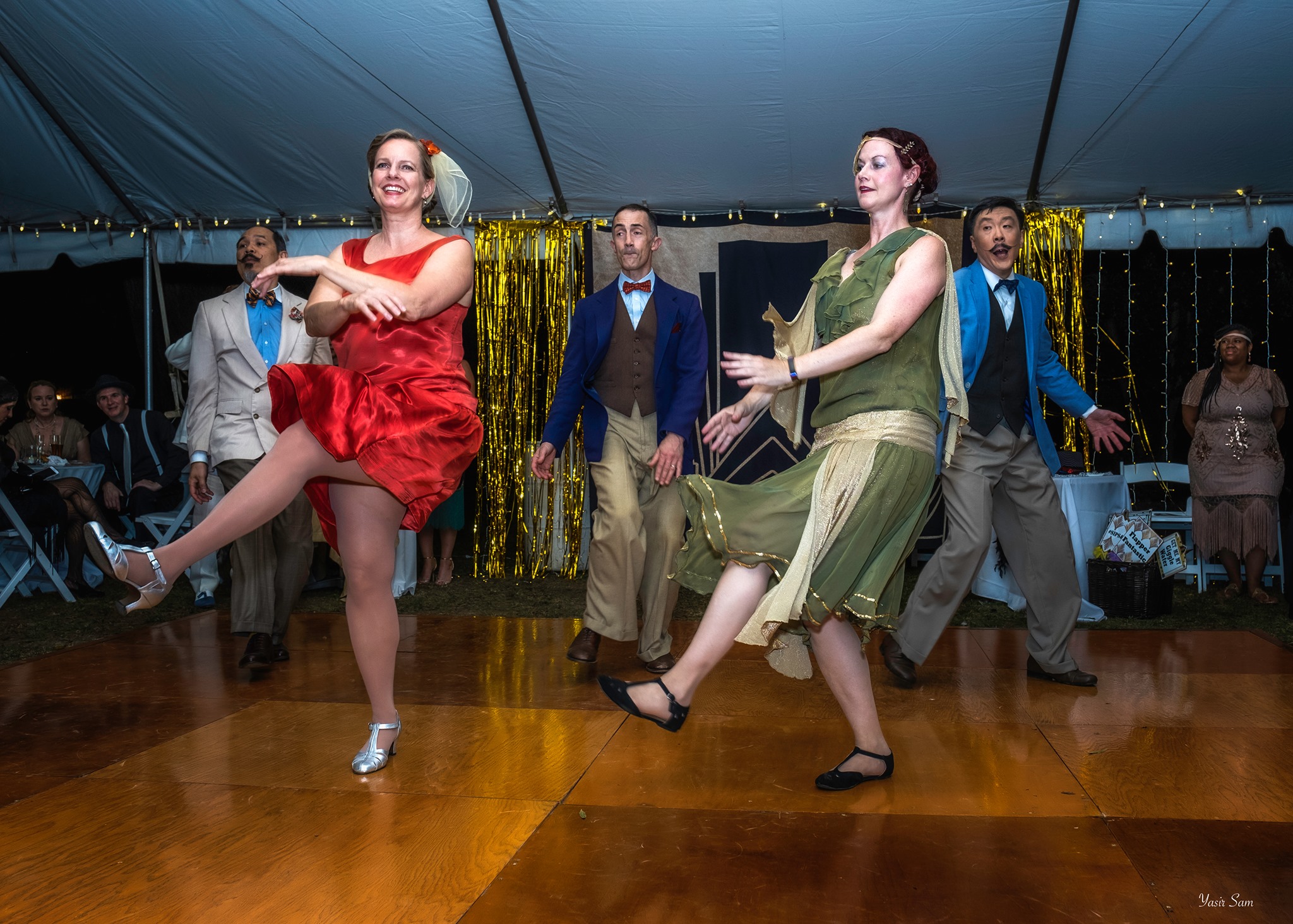 The once prohibited frivolity of bathtub gin will be revived with Brooke Rental Center as a presenting Moonshiner sponsor. The host committee currently includes Bootlegger sponsors Bailee Barfield, Kelly Newton Jeffers, Megan and Randall Judt, Laura Lieberman and Jeremy Skog, and Gabrielle Kaufman. Sponsorship opportunities are available, which provide high visibility for our community partners, while ensuring that all proceeds from ticket sales benefit Lee-Fendall's nonprofit mission to engage the Alexandria community with its history.
DC-based jazz ensemble Tony Gudell & The Foggy Bottom Whomp-Stompers will also perform live to strike up that sensuous style of song and dance. If you aren't familiar with ragtime, fear not, dance instruction will be provided; if you identify that decade of dance, there will be an opportunity to strut your stuff in the Charleston contest, led by longtime event partner Fidgety Feet.
New this year, and courtesy of the Little Theatre of Alexandria, attendees will enjoy a visit with members of the Downham family – including Robert and Mai, who owned the property during Prohibition, and Robert's father E.E. Downham, a colorful local businessman and former mayor of Alexandria.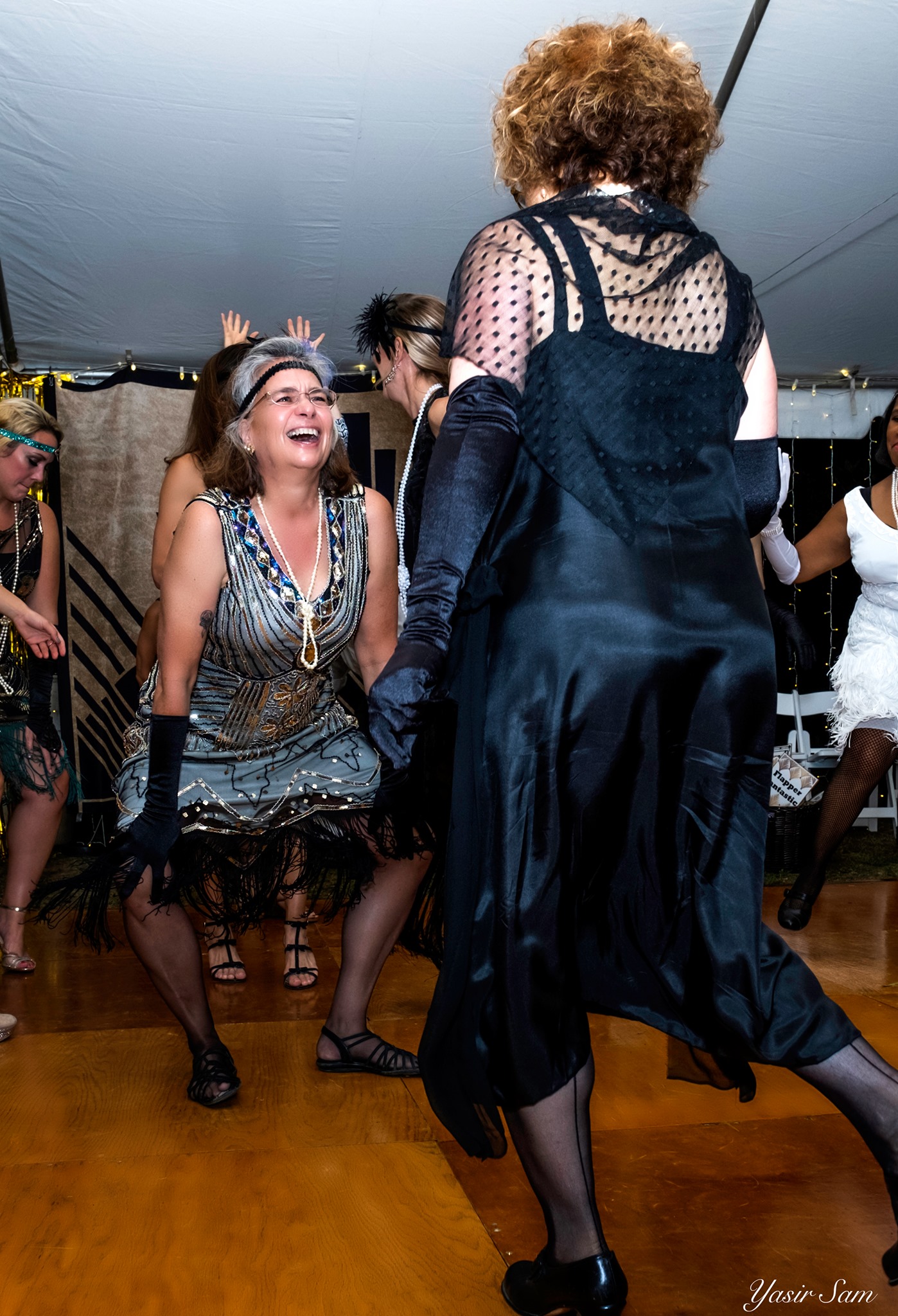 The museum looks forward to bringing back all the elements of the fast-paced, hard-partying culture of the 1920s, which were spawned from the aftershock of  war, economic depression, and pandemic. In a time not unlike the twenties of a century ago, Sips & Secrets, hopes to raise money for a good cause during what continue to be unprecedented times.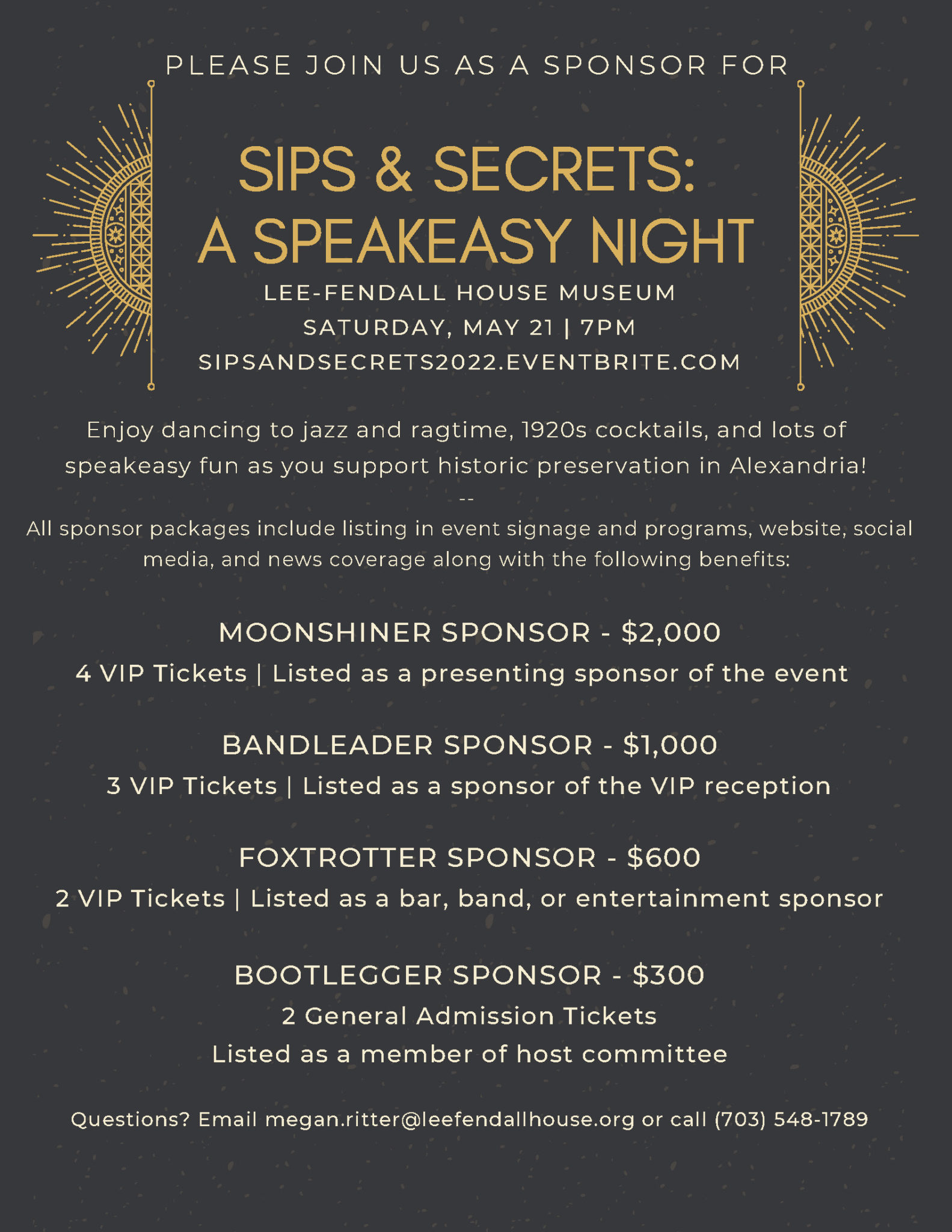 Related: Sips & Secrets 2019