Cover Story
Helping Cancer Can Rock's Compassionate Mission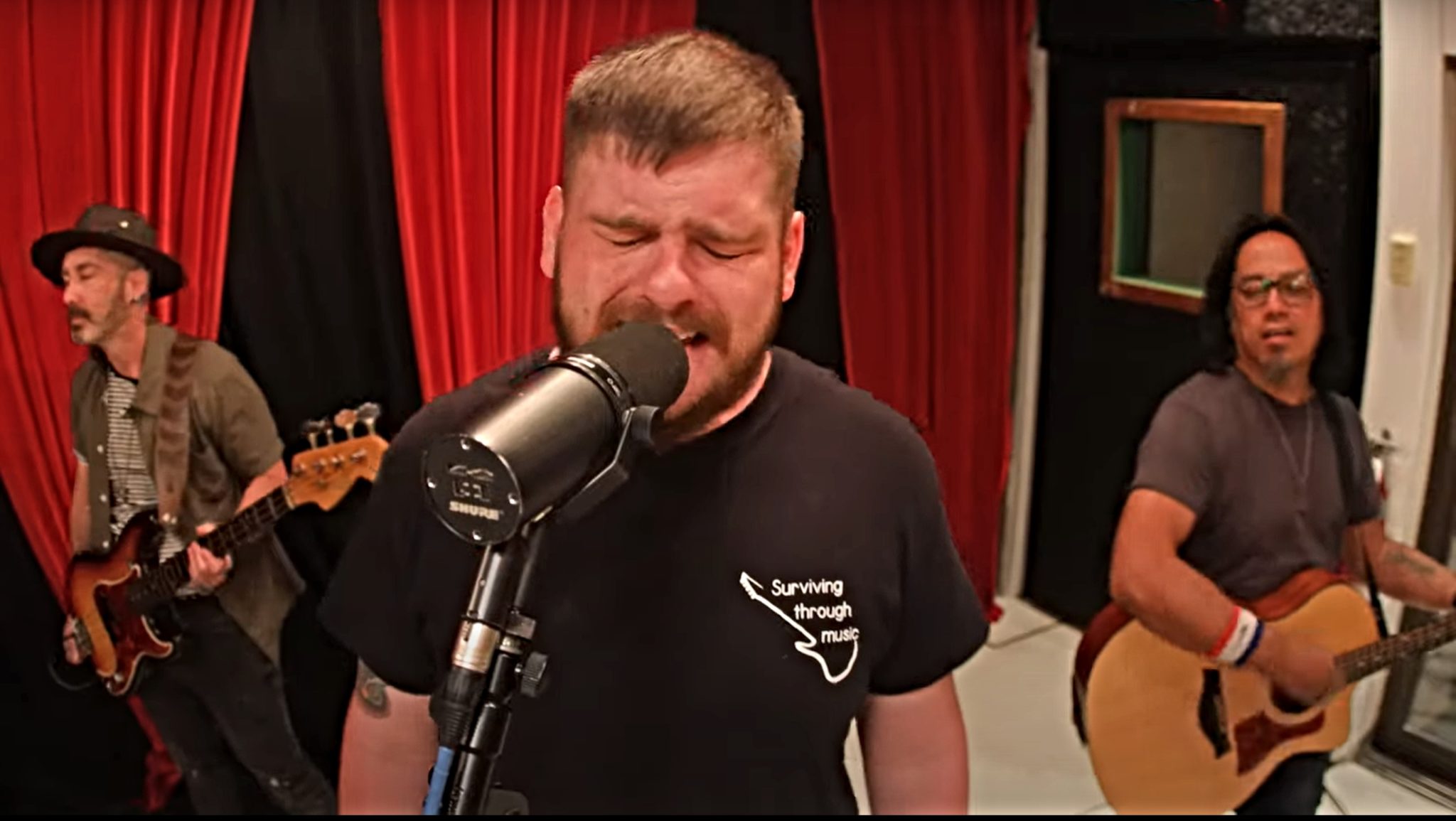 Alexandria, VA – If you're wondering what it feels like to experience the magic of non-profit Cancer Can Rock, founded by multi-platinum record producer and cancer survivor Jim Ebert, just ask recent participant Jason Beaulieu, who recorded one of his songs with Ebert's stellar team while fighting his own cancer battle.
"My thyroid cancer had spread, and my life had taken a turn," said Beaulieu on a recent episode of Z-TV's Living On Music With Steve Houk. "But even just looking forward to this opportunity was helpful, then actually being there and doing it, I mean, it was incredible. I can't thank everybody enough."
Sentiments like Beaulieu's have been commonplace to all witnesses of Cancer Can Rock's brilliant kindness and opportunities that provide solace, distraction, camaraderie, joy, and pride, for musicians with cancer since 2014.
As with any non-profit, funding these sessions and other expenses is integral and challenging. That's why Cancer Can Rock live events like the Nova MusicFest on Sunday May 15th at 868 Estate Vineyards in Purcellville, VA, are vital.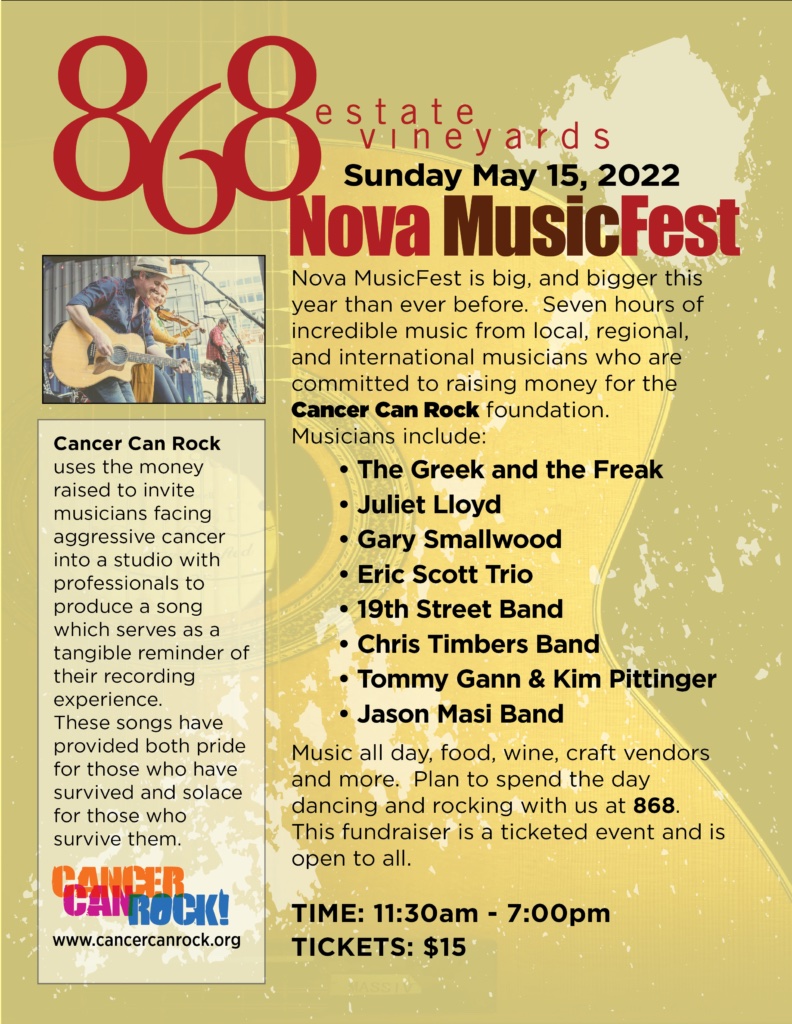 Ebert explains, "The money we raise pretty much goes back into recording these artists. So these live events are that important. We hope it's crazy busy."
Understanding Cancer Can Rock's mission makes these events all the more meaningful.
"People are going to have a great musical time, as well as helping out," Ebert said. "You can sit out in the sun, bring your dog, hopefully it's a nice day, drink some wine, and listen to some incredible music. It'll be a great time all around."
Tickets are $15 and available at cancercanrock.org/events.