Arts
From Bluebells to Picasso's Blue Period
May Art's Got a Case of the Blues Among Area Galleries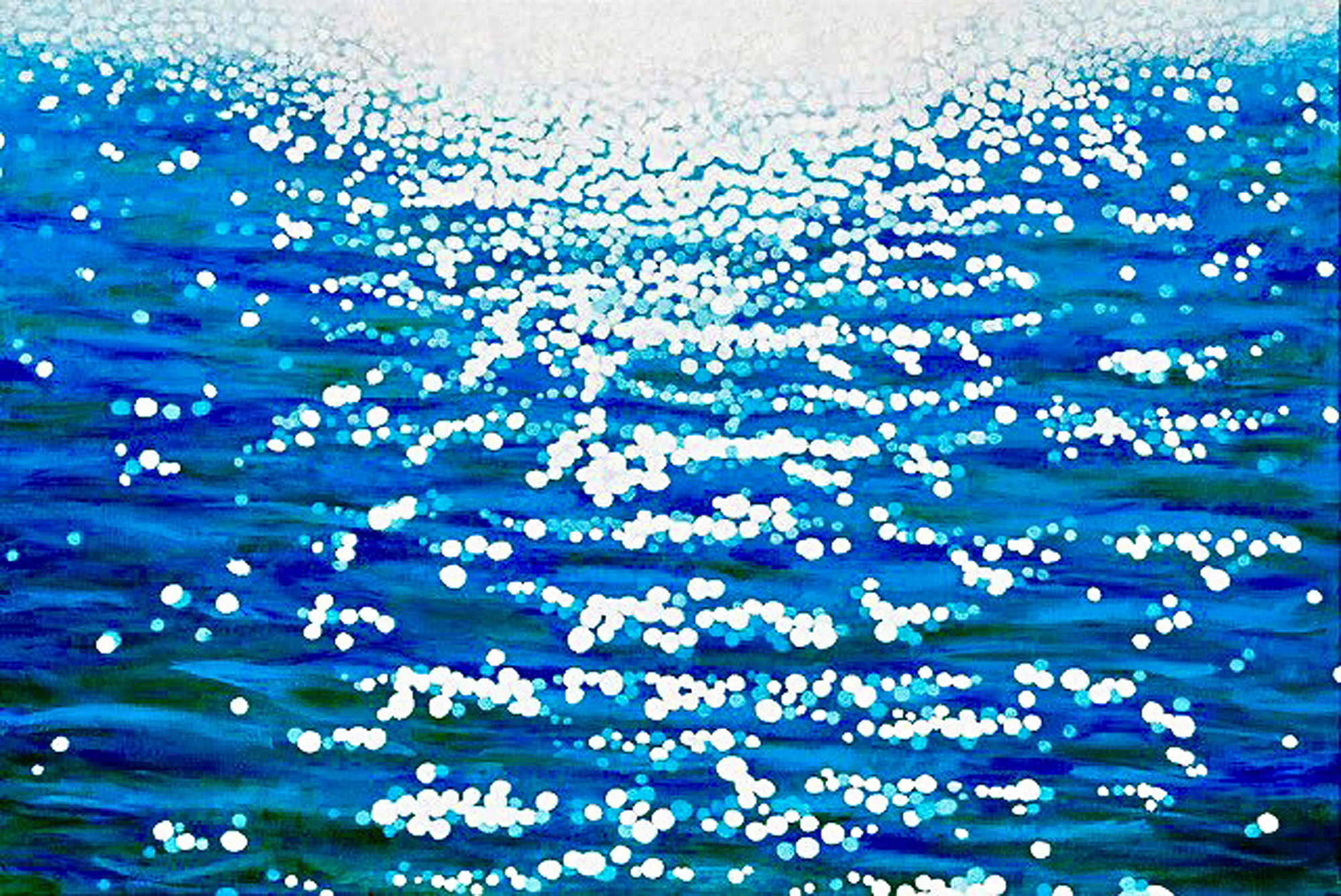 Alexandria, VA – * Art League of the Torpedo Factory Art Center ~ May 11 – June 5 is the next Open Exhibit, not limited by theme, medium, process, or content, and juried by Eliot Dudik, an American photographer and book artist focusing upon how the connections between landscape, culture, memory, and history combine to form a sense of place. The May (5/12-6/5) Solo Artist is Sally Davies. Her exhibit is called Our Fractured Life. Davies creates large canvases constricted with handmade tiles posing the question of life in the time of COVID: Are we coming together? Or are we ever divided and separate? There will be an opening reception on May 12 from 4:30 – 6:30 and an artist talk on May 22 from 2:00 -3:00 pm.
* Del Ray Artisans ~ Drips, Lines, Splatters, and Splash: A Celebration of the Washington Color School May 6-28, 2022. Well-known DC-area painter Barbara Januszkiewicz is the juror for this tribute to the famous painters of the mid-20th Century art movement in which DRA artists are challenged to channel their inner Morris Louis and Gene Davis. The art reflects an exceptional use of color, line, space, and movement in abstract and representational work and is curated by Kelly MacConomy. There will be an opening event Friday, May 6, until 9:00 pm outside, a First Thursday exhibit with theme-related activities 6-9 pm, plus workshops and classes throughout the month.
Del Ray Artisans is located at 2704 Mount Vernon in Del Ray. Gallery Hours are Thursdays 12-6 pm (until 9 for First Thursday events), Fridays 12-9 pm, Saturdays and Sundays 12-6 pm except for the last Sunday of the month when the gallery is closed for changing exhibits. Beginning May 1, the gallery will be suspending its 15-person maximum capacity, subject to changes in City of Alexandria recommendations. Masks are advised for indoor gallery access but are not required. The gallery is free and ADA accessible.
* Galactic Panther Gallery ~ * GALACTIC PANTHER is launching several artist-run workshops starting May 5 from 12:30-2:30 with a linoleum cut print workshop run by artists Samantha & Grant with beverages provided by ESP TEA & COFFEE. Limited Space. All ages & ability levels are welcome. MAY 19, Old Town Alexandria ARTSWALK & Closing Reception for JUXTAPOSE. Catered. Free & Open to the public. May 28, ART OPENING FOR FATHERLESS PRINT POSSE. Live Music, catering, free and open to the public. 6-10 pm. Comedy every Wednesday & Friday at 9:00 pm. Please visit www.galacticpanther.com or @galactic.panther on Instagram for updates & more info. 1303 King Street, Alexandria.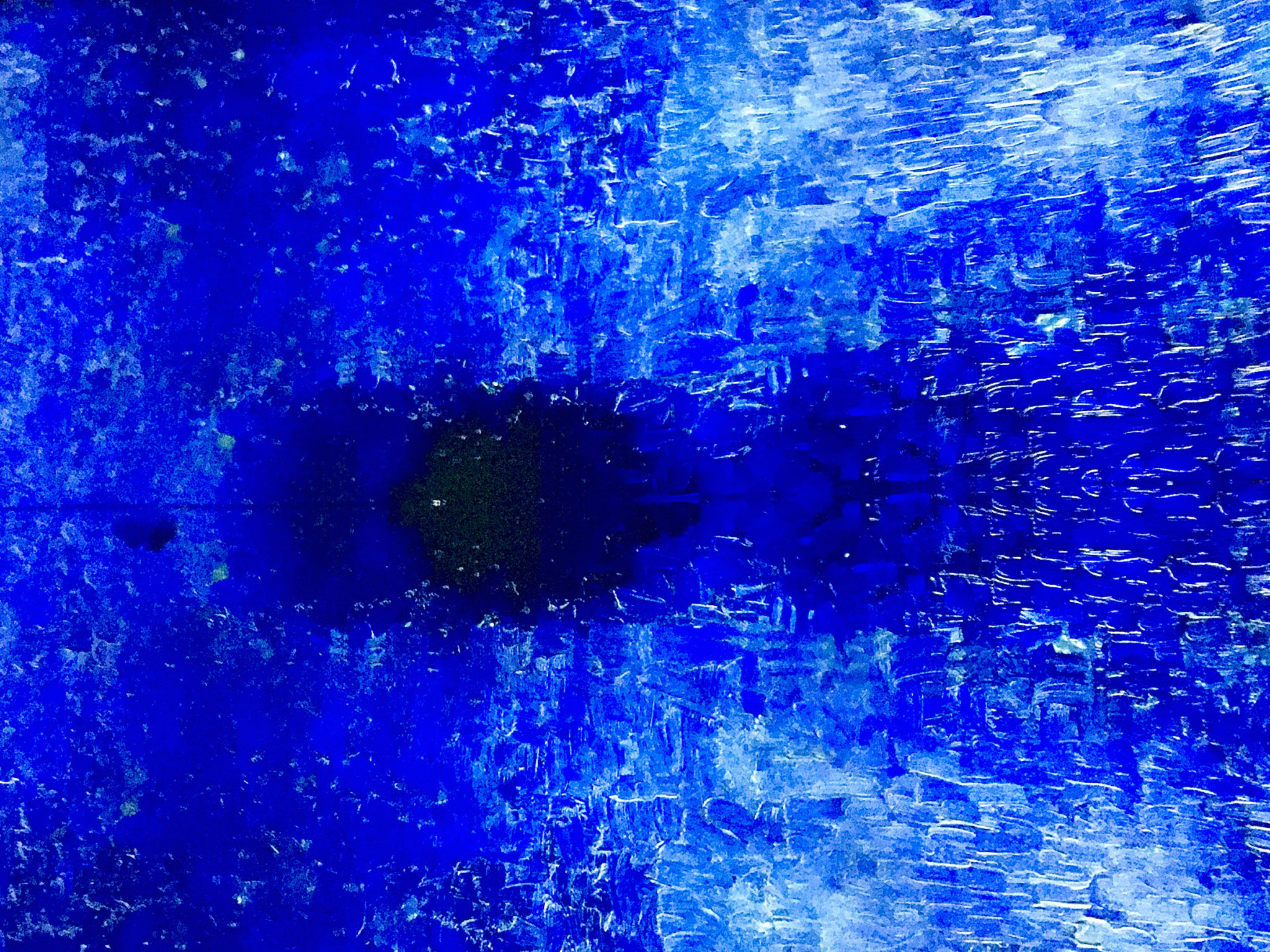 * Gallery Underground ~ Dancing Diamonds is the new solo show by Jean Offutt Lewis that explores the interplay of light on water, employing Lewis's skillful use of line, color (blues), and shape to reflect the water-based acrylic medium and the aquatic subject. The Main Gallery continues to feature new works by gallery members in all media: oil, acrylic, pastel, water media, and three-dimensional works, including glass and ceramics, and sculpture. There will be an opening reception for Dancing Diamonds Friday, May 6, from 5-7 pm. Gallery Underground at 2100 Crystal Drive in the Crystal City Shops, Arlington, VA is open Monday to Friday, 10 am – 6 pm.
* Phillips Collection ~ Special Exhibition: Picasso: Painting the Blue Period is on exhibit through June 12, 2022. See a review in the April Zebra Press. The Phillips Collection is at 1600 21st, NW, Washington, DC. The museum is closed Mondays and open Tuesdays – Sundays 12 am – 6 pm.
* Potomac Fiber Arts Gallery ~ * The Potomac Fiber Arts Gallery ~ Merging the Incompatible is the theme of the new juried show running from April 26 – June 5 in Studio 29 of the Torpedo Factory Art Center. Fiber artists in all textile and tactile media explore aspects of art and life that are incongruous: incompatible materials, conflicting ideas, visual contradictions, opposites, and oxymorons. Themed artwork will be eligible for recognition by the jurors. Non-theme work will also be exhibited. The Potomac Fiber Arts Gallery cooperative association was the first gallery for fiber arts in the DMV. As many as 50 working artists, educators, and authors specializing in fiber expound upon the concept of traditional two and three-dimensional creativity, employing techniques beyond well-known needlecraft such as knitting and crocheting. The gallery is open 10:30 am – 5:30 pm Wednesday – Sunday. Admission is free.
* Principle Gallery ~ 208 King Street, Alexandria presents a solo exhibition of Geoffrey Johnson's contemporary impressionist urbanscapes, interiors, and exteriors. There will be an artists' reception on Friday, May 13, from 6-8:30 pm.
* Printmakers Inc. ~ a non-profit artists workshop and gallery that's been operating for over 40 years, spotlighting the print-making arts. Located in Studio 325 of the Torpedo Factory Art Center. The new solo show following Spring Forth is called Local Heroes, featuring works by Patrick Sargent, who has special screen prints selling for $20, with all proceeds going to World Central Kitchen's Ukrainian relief efforts. Printmakers Inc is open Wednesday -Sunday from 10:00 am – 6 pm.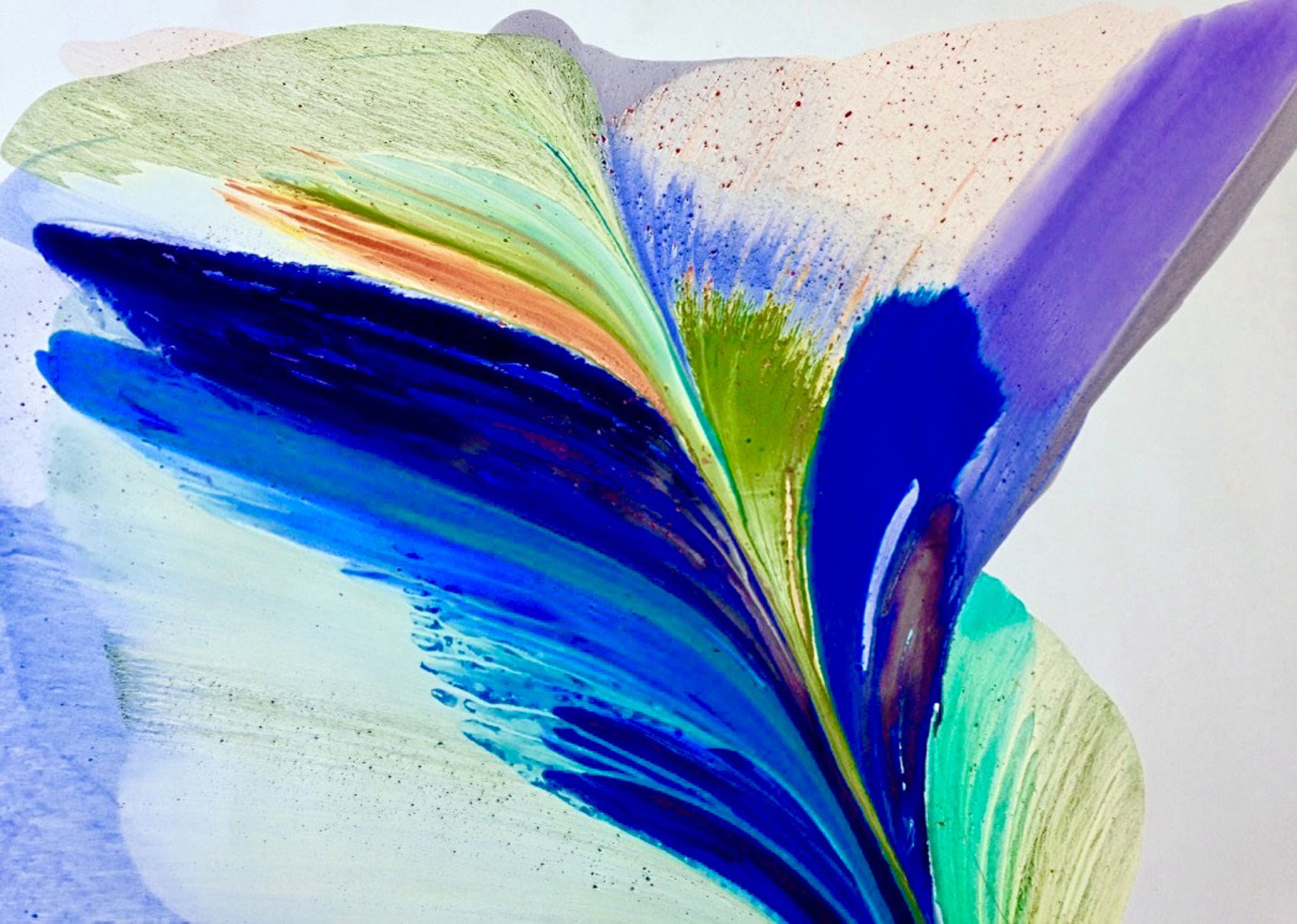 * Target Gallery of the Torpedo Factory ~ Le Drip: The Uncontainable Sauce of Black Essence continues through July 17, 2022. Washington, DC-based artist Blu Murphy is spotlighted in the Target Gallery 2022 Solo Exhibition. Through collage, Murphy employs the assertion "I Am Art," expressed via graffiti and images representing the voices of the urban community Black narratives. The industrial look of the Torpedo Factory is an apt setting to juxtapose the dichotomy of urban with the urbane. Worn shoes hanging from gallery ceiling wires effectively symbolize lives lost to violence and victimization due to systematic injustice, institutionalized discrimination, and sociology/political disenfranchisement, are in stark contrast to the indomitable white walls of this progressive art space. There will be an exhibition reception Friday, May 13, from 7 – 10 pm.
ICYMI: Alexandria's Principle Gallery Hosting Online Auction for Ukraine