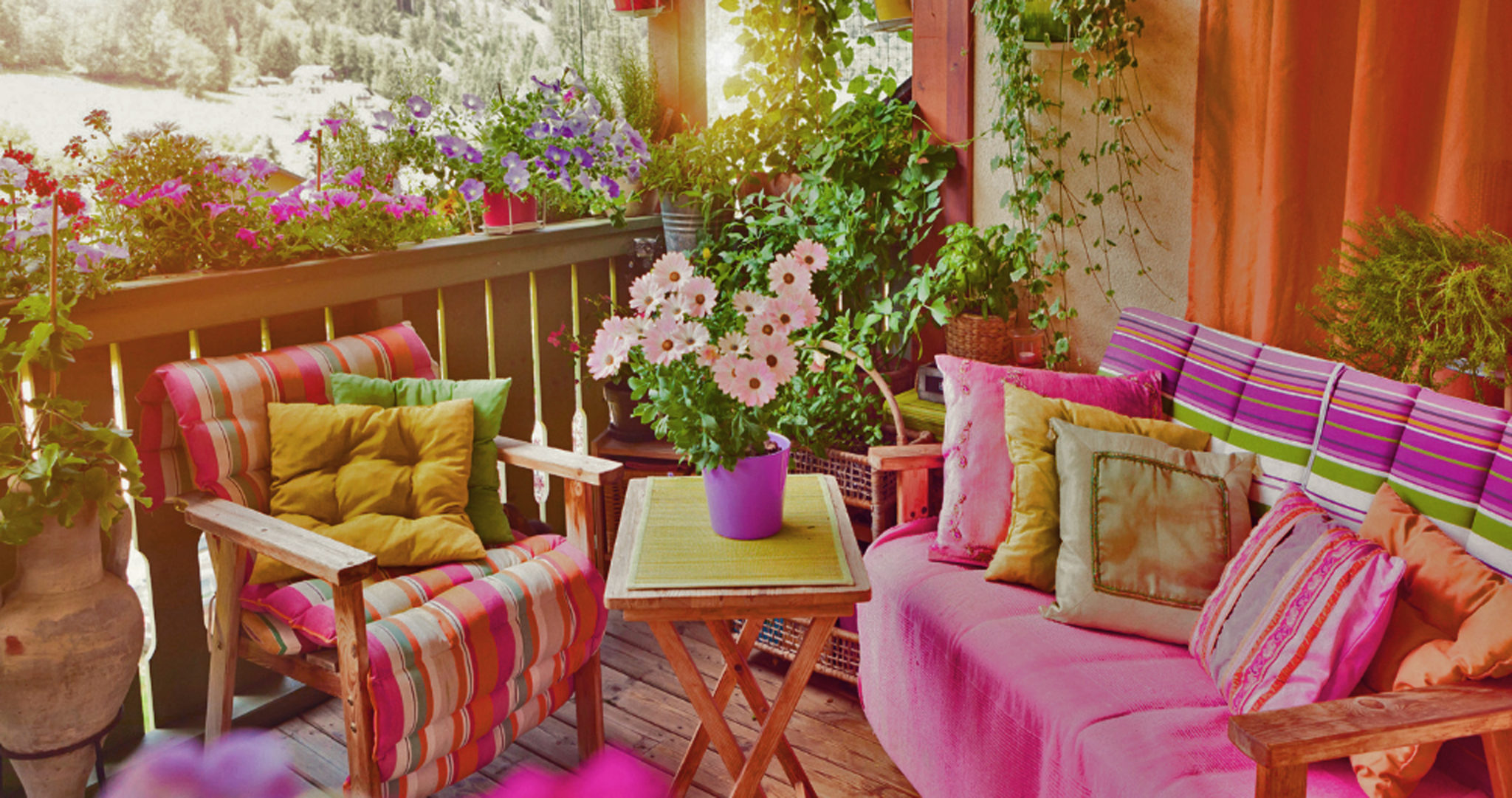 By Ray Greenstreet
Alexandira, VA – Regardless of the size of your landscape–big or small–gardening with a smaller footprint is on-trend. Sometimes we are too busy to manage huge, unwieldy gardens. Other times we don't have space for a grand expanse of shrubs and perennials. Gardening in small spaces can be just as rewarding, so follow our easy tips. These garden ideas may be small, but they are mighty in style!
Limited garden space? Look up!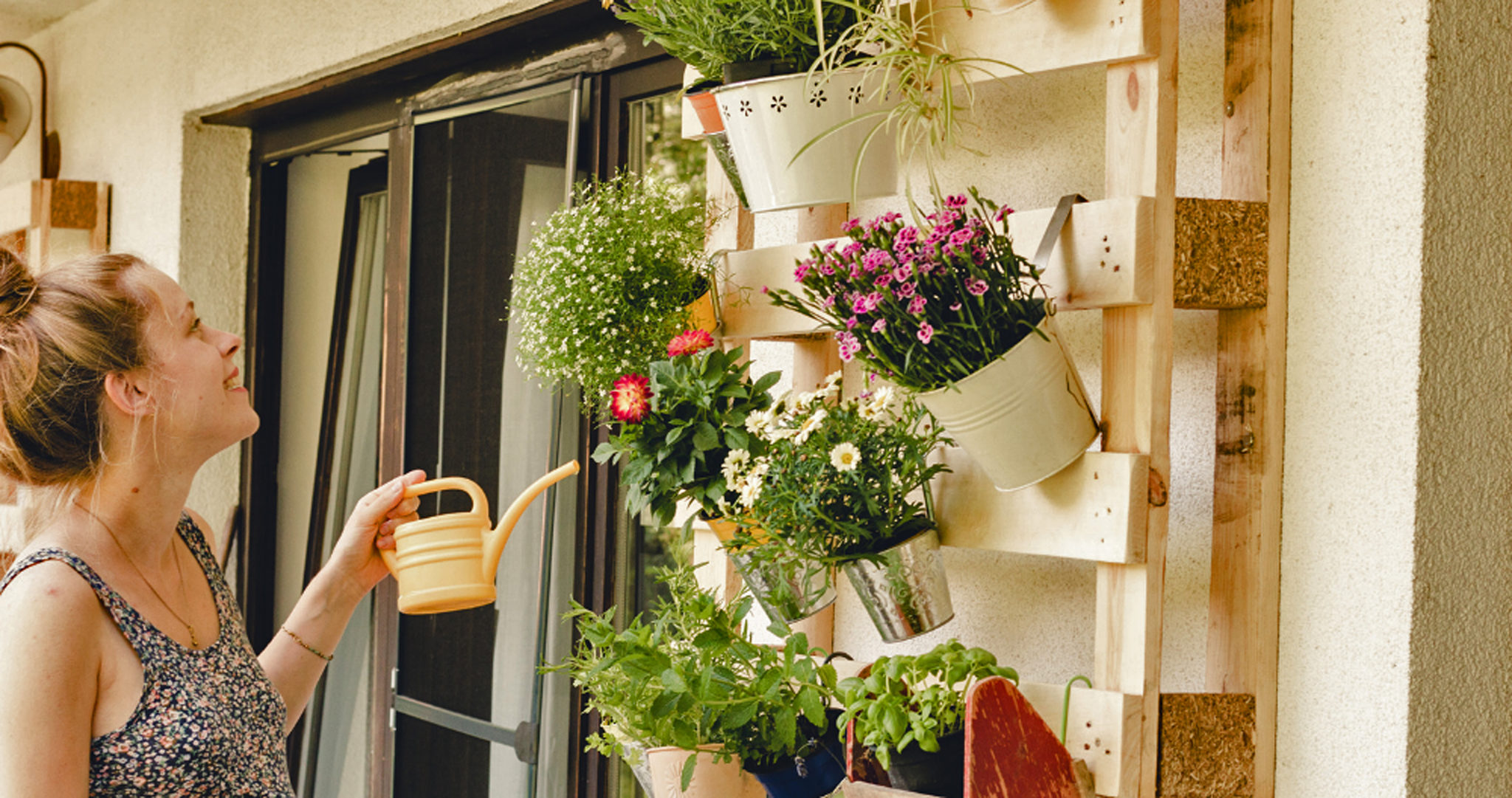 Anyone who's ever lived in a closet-sized studio apartment knows that every corner counts. A fundamental design principle for small spaces is to look up and use that vertical space. The same idea can be applied to gardening in small spaces. While you might have limited yard space, there are surprisingly many vertical garden tips and tricks.
If you have a balcony, a pergola, a roof overhang, a deck railing, or a column, hanging pots are your new best friend! Shallow-rooting vegetables, fruits, and herbs are all happy growing in containers such as hanging pots. Not to mention all the annual flower options that can add even more colorful appeal to your limited garden space.
When selecting pots for hanging, be sure they are lightweight. Once the soil, plants, and water get in there, the pots can get heavy. Be sure to install sturdy hooks as well. Consider drilling decorative wrought iron hooks into columns or other vertical spaces, allowing for a permanent plant fixture year after year. Don't forget that trendy macrame! With a macrame hanger, you can turn almost any lightweight pot into a hanging planter.
Let Garden Plants Climb the Walls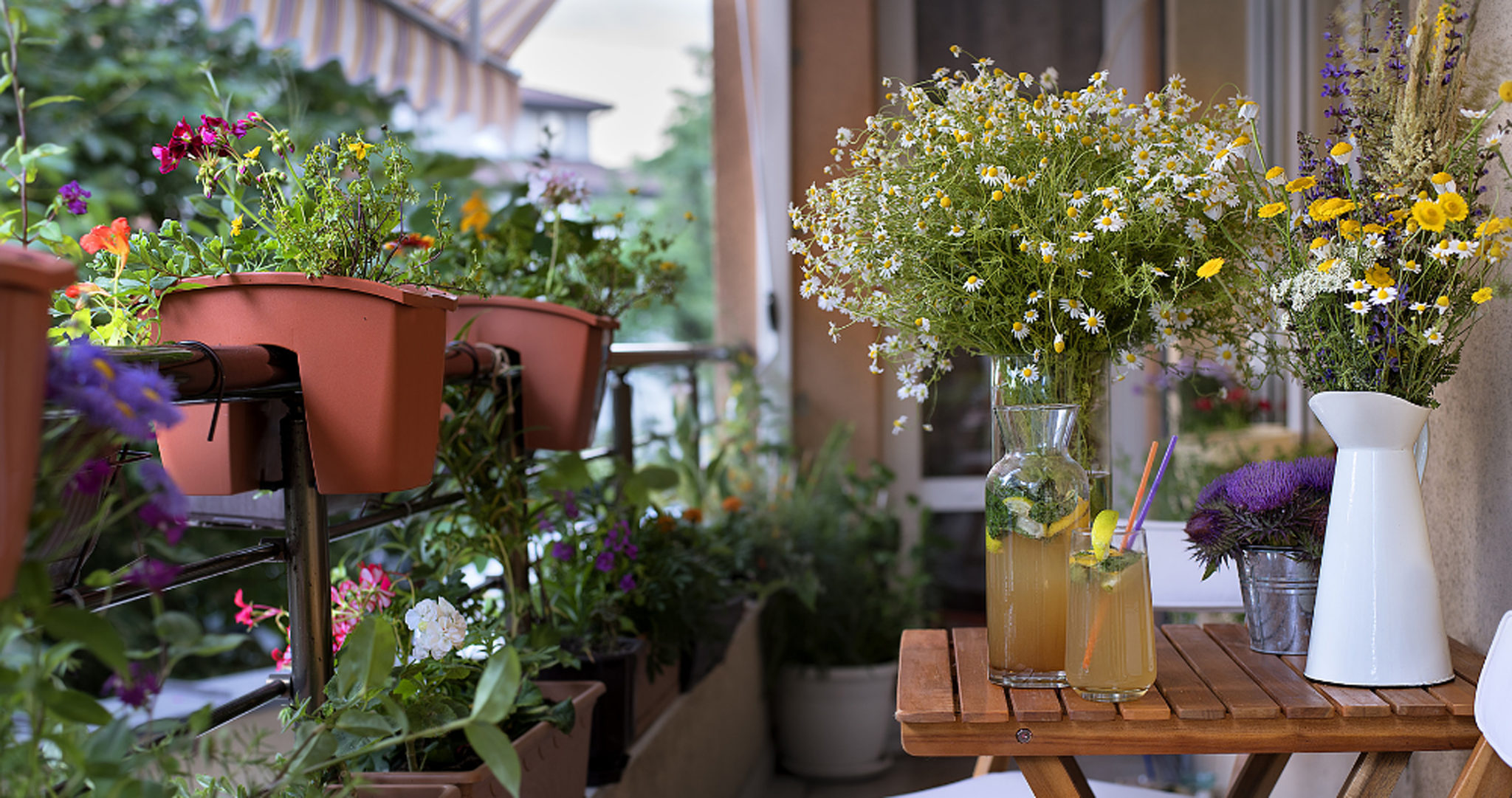 If you've ever seen a living wall, you know that using wall space for gardening is a genius idea! Pinterest is an excellent resource for clever design hacks, but here are a few ways to bring your gardens to the wall:
· Imagine adorable succulents filling a recycled wooden pallet. Pallets can be ideal displays for wall gardens. You will need to affix landscaping fabric to the back of the pallet and to one end (to keep the soil in), then lay it flat and fill firmly with potting soil. Place your favorite succulents or other shallow rooting plants into the open areas between the slats. Water, and then hang the pallet on an outdoor wall or fence with sturdy hooks. Voila! Your very own living wall!
· On the simpler side, pot a climbing plant such as a marvelous Mandevilla and affix a decorative trellis above it, perhaps to a small balcony railing or wall. Climbing annuals make the most of small vertical gardening spaces.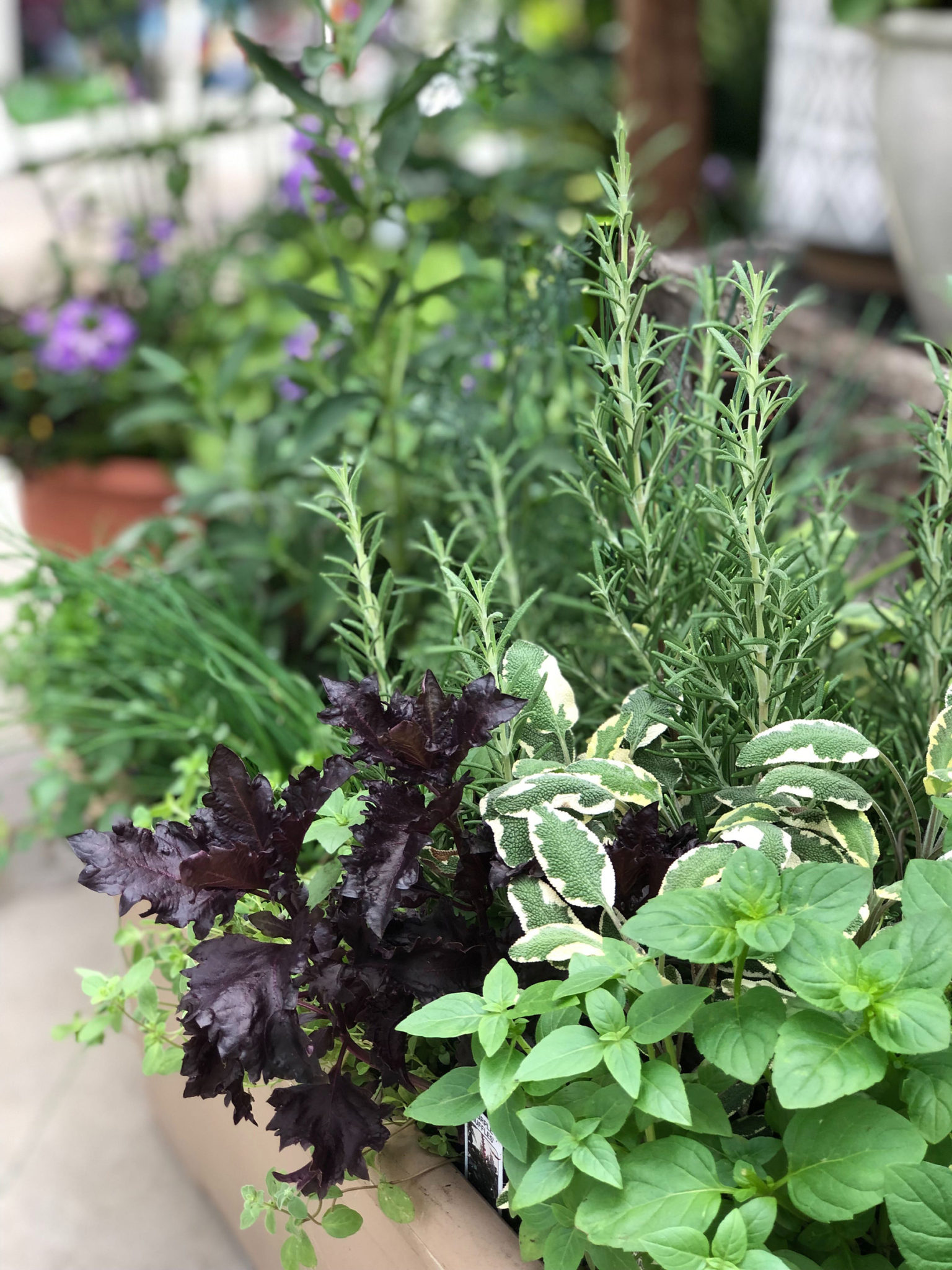 Small Footprint Shrubs
Petite shrubs and trees don't require a vast landscape. This may seem counter-intuitive, but here's a tip: trees and shrubs in small gardening spaces can trick our eyes into thinking the space is larger than it is. With numerous dwarf cultivars to choose from, both evergreen and deciduous trees and shrubs can significantly impact small spaces.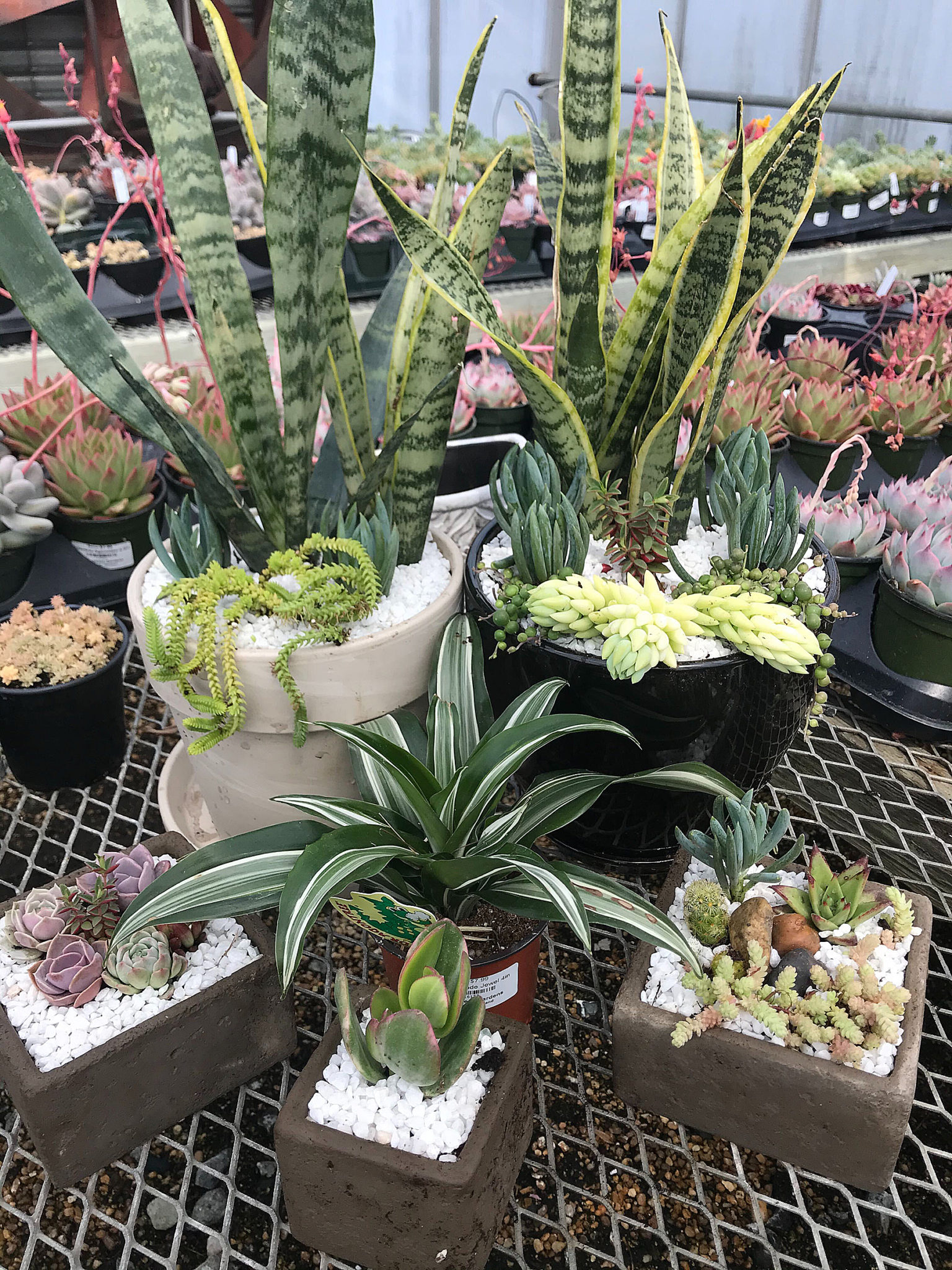 Embrace Your Small Gardening Space
Wishing you had more gardening space? Don't! With a bit of creativity and imagination, gardening in small spaces can be very rewarding. Remember these final tips:
· When planting in pots and containers, you will need to water more frequently––but there will be way fewer weeds to pull!
· Fertilizers can quickly leach out of smaller soil spaces, so make sure you talk to your garden specialists about the correct fertilizer routine for your garden.
· Containers are portable. When strong winds or rain strike, simply move your potted plants to a more protected area. Or you can switch up your garden design on a whim!