Business
Nerds To Go Is the Chamber's Best New Business of 2021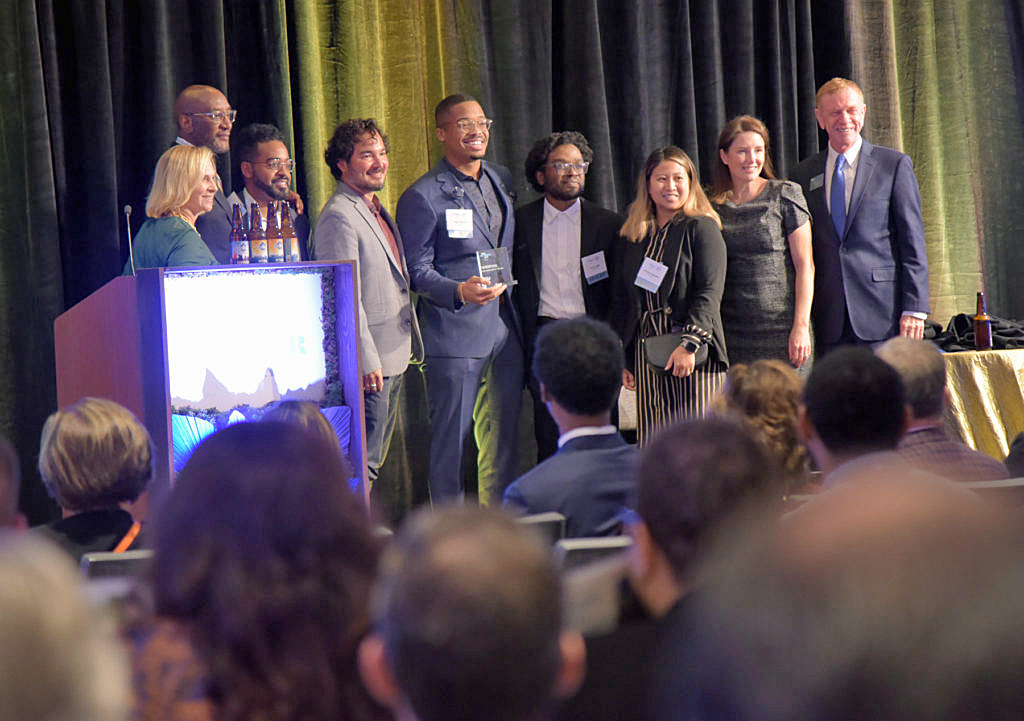 Alexandria, VA – In 2021, the Alexandria Chamber of Commerce awarded their Best in Business Award for Rising Star Business to Nerds To Go, a tech franchise that found its latest home at 321 S. Washington St. Their fame seemed to culminate overnight, but how did the Nerds earn that local renown? Who even are these Nerds?
Regis DeVeaux, an Atlanta Native but DC transplant for nearly a decade, is the Alexandria owner of Nerds To Go. With an MBA and experience managing several businesses before Nerds To Go, including AT&T in the Northern Virginia area, DeVeaux has a strong sales operations and finance background.
He says he has "always had an inclination towards tech and was looking to get back into the tech space" when the Nerds To Go franchise opportunity presented itself. "I thought it was a great fit, based on clients I interacted with while at AT&T. I even had clients who would bring their laptops in for support, so I knew there was a gap in our area for high-quality IT support."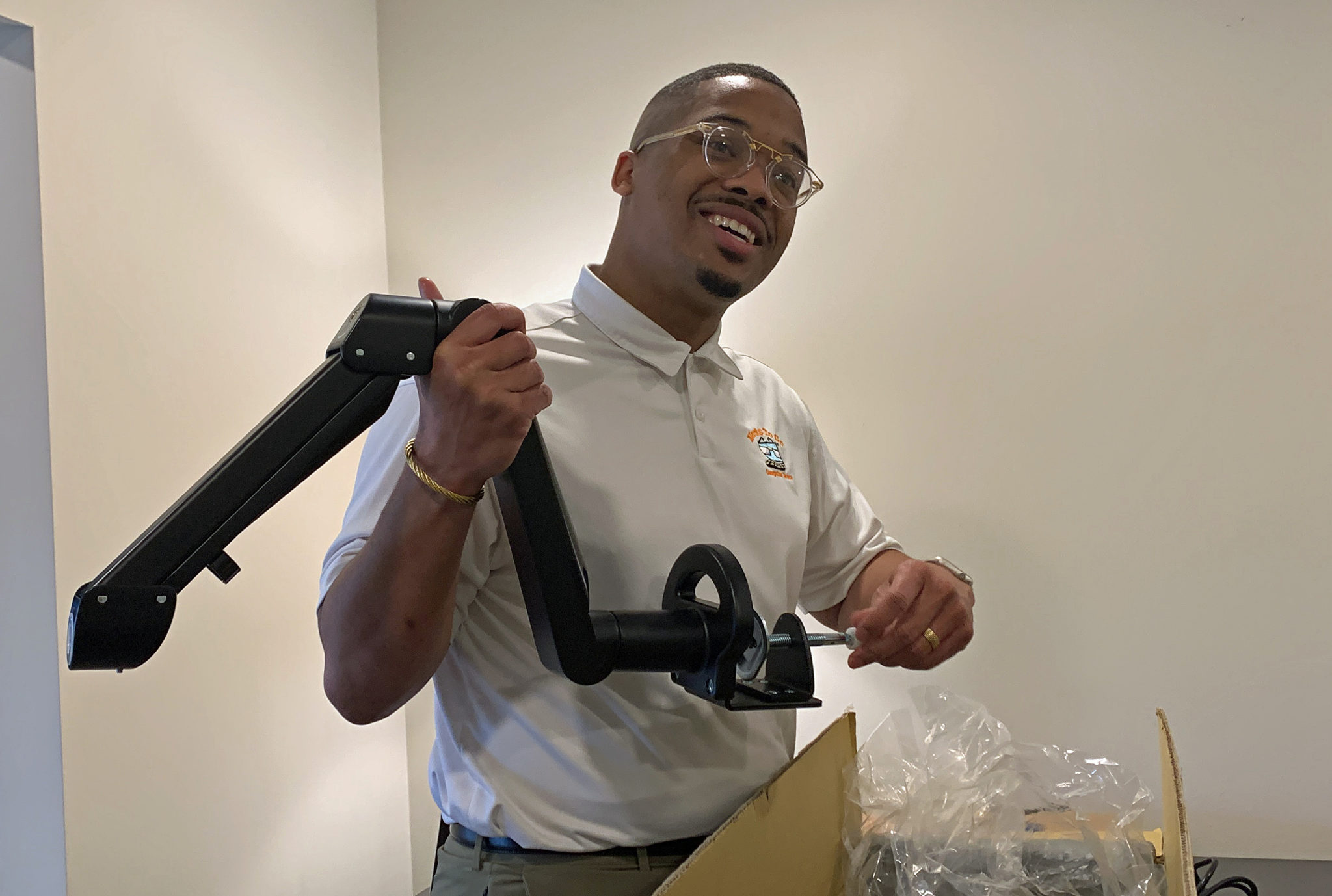 The Nerds To Go industry was begun in Connecticut in 2003 by businessman David Colella. The decision to franchise did not come about until 2017, but when it did, it boomed.
"The quality of customer service in the Nerds To Go franchise was something I saw in the online reviews. I also love the quirkiness and the fun of the brand and its small business and residential focus. I knew our area had a plethora of businesses and individuals that could benefit," says Deveraux.
With the perfect combination of his tech interests and business expertise, Deveaux seized the opportunity to franchise in Alexandria in January 2020, at the start of the pandemic. He signed the franchise agreement in February and began searching for a business location. The whole year was "absolutely crazy," says DeVeaux, but by September, Nerds to Go opened for business at 321 S. Washington Street.
Regis DeVeaux moves fast, and that was precisely the type of people he looked to hire in the months before opening. He describes his team as "Just good people. That is the start of any service. You want someone who you can communicate with, will listen to you, and can solve whatever challenges you are facing. We solve IT issues, but we want to ensure that we approach whatever we face with the right attitude. Every member of our team is positive. We want to delight our customers and to solve problems."
Quality customer service is Deveraux's top priority, so Nerds To Go takes pride in its quality employees. The Nerds specialize in customer service and many residential, business, and in-store services.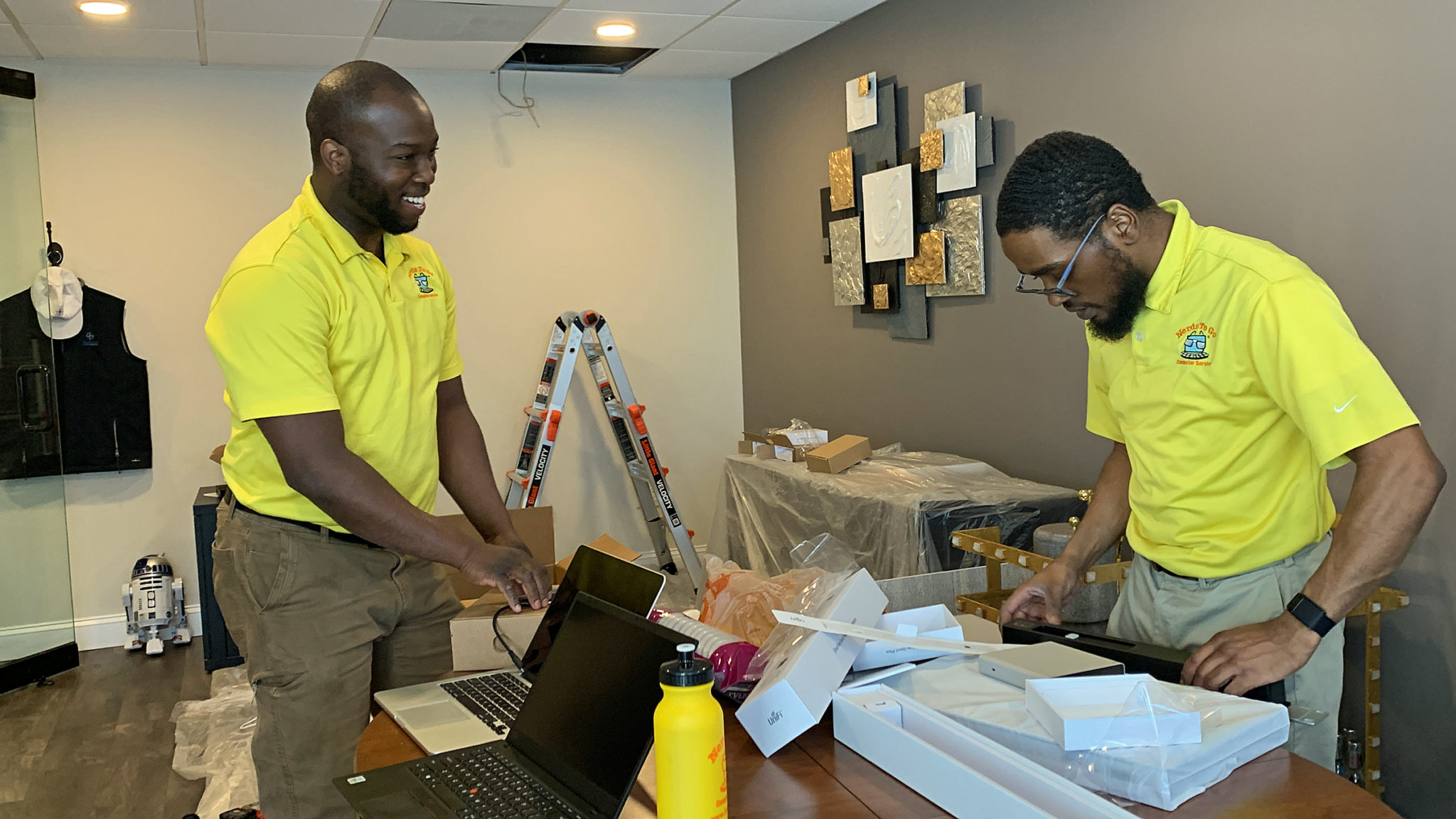 Winning their first Chamber of Commerce Best in Business Award was certainly a testament to the Nerds To Go quality. "We didn't expect to win," says DeVeaux. "Especially in the first year, especially during the pandemic. That was a great night for our team. Everyone is still riding the high of being recognized by this prestigious Chamber of Commerce."
Another outstanding moment for Regis and his team was when they acquired their first managed service client. "That was a big moment for our team," says DeVeaux. "Because we knew we had the tools to do the work, but someone gave us the chance to actually do it… the ability to go in and sign a contract with a small business that trusts us to help improve their business was a very validating moment."
Facing challenges from the outset, Nerds To Go surpassed its own expectations. Heading into the second quarter of 2022, DeVeaux and his team have even higher hopes. "The start of 2022 has been remarkable," says DeVeaux. "Businesses see the value of quality IT support and are prepared to make investments in IT now, but we have always had great support from the local community."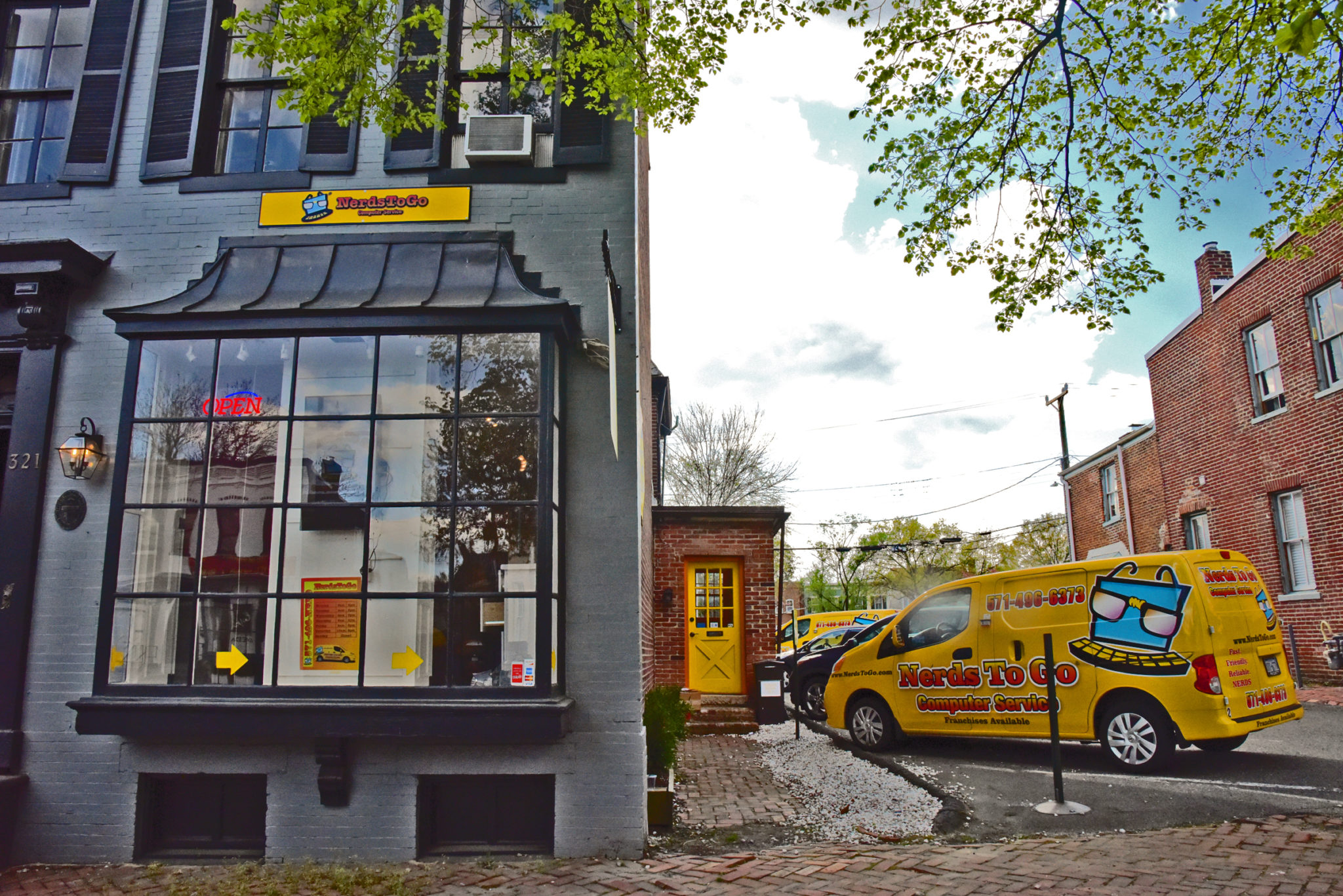 With the 2022 Chamber of Commerce Best in Business awards just three months away, the Nerds have much to be proud of, but they still want to accomplish so much more.
Nerds To Go offers the expert fix to any tech problem, from cell phone and computer setup and repair to data transfers, wireless networks, cyber security, managed service, and more. You can walk in, give them a call at (571) 378-3951, or visit their website: nerdstogo.com/Alexandria-va for a complete list of services.
ICYMI: Couple's Visionary Style Transports Customers to Mexico at Alexandria's Taqueria Picoso