Volunteering
VolALX Forecasts a Dynamic Volunteering Spring and Summer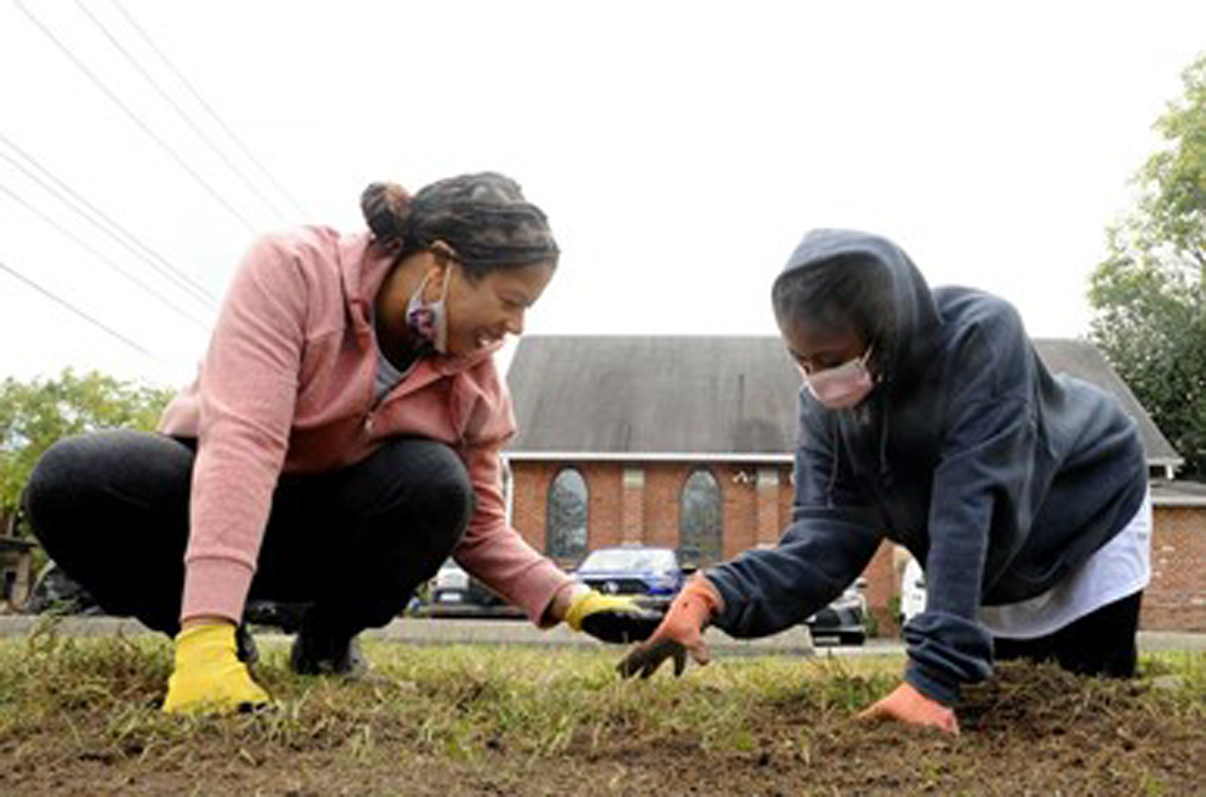 By Marion Brunken
Alexandria, VA – Volunteer Alexandria (VolALX), a 501(c)3 nonprofit organization, is your Community Resource for Volunteerism. We engage and mobilize volunteers in service activities that deliver tangible benefits to nonprofits, individuals, and families in need in Alexandria.
Our role is to help people of all ages and backgrounds interested in volunteering to find a perfect match. This function became more important during the pandemic due to people of all ages experiencing isolation and anxiety. Community engagement is good for body, mind, and soul. It offers safe and meaningful opportunities vital for this community's health.

Our online portal allows people to connect and search for opportunities that match their skills and interests. In the past three months,
· More than 500 people registered with Volunteer Alexandria
· VolALX made over 526 connections to our partners SIGN UP to engage locally – www.volunteeralexandria.org/volunteer-sign-up – TODAY!
Thank you to the Mason Hirst Foundation and the individuals who donated to VolALX through Spring2ACTion! Because of you, we can INSPIRE, MOBILIZE & CONNECT people to essential community needs.
Volunteer Alexandria has hosted The Old Town Arts & Crafts Fair for almost 40 years. This year, the event will take place Saturday, June 25, on Market Square in Old Town Alexandria, 3-8 pm.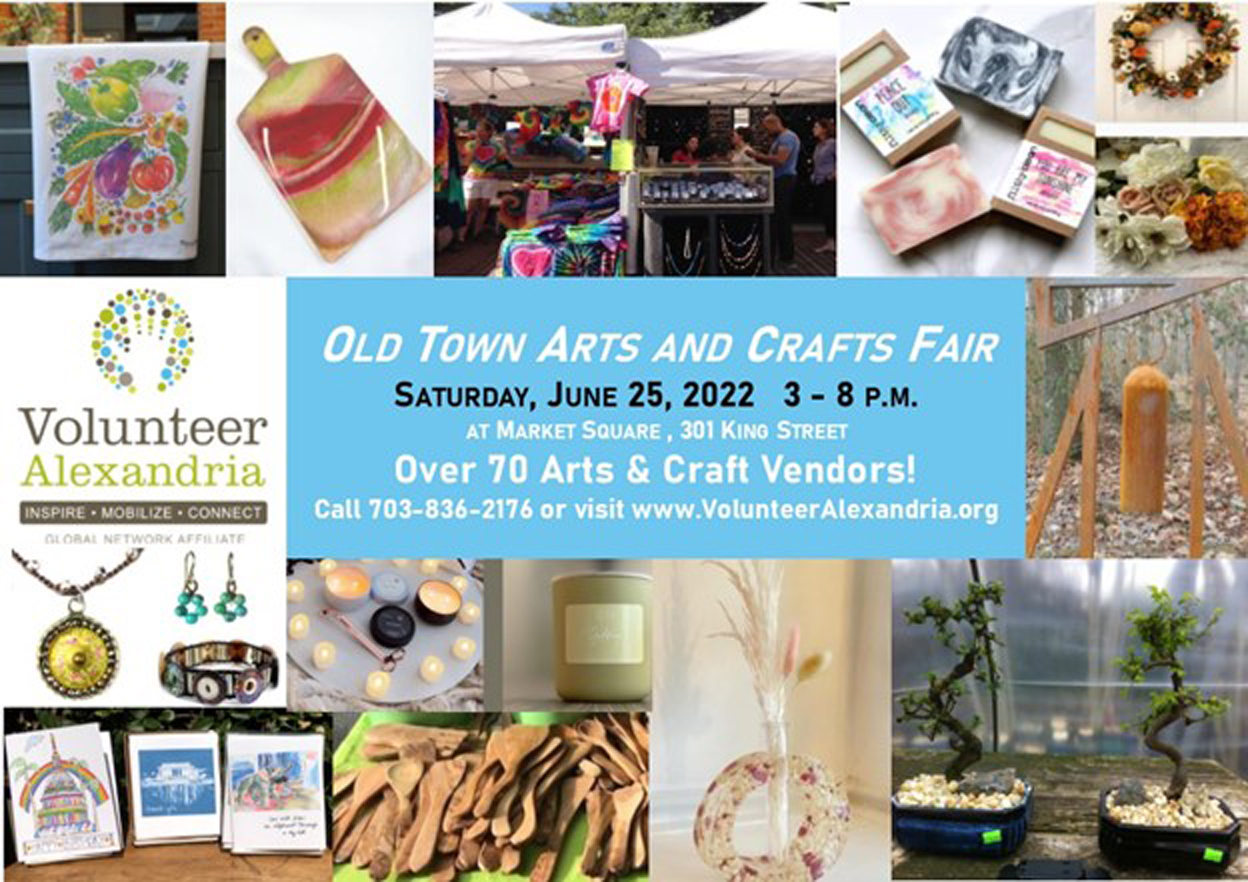 Market Square in front of City Hall in Old Town is surrounded by shops and restaurants close to the waterfront, the Torpedo Factory, and parks. The fair features local and regional artists and crafters showcasing their work across various mediums, including pottery, fabrics, paintings, jewelry, and photography. Food and beer will be available. Details can be found at www.volunteeralexandria.org/arts-and-crafts-festival. This is a FREE event!
Volunteer Opportunities Currently Available
Food rescuers pick up surplus food from donors in Northern Virginia and the District of Columbia (businesses, restaurants, and grocers) and deliver it to receiving agencies such as community kitchens and food pantries that feed our hungry neighbors. It usually takes 30 to 60 minutes to complete this incredibly rewarding and essential mission in your own vehicle and on your own time.
Look Again Retail – Many of the Prevention of Blindness Society of Metropolitan Washington (POB)'s vital, community-based programs are supported through the operation of their resale shops. The shops accept donations of gently used household items such as antiques, furniture, home decor, collectibles, clothing, and books. Inventories change daily — each visit to a shop is a treasure hunt. Volunteers 13 years and older are needed to sort and organize clothing for Look Again Retail Shop. Volunteers sort and hang items on racks and shelves and throw unacceptable items out.

Habitat for Humanity DCNOVA's Alexandria ReStore – The ReStore accepts donations of new, used, and surplus building supplies, appliances, furniture, and other home improvement items for resale to the general public at a significant discount. The proceeds benefit Habitat for Humanity of Northern Virginia and their work in the community to provide affordable families with homeownership opportunities. Volunteers, 16 years and older, are needed to work with ReStore staff collecting and receiving donated materials, pricing and stocking items on the store floor, cleaning and organizing the store, and assisting customers.
Register for any of the following activities at www.volunteeralexandria.org.
ICYMI: Alexandria Tutoring Consortium Seeking Donations, Volunteers To Help Young Readers Affected by Pandemic