Arts
Del Ray Doings
On Exhibit
A Celebration of the Washington Color School
Acclaimed Artist Barbara Januszkiewicz Juries Drips, Lines, Splatters, and Splash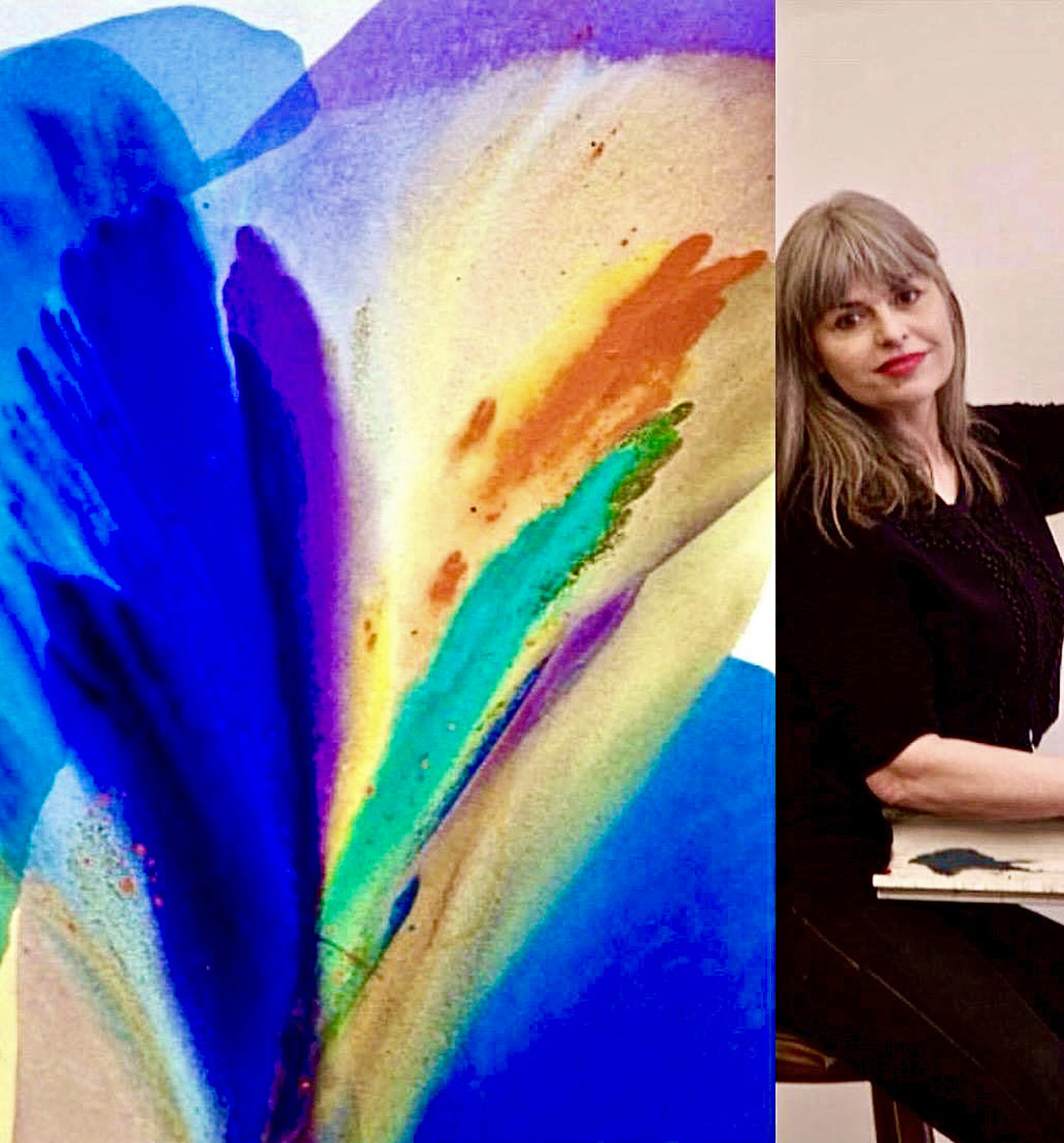 Alexandria, VA – "Creative thinking inspires ideas. Ideas inspire change." ~ Barbara Januszkiewicz, juror.
This year, Del Ray Artisans, the little gallery that can on Mount Vernon Avenue, celebrates 30 years of art advocacy, education, and outreach in the neighborhood and Alexandria community at large. So far this year, we have seen progressive art, revisiting the avant-garde movement of the early 20th century with "Dada 2.0" and going green for April Earth Day month with "Second Life," showcasing art consisting of at least 50 percent upcycled and repurposed materials.
The May show takes art back to school, channeling the renowned Washington Color School and Color Field movements that dominated the DC art scene from the 1950s until the 1970s. The call for entry asked that applicants submit abstract and representational work that demonstrated remarkable use of color, line, movement, and sense of space. Seventy-nine artists from around the DMV are exhibiting over 160 pieces in all media, including textile, ceramics, photography, furniture, and even conceptual installation.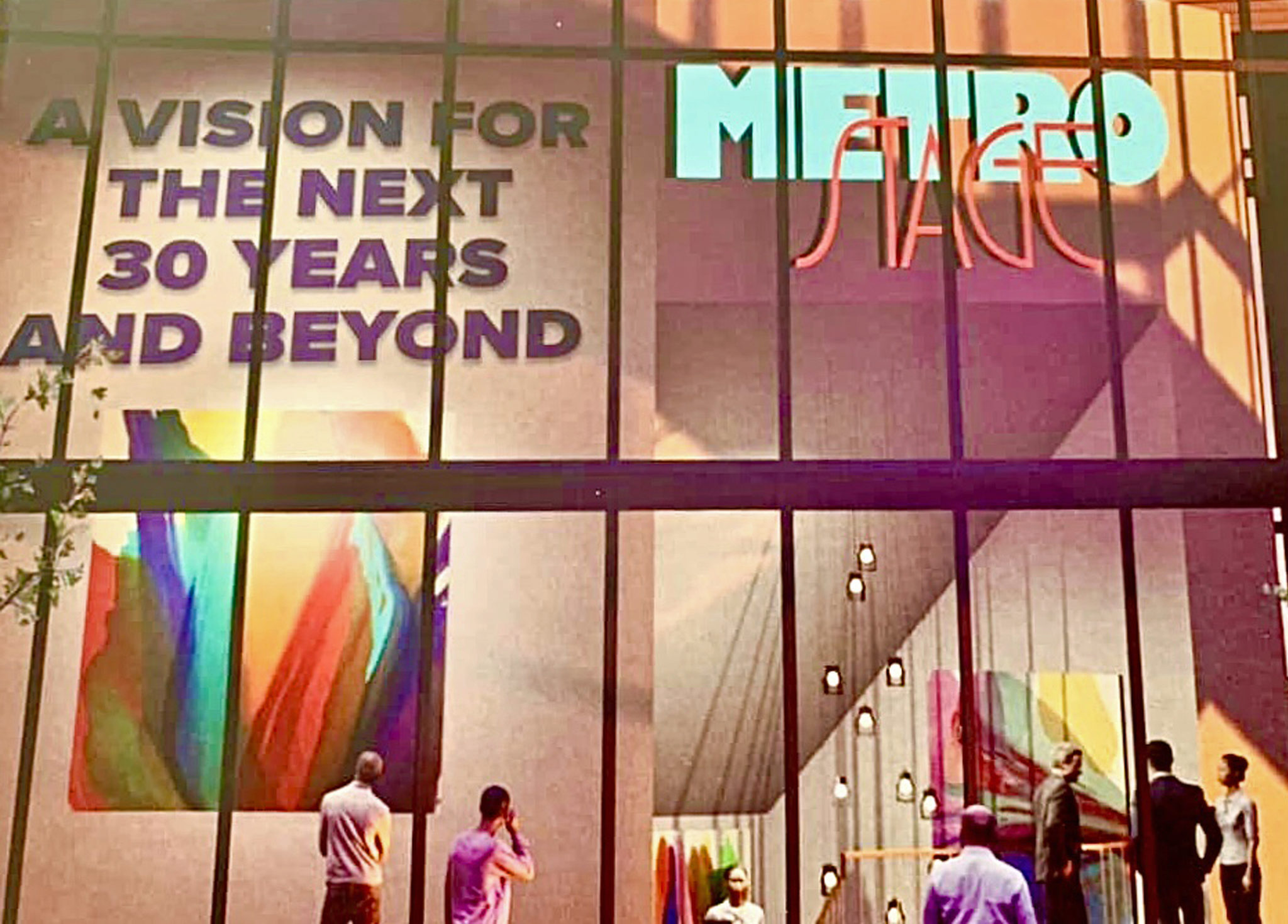 Barbara advocates taking a risk in creating art. Artists in the May show certainly stepped up to the plate. While the Washington Color School theme was the impetus, exploring bold compositions, patterns, and colors in expressing objection to the schooled traditions of the art establishment, the creativity went beyond the expected. The work submitted is as diverse as the aesthetics of the Color School itself.
Morris Louis (drips) and Gene Davis (lines) are perhaps the Washington Color School's best-known painters. Thomas Downing, Howard Mehring, Kenneth Noland, and Paul Reed were among the First Generation of Color School painters. Leon Berkowitz, Sam Gilliam (splatters and splash), Jacob Kainen, Alma Thomas, Hilda Thorpe, and Anne Truitt are painters subscribing to the Second Generation. Although Sam Gilliam would argue that he's too young to be counted among these giants of DC abstract expressionists.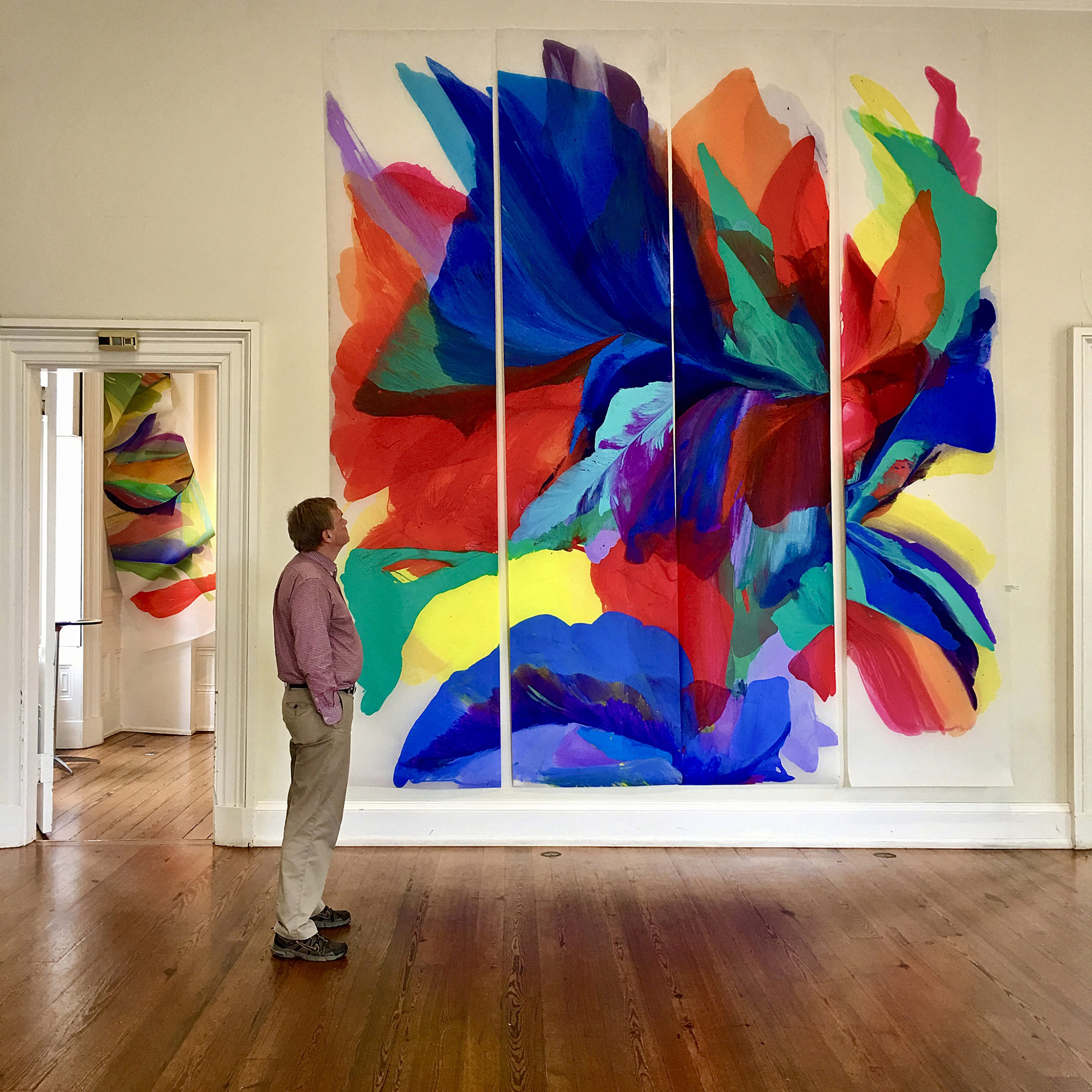 Barbara studied with Paul Reed and Hilda Thorpe. She had a special relationship with her mentor Paul, who died in 2015. Reed's minimal geometric abstractions appear rigidly disciplined, flat, and defined, juxtaposed with Barbara's sensuous, luminous expressions. But Paul Reed taught Barbara that "there are no mistakes in art- only opportunities to be more creative." The art on display in the exhibit conveys this mantra.
"Januszkiewicz's pictures can resemble Morris Louis's florals, yet her style is hotter, with a hint of the abstract expressionism the Color School abandoned" ~ Mark Jenkins, The Washington Post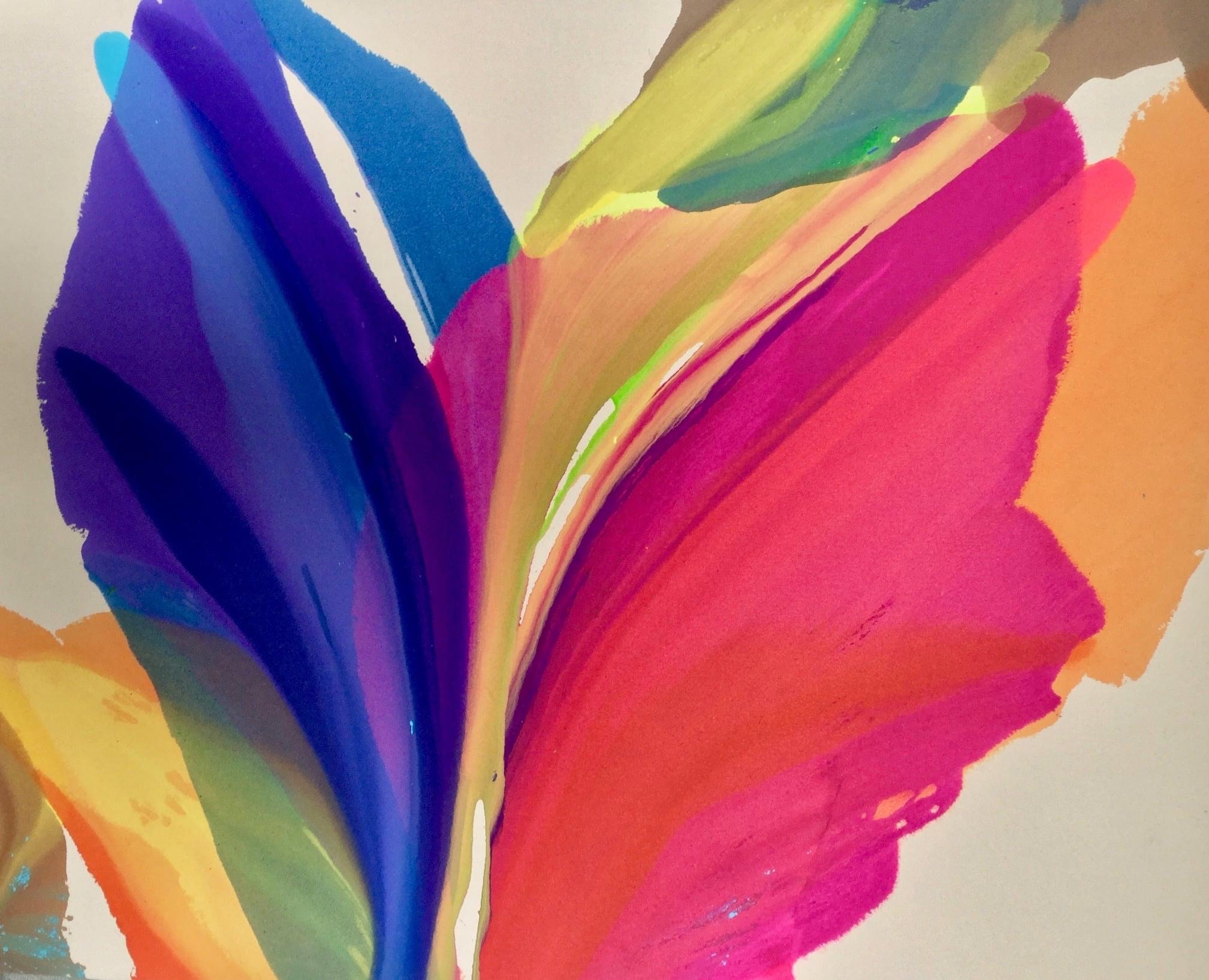 As much as Barbara's work is evocative of Morris Louis's famous translucent layered drip paintings called veils and florals, she is equally driven by music. Many of her titles are named for music she listened to as she painted in her Falls Church studio. She credits the extraordinary piano jazz musician Matthew Shipp as her muse, shaping the eloquent brushwork, expressing indefatigable vibrancy in her use of color and execution of movement. "He continues to influence me on the process of freedom, creativity, having a unique voice," she says. "Jazz is the art of thinking out loud."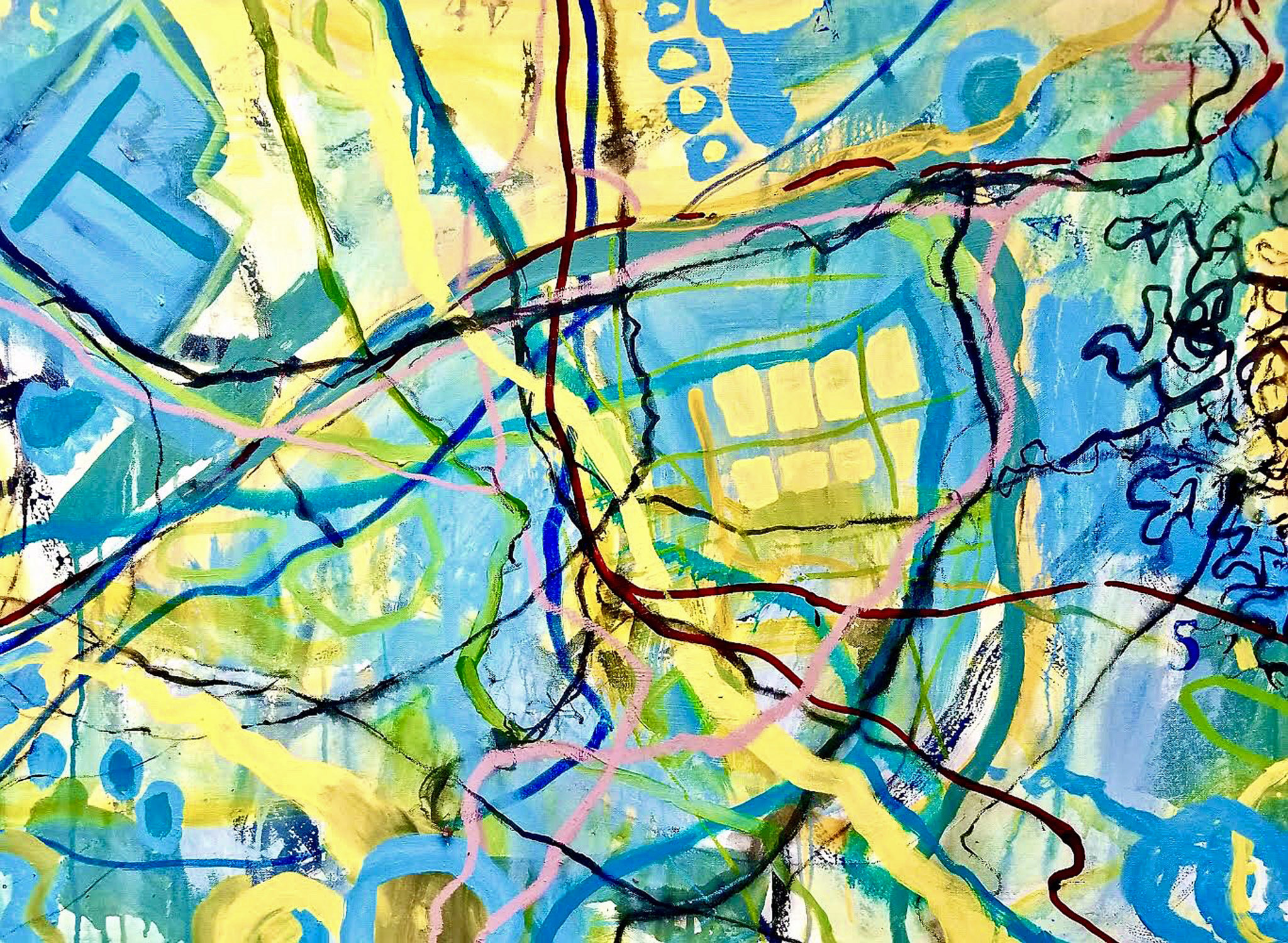 Native Washingtonian Color School member Gene Davis, famous for his striped canvas paintings, was also influenced by music, especially jazz. Davis envisioned the interaction between colors to be much like orchestration and jazz syncopation: color is the development, the stripes interplay like chords, the size and spacing of the stripes are the rhythm and beats. "I paint by eye as a jazz musician plays by ear," he said. Davis died in 1985.
In his reductionist stripe work, Davis approached the canvas much like Barbara: painting by ear, so to speak. Like an organized stream of rhythmic consciousness. Davis asked viewers to pick a color and focus on that one stripe until their perceptions were altered, becoming one with the canvas. Barbara's paintings sing and take you by the hand for an impromptu dance, whether there's music playing or not. Her creativity is an invitation: "We need to foster creative thinking and critical problem solving as a positive way to change the world we live in."
Come to Del Ray Artisans this month to view local artists' homage to the Washington Color School. Barbara Januszkiewicz will have her works on display, as well as drawings by Paul Reed. Examples of Washington Color School work will be complemented by DRA member and non-member submissions, including work from Art Enables, a studio gallery and vocational art program in DC dedicated to artists with disabilities who earn income from their creative work.
Last month, Barbara was on Facebook Live in conversation with DRA Director of Fundraising Maria Hart, promoting Spring2ACTion. Barbara offered a private studio tour for all donations of $500 or more and tempted potential donors with wine and cheese, great conversation about art, philosophy, and, of course, jazz!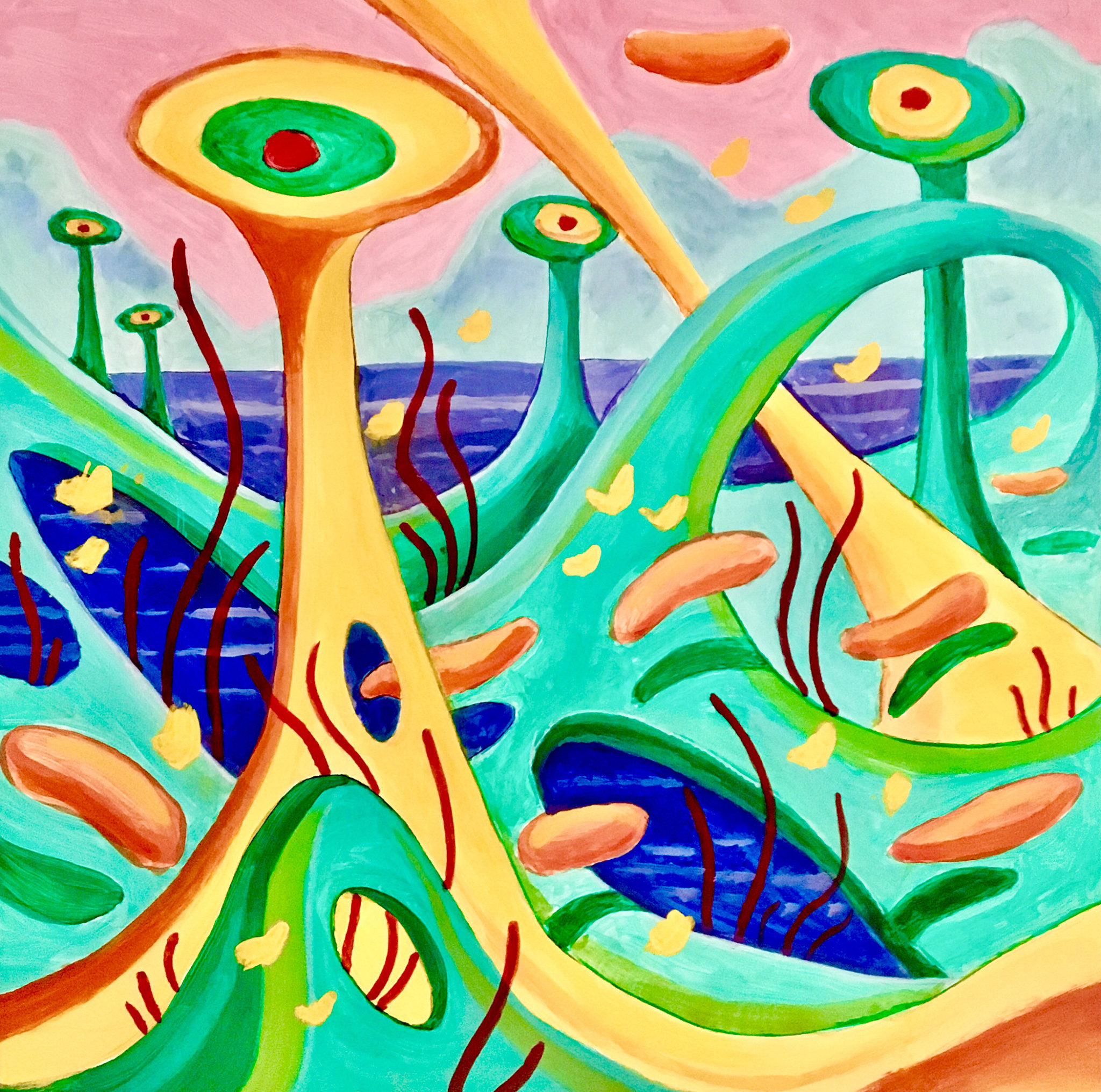 Del Ray Artisans has activities planned around the Color School theme throughout the month. There will be Gene Davis stripe sidewalk-chalk painting and splatter/splash art for the Del Ray First Thursday event. Several creative workshops are scheduled throughout May, including exhibiting artist Suzan Ok holding a color-schooled soap-making class. Mark your calendars for May 28, when the local band Color School will be jamming outside the gallery, weather permitting. Check the DRA calendar for times and more information.
Drips, Lines, Splatters, and Splash: A Celebration of the Washington Color School is on exhibit from Friday, May 6, through Saturday, May 28, with a late-night sneak preview on May 5 until 9 pm for First Thursday.  The gallery is open Thursdays 12-6 pm (until 9 pm on First Thursdays), Fridays 12-9 pm, and Saturdays and Sundays 12-6 pm. The gallery is closed on the last Sunday of the month. Exhibits and events are free. Classes and workshops have fees. Check the website for more information (delrayartisans.org).
Drips, Lines, Splatters, and Splash: A Celebration of the Washington Color School is curated by the Zebra Press arts editor and columnist Kelly MacConomy.