Business
Where Do Old Town's Oysters Come From?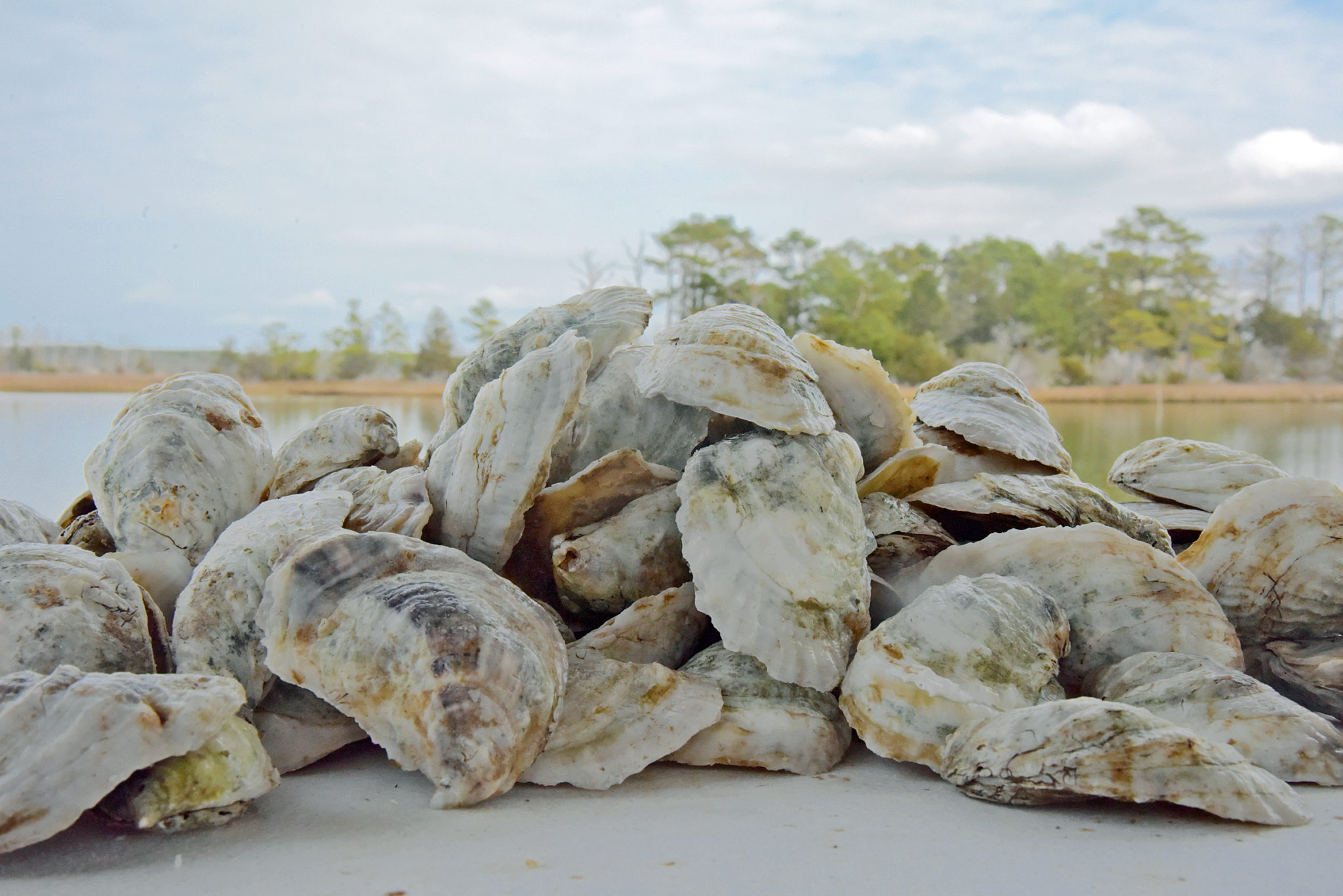 Alexandria, VA – The Eastern shore is quaint, quiet, and the perfect place to grow delicious oysters. On a small farm in Onancock, Virginia, the bay side of the Eastern Shore, Tom and Ann Mooney harvest the oysters that feed Old Town Alexandria.
Nearly three decades ago, Ann met Tom Mooney, whose family is one of the owners of Murphy's Irish Pub in Old Town. After they married, they wanted to open up a place of their own, so they settled in Virginia Beach and opened another Murphy's. Today, the Mooney's own Murphy's in Virginia Beach, co-own Murphy's in Old Town, and now have an oyster farm.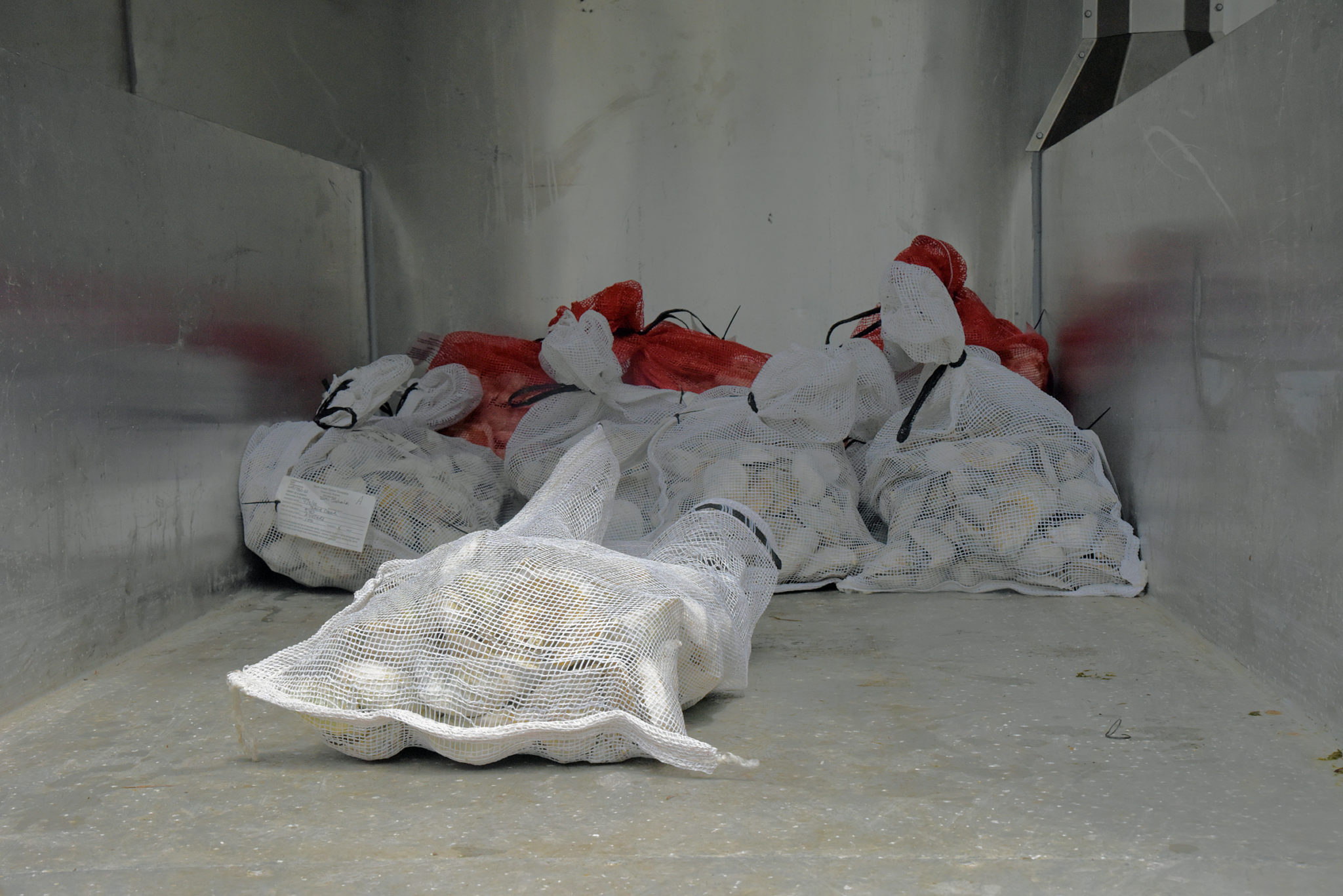 The farm is in Onancock, VA, on the eastern shore of the Chesapeake Bay in Tangier Sound. It wasn't always an oyster farm. The Mooneys first bought the land for its good hunting, picturesque vacationing, and proximity to their Virginia Beach home. Tangier Sound includes some of the most historic waters in the Chesapeake Bay that were already home to wild oysters and a few oyster farmers. In 2018, an idea sparked.
"The wild Chesapeake Bay oyster is the best oyster in the world," says Ann Mooney. "Owning a couple of restaurants, we see firsthand the demand placed on these oysters and their struggle to grow back. With owning this prestigious waterfront came the idea of starting our own farm to help relieve the demand on wild Chesapeake Bay oysters."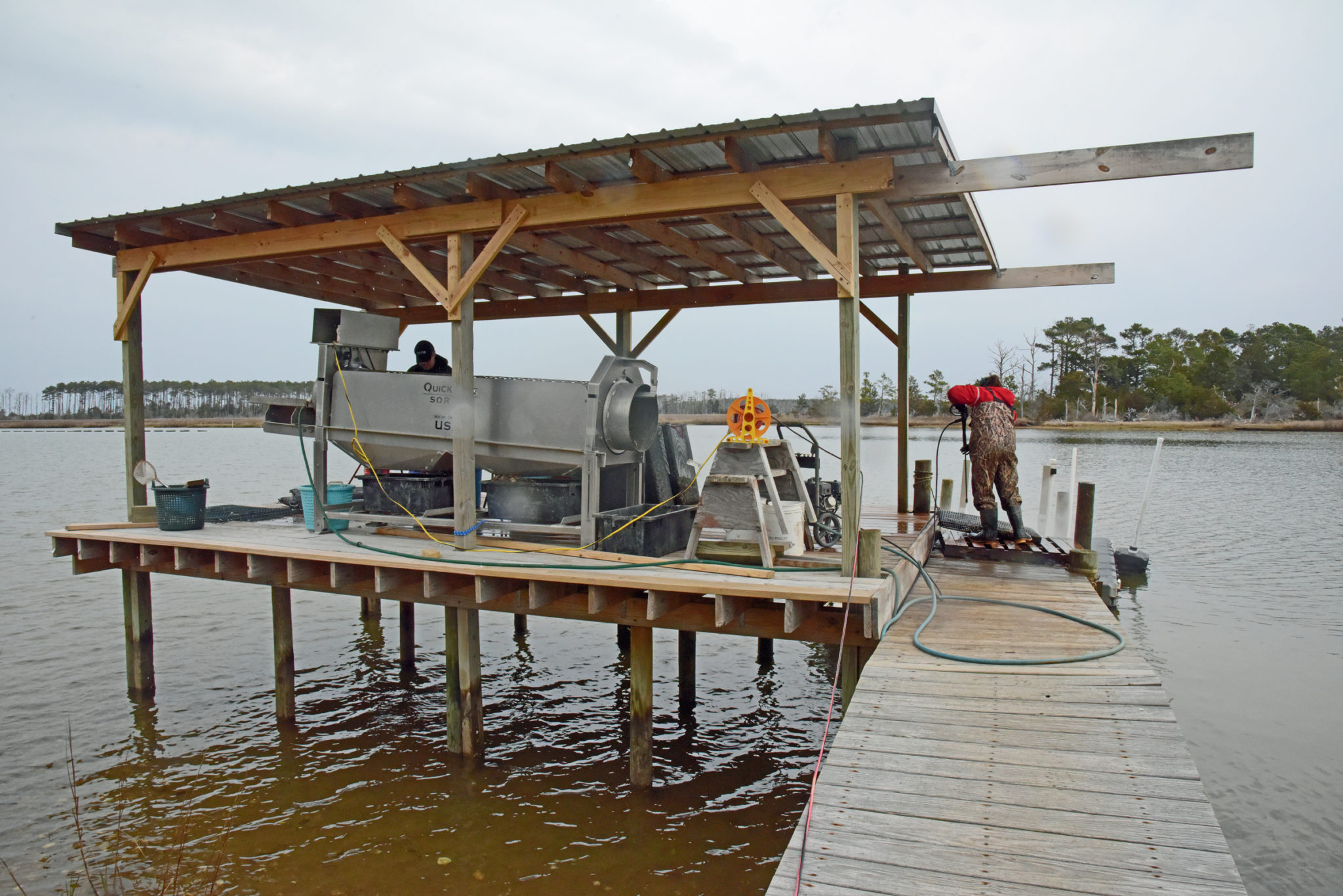 Starting an oyster farm was a completely new endeavor for a couple with decades of restaurant experience. After leasing the waters, conducting an environmental survey, and ensuring no wildlife or grasses would be disturbed, the Mooneys were finally ready to plant their first oysters.
Ann explained the process, "They start very tiny, nearly pin-sized. We grow them in floating cages, so the oysters rest just under the water's surface." The farm comprises six lines of cages, 30 cages per line, and between two and four bags per cage. The growing oysters must be rebagged every week for optimal growth. Ann and Tom (and occasionally their two boys) handle this weekly process with care.
"We clean all the bags weekly to ensure the best water flow. Because we use floating cages, we rely on Mother Nature to help shape the oyster shells with constant wave motion," Ann says. The Mooneys can produce thousands of mature oysters each week, but before they are ready to market, the oysters must be cleaned, tumbled, and sorted.
With so much to learn about such a distinctive creature, how did the Mooneys perfect their farming process? "All research," says Ann. "Talking with other farmers, researching on the internet, kind of trial and error. The other oyster farmers have all been very nice and helpful along the way."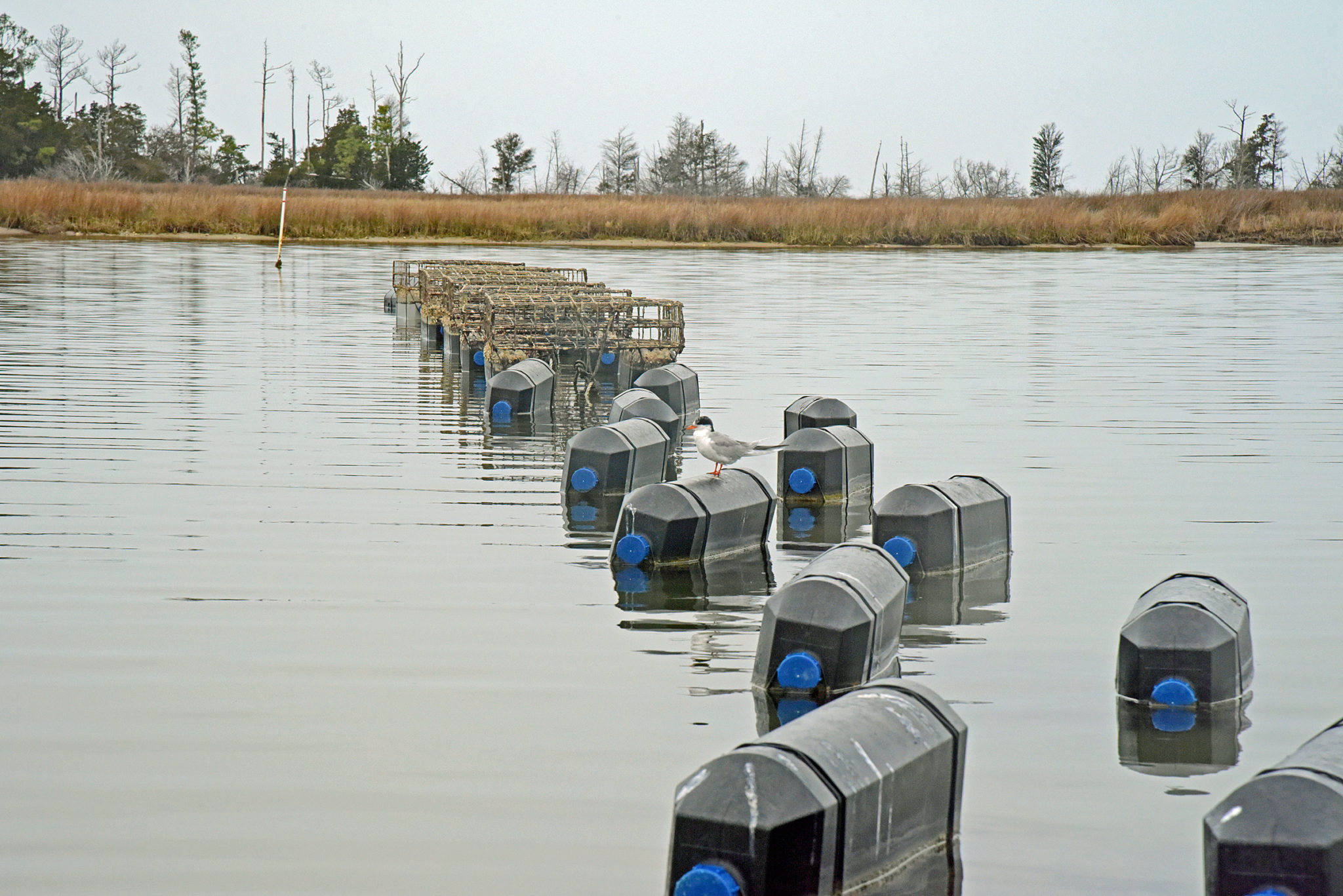 Each year is also a trial and error, as with every crop or animal. Some oysters grow slower than others. Some have different shell colors and shapes depending on where they are in the water.
"They are animals that grow at different rates; it is fascinating," says Ann. "Within a year and a half, 20 percent might be ready for harvest. The rest could take up to two years or more to reach harvest size. Some oysters have purple and pink in their shells, while others are pure white."
For the Mooneys, market size means plump, juicy, cuplike, but not too big. Other features of their marketable oysters include lush colors of green and purple and elegant fan shapes.
Reaching their current lot of 400,000 oysters has been a four-year process. Their first oysters were sold to three Old Town restaurants in June 2020: Murphy's, Mas Seafood, and Whiskey and Oyster. At the time, outdoor dining, sidewalk and street closures, and the general "new normal" was already in full swing, so the Mooneys count themselves lucky. Their luck and expertise continue today—they project to reach 500,000 oysters by summer 2023.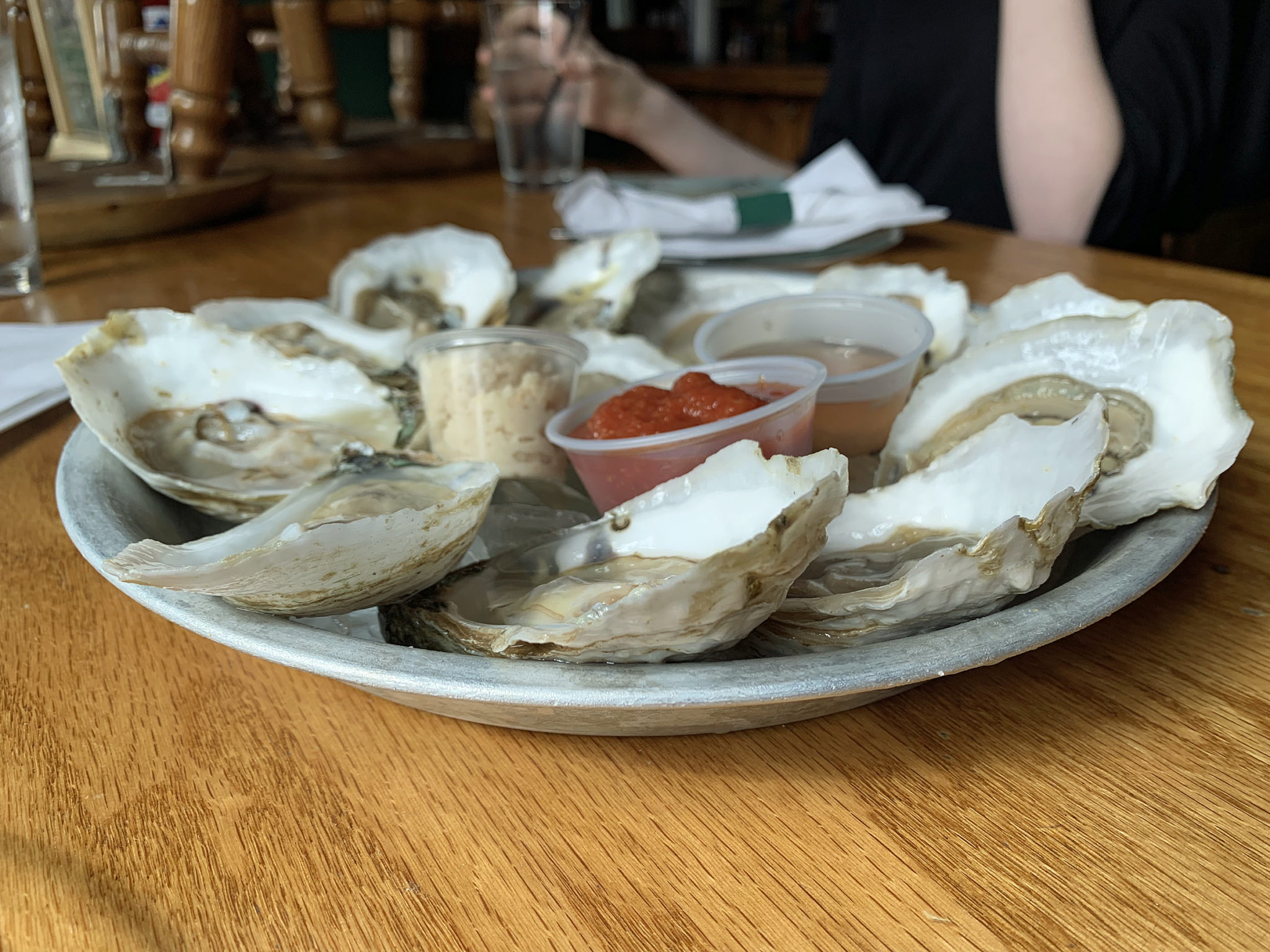 What can consumers expect to find on local menus featuring these luscious local oysters? At Murphy's, oysters come in a variety of menu offerings.
During happy hour, Murphy's offers endless oysters at 75c each. Regular prices are by the half or full dozen, and they come raw, steamed, or fried, with all the classic toppings of horseradish, lemon juice, cocktail sauce, and crackers.
Ann's favorite oysters are raw with a bit of horseradish. Tom enjoys oysters topped with cocktail sauce. These classic styles continue to be featured favorites, but patrons may soon see new items like oyster po'boys and stew. When an oyster is fresh from the bay, it is delicious any way.
For now, the Mooneys are preparing for their spring and summer harvest. Visit Murphy's Grand Irish Pub, Whiskey & Oyster, and Mas Seafood for freshly harvested Eastern Shore oysters yourself.
ICYMI: New Hank's Oyster Bar with Rooftop Dining Opens April 5