SPORTS
Longtime Alexandria Crew Booster Lisa Zickar Honored During April 23 Shell Christening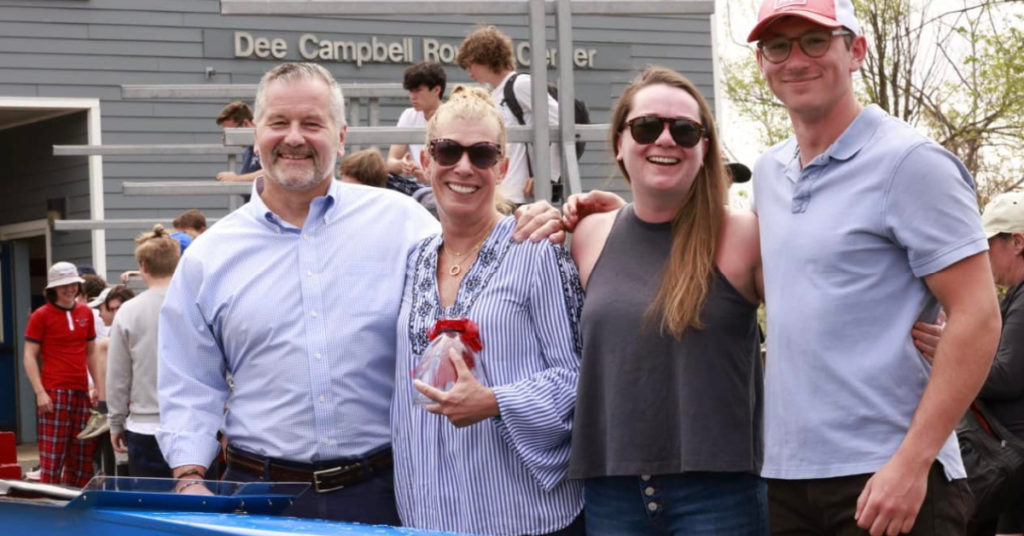 By Jessica Wehrman
ALEXANDRIA, VA – The Alexandria City High School Rowing program christened its new shell, the Lisa Zickar, Saturday, April 23 at the Dee Campbell Boathouse in Old Town.
Its namesake was a longtime volunteer for the Alexandria Crew Boosters, serving as co-vice president of the Alexandria Crew Boosters in 2012. In 2013, she took over as co-president — a position she held for two years.
As co-president, Zickar defined the Crew Booster mission as being very simple: "Our mission is to fund, feed, and cheer our rowers on."
The event, which featured a "row-by" from the Titan Rowing Boys Team, included community memders and elected officials such as School Board members Michelle Rief and Chris Harris.
Harris, a former high school athlete, pictured below (second from right), took a turn on the erg with the boys team.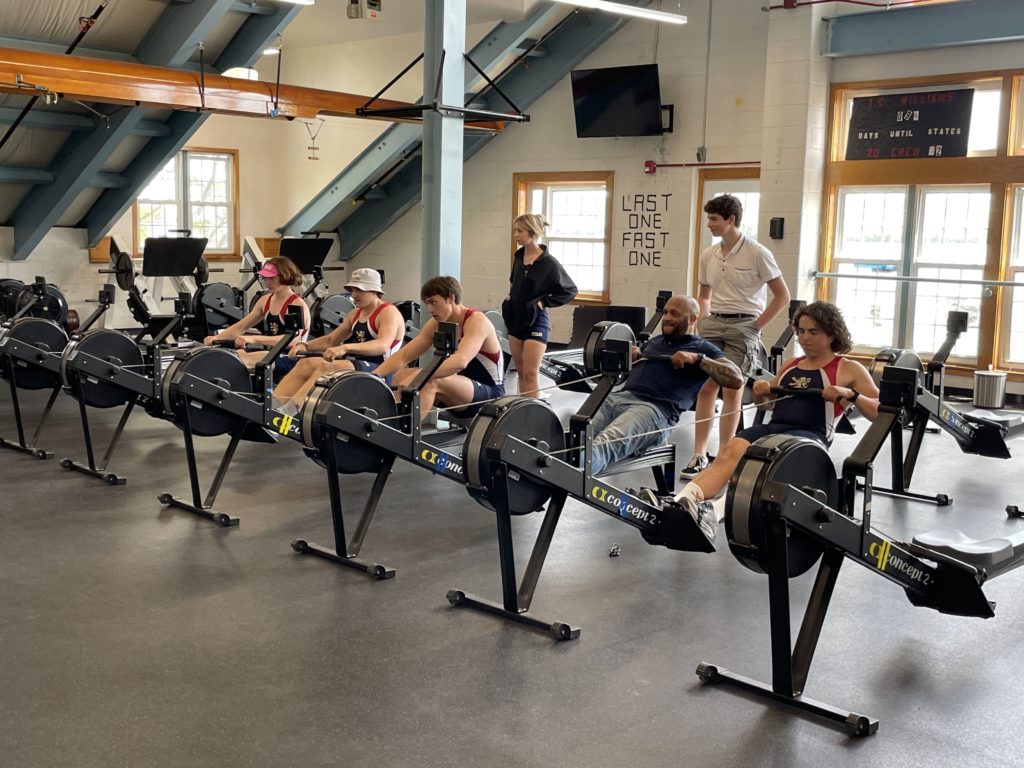 Zickar became the director of the Mid-Atlantic Erg Sprints in 2014. The Sprints rely on dozens of volunteers and has countless moving parts. As head, Lisa had to possess extreme patience. In her six years at the post, the Erg Sprints became known as the second largest indoor rowing competition in the world — and the largest event of its kind for juniors. During that time, it also brought in more than $200,000 for the program. Despite moving on from the role, the Boosters aim to continue the high standard she set when the event resumes next year.
Her children, Allie and Sam, were both Titan rowers. In fact, Sam began coaching for the Titan Boys Team this year.
Lisa and her husband, Lou, live in Alexandria and remain strong supporters of the program.
Alexandria Crew Boosters is incredibly grateful for the hours she's spent supporting this wonderful organization, and for the enthusiasm and can-do attitude that marked her time with the program.
Is there Finally Light at the End of the Tunnel for Local Music Venues?