School News
Students Travel to Forty Countries in One Evening on 2022 International Night at Lyles Crouch Traditional Academy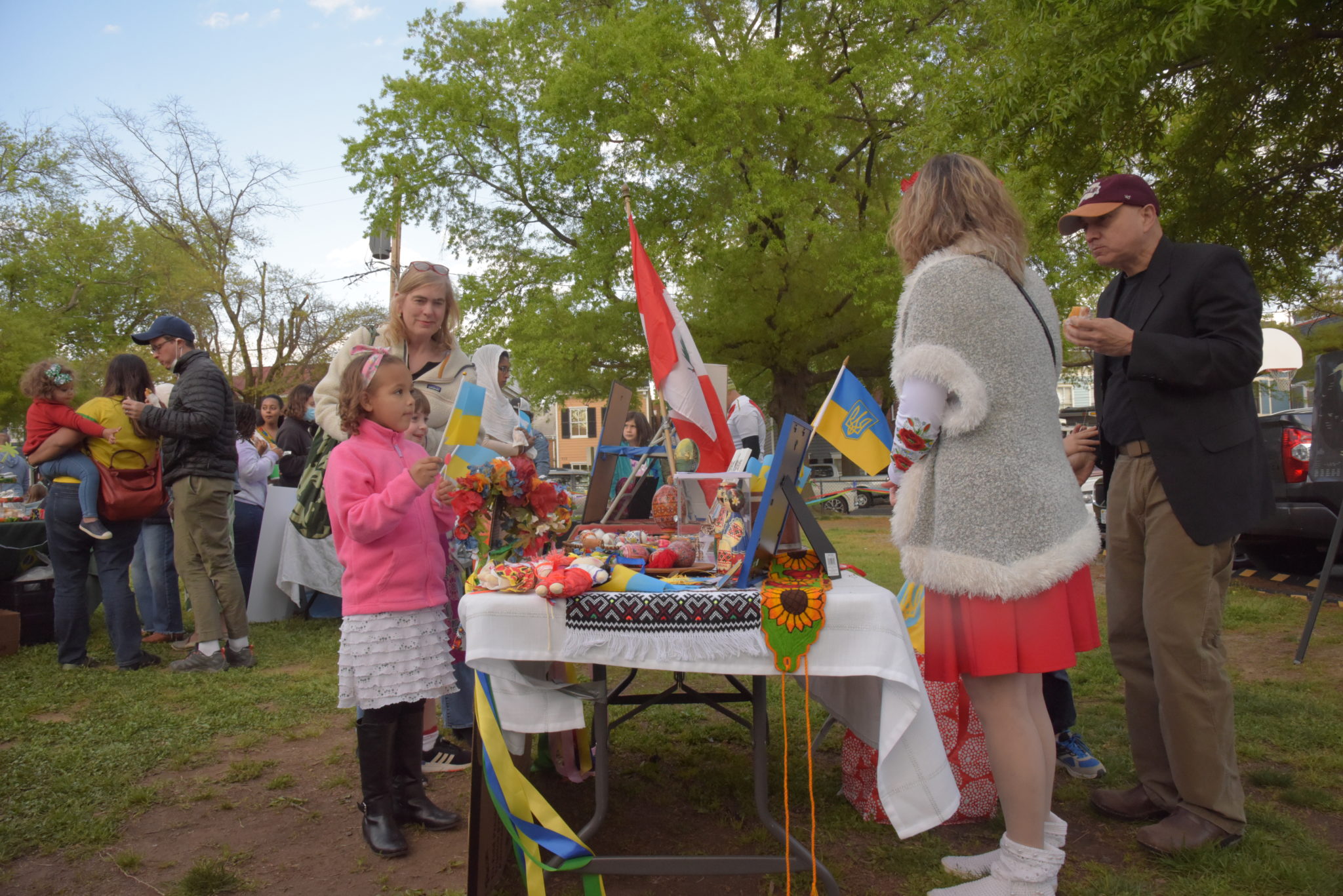 ALEXANDRIA, VA–After forgoing the celebrations in 2020 and 2021, the fifth annual International Night at Lyles Crouch Traditional Academy looked a little different on Wednesday April 27, 2022.
International Night is a celebration of the intricate ethnic makeup of the Lyles Crouch Traditional Academy community. Every International Night, parents of students at the academy can sign up to host a table, with facts, souvenirs, trinkets, and treats from their respective countries, and students from each grade can take to the stage for traditional international performances.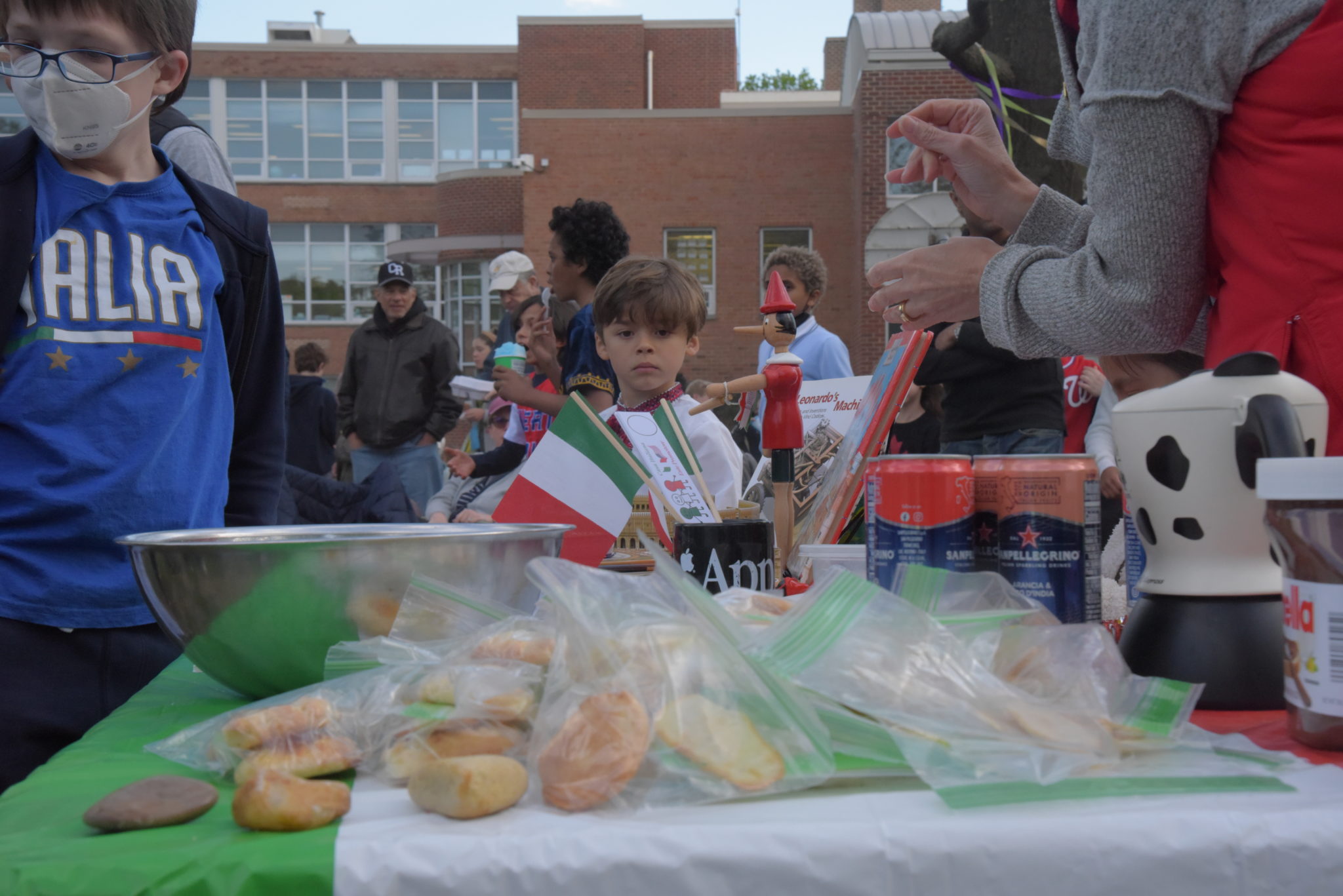 Typically held inside the school, International Night took to the outdoor playground and sports field adjacent to the school building, to allow for families to comfortably space out and move around. With the move outdoors came logistical hurdles.
Chairman of International Night Matias Palavecino detailed, "In January, we decided we were going to do this. There was a little bit of hesitation, but we said, 'Let's do it outside.'"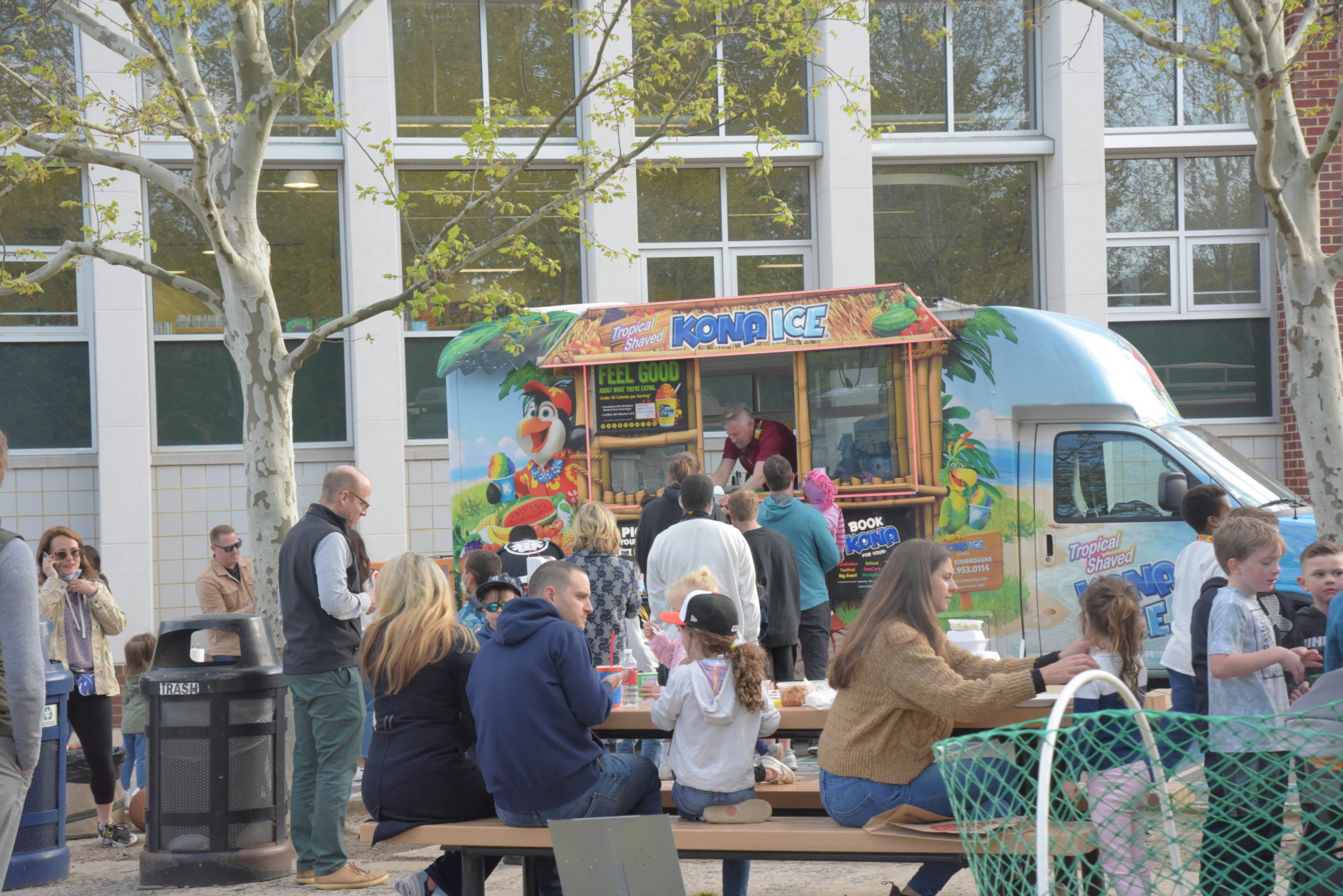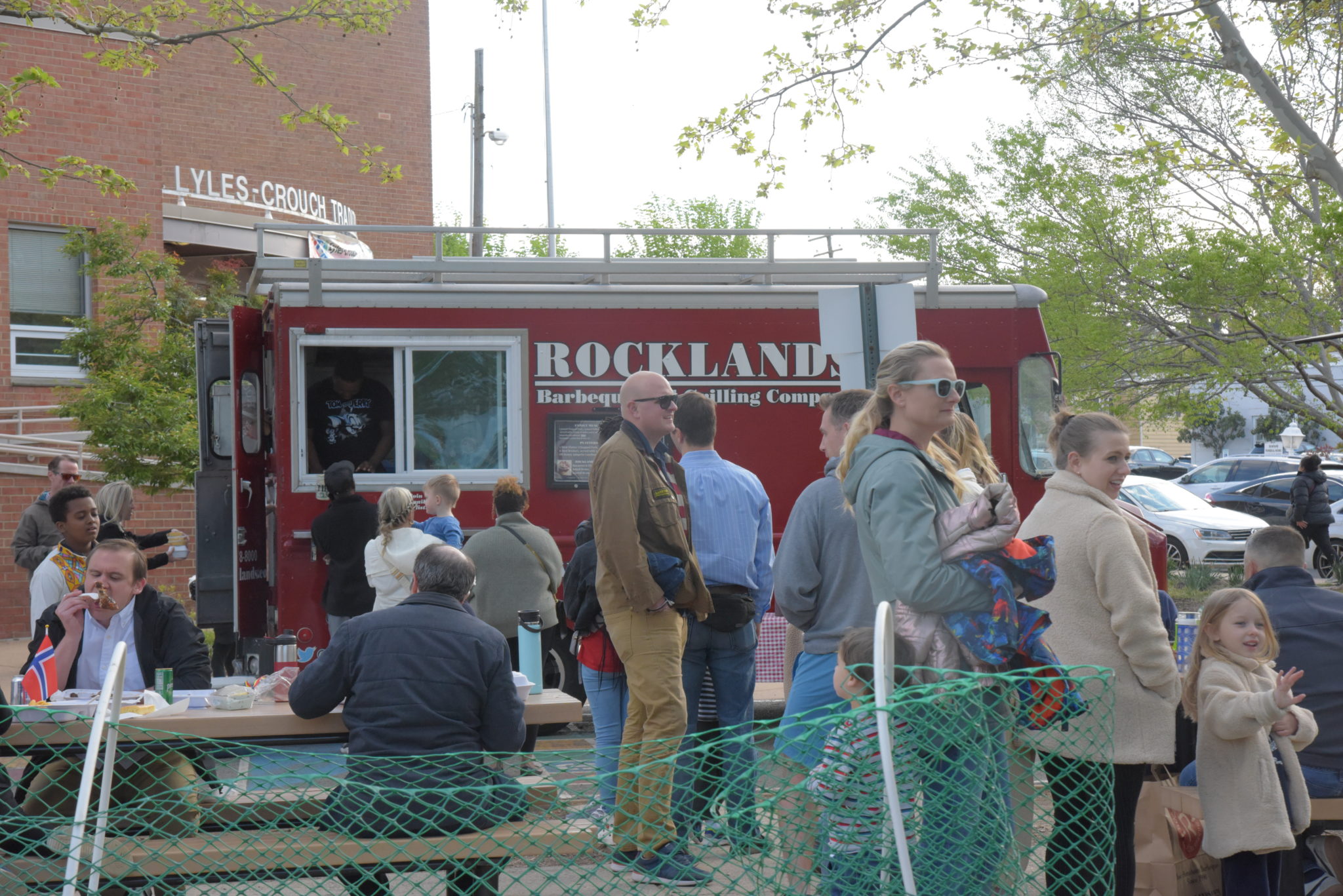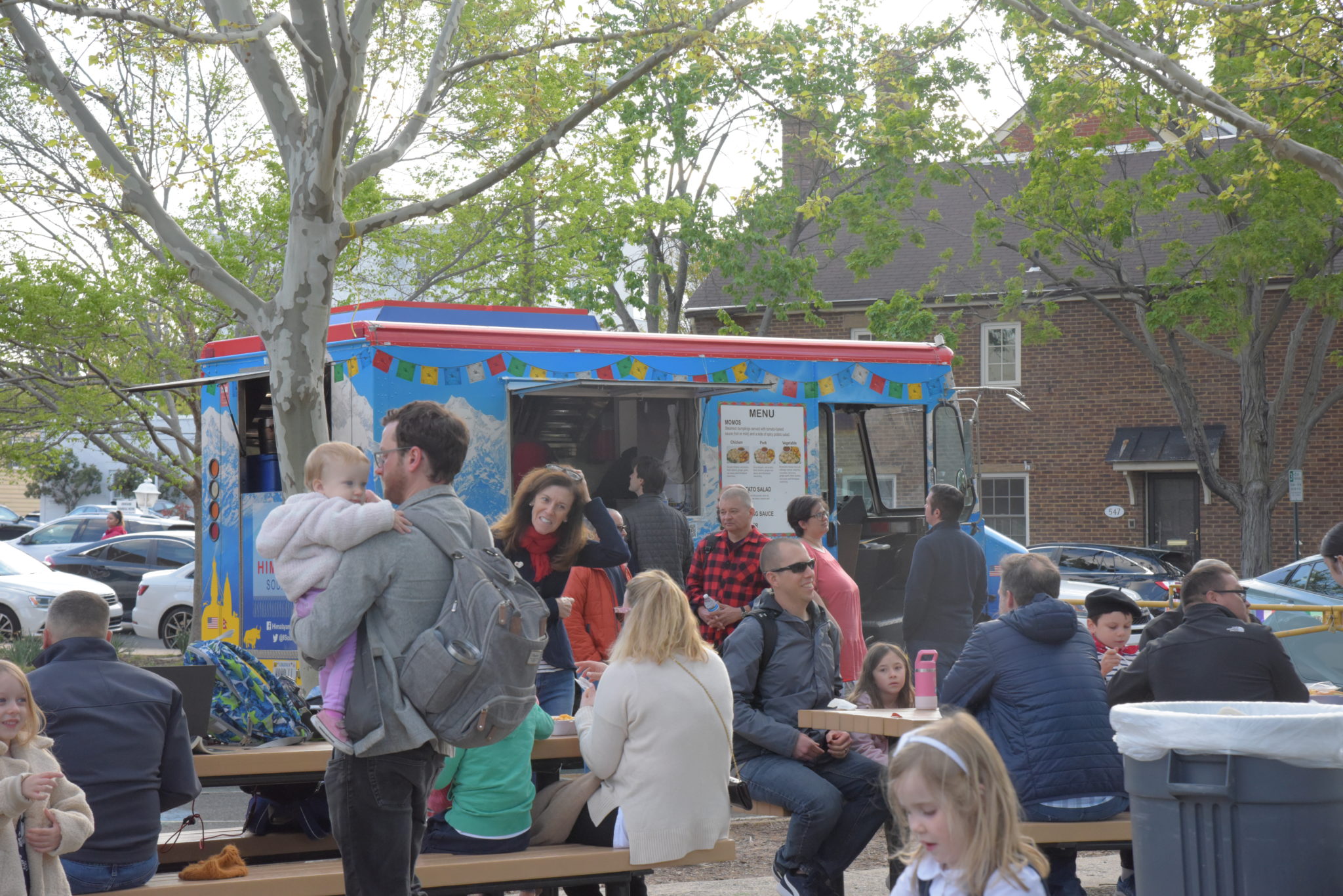 The school coordinated with the City to acquire and construct a stage outdoors; and they added a third food truck to the previous years' particularly popular two, "because we haven't had enough in the past," added Palavecino.
Students and their families lined up outside of Kona Ice, Rocklands Barbeque & Grilling Company, and Himalaya Soul Foods to fuel their energy for the night as they climbed on the playground, scored baskets on the outdoor court, and traveled to so many different countries all in one night.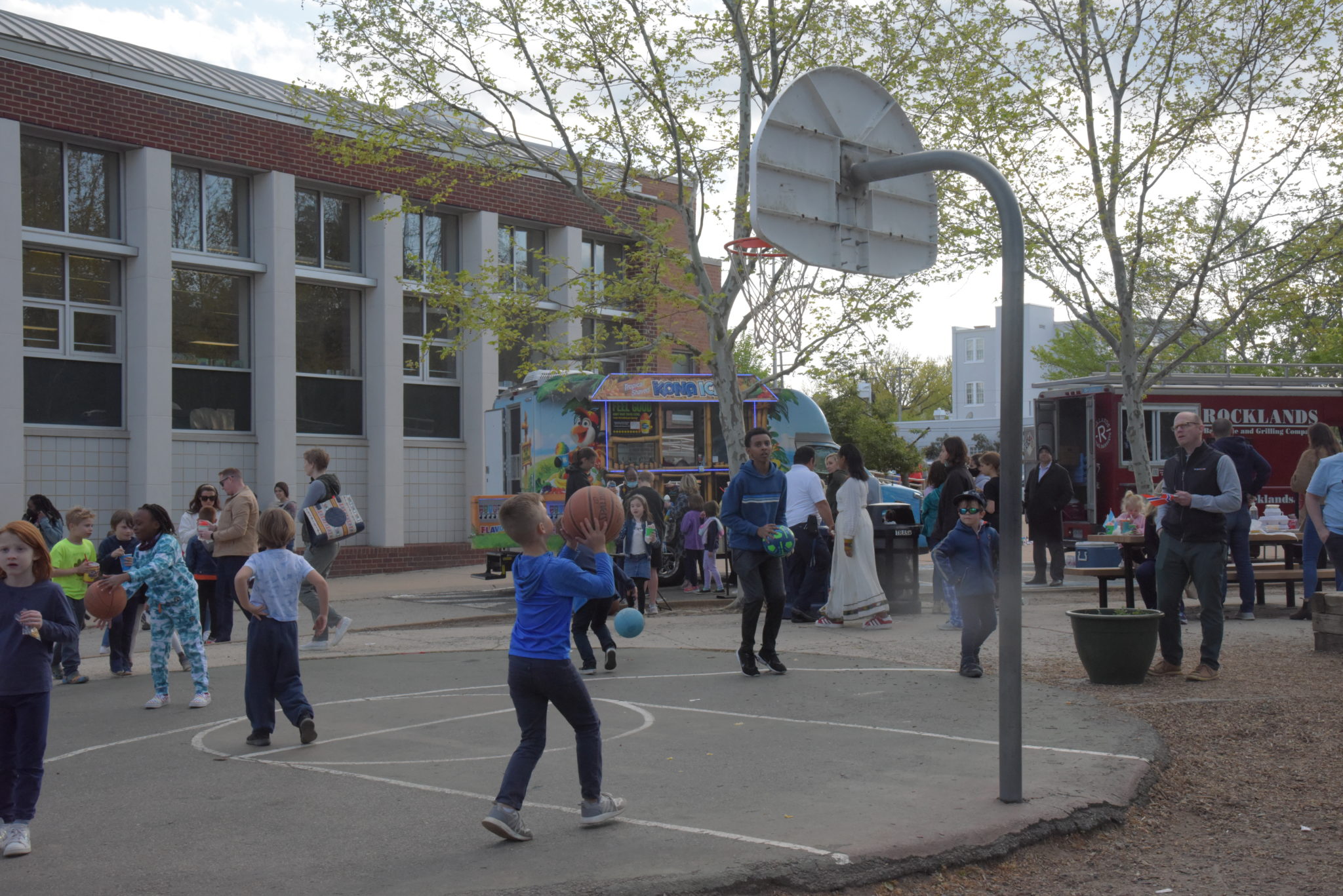 Lyles Crouch Principal Dr. Patricia Zissios stated, "People do not understand the richness of the cultures that make up Lyles Crouch. For so many families this is their heritage, and it is so good for our students to see it."
This International Night saw approximately 40 families representing 40 distinct countries. One family represented two countries: Brazil and Hungary.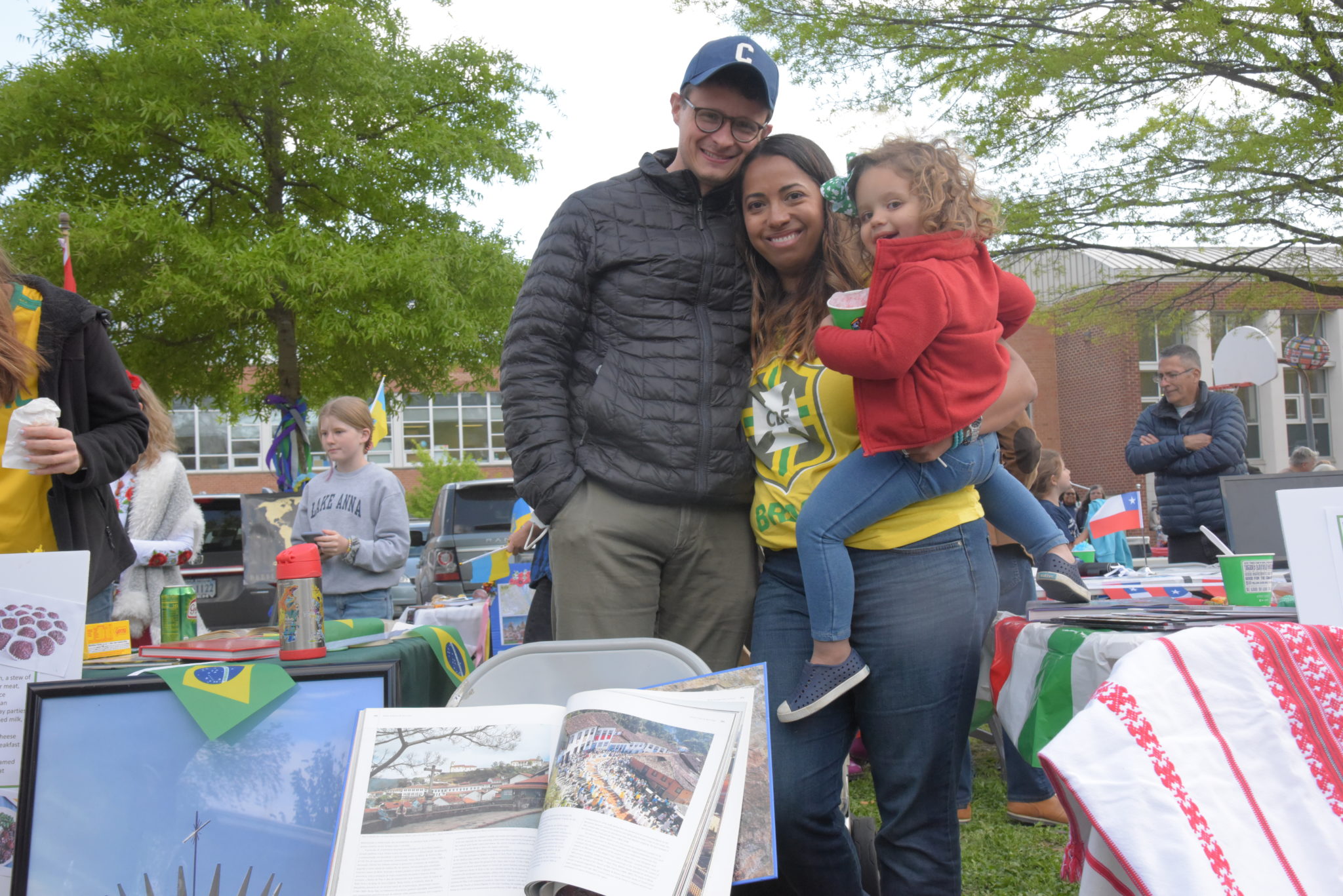 Hosting the Brazilian table, Flavia Rusznak, stated, "We are excited to be here, participating with two tables, Brazilian and Hungarian.  We are excited to actually be a part of it this year."
Flavia and Csaba Rusznak have been parents at the school since joining in the 2019-2020 school year, with their then-first-grader Gabe. Now a third grader, Gabe and his family are finally getting to experience International Night up close and personal.
"I think because we do both have an international background, and our children are aware of that, and it's part of their lives, we thought it would be fun to share that," said Csaba. The couple dedicated time researching fun facts and pulling from their own memories to design their tables.
Csaba explained, "We spent quite a bit of time putting together facts and cool things about our countries that many people might not be aware of. For example, a Hungarian scientist was instrumental in the development of MRNA vaccines, which is applicable to today. And Brazil has the greatest biodiversity of any country in the world."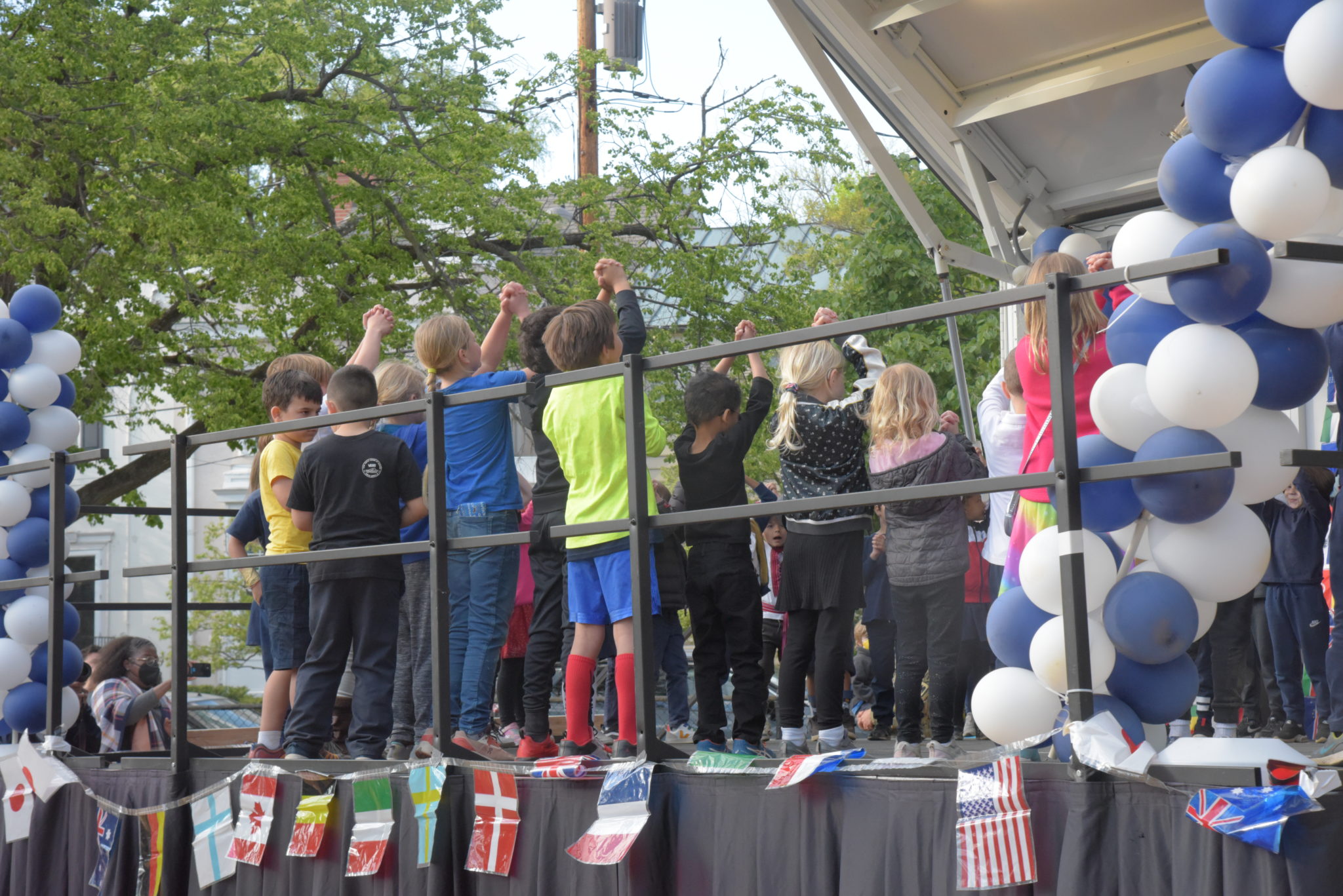 After eating some food and gaining some knowledge, it was time for the students to shine.
On each International Night, the students perform traditional dances from a selection of countries. This year were 8 traditional dances, including an Israeli Agadu dance, performed by kindergarten, first, and second grade, a Macedonian Rada Pere dance, performed by Third, Fourth, and Fifth grade, and an American tap dance performed by two students and tap stars.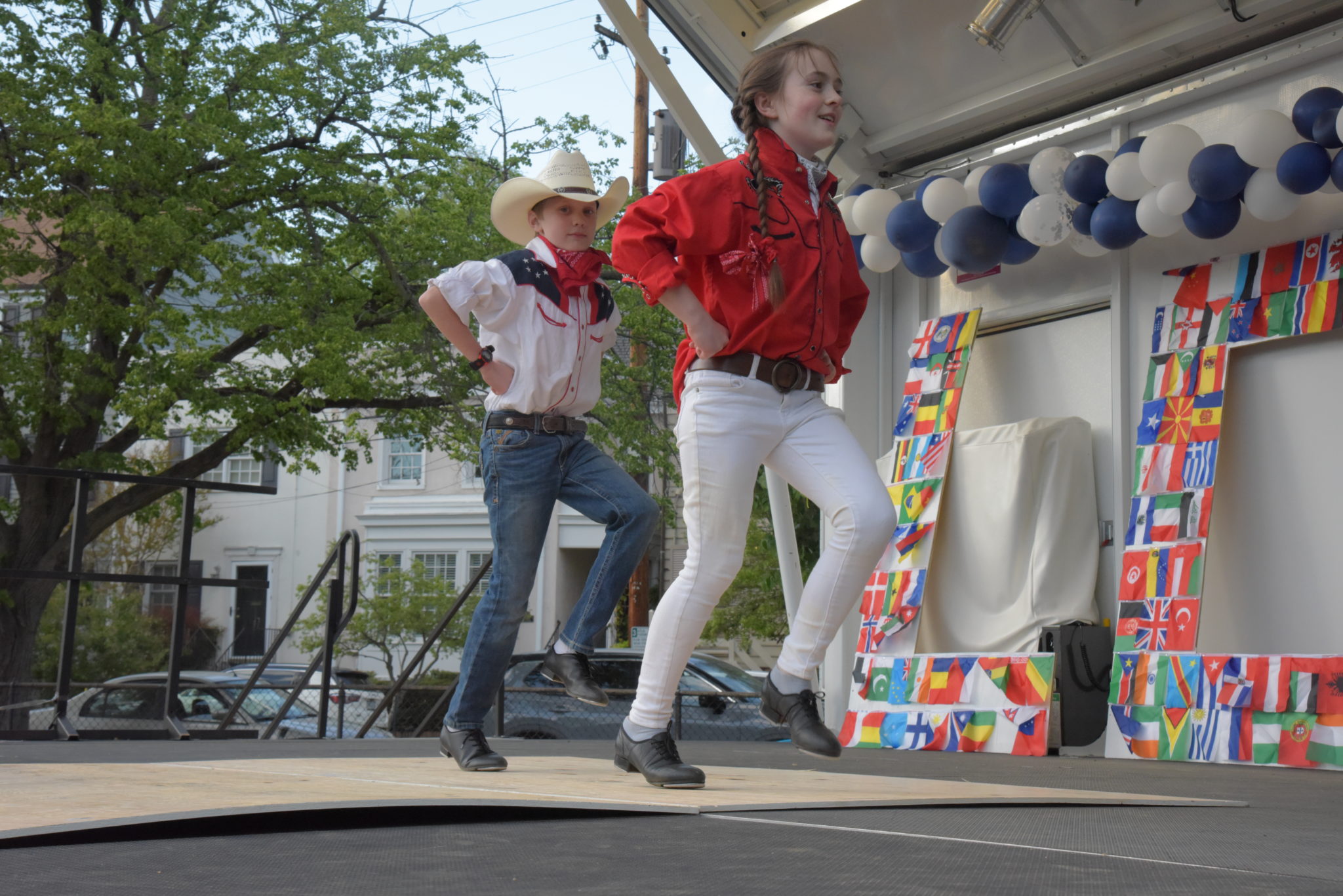 Other demonstrations included an Ethiopian dance, an Indian Mundian to Bach Ke, Yang's Taekwondo Academy, a Hungarian dance, and an Eritrean dance. The students left their hearts and souls on the stage along with their dancing shoes.
As students, parents, and teachers flooded the outdoor field, enveloped by each country's curiosities and culture, it is safe to say the 2022 outdoor International Night was a success. "Now we will probably continue to do it outside in the future," concluded Palavecino.
Related: Annual Lion Fest Returns to Lyles Crouch Traditional Academy
More Photos Below: