Zebra Misc
Former Patrick Henry Student Competes in Tokyo Olympics, Returns to Alexandria to Speak to Students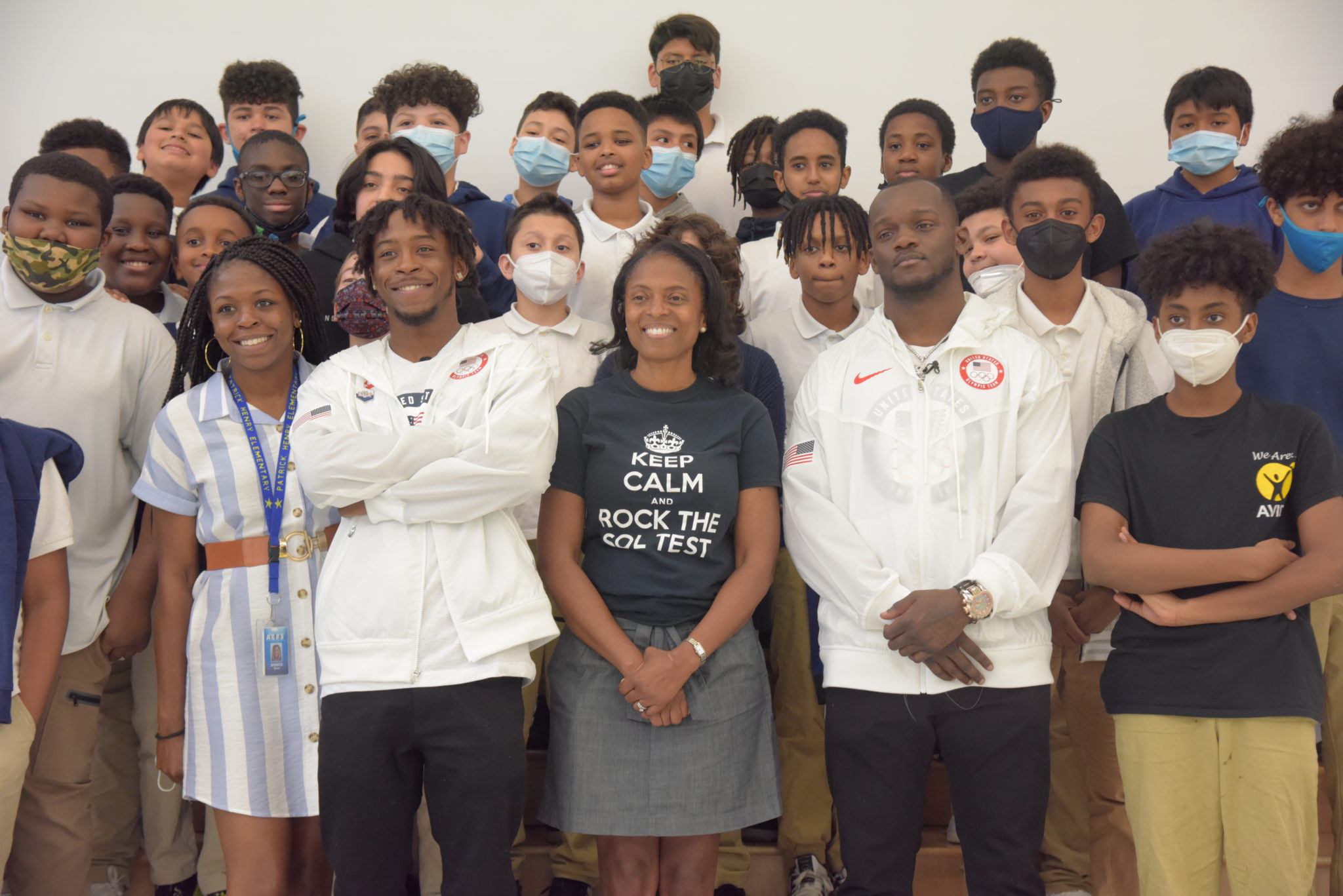 ALEXANDRIA, VA–After a tour of the White House and a visit with President Biden, Olympic Boxers Keyshawn Davis and Troy Isley visited Patrick Henry K-8 School on May 4, 2022. Sixth and seventh grade boys filled the cafeteria with shock and awe and questions and cheers for the two athletes.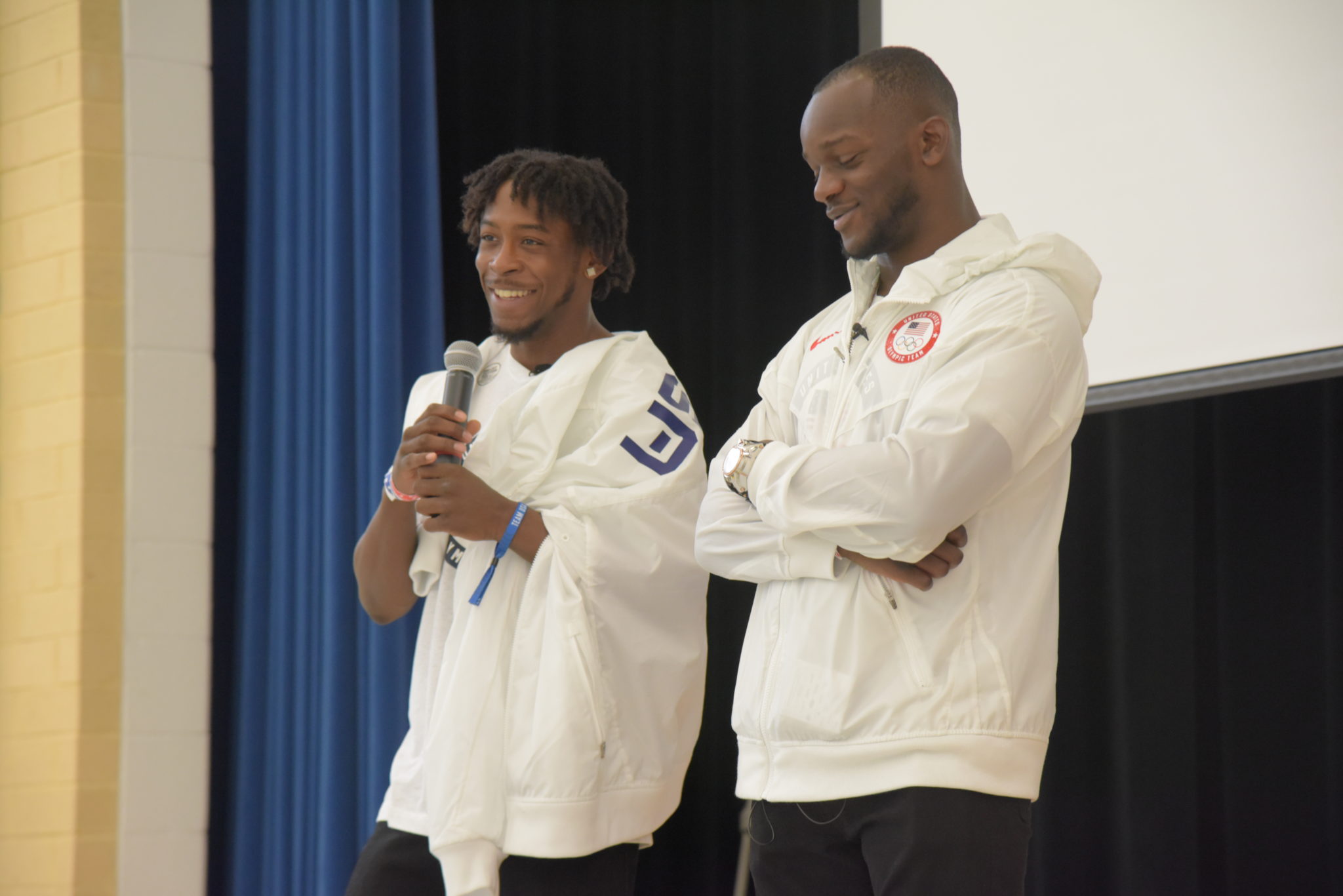 Davis and Isley are both professional boxers for Top Rank Boxing ESPN, and both competed in the 2020 Tokyo Olympics, but their stories are much closer to home for these students. The two boxers are both connected with Alexandria.
Isley grew up in Alexandria and attended the Alexandria City Public School system until his graduation from what was then T.C. Williams in 2017. He even attended Patrick Henry, the very school at which he stood earlier this week.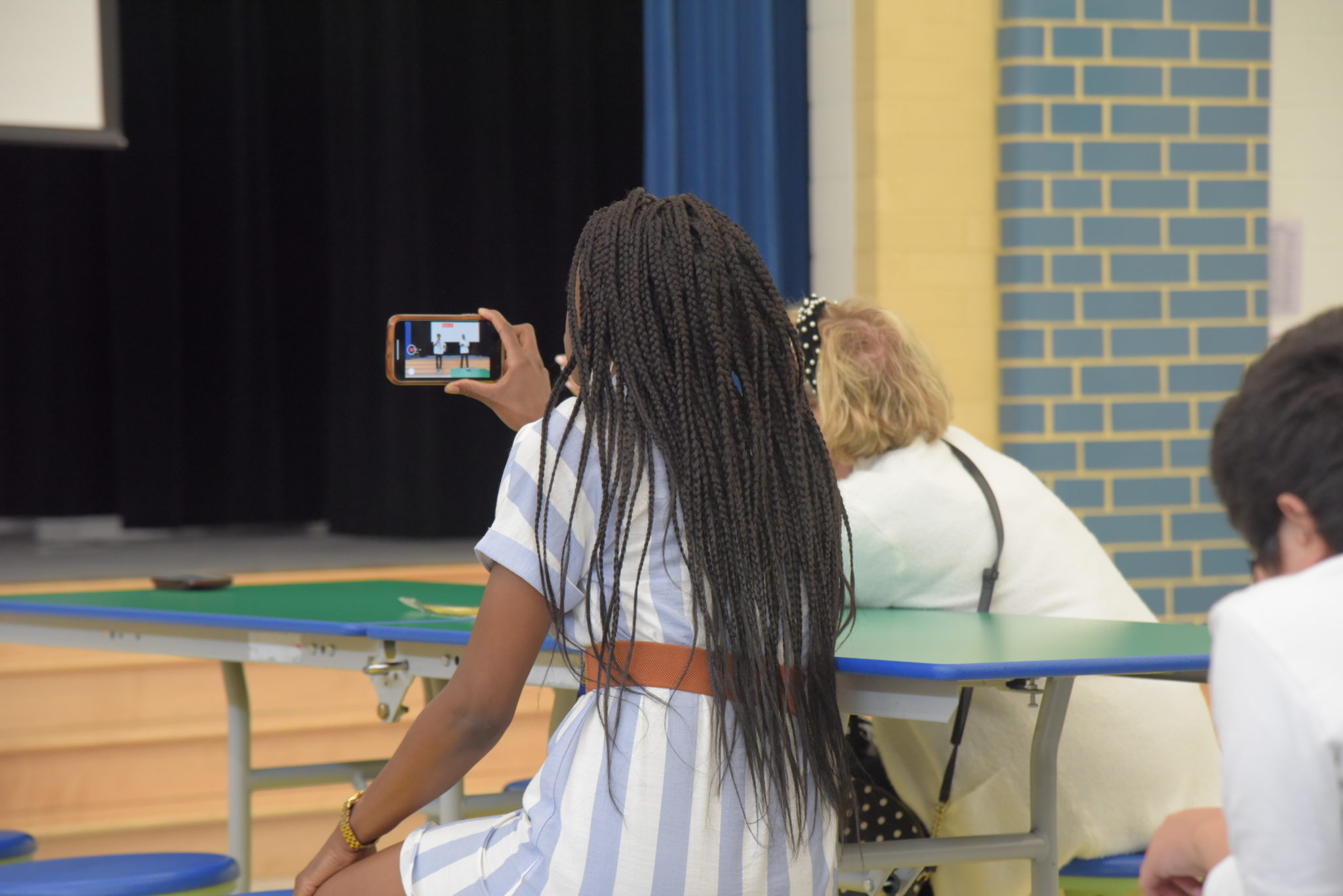 Davis was born in Norfolk, and moved to the area in 2018 to train under an Olympian. His family loved the area so much, some of them stayed here; Davis's sister Shanice Davis now teaches at Patrick Henry.
Davis and Isley returned to their old stomping grounds in hopes of inspiring children who are just like they used to be.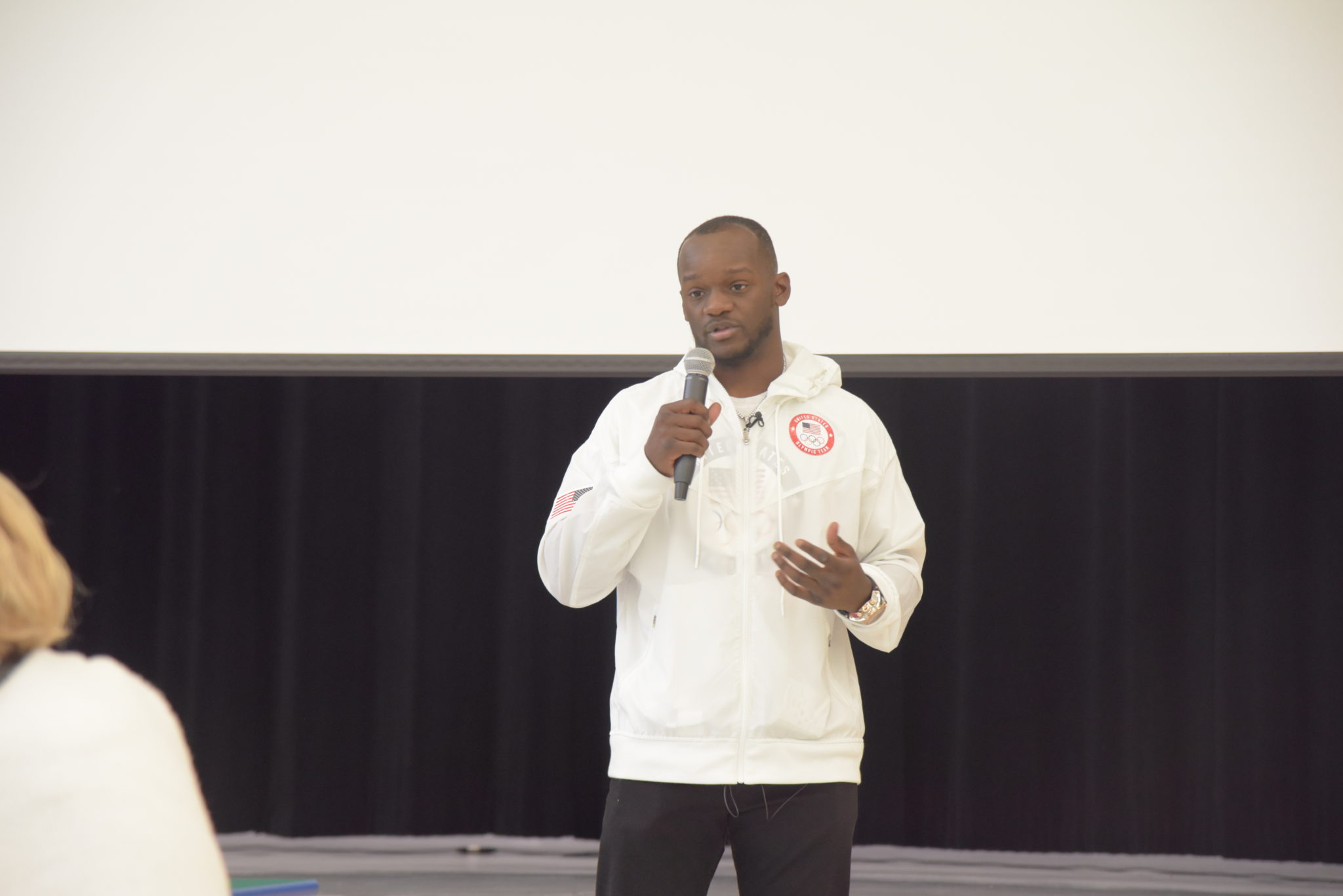 "It feels good to come back here and see these kids," says Isley, "because growing up we didn't have a lot of people that we could look up to who have done what we did. I always wanted to be that person, and looking back now, 10 years later, it is crazy, but it shows that it is possible, that dreams can come true."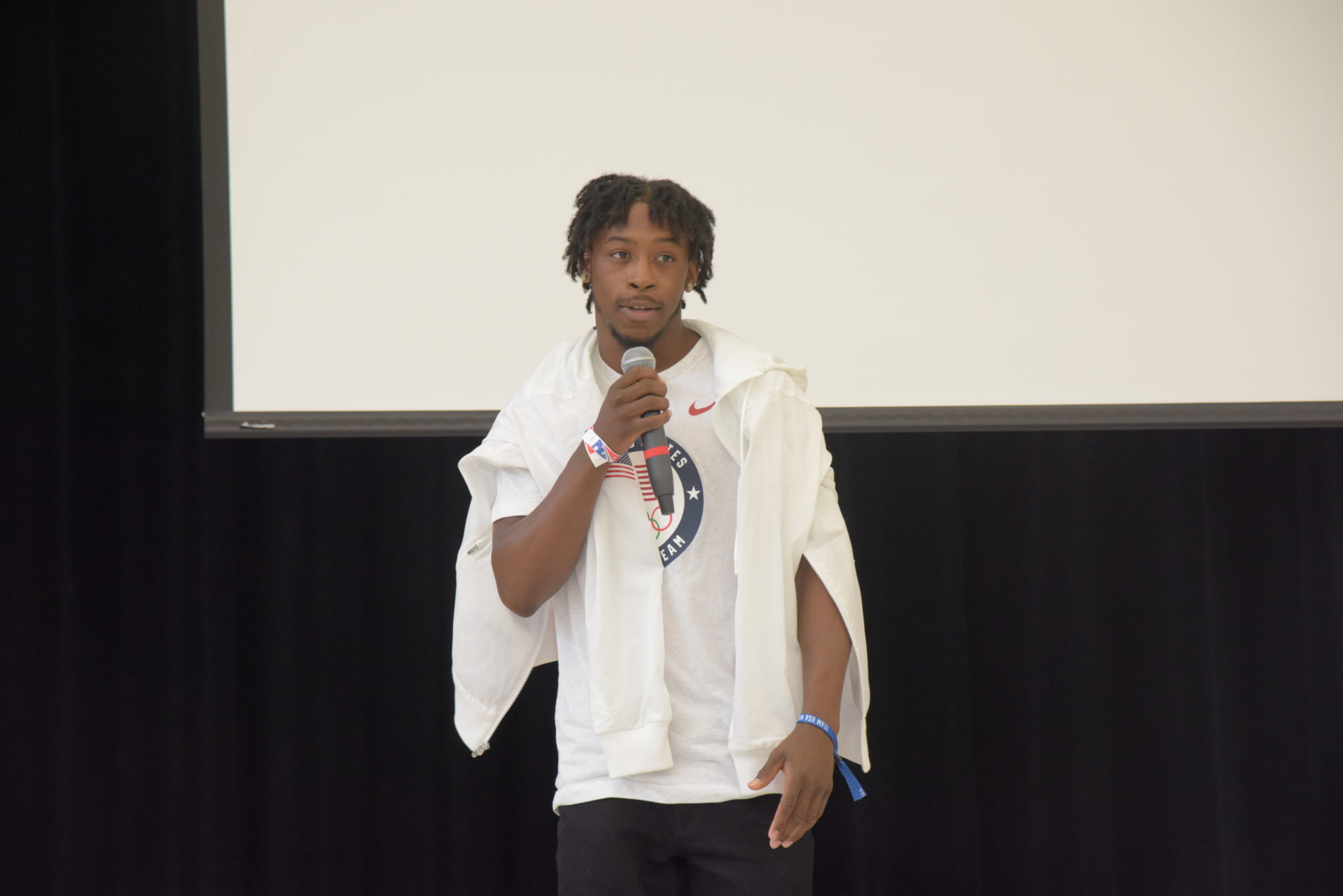 Davis adds, "It really makes me happy, it doesn't make me feel superior or special. These students look at me a certain way, and I want to show them something good and tell them something better. So it really makes me happy to do stuff like this."
The pair grew up boxing for local clubs. In their teens, they joined the national team and began travelling around the world winning fights, from Germany, to Kazakhstan, and most recently, Tokyo.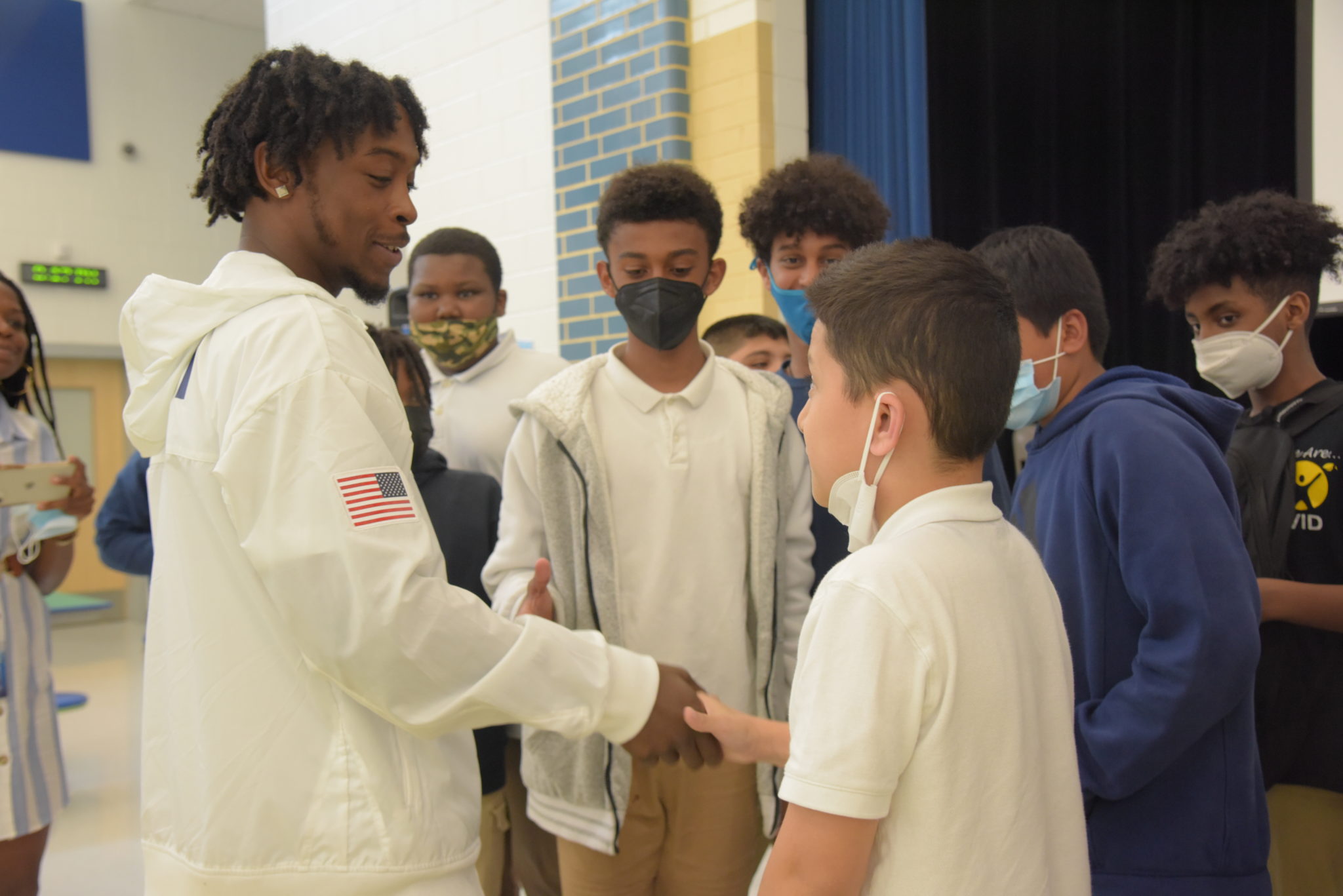 Isley recounts his time there, "The Tokyo Olympics. That experience was great. We couldn't watch other people due to Covid, but the food was great, the people were so nice and always smiling. They treated us really well."
In fact, Davis, Isley, and their teammate Ragan were the first professional boxers to represent team USA in an Olympic Boxing Event. (Typically, athletes are amateurs and then turn pro after their Olympic stint.) Davis brought home a silver medal in the lightweight class.
"I always wanted to go to the Olympics," states Davis. "I always wanted to be the best at what I do, so ever since I started boxing I always wanted to go. Tokyo was really a dream come true. I remember the first day I was there, Troy and I couldn't believe it. To be in the Olympic Village felt crazy, like a dream come true."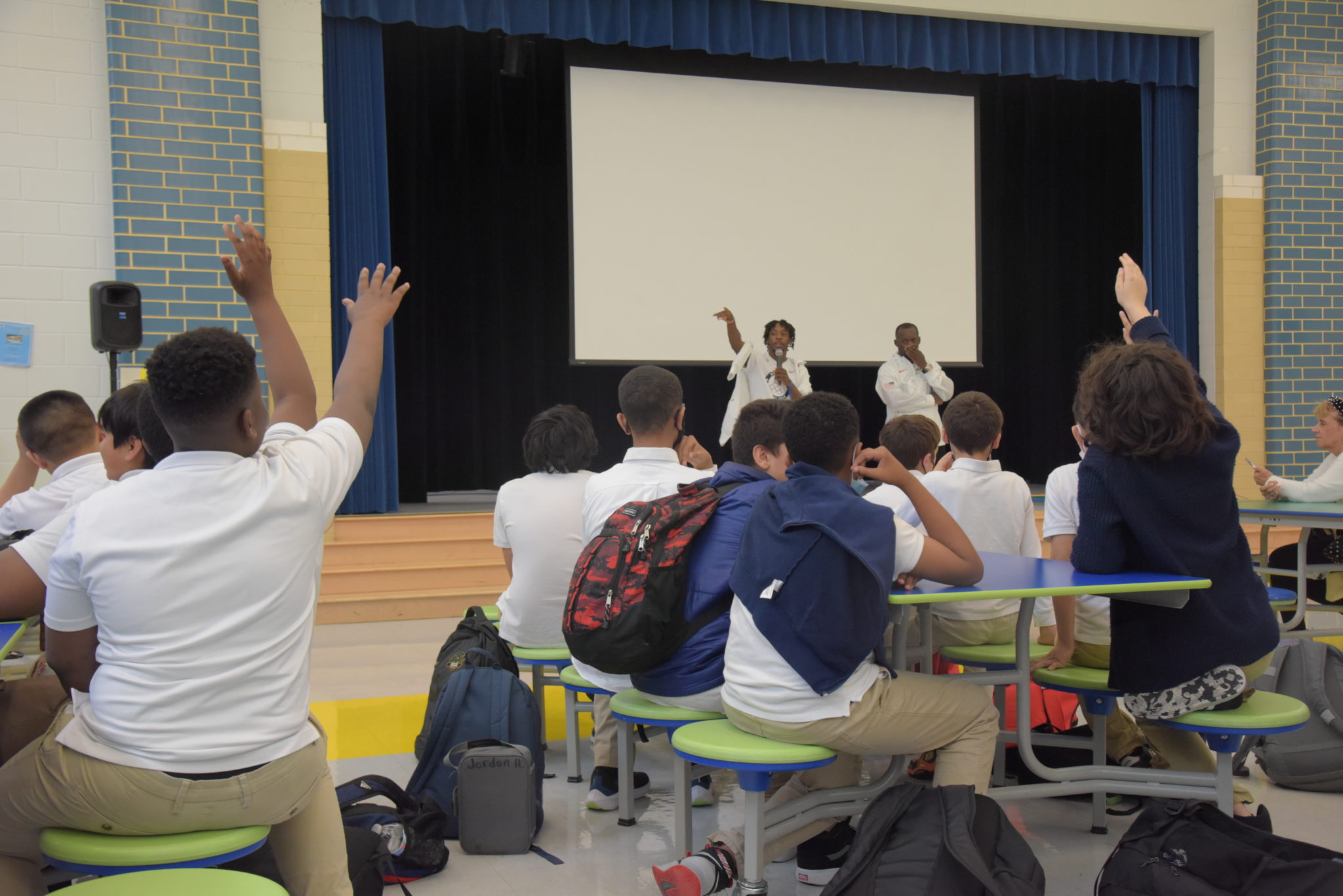 Davis and Isley relayed their stories of childhood, trial, and triumph to the students of Patrick Henry. They used to be these students after all. Following their speeches, the students bombarded them with questions.
"Do you know Tyson Fury?"
"What inspired you to start boxing?"
"What motivates you to keep boxing?"
"Would you win in a fight against Logan Paul?"
To which the athletes answered graciously, patiently, and enthusiastically. The students were swimming in their curiosity, amusement, and adoration for these two men who seemed like such celebrities, yet at the same time seemed so familiar. Some of these students will go on to become these men after all.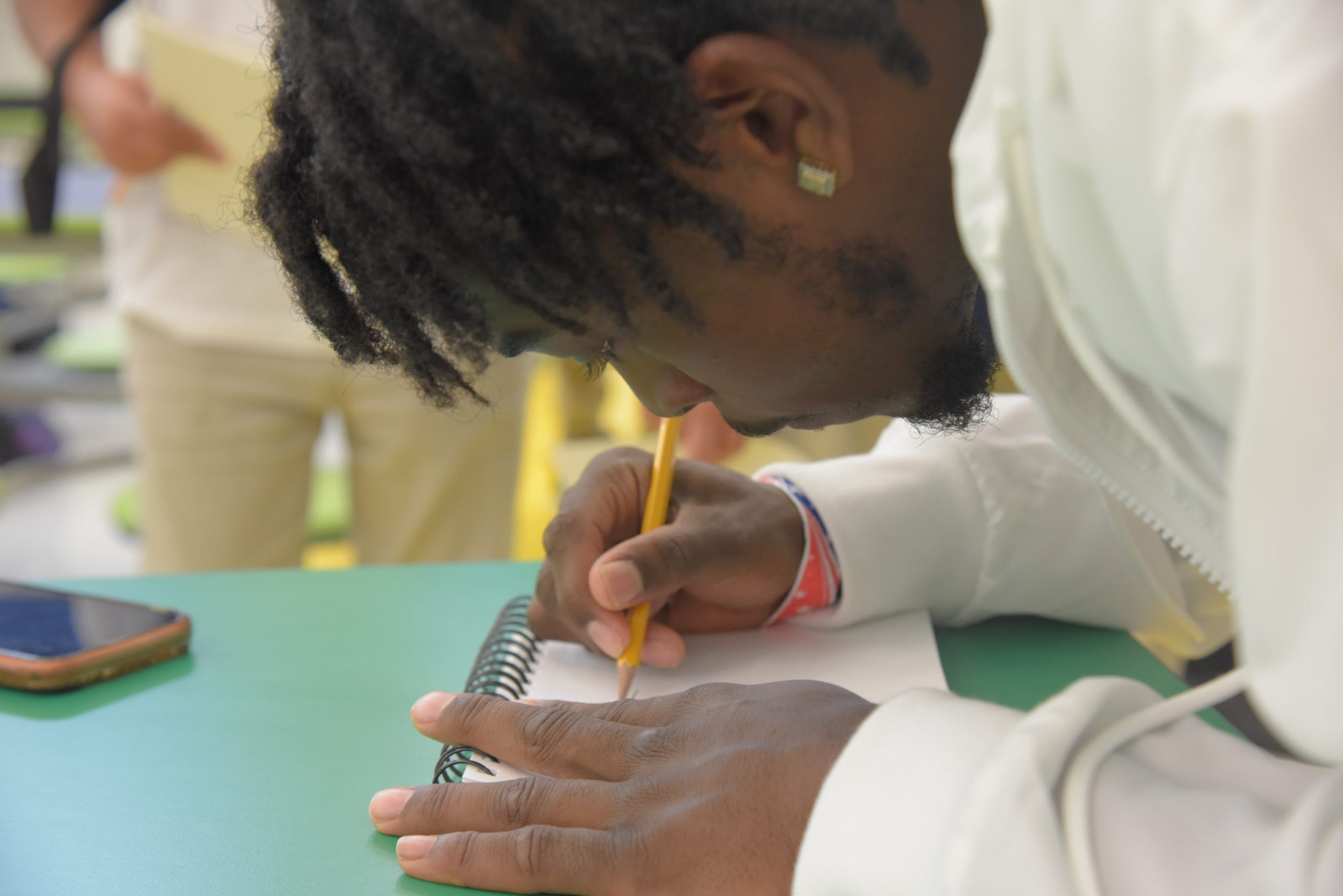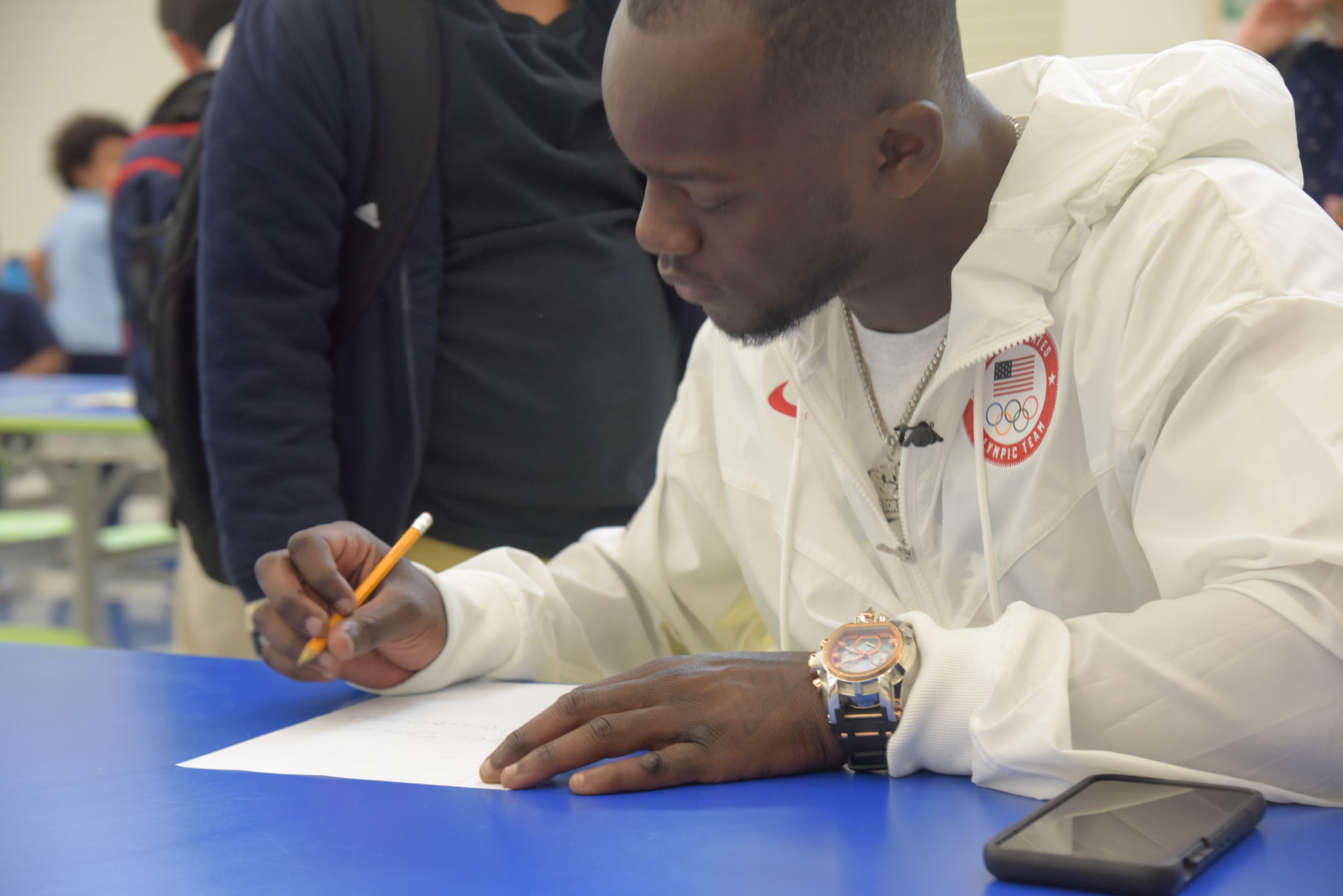 Davis and Isley left the students with selfies, autographs, and a few words of wisdom. Stay focused, Stay in School, Stay Motivated, and Be Smart, in whatever it is you do in life. At the risk of sounding cliché, dreams can come true if you do.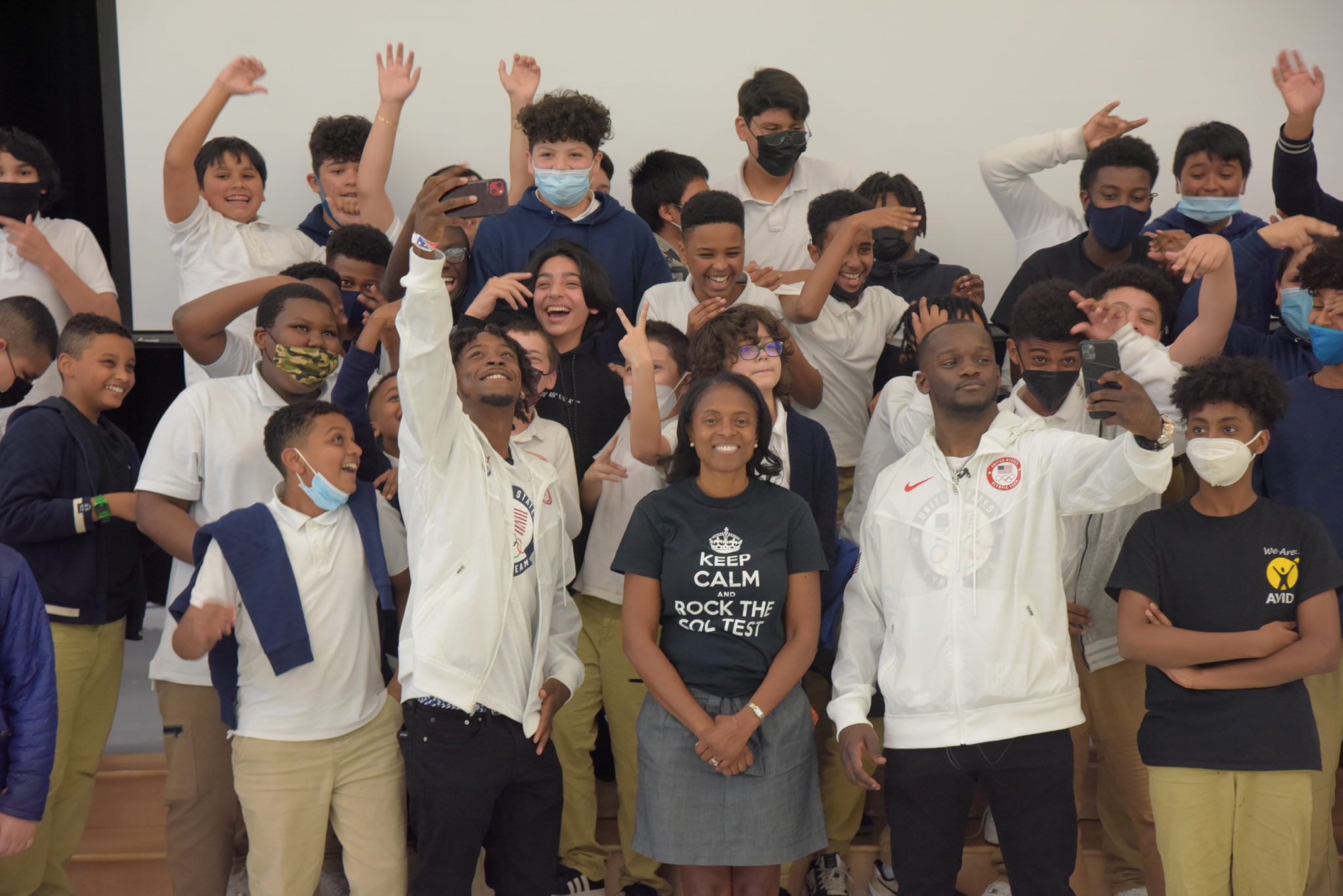 Related: ACPS Gives 1,000 Free Books to Patrick Henry Students