Music
Alexandria Native Keira Moran Releasing New Single 'INVINCIBLE' May 13
The song, written during the pandemic, is about community and resilience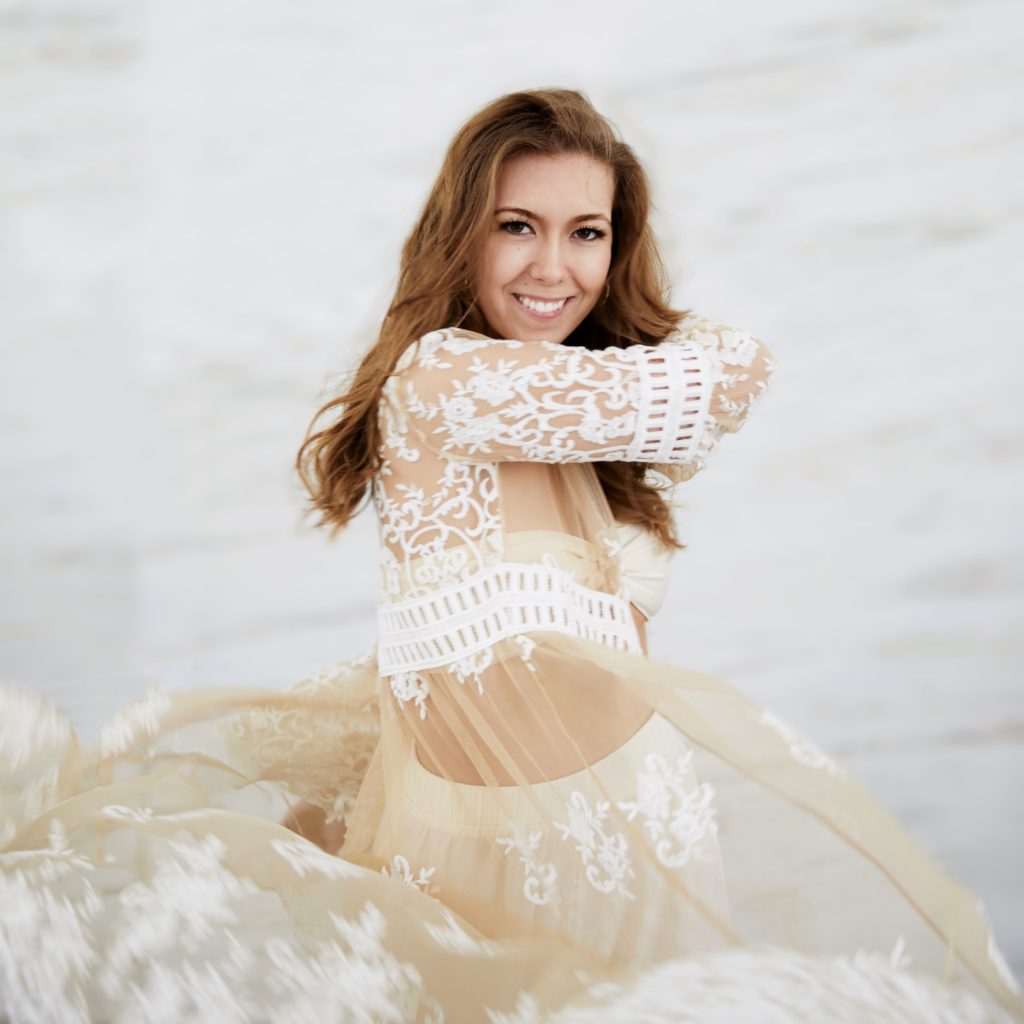 ALEXANDRIA, VA – Keira Moran is an Alexandrian born and raised, a graduate of T.C. Williams High School. Her new single "INVINCIBLE" is due May 13 on all platforms. But she began as a singer/songwriter at her third grade piano concert in a Music & Arts store (formerly in Bailey's Crossroads). There, she debuted her first compositions  "Halloween" and "Chicken Burrito." Even though they received rave reviews from Moran's parents and grandparents, she is happy to report her songwriting career has only improved with time.
"Alexandria is where I got my start, and I am forever grateful to the city for standing with me when I need
support," she said.
Determined to Succeed
In 2011 Moran knocked on doors and asked local businesses to hang up fliers for one of her first songs, "When I'm With You." She entered it into an international songwriting contest where songs competed for the most votes and the entries with the lowest number of votes were eliminated each day.
She discovered the contest when it was already halfway over, so she looked to her community for the extra support to climb the ranks with the top vote-getters. In the final hours of the contest, Moran's song pulled ahead and won the grand prize: a trip to the Kauai Music Festival to perform and meet with industry professionals, including some of the biggest songwriters in the world.
"I don't know where I would be if I didn't have the support of my community that got me that first great opportunity," she admitted. "The Kauai Music Festival is where I met the producers for my first album and made connections with amazing songwriters that I am still friends with today."
The talented musician was subsequently voted "Favorite Part of First Night Alexandria" and was awarded the 2012 Miss Nova Music Award.
A Sought After Talent
In August 2012 Moran wrote the score for the short film "American Financial" which won multiple industry awards. She was a finalist in the 2013 "GrammyU Amplifier Center Stage Contest," and she has won the Gannett/WUSA9 "18 in America" Songwriting Contest.
In 2019 Moran decided to start fresh, straying from her indie rock roots to release some electropop singles. She released "All the Right Things" in March 2019: a collaboration with Grammy-nominated engineer Tito JustMusic (known for Ariana Grande's "Dangerous Woman") and Grammy-winning engineer Mike Bozzi (who worked with Childish Gambino's "This Is America"). Her song "Give It a Try" was mastered by Reuben Cohen, whose credits include "Happy" by Pharrell Williams.
Creativity in Lockdown
During the pandemic, the eclectic songwriter turned her focus to writing for synchronization. For her efforts, she was awarded song placements in the independent film "Another Girl," the upcoming Amazon Prime series "The One That Got Away," and the upcoming film "Do Not Disturb." In addition, she sings the theme song for the Netflix show "Action Pack."
An Inspiration to Listeners
After her behind-the-scenes successes of the past year, Moran is back in the spotlight with "INVINCIBLE." This upbeat pop track will lift up anyone in need of inspiration. In the first verse, she sings:
Standing alone you only got one voice/
Only got one heart one mind to make a choice/
But what if we unite and join our hands/
Well get up we can make a difference when we stand/
As mentioned above, "INVINCIBLE" will be available for streaming/download May 13 on all platforms. On June 1 the "Wondergirl" Scholarship, which Moran founded, will be presented to an accomplished college-bound student at the Scholarship Fund of Alexandria Award Ceremony.
Want to keep up with Moran? Do the following:
1) Follow "Keira Moran" on Spotify (or your music platform of choice)
2) Save her the single "Invincible" and add it to your playlists
3) Share it with your friends and tag Keira ("Keira Moran Music" on Facebook or
@keira.moran.music on Instagram)
Moran wishes to thank every Alexandrian who has already saved, shared, and followed her journey.
"Spotify gives artists lots of data about your audience so I can see exactly how many people in each city are
listening," she said. "Let's get all 160,000 Alexandrians on the map!"