Fun Stuff
Portside in Old Town Summer Festival Coming To Alexandria June 17 and 18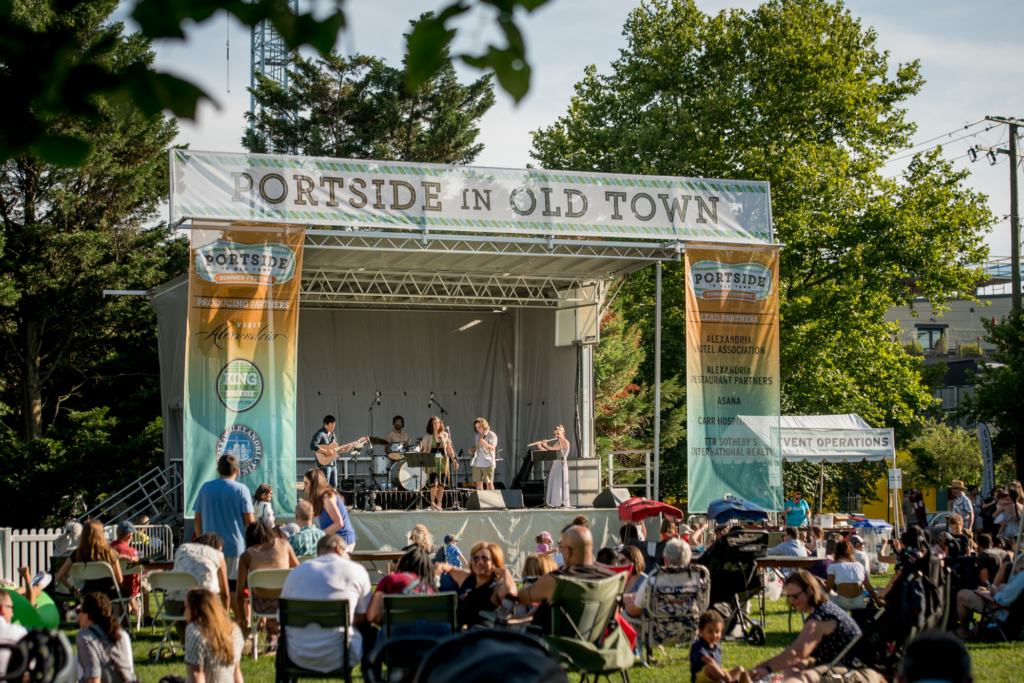 ALEXANDRIA, VA – This morning (May 18) Visit Alexandria announced in a press release that the Portside in Old Town Summer Festival will take place Friday, June 17 and Saturday, June 18. Yes, that's two days instead of one. The free event will feature live music, craft beer from Port City Brewing Co., and fun for the entire family. Several Alexandria restaurants will be on hand selling food: Borinquen Lunch Box, Chalkboard Wings & BBQ, Dolci Gelati, and The Italian Place.
Great jazz is scheduled to kick off the festival. Portside has merged with the 44th Annual Alexandria Jazz Fest to present Cubano Groove, VERONNEAU and the Eric Byrd Trio. Alexandria poets will read during interludes. Hear the words of Alexandria's poet laureate Zeina Azzam and former laureate KaNikki Jakarta.
Opening night is from 6-9 p.m.
The following day, check out a variety of music from 1-9 p.m. The lineup of artists features Eli Lev (folk rock), La Unica (Irish Latin rock); ilyAIMY (folk rock), Rob Curto's Forró for All (Brazilian forró); Ras Band (Ethiopian reggae, jazz and funk) and Pablo Antonio y La Firma (salsa, merengue and bachata).
The emcees are Vaughn and Robyn Ambrose, founders of the Yellow Door Concert Series.
On Saturday afternoon from 1-5 p.m., kids can enjoy hands-on art. The city's office of the Arts invites all to participate in a screen-printing activity, created by Patrick Sargeant, and inspired by the "I Love You" art installation at Waterfront Park. Also enjoy activities from The Art League, the Torpedo Factory art Center, and UpCycle Creative Reuse Center.
Intertribal creatives will offer Native American jewelry. Create frienship bracelets with Safe Space NOVA, and so much more.
The Office of Historic Alexandria will have archaeologists on-site discussing four recently excavated ships. See various artifacts from the dig.
Don't miss the fun at Waterfront Park, 1A Prince St. For more information, visit portsidefestival.com.