Community News
PHOTOS: Moving Memorial Day Ceremony in Alexandria Honors Fallen Soldiers
Medal of Honor Recipient Captain Humbert Roque "Rocky" Versace, USMA 1959, Honored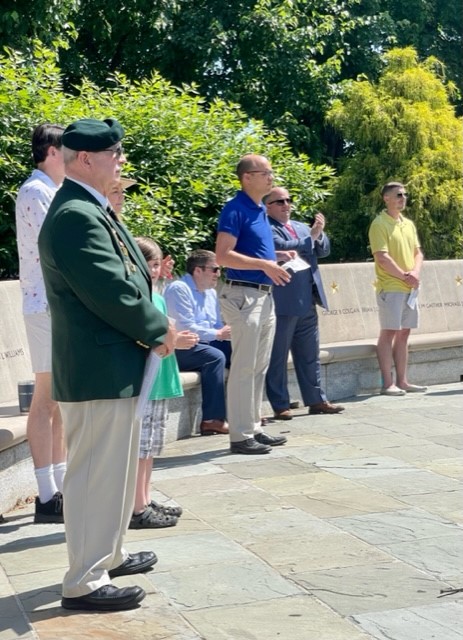 ALEXANDRIA, VA – Nearly 100 Alexandrians and local dignitaries participated in a Memorial Day ceremony at Captain Rocky Versace Plaza and Vietnam Veterans Memorial at the Mount Vernon Recreation Center. The moving ceremony event was hosted by the City of Alexandria's Recreation, Parks and Cultural Activities Department and the "Friends of Rocky Versace," a veterans' organization.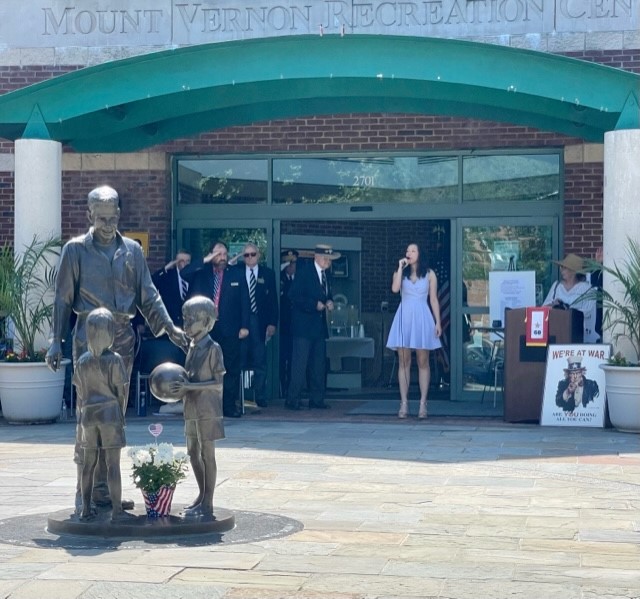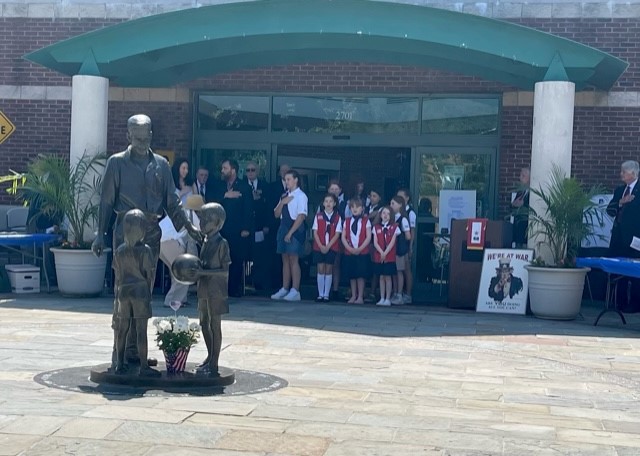 The event honored Captain Humbert Roque "Rocky" Versace, USMA 1959, posthumous Medal of Honor Recipient, POW/MIA and Ranger Hall of Fame Inductee, and the 67 other Alexandrians who were KIA/MIA during the Vietnam War, as well as all the nation's Fallen Military Heroes.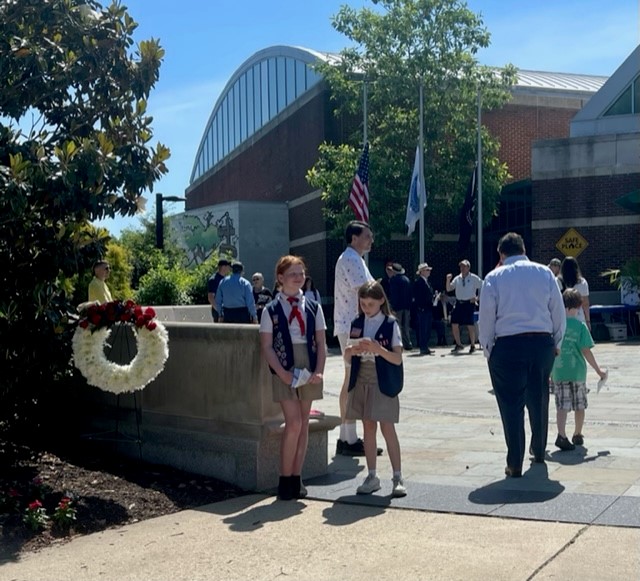 Ms. Caroline Weinroth, a former Miss Northern Virginia, opened the program with a solo performance of The Star-Spangled Banner.
Following the Pledge of Allegiance, led by St. Rita's American Heritage Girls Troop 1381, Rev. Christopher Christensen, the pastor of the St. Rita Catholic Church, gave the invocation.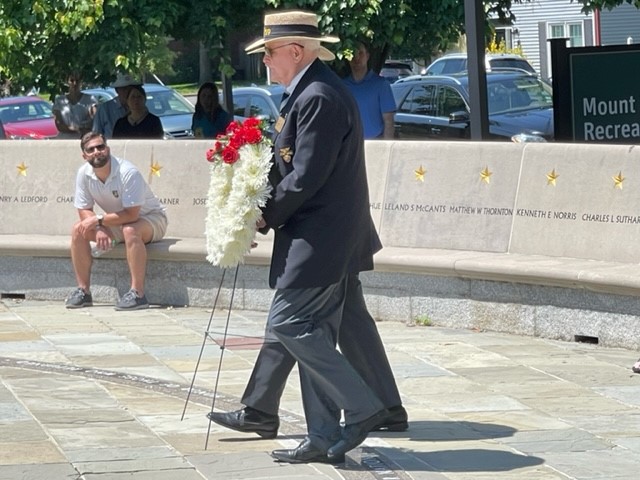 Several veterans recited the names of all of Alexandria's Vietnam War Fallen Heroes during the ceremony. A special tribute to Captain Versace was read from the memoir Five Years to Freedom, written by Maj. James N. Rowe, a fellow POW. 
USMA 1959 classmates of Captain Versace laid a memorial wreath at the Versace sculpture in the plaza center.
Following the formal ceremony, Vietnam Era lapel pins were presented to qualified U.S. Military Veterans who had honorable active-duty service between Nov. 1, 1955, and May 15, 1975.
Additional information is available at the following links:
Alexandria Recreation, Parks and Cultural Activities Rocky Versace Plaza:
https://www.alexandriava.gov/rpca/project/captain-rocky-versace-plaza-vietnam-veterans-memorial
DOD individual POW/MIA search status:
https://www.dpaa.mil/Our-Missing/Vietnam-War/Vietnam-War-POW-MIA-List/
Vietnam Ware Fallen Hero Remembrance Websites:
http://www.vvmf.org/Wall-of-Faces
TRENDING IN ALEXANDRIA: Alexandria Celebrating Juneteenth With Numerous Events and Activities