Mount Vernon
Messiah Lutheran's Legacy Lives On Through Key Donations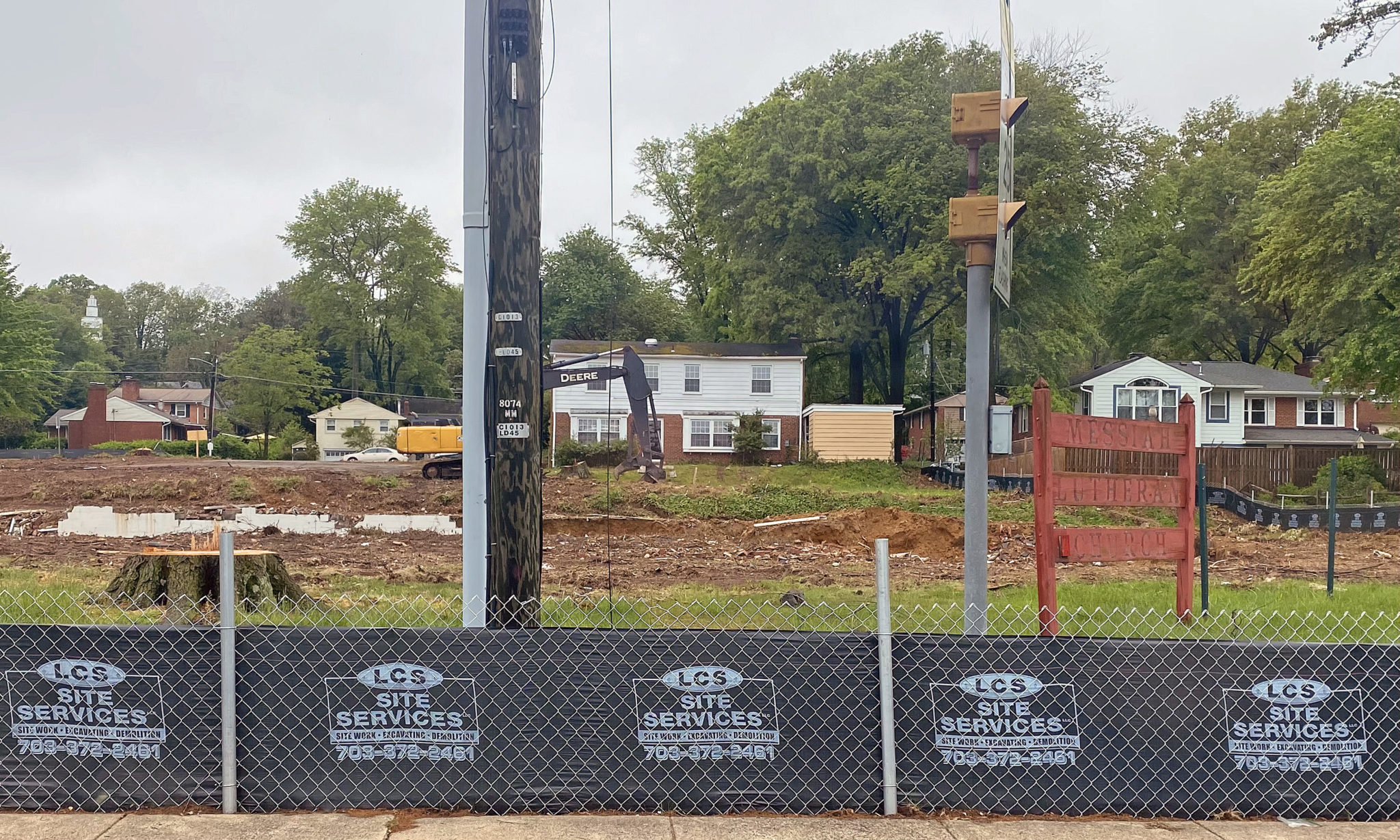 Alexandria, VA – All that physically remains of Messiah Lutheran Church on the corner of Beacon Hill and Fort Hunt Roads is a faded wooden sign. It is now a construction site for new homes. But the legacy that Messiah Lutheran left to the Mount Vernon community, and as far afield as Africa, is huge.
The over $2 million the church received from the sale of its land was donated, no strings attached, to several of its favorite local nonprofits, and its pews and stained glass windows (and more) now beautify a new church in Liberia, Africa.
Messiah Lutheran, once the site of popular Blessing of the Animals events and its usual ministry, closed its doors after 65 years on May 23, 2021, as its congregation dwindled from a one-time high of 1,000 members.
The church took action to ensure its legacy will endure in the hearts and minds of the community by donating everything to area nonprofits that it had supported for many years. The recipients were both shocked and delighted.
Without fanfare, Messiah gave $500K to United Community and another $500K to New Hope Housing. Another $500K went to its former neighbor, Nativity Lutheran Church. The remaining half million was split between Lutheran World Relief and the Washington DC Synod.
To ensure that Messiah Lutheran's beautiful stained glass windows would continue to inspire worshippers, the church donated them, with the altar and pews, to a church in Liberia that was starting up from scratch.
ICYMI: Scholarship Fund of Alexandria's Gala Raises $500K To Help Students Fulfill College Dream