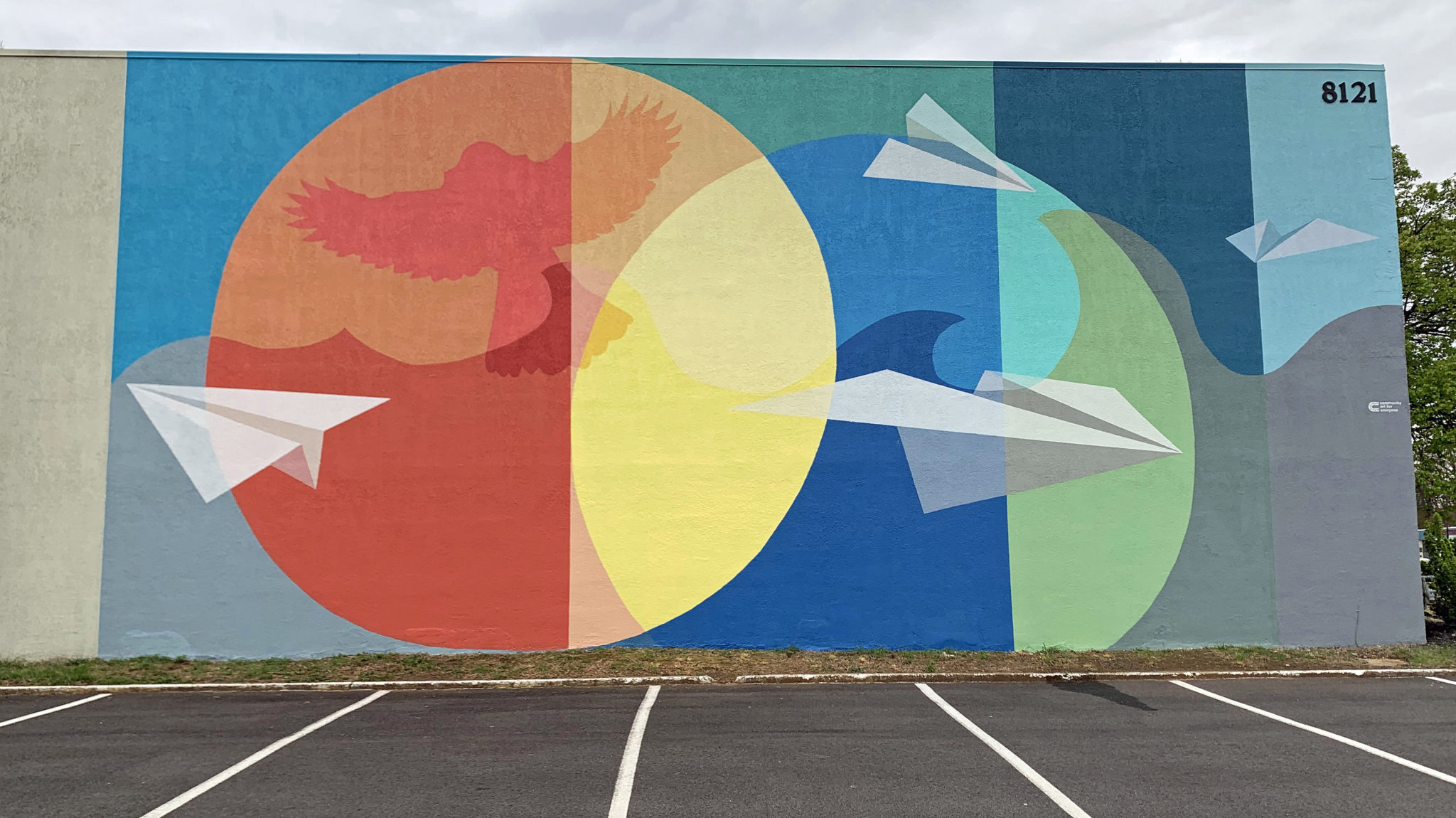 Alexandria, VA – "In the next 5-10 years, the corridor will look and feel very different than it does now," says Evan Kaufman, Executive Director of the Southeast Fairfax Development Corporation. One way it is starting to is by adding art and fun to Route 1.
Pictured here is the first of three murals planned for the area. This one, located at 8121 Richmond Highway, resulted from a partnership between SFDC and the nonprofit Community Art for Everyone with a grant from ArtsFairfax.
The paper airplanes in the mural represent that the building was once an airplane parts store serving two airports at Beacon Hill and Hyla Valley. The wildlife reflects creatures found along the Potomac River.
"The SFDC is excited to help bring 'Cool to the Corridor.' We are working to bring many public art projects and events/festivals that will enhance the quality of life and sense of place for those who live and work here," says Kaufman.