Old Town North
Compost Station Coming to Old Town North Sunday Farmers Market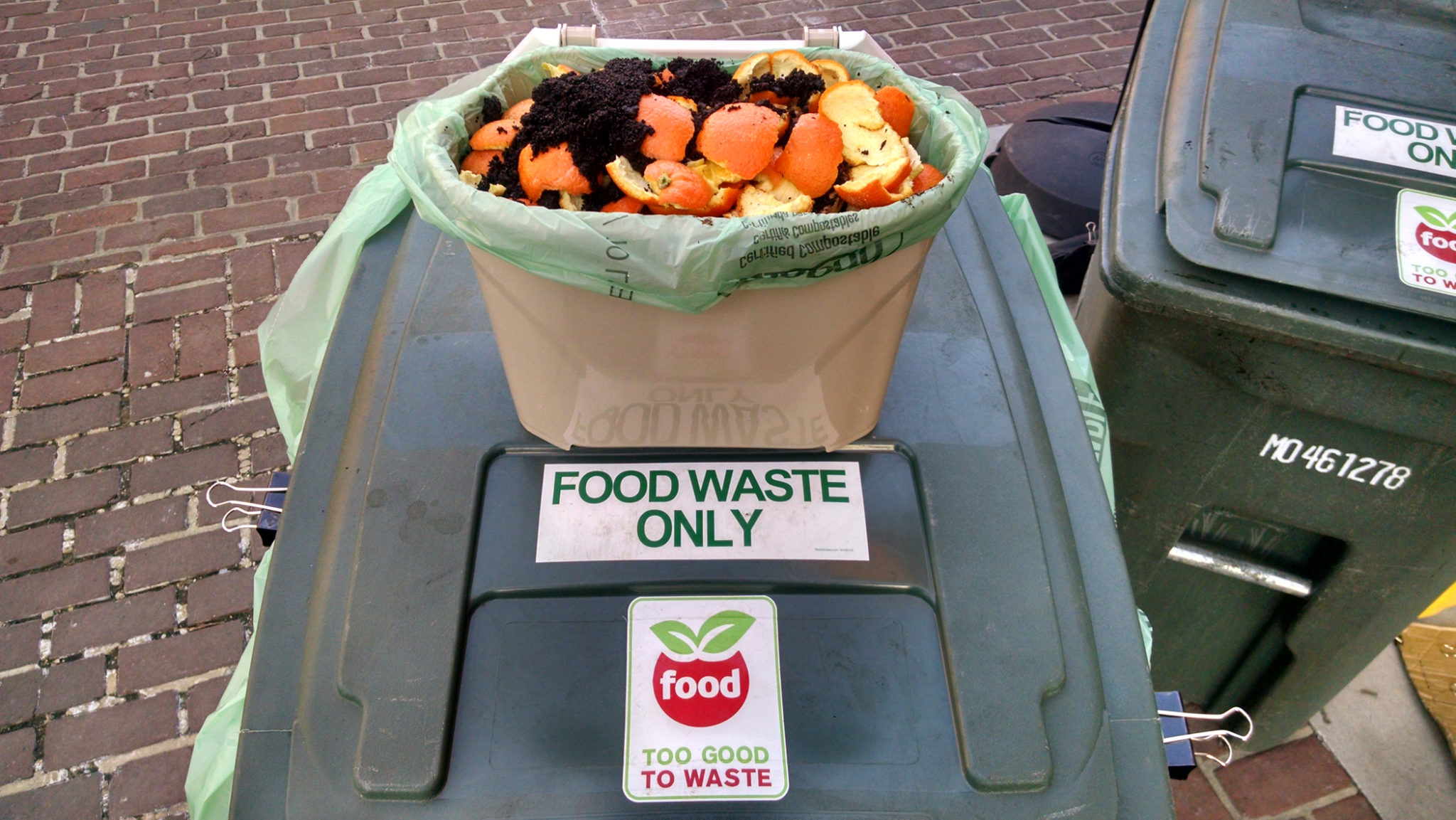 By Margaret Townsend
Alexandria, VA – Old Town North residents, local businesses, and the Community Partnership have been working with the Department of Transportation and Environmental Safety to bring a compost drop-off site to the Old Town North Farmers Market since the market opened in 2017.
The 2023 City budget approved by Mayor Justin Wilson and the Alexandria City Council includes funding for compost drop-off stations at farmers' markets. The Old Town North compost drop-off site will open in July.
As much as 60% of all garbage is non-recyclable paper, food, and yard waste, but 100% of that is compostable. Composting provides myriad benefits to the environment, local agriculture, and local businesses, such as saving landfill space, reducing greenhouse gas emissions, reducing soil erosion and run-off, conserving water, and decreasing natural gas usage.
While natural gas is used to produce chemical fertilizers and causes pollution to the air and the earth, compost is entirely natural. It replenishes and promotes healthy soil, suppresses plant diseases and pests, and reduces the use of foreign petroleum resources, creating healthier plants, wildlife, and water.
Compost can also help local farmers grow the food we eat. Fruits, vegetables, flowers, and trees all benefit from compost, as do residential lawns in the springtime. The benefits are progressive, eliminating the need for annual chemical fertilizers.
The City of Alexandria will work with Compost Cab, a service providing home, residential, neighborhood, and community composting in the greater DMV area, to implement these drop-off sites at the Old Town North Farmer's Market and other locations.
Not sure what is compostable? Find out at alexandriava.gov/FoodWaste or oldtownnorth.org. Stay tuned for more information about the official date for the compost site reveal.
ICYMI: ALIVE! Opens New Food Hub at Van Dorn Station in the West End