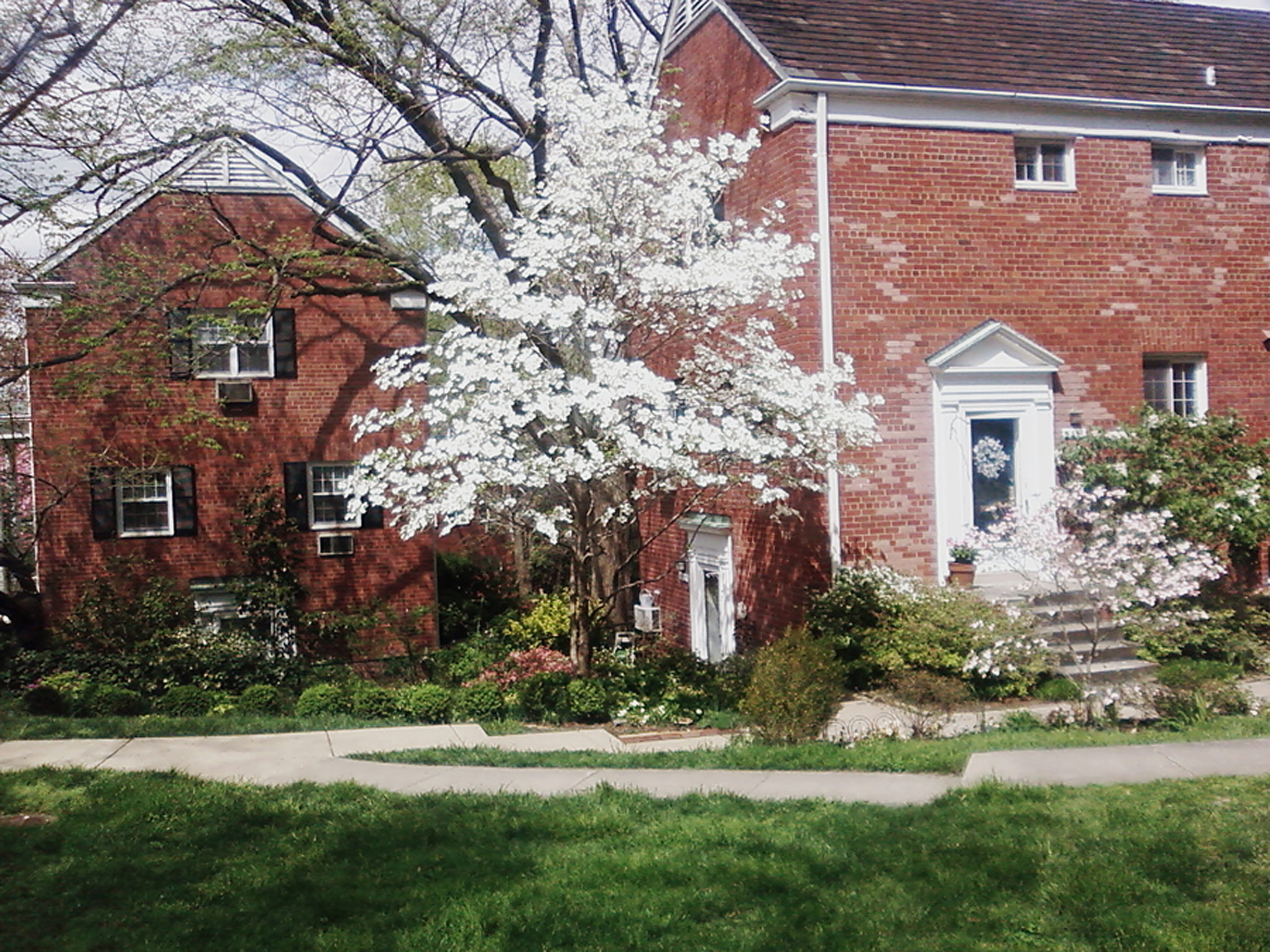 Alexandria, VA – Parkfairfax is unique among Alexandria neighborhoods in its history and status as a condominium association with wide-ranging visual and community cohesion. The complex was built in 1940-1941at the request of President Franklin D. Roosevelt to supply civilian housing needs for the Pentagon during World War II. The community comprises 1,684 one-, two-, and three-bedroom units on 132 landscaped and wooded acres.
Parkfairfax is listed on the National Register of Historic Places. Presidents Gerald Ford and Richard Nixon lived here when they were Congressmen, as did U.S. Secretary of State Dean Rusk.
"I thank my lucky stars that I moved there in my late 20s because I lived next to someone nearing 70 who gave me a historical appreciation," says former Alexandria Mayor Allison Silberberg, who moved to Parkfairfax in 1992.
Parkfairfax converted to condominiums in the late 1970s and is governed by a strong homeowner's association. Silberberg notes that there's a vital sense of commitment to neighborhood betterment. "We're focused on beautification, open space, tree canopy, and our flower gardens," she said. "A lot of us are deeply devoted and are rolling up our sleeves, and it's contagious."
Parkfairfax ranks high in green space among Alexandria neighborhoods and regularly partners with the volunteer group Tree Stewards of Arlington and Alexandria to plant trees on the grounds.
With predominantly red brick facades, Parkfairfax buildings present a homogeneous look throughout the community, but there is great diversity among residents, including singles, families, and older people who've chosen to downsize.
Parkfairfax boasts communal laundry rooms (although many owners have installed washers and driers in their units), an exercise facility, tennis and volleyball courts, and three swimming pools. The homeowners association hosts an ice cream social, summer concerts, and a chili cook-off each summer, and a Christmas holiday with Santa Claus, elves, and reindeer.
Parkfairfax residents have easy walking and biking access to the Village at Shirlington via a 1,000 ft. pedestrian bridge straddling I395. Metrobus runs through Parkfairfax, with other routes accessible in Shirlington. Alexandria DASH buses are routed throughout Parkfairfax, giving residents convenient access to the Pentagon Metro and Old Town.

Key Parkfairfax Statistics:
Major Roads: Quaker Lane to the West, I-395 to the North, West Glebe Road to the North
Median Income: $109,000
Percentage of Population: 84.6% over age 25 with at least a Bachelor's Degree
Elementary School: Charles Barrett Elementary
Bus Lines: DASH and Metrobus routes through the community
Nearest Commercial Centers: Shirlington, Centre Plaza
Parks and Recreation: Parkfairfax's privately owned facilities, Robert Leider Park, Monticello Park, Utah Dog Park
Walk Score (out of 100): 52 walk score, 55 transit score, 58 bike score