Mount Vernon
What Did You Say You Found In Little Hunting Creek?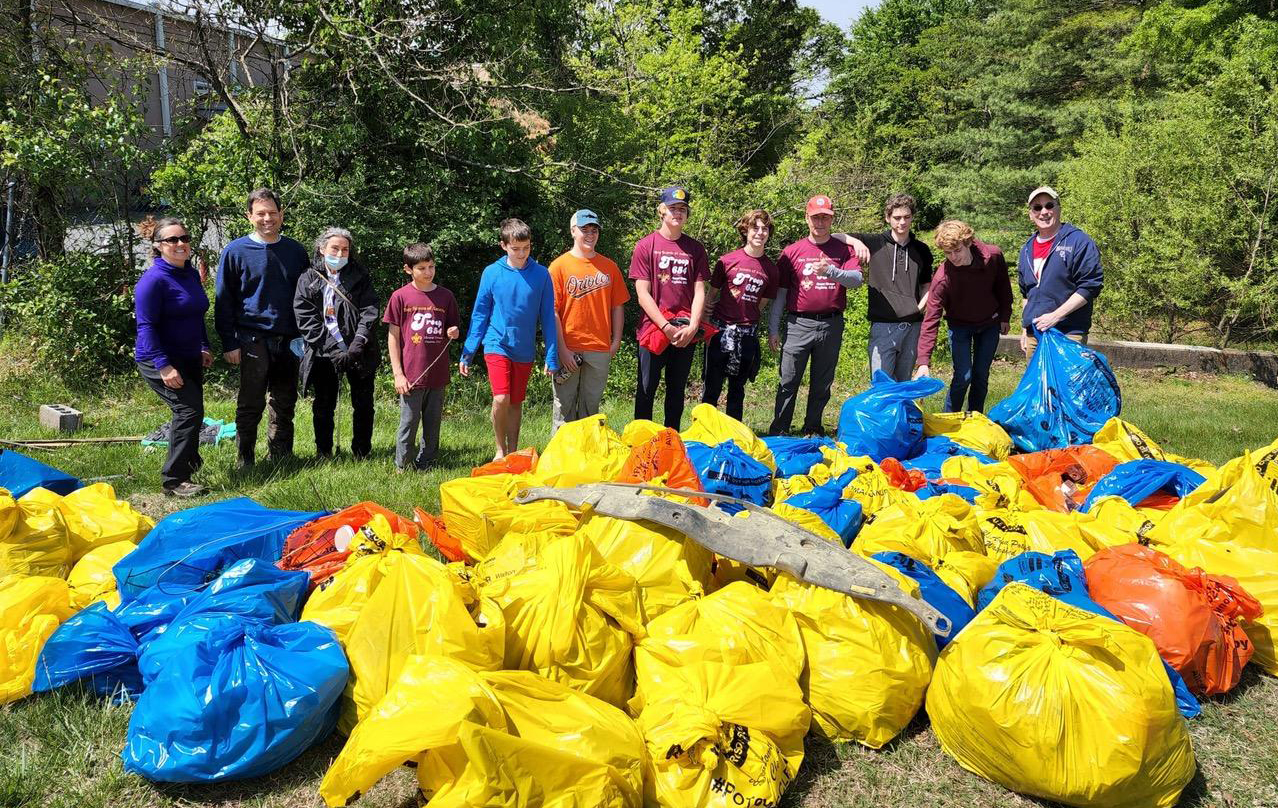 Alexandria, VA – If you wanted to find shopping carts, bikes, an oxygen tank, and a radiator in one place, where would you look? Odds are not where they were actually found: dumped in Little Hunting Creek in Hyla Valley.
Over 5,000 pounds of very assorted trash was recently pulled from the creek by over 80 volunteers at the annual Little Hunting Park Cleanup. Sponsored by Sen. Scott Suroveil (D-36th), Del. Paul Krizek (D-44th ), and Lee District Supervisor Rodney Lusk, volunteers worked at three cleanup sites, all in Hyla Valley.
Friends of Little Hunting Creek and Maranatha Bible Church pitched in, as did Boy Scout Troop 654 and students from West Potomac and Mount Vernon High schools.
With the assistance of Robert O'Hanlon's Tree Service, volunteers extracted 11 grocery carts, bringing the overall total to 239 shopping carts pulled from the creek bed in the past ten years.
"The shopping carts are especially disappointing given that I have repeatedly brought this issue to the attention of retailers," Surovell said. "I also warned Costco about this problem before they built their store and asked them to install an electronic cart control system after Fairfax County refused to mandate it through a proffer. They refused, insisting that they had 'different customers' than Walmart.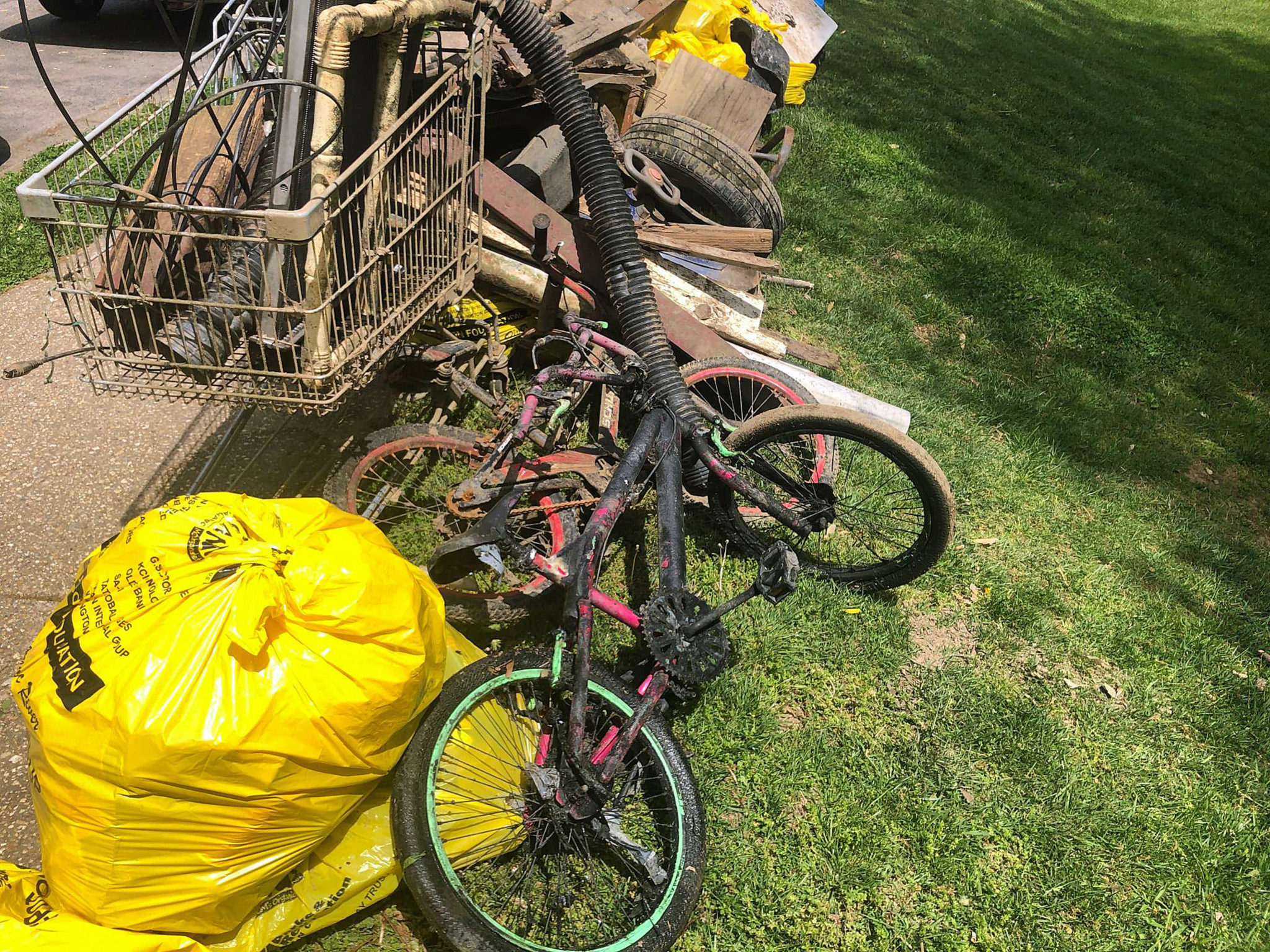 "Two years ago, we finally passed legislation that allows Fairfax County to go after companies that let their carts wander off, and I urge the County to implement that program, but the County has refused to take action. I am very pleased that we found no Walmart carts in the creek for the second time, so at least there has been progress there."
Volunteers collected primarily plastic beverage containers, discarded food containers, and plastic bags. This year's trove also included: 11 shopping carts from Costco, Target, TJ Maxx, Shoppers, Walgreens, Home Depot, and Aldi; an oxygen tank; nine tires; four bikes and three child-sized dirt bikes; two street signs; a fence; a guard rail; mattress springs; and a radiator.
"I am grateful for the many volunteers that gave up their Saturday to help clean up their community," Surovell said. "Little Hunting Creek is still full of trash, but if we can remove a ton of trash in one weekend, that's a ton of trash that does not make it to the Potomac River and the Chesapeake Bay."