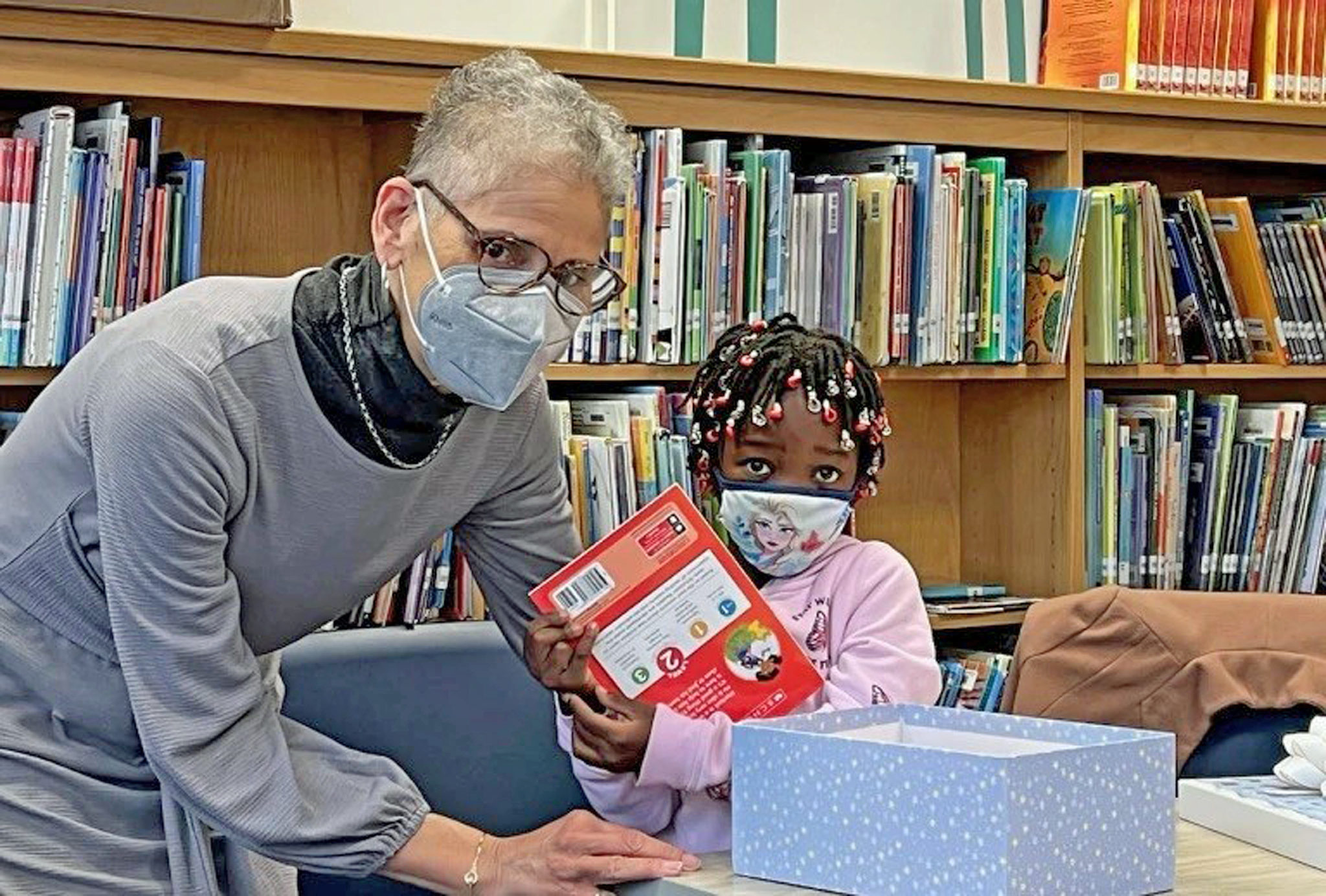 By Helen Morris, Board Chair, Alexandria Seaport Foundation; Rachel Schilling, Wright to Read; and Marion Brunken, Volunteer Alexandria
Alexandria, VA – The past two years have underscored the need for social interaction and community support, especially for the youth in our city. In addition to transitioning to and then away from online school, our young people had to work through separation from friends and family, health anxieties, caring for younger siblings, and more. And while our youth become more resilient and creative, many students still need extra academic and social support. Nationally, one in three are growing up without this additional support outside their family (www.mentoring.org/mentoring-impact).
One hour a week makes a difference.
"It was incredibly gratifying to watch a child learn to read, to know that I helped a child master a skill that would serve him his entire life. Tutoring with the Alexandria Tutoring Consortium has been one of the single most meaningful experiences of my adult life." A Cora Kelly Tutor.
Volunteers for youth programs serve children in many ways. Tutors work with students at all grade levels to strengthen reading, math, and other academic skills, sharing knowledge and expertise. Mentors provide the positive experiences, support, opportunities, and relationships young people need to grow up healthy, caring, and responsible. Programs provide training and resources to support volunteers. They ask that volunteers commit to a regular schedule and are available for one or more years.
The saying goes, "It takes a village to raise a child." Right now, our children need you to be part of their village. And, you may find that your village is richer for helping a child.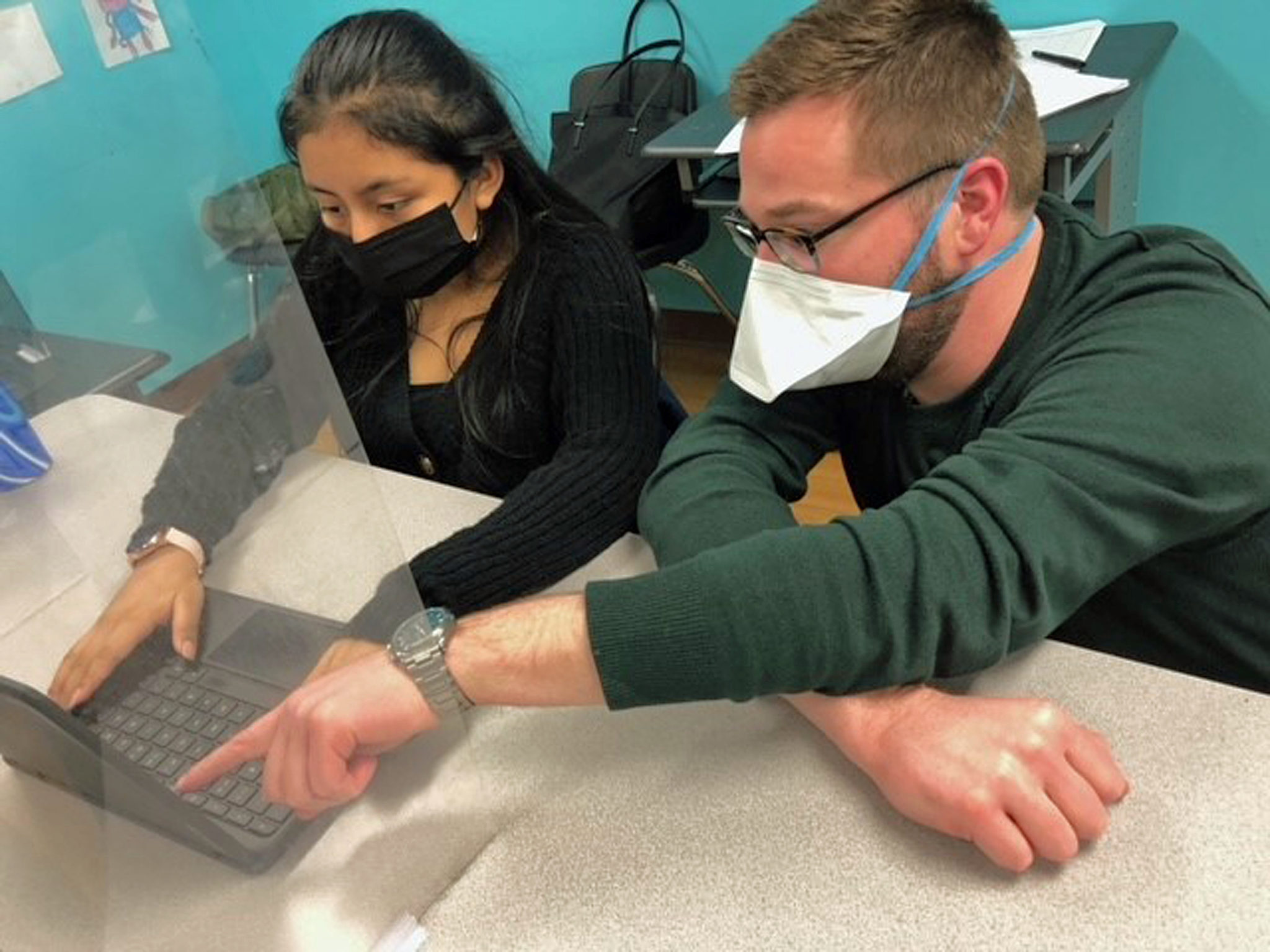 DID YOU KNOW: Mentoring positively impacts school attendance and continuing toward higher education. Outside the classroom, youth with a mentor are 46% less likely than their peers to start using illegal drugs and 130% more likely to hold a leadership position.
Volunteer Opportunities Available Now
Raise your hand and become a tutor or mentor! Alexandria Tutoring Consortium tutors kindergarten and first-grade students in reading one or two times a week, October through May, for 30 to 45 minutes during the school day. Training, materials, and support are provided. Tutors are needed for shifts between 8:00 a.m. and 2:35 p.m. in most Alexandria City Public Schools. For more details, visit alexandriatutors.org.
Community Lodgings is looking for volunteers who can help at least once a week at our learning centers. Volunteers will assist and collaborate with the program directors to work directly with students, tutoring students individually and in small groups, tracking student progress, and reporting weekly to program coordinators. (communitylodgings.org/programs/youth-education-programs)
The Campagna Center's Wright to Read program provides volunteer-based one-on-one sustained literacy tutoring and mentoring relationships to elementary school children who read one year below grade level. Each week, volunteers work with their students on reading skills and help their confidence and love of reading grow. At the same time, volunteers work to build a relationship with their students, lend a listening ear and advice when needed, and open their students up to new ideas and experiences. Wright to Read parents see their child's tutor/mentor as a part of their village, an addition to their extended family, and someone who can open new doors and encourage their child. (www.campagnacenter.org/program/wright-to-read)
Space of Her Own transforms spaces and transforms lives. SOHO empowers under-served girls through visual arts, carpentry, life skills lessons, and creative one-on-one mentoring. Get on the list to be a mentor for 2022/2023! (spaceofherown.org/)
Higher Achievement presents a rigorous year-round learning environment, caring role models, and a culture of high expectations through group mentoring/teaching. This results in college-bound scholars with the character, confidence, and skills to succeed. The program serves 5th to 8th graders on weekday evenings at Francis Hammond Middle School. (higherachievement.org)
The Alexandria Mentoring Partnership is a collaboration of mentoring program leaders working to recruit volunteer adult mentors and ensure best practices in mentoring. If you are interested in becoming a mentor, please visit alexandriava.gov/mentoring, where you can learn about various programs and complete an interest form. Mentor one child, change two lives! For information and to learn about our July events, visit www.alexandriava.gov/Mentoring.
To get involved in mentoring in Alexandria, search for "mentor" on Volunteer Alexandria. For more details on opportunities to serve our community, visit www.VolunteerAlexandria.org.