Foodie Newz
What Restaurants Are Wheelchair Accessible in Old Town Alexandria?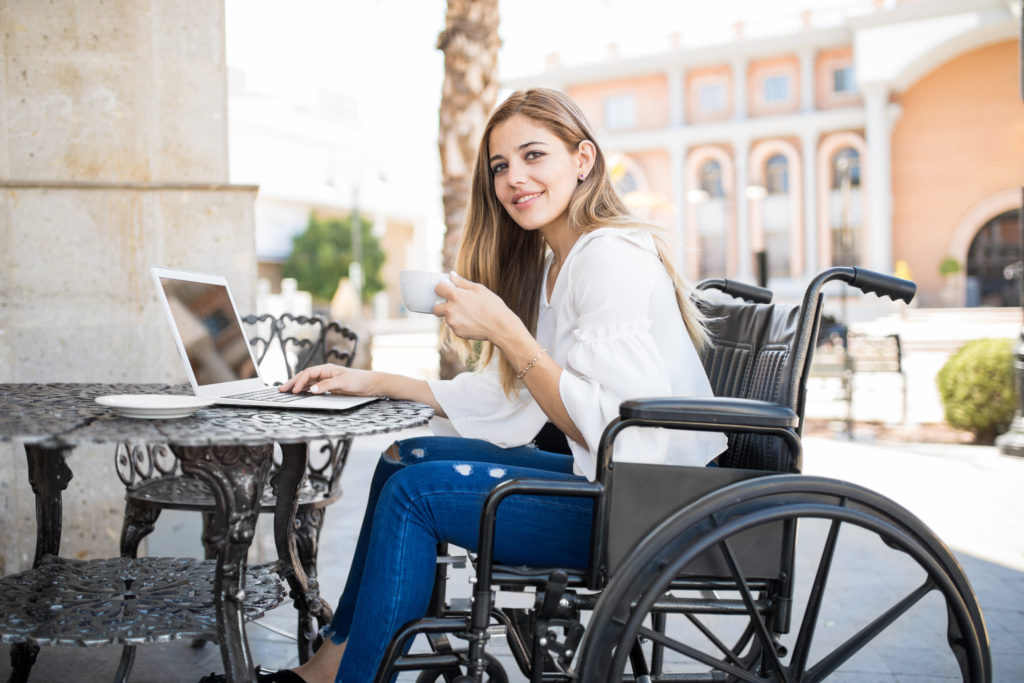 ALEXANDRIA, VA – If you enjoy eating out in Alexandria, chances are you've heard of or joined the Alexandria Dining group on Facebook. The group, also known as Curbside Dining, was created by Mary Wadland, Publisher of The Zebra Press, to help local restaurants stay afloat during the city's Covid-19 shutdown more than two years ago. Since it began on April 1, 2020, Alexandria Dining has grown to include18,500 members, averaging 80 to 100 a week. (Fun fact: In the first week of the group's existence, it gained 1,500 members!)
As the shutdown continued month after month, Wadland – who has been in the newspaper/advertising business for 35 years – understood what that meant for restaurant owners.
"Local restaurants were in crisis and I knew they had no money for advertising so I started the group to connect Alexandrians with local restaurant owners.
"It was a free way to post specials and curbside instructions and allowed diners to post pictures and positive experiences to sustain the businesses through the pandemic," she added.
Now, it is a helpful resource, and users comment daily about their experiences. (The only rule is to write positive comments and posts.) On June 4, a member wrote to ask the community for suggestions on wheelchair accessible restaurants in Old Town. Not long after the post went live, there were a flurry of responses.
This article examines ADA compliance and Old Town restaurants that offer a pleasant dining experience for those who use wheelchairs, walkers, and other devices to increase mobility. It also looks at how compliance is maintained by local eateries. While it cannot include every single establishment in the area (as that may be a mile-long story), what it offers is a starting point. Readers are encouraged to explore on their own and contact their favorites about accessibility.
Accessible Old Town Restaurants
Multiple Alexandria Dining group members recommend Cafe 44 (4401 Canal Center Plaza, Suite 401). Handicapped parking is available in the garage with an elevator that takes you into the restaurant. There is a restroom on the same level. And unless you plan to dine outside, there are no steps.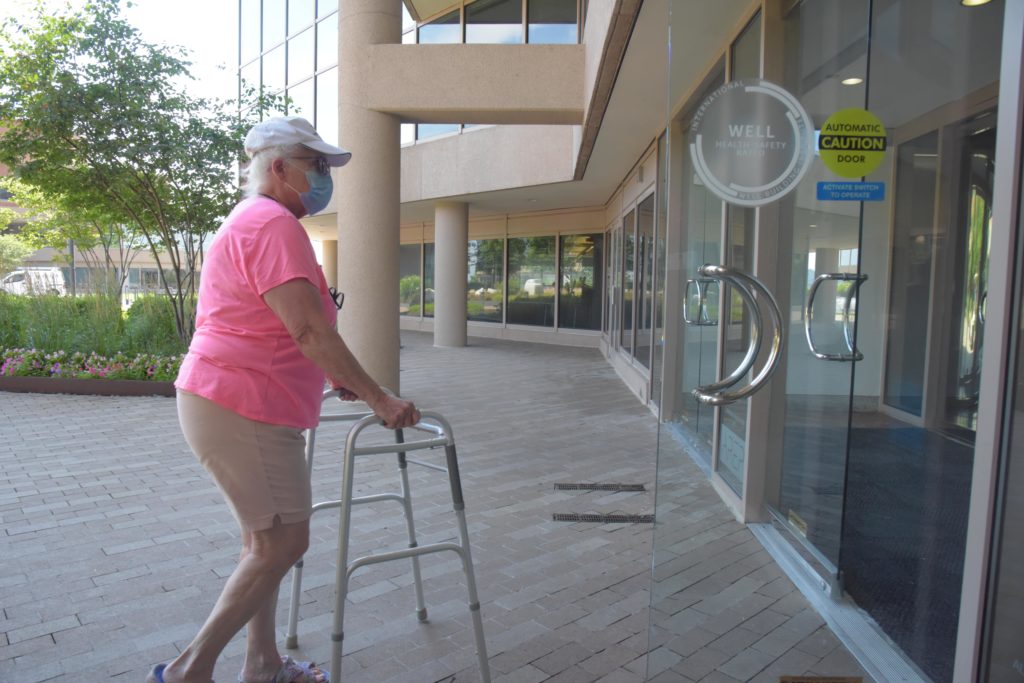 CEO Jula Jane Coggins told The Zebra that a planned expansion will increase the property to 10,000 square feet. More space will allow for ADA-compliant bar seating and two ADA-compliant restrooms. In addition, there will be two ramps leading out to the waterfront terrace.
"We are beyond excited to be able to offer these critically important features as part of our expansion," she said.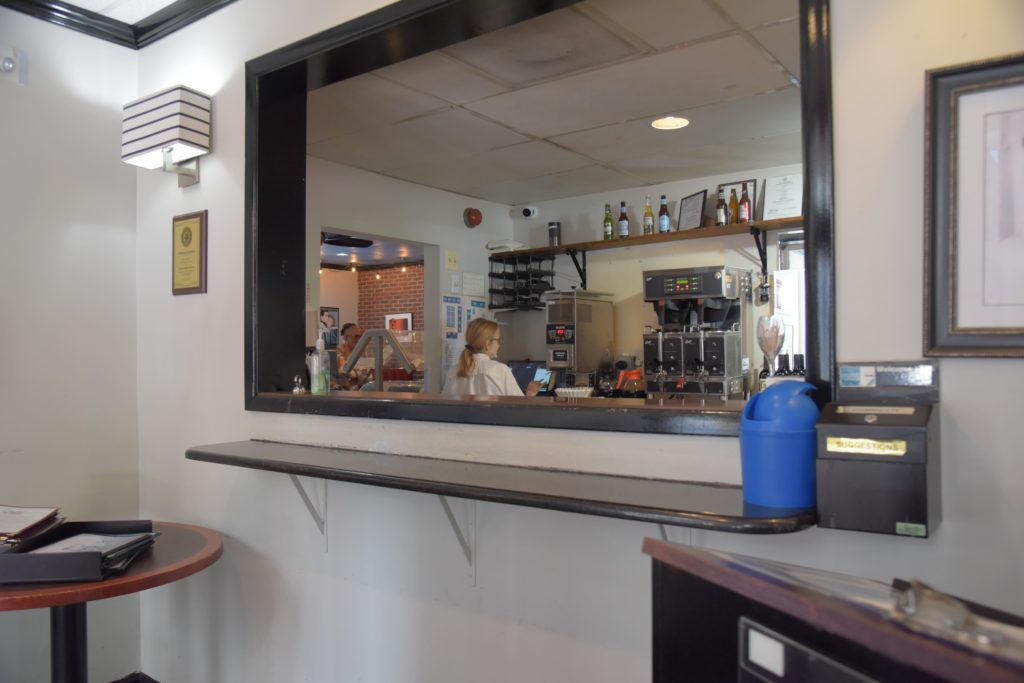 People also suggest The Royal Restaurant & Caterers (730 N. Asaph St.), lauding its accommodations. One member mentions that staff was very welcoming to her friend's service dog. Chart House (1 Cameron St.) and Bastille Brasserie & Bar (606 N. Fayette St.)  were other choices.
Bastille has a ground level location, which wheelchair and walker users will find helpful. There is ramp for access to the restaurant's patio. Both bathrooms are gender neutral, meaning they are available to all. Each is equipped with grab bars and changing tables.
Chef and owner Michelle Poteaux regularly reviews ADA rules and speaks with her staff about meeting the needs of each customer. Her aim is to give everyone a pleasant dining experience. She told The Zebra:
"There are things that I wasn't aware of when we built Bastille, but if I was able to rebuild today, I would rethink access to better accommodate everyone – not just wheelchair or walking-assisted customers. [For example, people] may need non-standard cutlery or glassware. Every little detail is important for someone who has challenges."
More options include a la Lucia (315 Madison St.), where everything is on one level with no stairs; Mai Thai Restaurant (6 King St.), which has a ramp at the entrance and restroom on the first floor; and Mason Social (728 N, Henry St.), which is wheelchair accessible.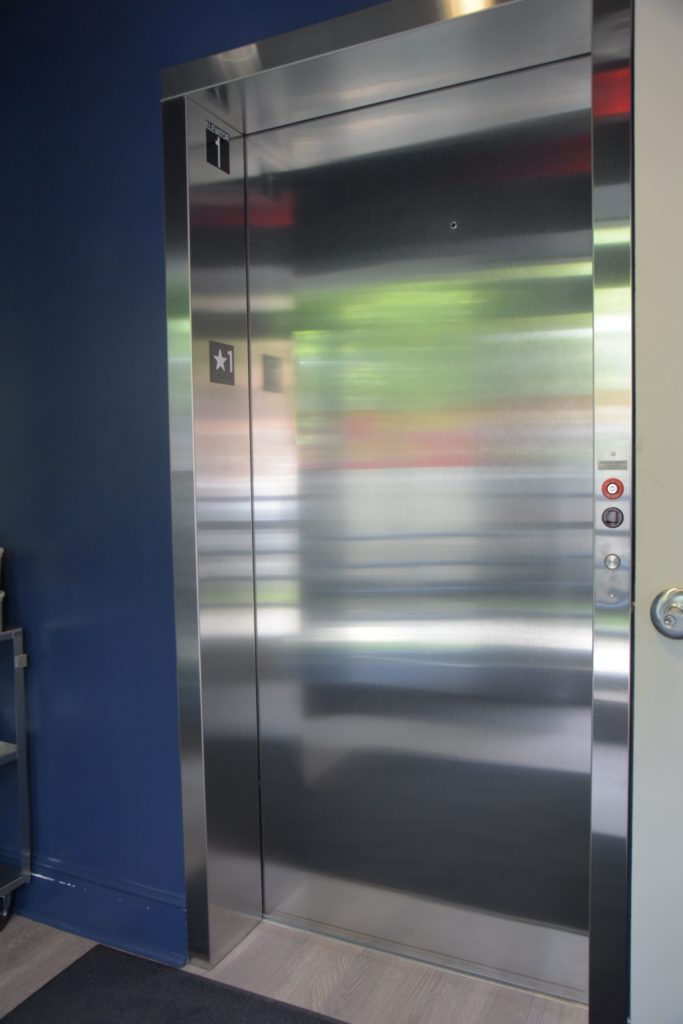 Members also recommend Mia's Italian Kitchen (100 King St.), which has an accessible entrance on King St. and restroom on the ground floor; Hank's Oyster Bar (818 N. Asaph St.), which houses an elevator to take patrons to the rooftop; and Ada's on the River (3 Pioneer Mill Way). For the latter, be sure to make reservations and let them know you have someone using a wheelchair. This enures that you are not offered bartop seating.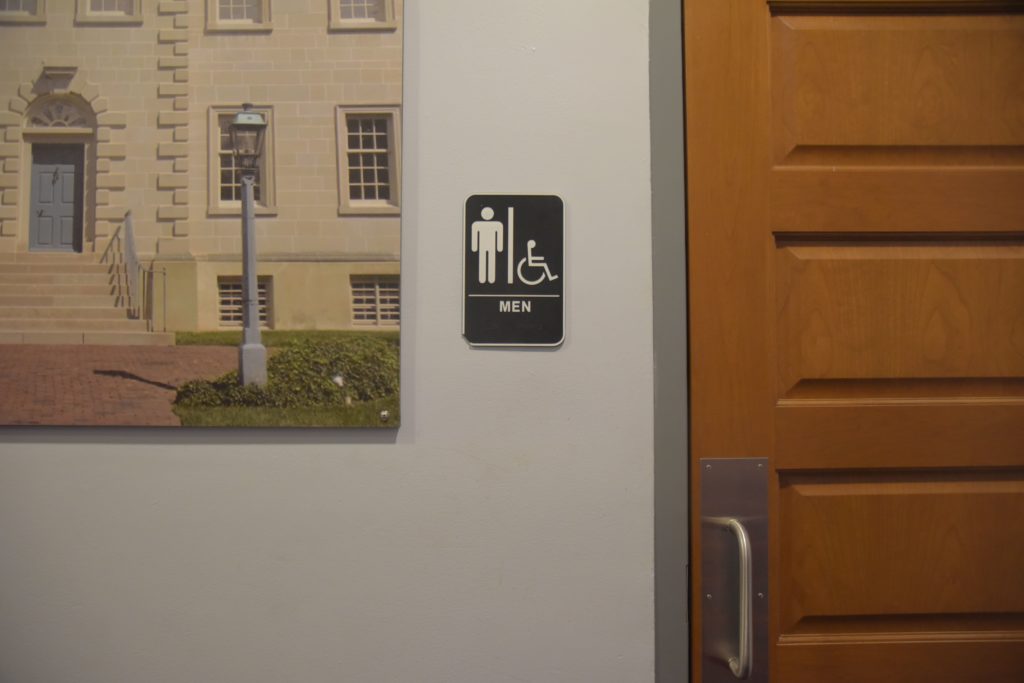 The Executive Diner (1400 Duke St), Barca Pier & Wine Bar (2 Pioneer Mill Way), Vola's Dockside Grill and Hi-Tide Lounge (101 N. Union St.), and Virtue Feed and Grain (106 S. Union St) are also given a thumbs-up.
The Americans With Disabilities Act
On July 26, 1990, then President George H.W. Bush signed the ADA into law. The ADA prohibits discrimination in public on the basis of disability. According to the federal government, it "guarantees that people with disabilities have the same opportunities as everyone else to participate in the mainstream of American life — to enjoy employment opportunities, to purchase goods and services, and to participate in State and local government programs and services."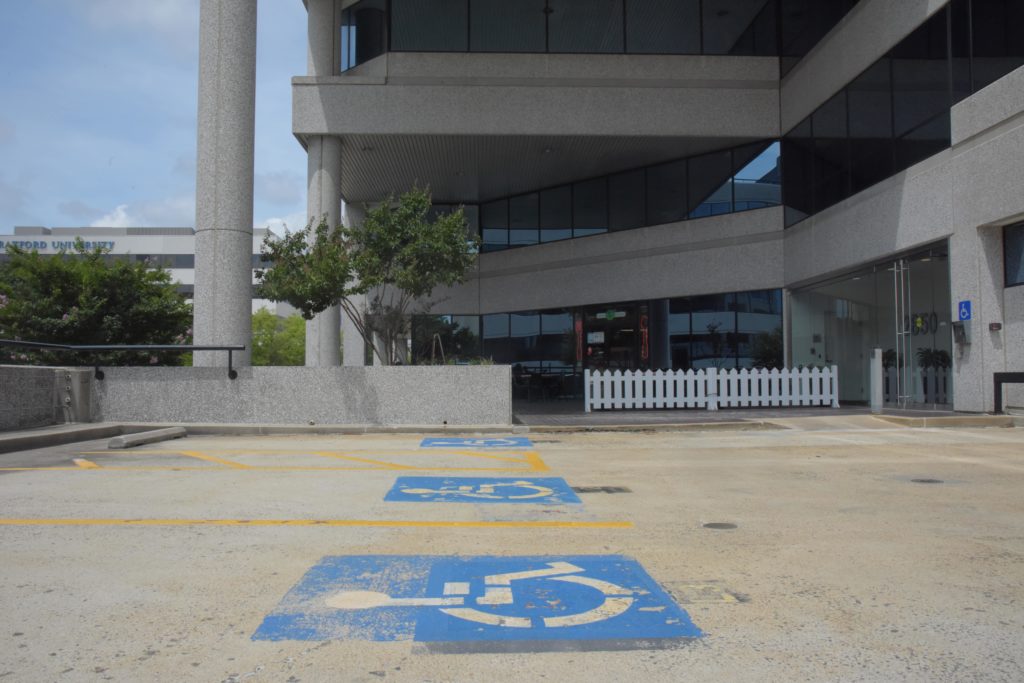 Modeled after the Civil Rights Act of 1964 and Section 504 of the Rehabilitation Act of 1973, to be protected by the law, an individual is required to fall under one of the following conditions as defined by the ADA: "a physical or mental impairment that substantially limits one or more major life activities; a person who has a history or record of such an impairment; or a person who is perceived by others as having such an impairment."
While the law has seen several amendments over the decades to adapt to the times, its purpose remains unchanged: to provide equal opportunity for people with disabilities. And while it is true that the ADA covers many areas, there are some exceptions. For example, businesses with 14 or fewer employees do not have to comply. It must be noted that a misconception exists regarding the non-compliance of historic buildings, of which there are many in Old Town.
On the subject, the ADA states that historic buildings must be compliant. A historic building is not one simply valued for its architectural significance; it has to be registered as historic with the federal government (i.e., Gadsby's Tavern, which is included on the National Register of Historic Places). But the law, according to ACCESSIBILITY.com, does take into consideration potential damage to buildings and affordability concerns that may arise from compliance updates.  Therefore, the buildings are required to provide at minimum: an accessible route (at the same level as one used by able-bodied people) and entrance, an accessible restroom, and informational displays that can be seen by someone who is seated.
Accessible Restaurants in Other Areas of Alexandria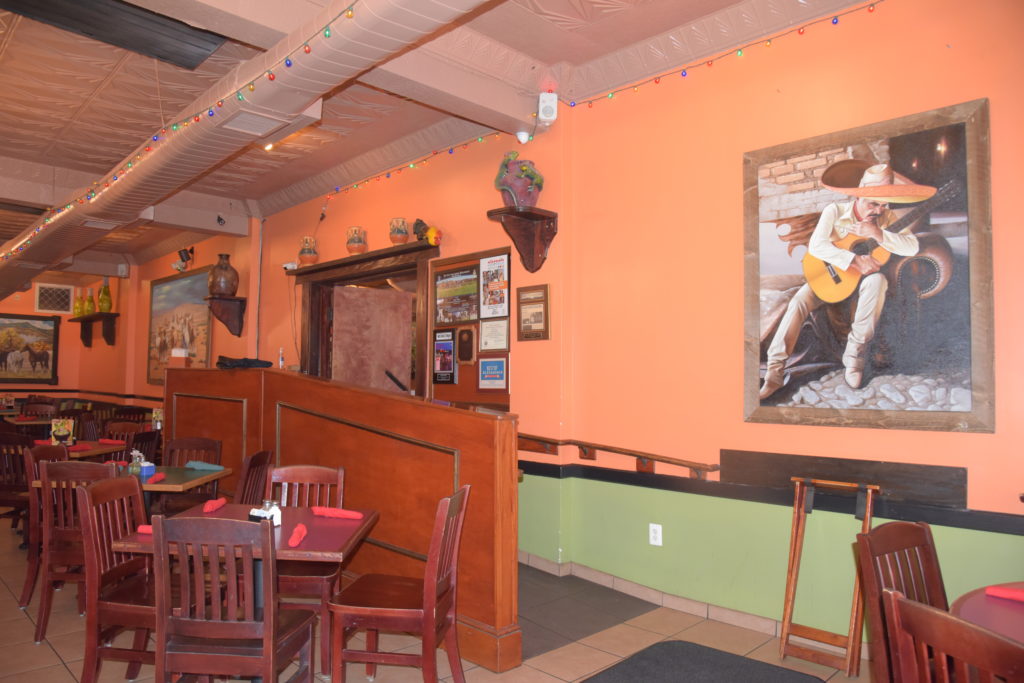 There has been such a response on the Alexandria Dining Group about this story that The Zebra wanted to include a few other restaurants located in areas apart from Old Town. For example, Del Ray is another popular area to dine in the city, and the Del Ray Cafe (205 E. Howell Ave.) is known for its accommodations. There is handicapped parking as well as a ramp at the back entrance. Holy Cow (2312 Mt. Vernon Ave.) and Los Tios Grill (2615 Mt. Vernon Ave.) also come highly recommended. A group member wrote that both have sizable bathrooms and plenty of space to move around.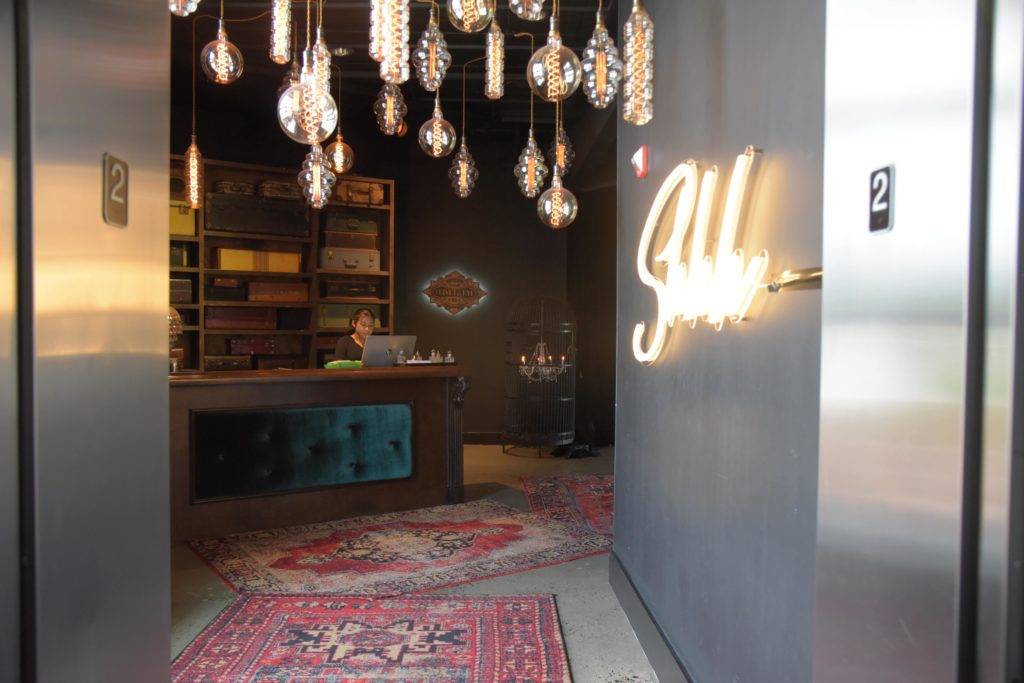 On 401 East Braddock Road, there is Lena's Wood-Fired Pizza & Tap, known for its accommodating service and large seating areas.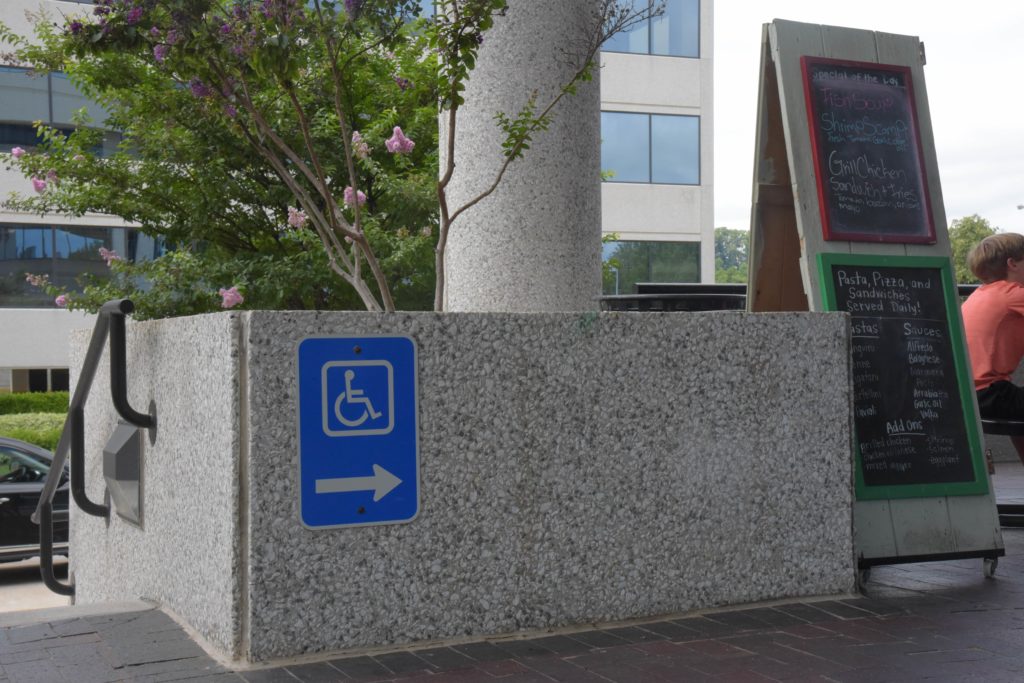 Aldo's Italian Kitchen (2850 Eisenhower Ave.) is a great spot. There is handicapped parking in the outdoor lot and easy access to the front door.
In the Mount Vernon area, group members suggest Riverbend Bistro (7966 Fort Hunt Rd.) and Belle Haven Pizzeria (1401 Belle Haven Rd.). The Carlyle Restaurant (4000 Campbell Ave.) is a favorite in Shirlington, and a number of people praise that area for its accessibility.
Looking to eat in Kingstowne? Burton's Grill (6452 Old Beulah St.) is wheelchair accessible and is reported to have a friendly atmosphere.
As you can see, there are plenty of places to choose. If you have specific questions about a restaurant, call and ask and/or join the Alexandria Dining group and consult the growing community. Happy dining!
Creative 'A Midsummer Night's Dream' Now Playing at Synetic Theater