Arts
Art League Sharing 2 New Exhibits With the Public, Open Through Sept. 7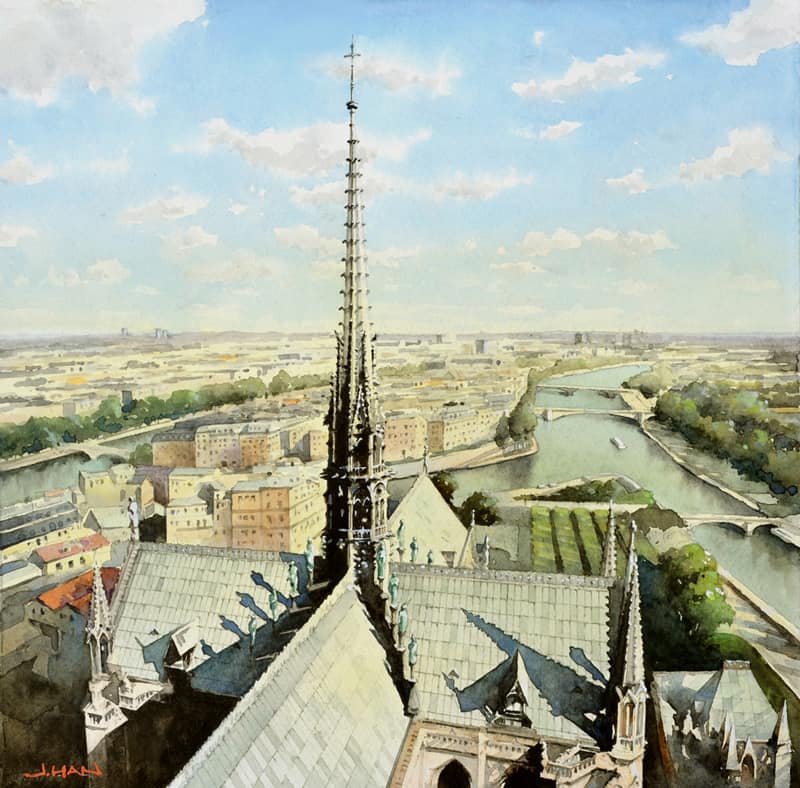 ALEXANDRIA, VA – The Art League is inviting the public to see two new exhibits: the July 2022 Open Exhibit and "Beautiful World," by  Jinchen Han. Both can be viewed through Sept. 7.
Diverse works in varied mediums are the feature of Open Exhibits at The Art League. This month's show comprises 97 artworks in oil, acrylic, watercolor, ceramic, photography, printmaking, mixed media, fused glass, drawing, digital art, sculpture, gouache, and collage. It was juried by Jessie Boyland, painter and gallery director at Art Works in Richmond, Virginia.
Watercolorist, architect, and Art League painting instructor Jinchen Han has traveled throughout the world, capturing scenic landscapes and iconic structures along the way. Beautiful World, a series of 28 arresting paintings, showcases his global journeys, often highlighting the  unique architecture he encounters.
The Art League Gallery is located inside The Torpedo Factory Art Center at 105 N. Union St. in Studio 21. Gallery hours are Wednesday to Saturday 11 a.m. to 5 p.m. and Sunday noon to 5 p.m.
Summer Art Camp and Teen Workshops at The Art League
Our
Summer ART CAMP
offers a wonderful introduction to different forms of visual art like drawing, painting, printmaking, and sculpture. Kids also have the option to attend specialty camps focusing on a single medium like ceramics, cartooning, or jewelry-making. Camps are offered weekly through mid-August with rolling enrollment.
Remedy teen ennui with
cool workshops
geared to young people ages 13 and up.
Save the date for these upcoming Art League events!
August 2022 Open Exhibit – August 10–September 4
Alexandria Summer Sidewalk Sale – Saturday, August 13, 2022
Art Book Club – Thursday, August 18 at 1 pm
Art on the Rocks – Friday, September 9, 2021
Ice Cream Bowl at the Old Town Arts Festival – Saturday, September 17