Music
Bringing the Joy of Music Where It's Needed the Most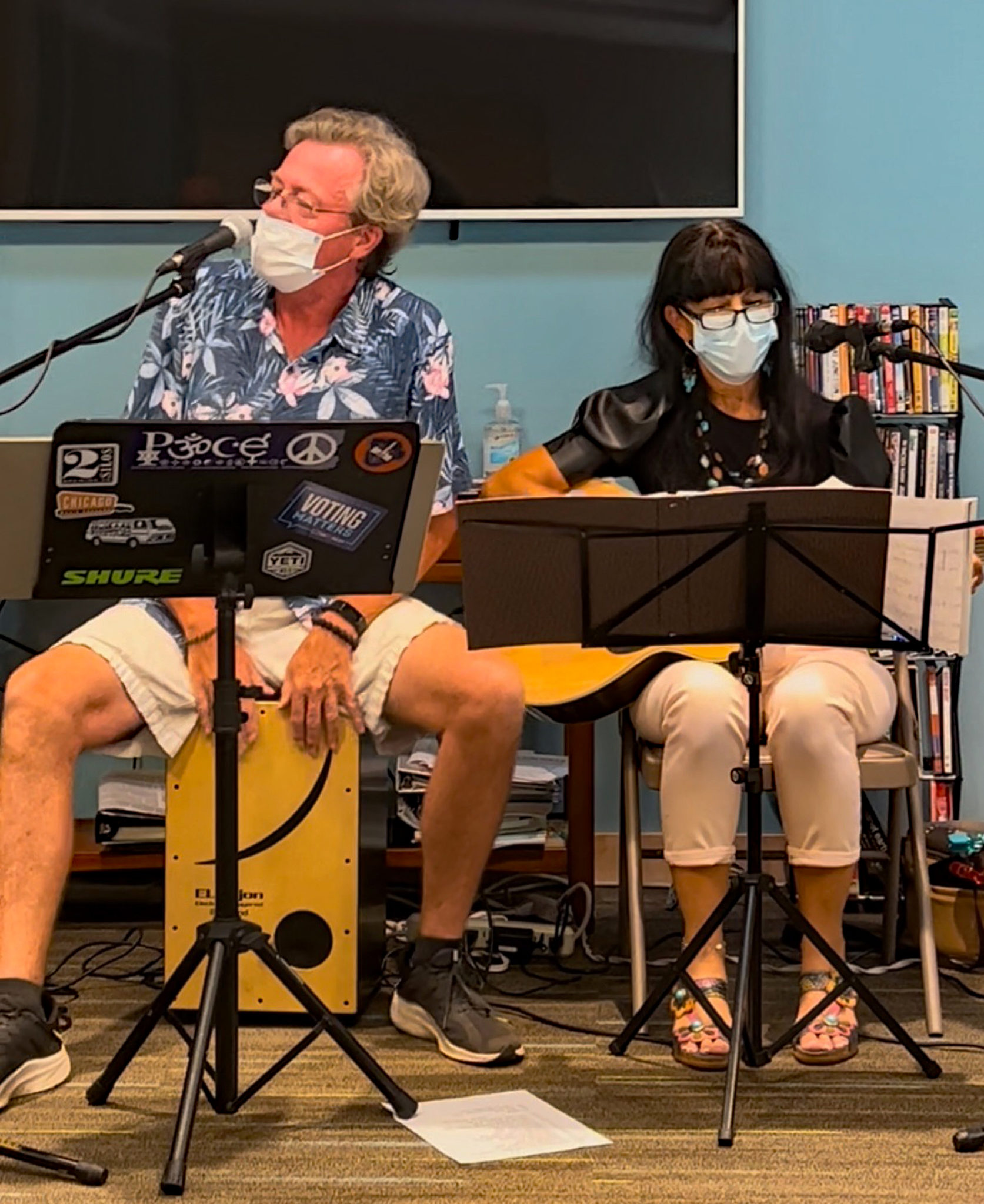 Alexandria, VA – When my acoustic duo The Greek and The Freak was asked to play at the Lewinsville Adult Day Health Care facility in McLean in June, we smiled, we pondered, then we said, "Oh yes, please count us in."
The thought of playing there got us both excited, as any live gig does. It even got us a bit curious, given that it was our first such gig at a place like this. But more than anything, we knew it would be something special and different because it was about one thing: giving people some joy.
My partner in life and in the duo, Suzanne Tsacoumis, said it best. "I think it's important to give back to one's community, so we knew it would warm our hearts to have been given the opportunity to play there." We gladly accepted the offer.
Sure, the bar/party/festival/pipestem shows we do are a ton of fun and part of our live music world. But for both Suzanne and me, playing music live for people who might need it the most is an opportunity to warm hearts and souls. And on that day in June, it sure did—for us all.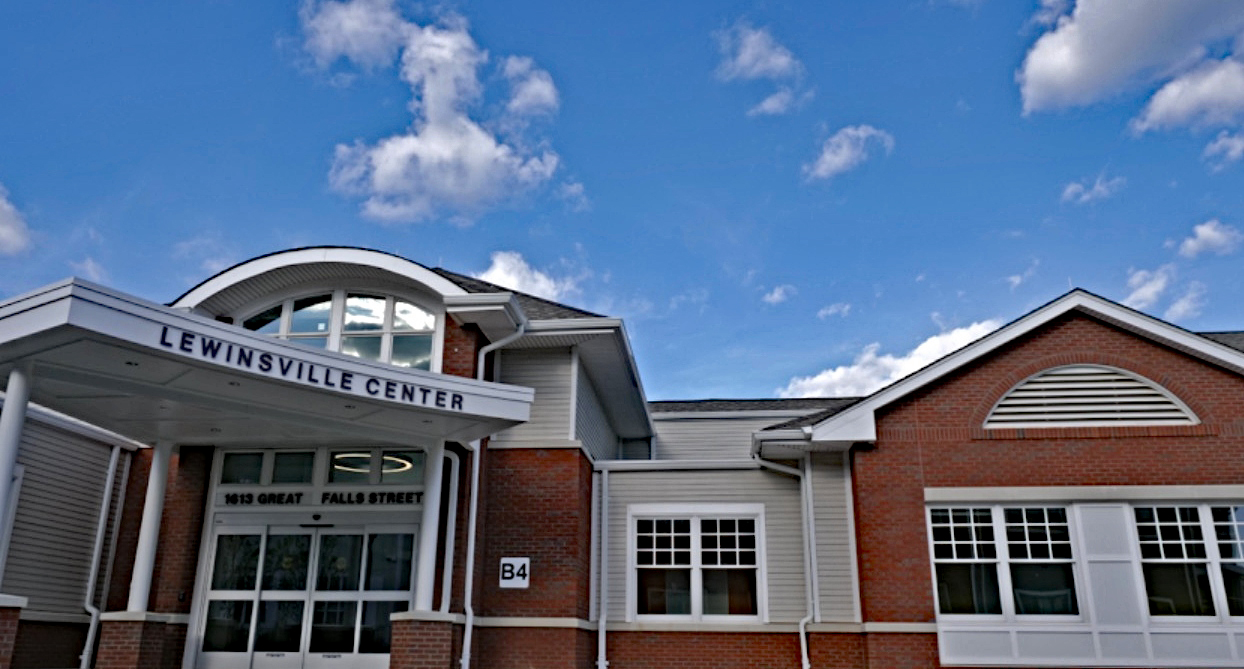 Over its 35-year history, the Adult Day Health Care team in Lewinsville has brought care and support to thousands of older adults. It has a clear mission that says everyone has the opportunity to live a great life, a joie de vivre, despite their limitations. Therefore, ADHC's primary focus is on providing real engagement, some part mental, some part physical, some part social, whatever feels the most comfortable and, at times, necessary.
And it is a common school of thought that if anything helps to bountifully engage, it is music. "There's no doubt," Suzanne added, "the power of music transcends all."
After we arrived, set up, and began playing, at the same time appreciating and embracing the mindsets of the ADHC participants as well as the wonderful caregivers, we knew we were in for something special, that we could make some joy arise via the music, for whoever wished or was able to absorb it.
For an hour, as we played songs ranging from John Denver and Bruce Springsteen to George Strait and Johnny Cash, it was the visibly moving engagement that we were able to bring to them and that also arose in us that was so gratifying and memorable.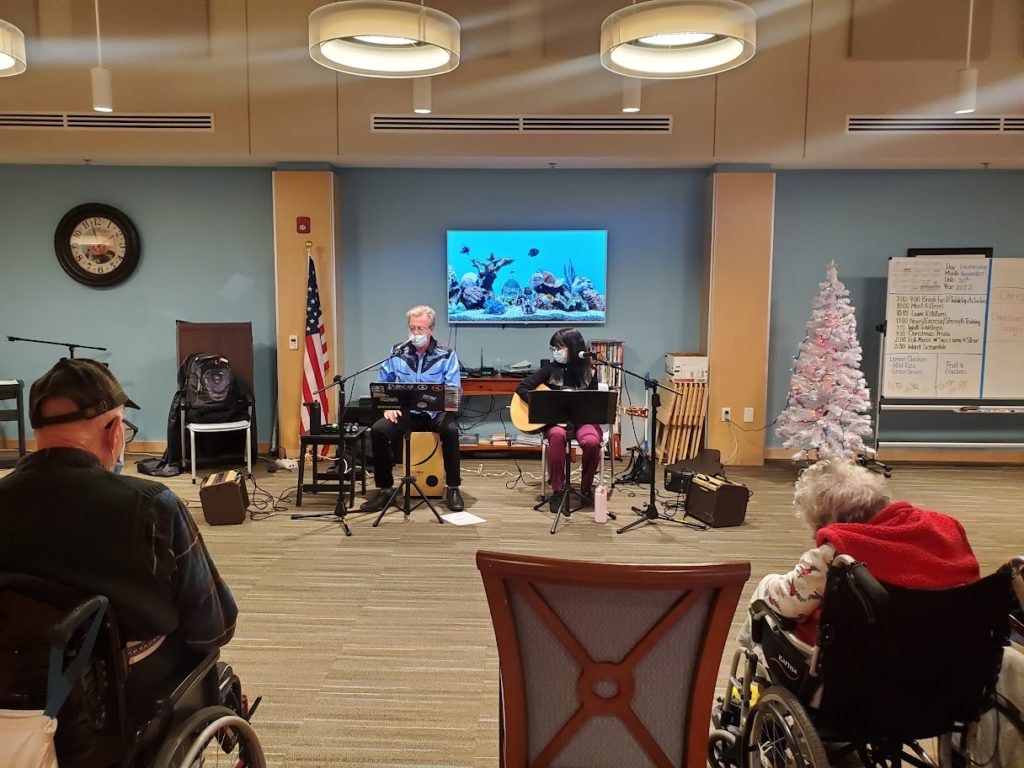 "Your show was our first live in-person entertainment in almost three years," said Kimberly Warner, an ADHC recreation therapist. "And really, it was such an amazing performance, the whole room came alive. One of our participants told me that it was such a beautiful performance. Music is what everyone can connect with on any level. Music can change the mood in a room and a person's emotions."
As we played songs like Leaving On A Jet Plane, I Can See Clearly Now, Atlantic City, and even Sugar Sugar, we could see how the sounds, the words, and the expressions affected people in different ways, whether it was singing along, tapping a beat on their armchair, or just smiling and nodding. And to know we were bringing a musical radiance that many perhaps hadn't felt in a while was a fulfilling feeling.
As we packed up, a man named Len, whom I could see in the back the entire time and whom Ms. Warner said "knew almost all the songs and was singing along and grooving with the music," walked up to the stage. We shook his hand as he smiled and said, "Guys, I've been here for over ten years, and we've never had our heart and soul moved so much." Well, Len, that goes for us, too. And we'll be back, so let's do it all again.
ICYMI: QuinTango Releases First New Album in Nearly a Decade