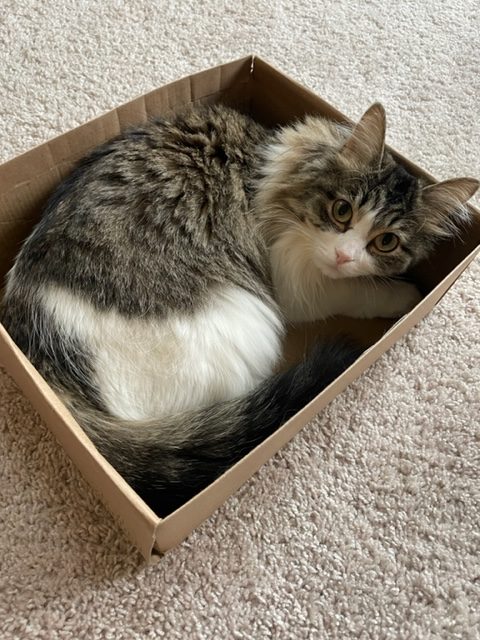 Alexandria, VA – "This is my "niece" kitty, Juelz. Juelz has a house full of toys but loves nothing more than curling up for a nap in an empty box!
Submitted by Robin Martin.
The next time your cat finds his or her way into a boxy predicament, snap a photo and send it to us. If we publish it, you will win a $25 gift card to an area retailer or restaurant. Be sure to include your cat's name, your name, and your home address in case you win (so we can mail you your prize!). Please send to [email protected] with CAT IN A BOX in the subject line, along with a descriptive sentence or two.
ICYMI: Did You Know Dogs and Cats Must Be Licensed in Alexandria?