Nonprofit News
RunningBrooke Changes Name To Move2Learn
Nonprofit promotes movement in the classroom to increase learning potential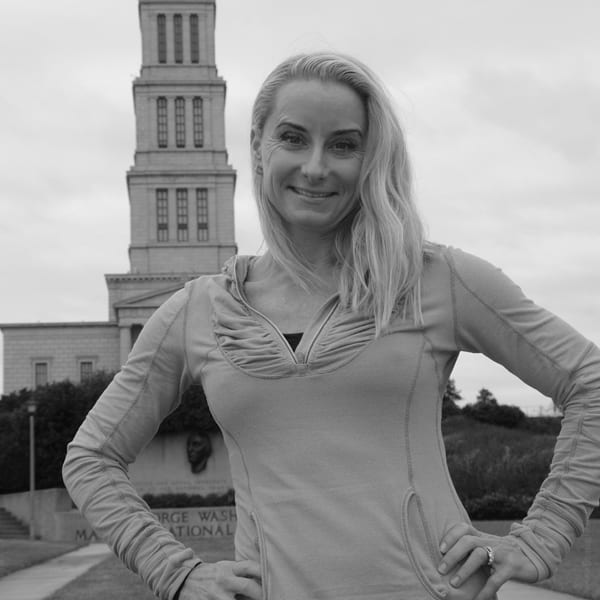 ALEXANDRIA, VA -If your child attends Alexandria City Public Schools, it's likely you have heard of RunningBrooke. Today (Aug. 16) the nonprofit announced it has changed its name to Move2Learn. The name change, said the organization in a press release "captures the essence of our work."
That work is promoting movement and physical activity in the classroom so that students can learn better.
"We're all about turning traditional sedentary classrooms and schools into ones that gets kids moving with a purpose throughout the entire school day, " said Move2Learn's founder Brooke Sydnor Curran in a video about the name change. "This helps kids understand a mind-body connection too, so they can feel and learn at their best."
(In recognition of her work, Curran was named a Living Legend of Alexandria in 2019.)
Move2Learm provides students and educators with tools that promote movement and prepare the brain for learning. It teaches about the mind-body connection and how crucial movement is for all aspects of well-being – social emotional, and academic.
The name change signals a new direction for the organization. It is working to increase its reach, especially to at-risk students who need more help, so that learning opportunities will be equal for all.
This goal will be accomplished in three ways:
1) Identify needs and create new programming around them.
2) Identify more opportunities to fulfill the nonprofit's mission.
3)  Identify new community partnerships to boost awareness about the importance of movement in learning.
Additionally, Move2Learn is working on a project to translate its resources and website into Spanish, Amharic, and Arabic.
All the work that Move2Learn does is at no cost to students and teachers. And that will continue, thanks to the generous donations of Alexandria residents and businesses.
Move2Learn has raised $1 million since its inception.
Experience the Around the World Cultural Festival at Oronoco Bay Park