THEATRE
'Kurios': A Magical Mystery Tour for the Dreamer at Heart, Through Sept. 25 in Tysons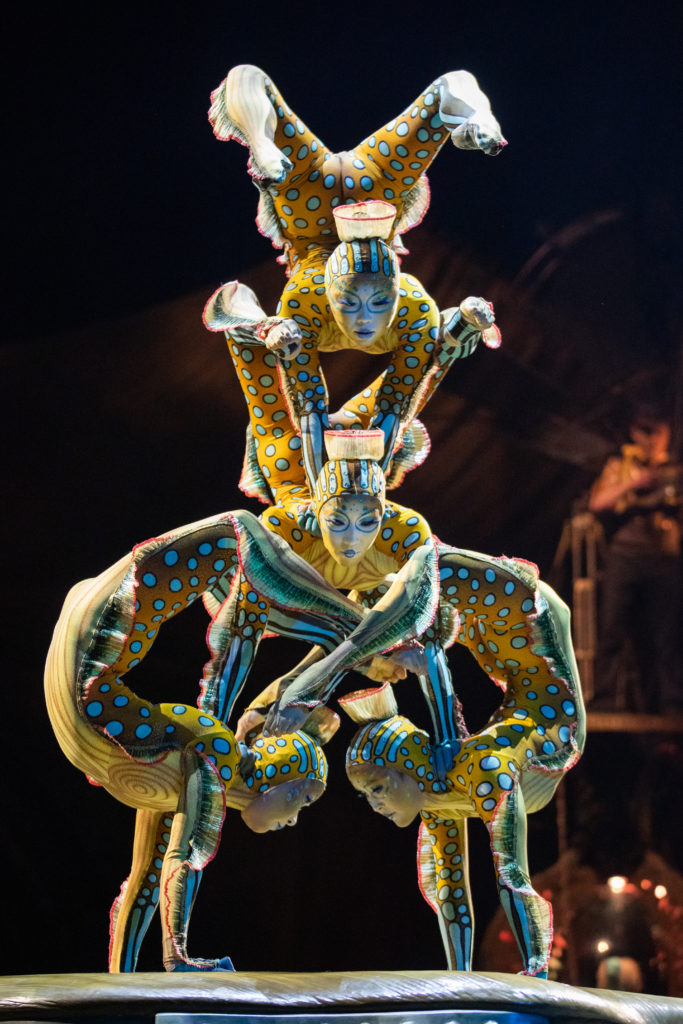 TYSONS, VA – The tale of "Kurios" takes us on an odyssey into a deeper realm neatly hidden inside the curio cabinet of the Seeker. Like Dr. Caligari, he discovers a hidden world where bizarre curiosities come to life at a time when electricity was bringing the world together.
Steam Punk – as in Victoriana science fiction meets techno wizardry – is the style of Cirque de Soleil's show, "Kurios – Cabinet of Curiosities." The story, set in an alternate universe, features a voyage Jules Verne would have envied. Think leather goggles, top hats, bathing costumes, a giant bathysphere, a steam locomotive, a spectacular array of mechanical contrivances and astounding acrobats. With a wink and a nod to Toulouse Lautrec and early French film director and illusionist Georges Méliès, this decidedly French-inspired circus holds you in its thrall in an inventor's fantasy zone that lies somewhere between outright silliness and gravity-defying feats of physical strength and beauty. One of my favorites of all the Cirque productions, I am beyond excited to see it return to our area.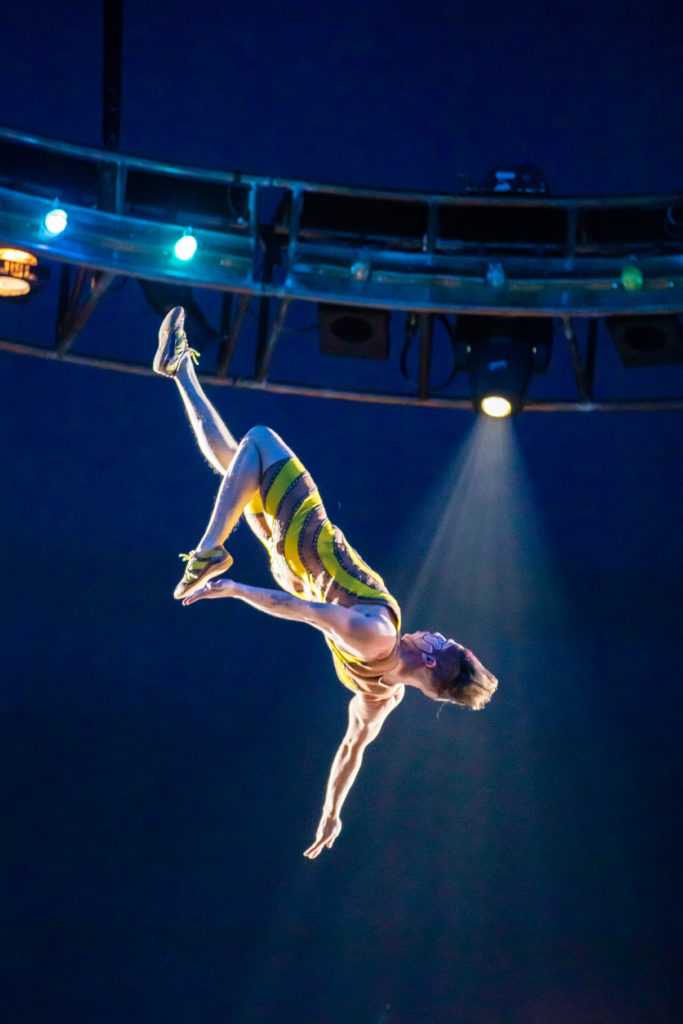 Unlocking this Pandora's box unleashes a collection of extraordinary characters who step into the Seeker's fantasy world. The outlandish creatures turn his world upside down with a touch of poetry and buckets of hilarity in an attempt to ignite his imagination and achieve a parallel universe. Heart-stopping and brilliantly imagined, it's a magical, mystery tour for the dreamer at heart. It was hard to puzzle out if the adults or the children in the audience were more wowed by the jaw-dropping feats of acrobatics, the special effects, the over 400 props in the show or the 49 performance artists.
There are new bits and bobs that you've never seen before in previous productions of Kurios. At least I don't remember them. Notable skits feature a pantomimist woos a young lady brought to the stage from the audience. He appeals to her by behaving like a cat. It's totally endearing. An elaborately choreographed group of hand-dancers project shadow puppets on a hot air balloon and clowns in fishtails race around like lunatics.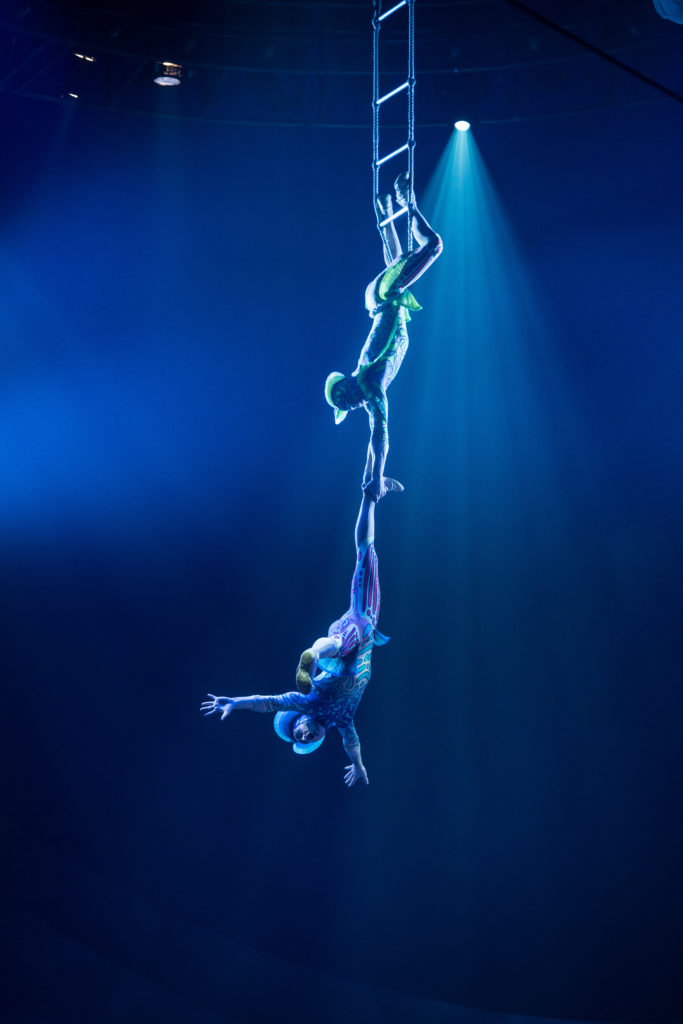 Written and directed by Michel Laprise, "Kurios" leads us into the birth of technology during the late 19th century and on a journey into the fantastical minds of the inventors of the great Industrial Age. Laprise, a former actor, director and artistic director, who started his own theatre company in Montreal and trained at the National Theatre School of Canada, has been with Cirque for two decades.
Highly recommended. An amazing show for young and old alike!
Through September 25th. Under the Big Top at Lerner Town Square at Tysons II – 8025 Galleria Drive, Tysons, VA 22102. For tickets call 877 924-7783 or visit www.cirquedusoleil.com/kurios.
'Hamilton': A Founding Father's Life Told in Revolutionary Rap and Rhyme