Alexandria History
New Exhibit at Barrett Branch: 'African-American Education in Alexandria'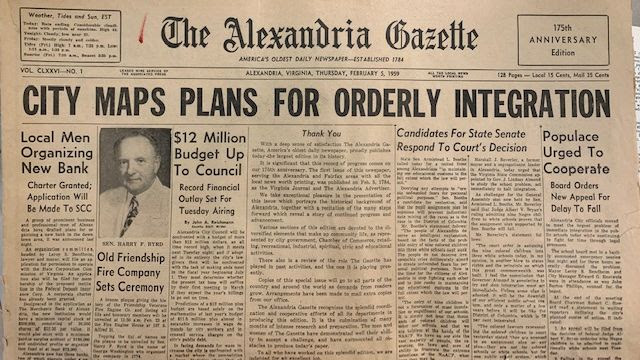 ALEXANDRIA, VA – Alexandria Library is hosting an interesting new exhibit called "African-American Education in Alexandria." Running through October, it is housed in the Local History/Special Collections Branch at the Kate Waller Barrett Branch (717 Queen St.).
The purpose of the exhibit is to give viewers an understanding of the difficulties experienced by Black students who attended this city's schools from the 1950s through the Civil Rights Movement.
Some of the items on display, accoreding to a library newsletter, include correspondence discussing the integration of schools, yearbooks with historic photos, and newspaper reports from that time. These items come from the Alexandria Library's own archives.
Accompanying the items is a digital display of records from the NAACP and Library of Congress about Alexandria and integration.
After viewing the exhibit, visit HERE to learn even more.
80 Years: The Twig's Annual Historic Alexandria Homes Tour Is Back