School News
SPORTS
Olympic Boxer and Alexandria Native Troy Isley Returns to Alma Mater to Speak with Students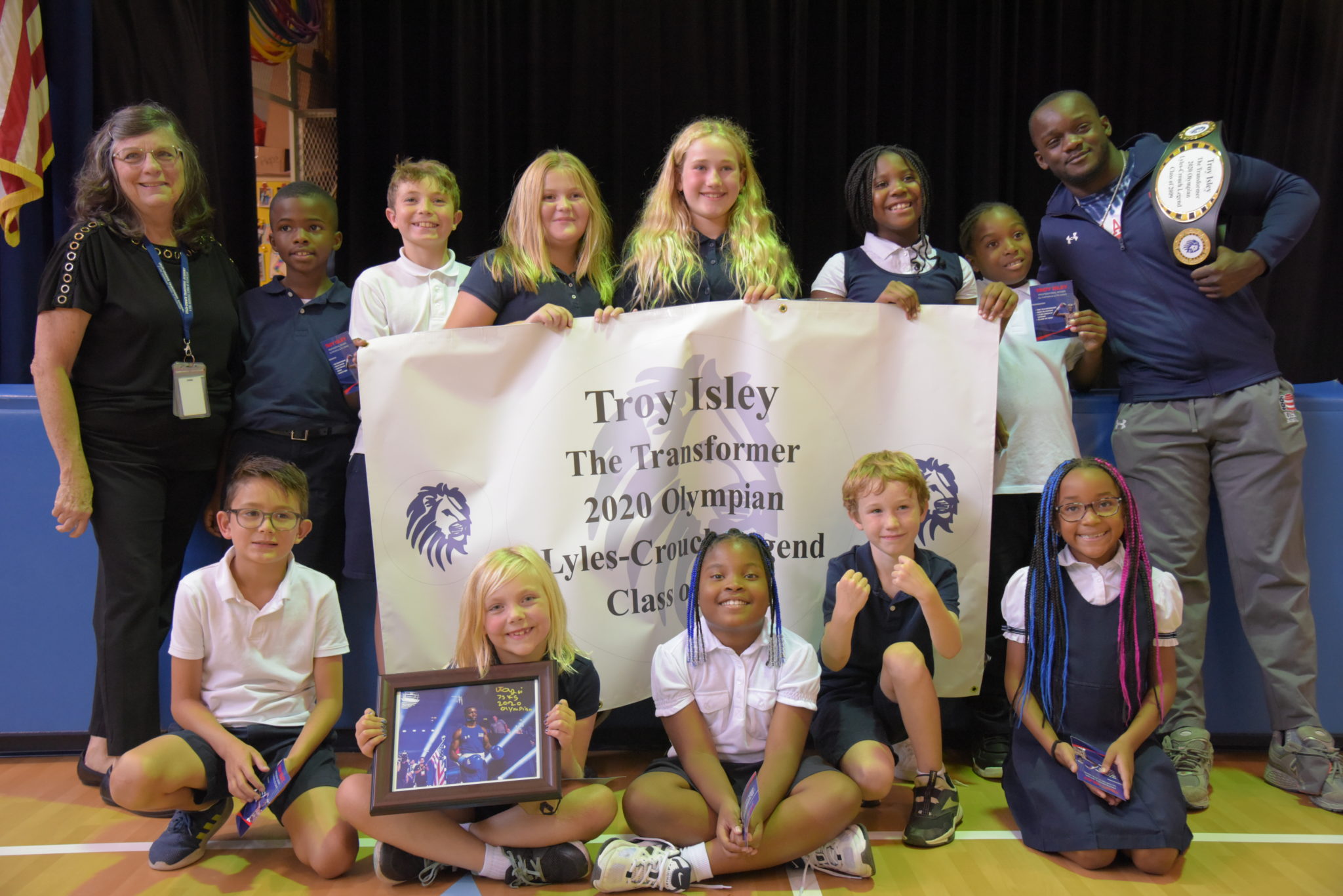 ALEXANDRIA, VA–Professional boxer, Olympian, and native Alexandrian Troy Isley returned to his alma mater Lyles Crouch Traditional Academy on Thursday August 25.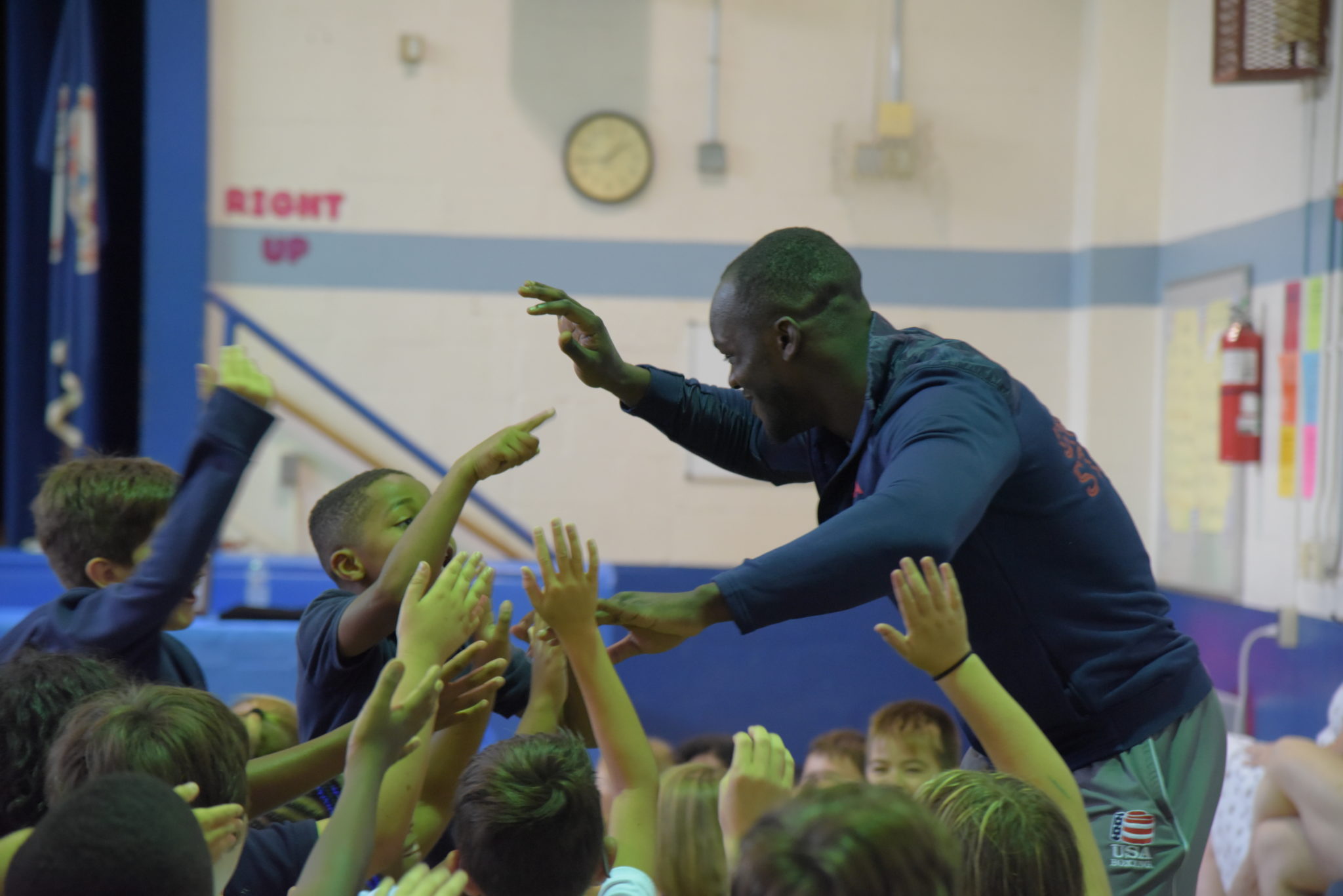 As he walked through the door to the auditorium, students hooted and hollered and high fived the Olympian.
Isley took the time to speak to the students about his time at the school and answer any questions they might have.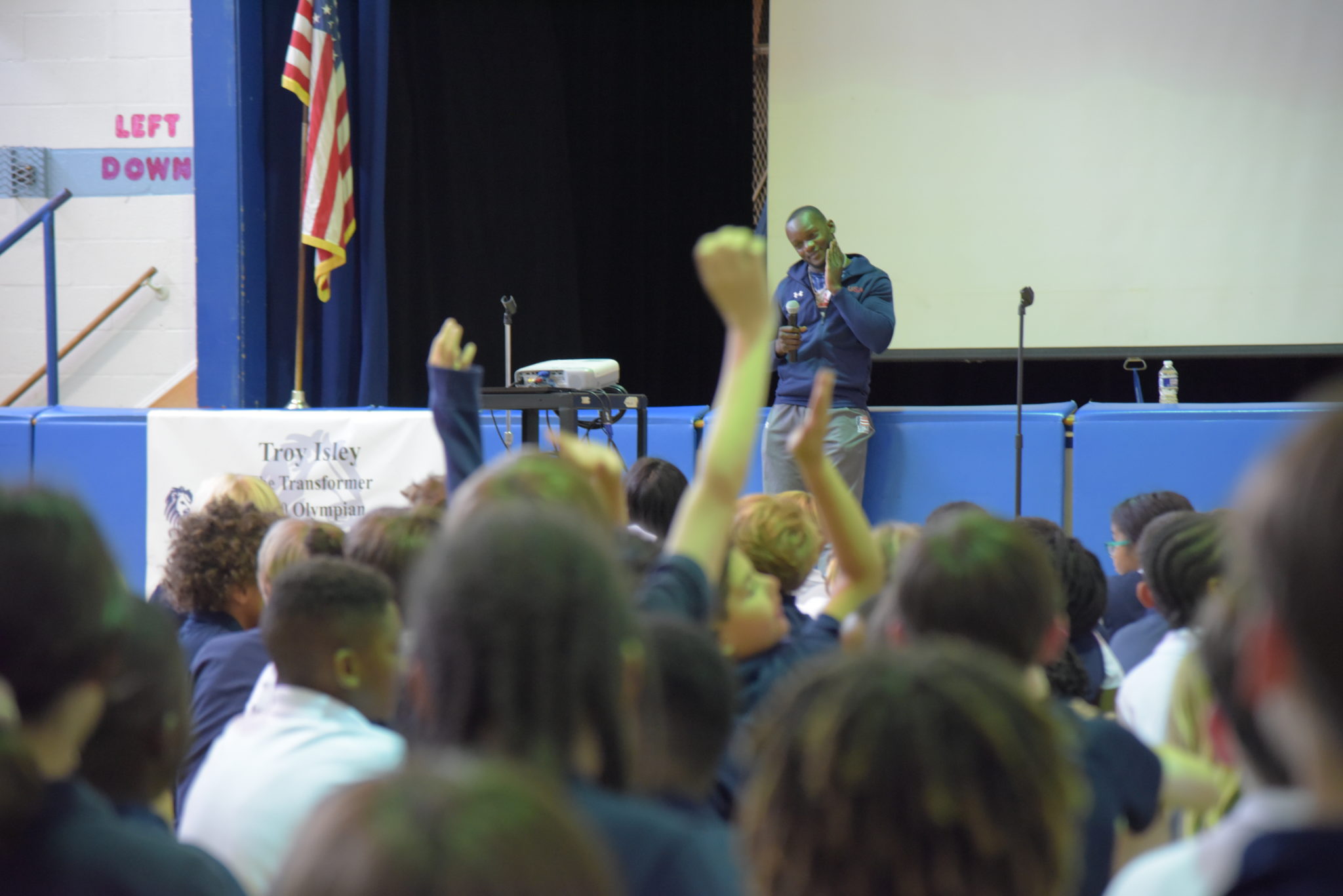 Upon returning to the school, Isley stated, "It feels great to come back and to see former people who believed in me, who took a chance on me, and when I come back and they are so proud of what I have become, it means a lot. It definitely does. It makes me want to work even harder to accomplish more goals."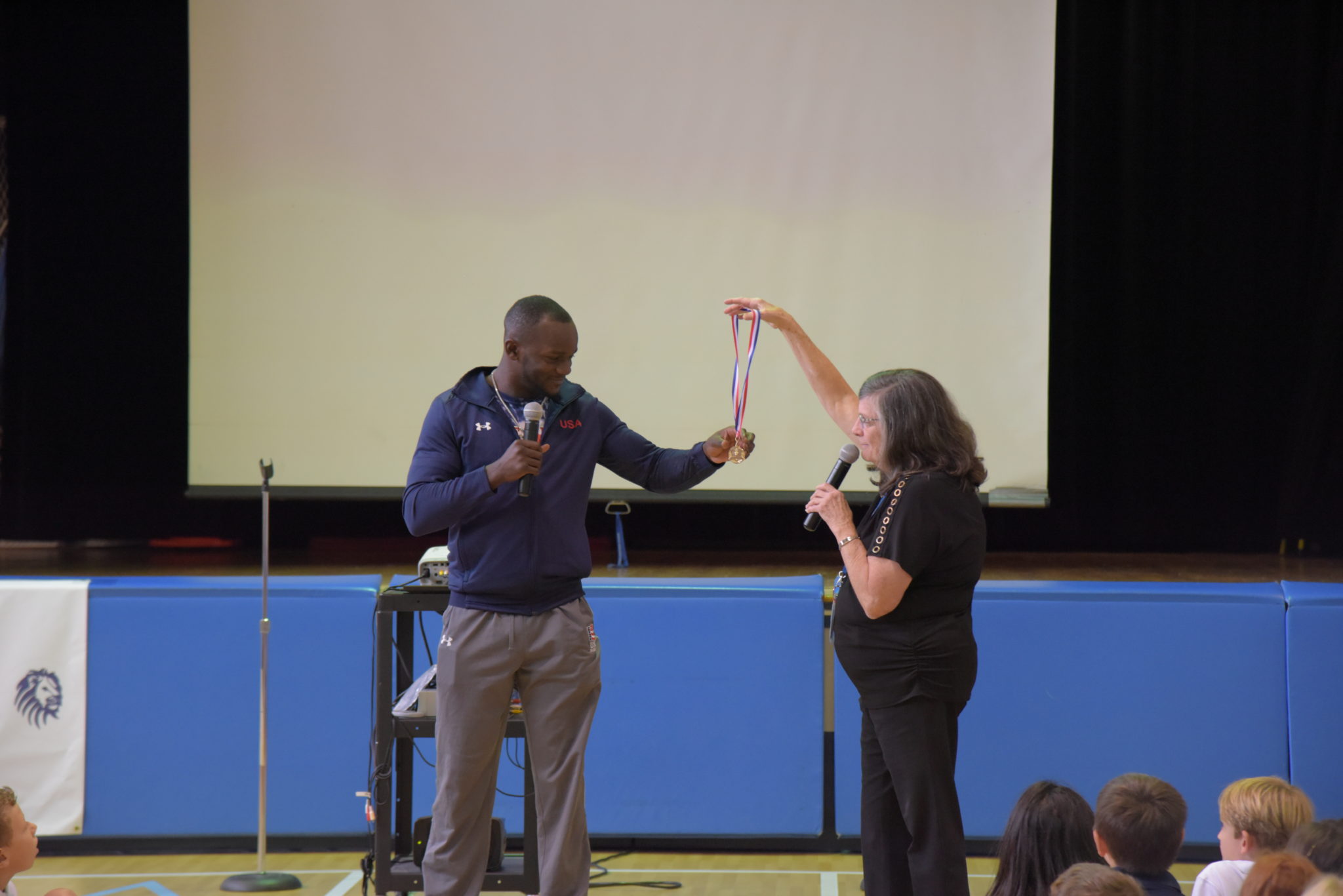 Principal Zissios then presented Isley with the Principal's Award–a gold medal which Isley actually earned during his 5th grade year at the Academy—and a Lyles Crouch Boxing Belt gifted by the PTA.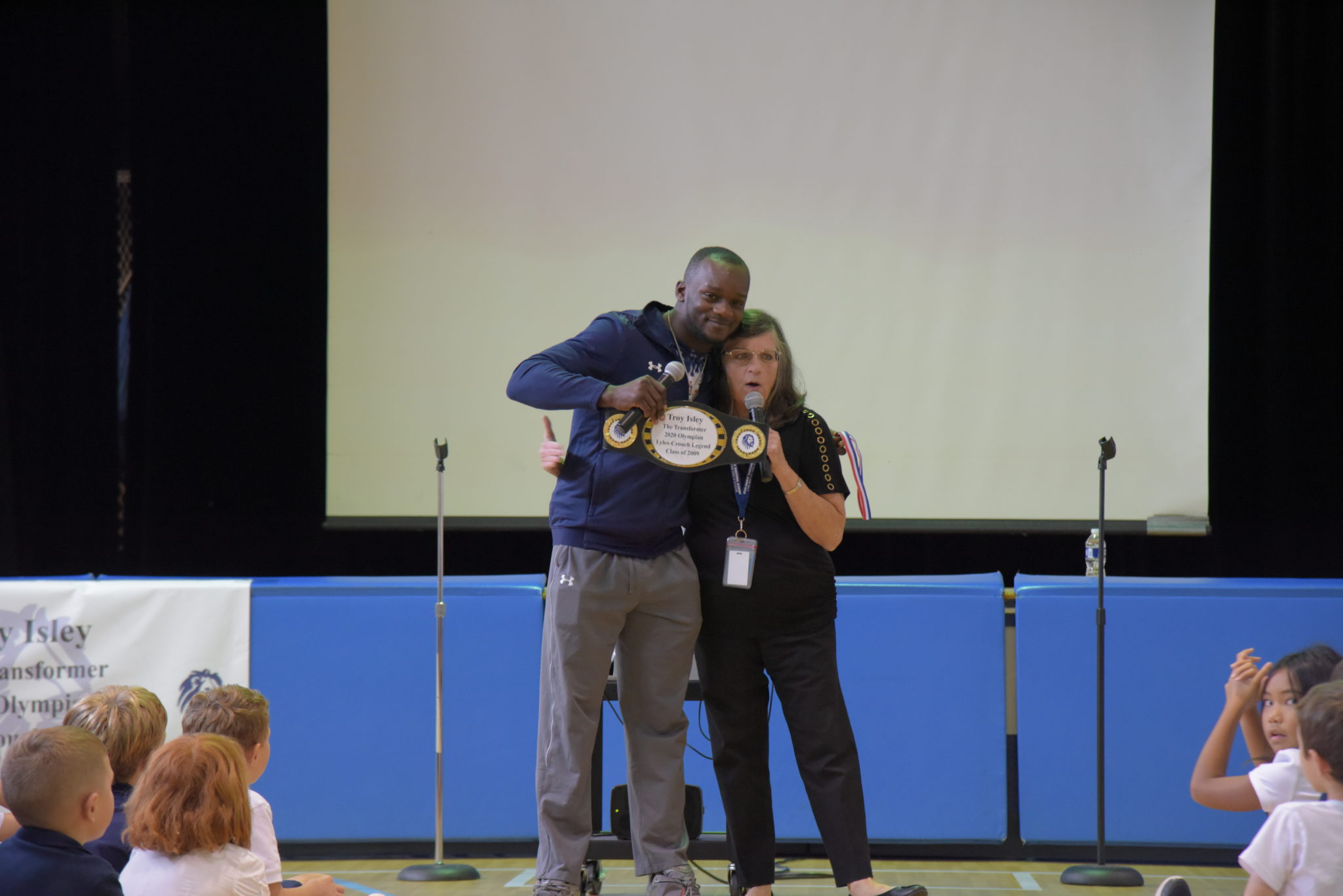 Isley grew up in Alexandria and attended Lyles Crouch Traditional Academy when he first found an interest in boxing in the third grade. Isley face trial and tribulation as he battled personal struggles, but he was determined to work hard in school and in sport.
He earned the Principal's Award in fifth grade, went on to attend Jefferson Houston Middle School and what was then T.C. Williams High School, and eventually joined the National and Olympic Teams for boxing. Isley competed in the 2020(one)Tokyo Olympics and is currently preparing for his next fight in October.
A super middleweight fighter for Top Rank Boxing on ESPN, Isley has totaled seven wins, zero losses, zero draws, and one knock-out during his career. When he is not fighting, he trains and travels, often returning to his home town of Alexandria. Isley's mother and sister still live in Alexandria, and they were present for his appearance at Lyles Crouch. They sported Troy the Transformer t-shirts (his boxing name) and aim to attend as many fights in person as they can.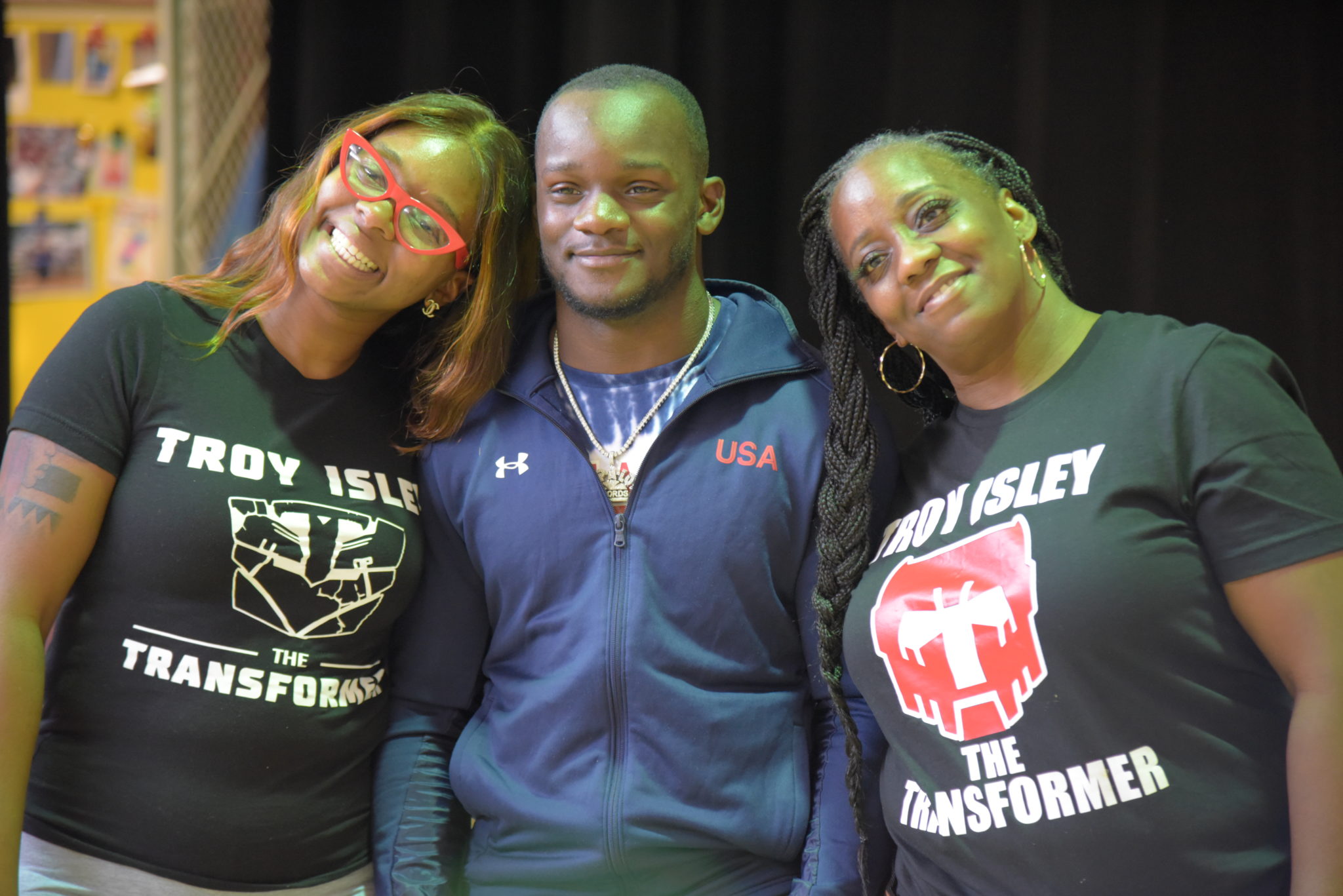 His mother noted, "It is wonderful how much love they show him here."
The day concluded with photos, autographs, and popsicles after school. Isley left the children with this thought, "You can accomplish anything," he asserts. "Don't let anyone try to make fun of you or shoot your dreams down because you want to do something different."
For more information and statistics on Isley's career, visit https://www.toprank.com/all-fighters/troy-isley/.
SEE ALSO: Former Patrick Henry Student Competes in Tokyo Olympics