Cover Story
Ariel Ventura-Lazo, Finalist for $100K Global Student Award
Alexandria student and father's journey is recognized worldwide Alexandria, VA- Ariel Ventura-Lazo is a senior at George Mason University. He is not your average student. At 32, Ariel is a father of two (an 11-year-old boy and a five-year-old girl), a business owner, and a finalist for the Chegg.org Global Student Prize.
Ariel was born and raised in Alexandria in 1990, but he is far more than a typical millennial living inside the beltway. In the late 1980s, Ariel's mother migrated to the United States from El Salvador. Growing up without a father left an impression on Ariel that has guided his way of life.
As a first-generation American in his single-parent family, Ariel inevitably faced adversity growing up. Throughout his childhood, his mother was the driving force of his path, always emphasizing the importance of education, but Ariel always questioned that.
"I didn't have a role model or any idea what it was like to go to college. I had no motivation to go," he says. "My mom just kept saying I have to go. That was the dream, for her kids to go to college and thrive from that point forward."
When Ariel first enrolled in higher education in 2009, he attended Northern Virginia Community College in Alexandria. But shortly after, his mother's dream of a college career for her son met with a jarring reality.
"I went to NOVA for one semester," says Ariel. But with no college role model or figure to follow, he says, "I didn't feel prepared. I dropped out to join the workforce. Then a couple of months after dropping out, my girlfriend and I had a child, which pegged me further into the workforce. School wasn't in the picture at the time."
Now, Ariel was a teenage father in addition to being a first-generation American and college student. Instead of having a father figure to look up to, he became the father figure. For five years, Ariel worked hard to make a living for his new family. Then in 2014, he says, "With the right resources, the right people, and the right mindset to thrive, I gave post-secondary education another shot."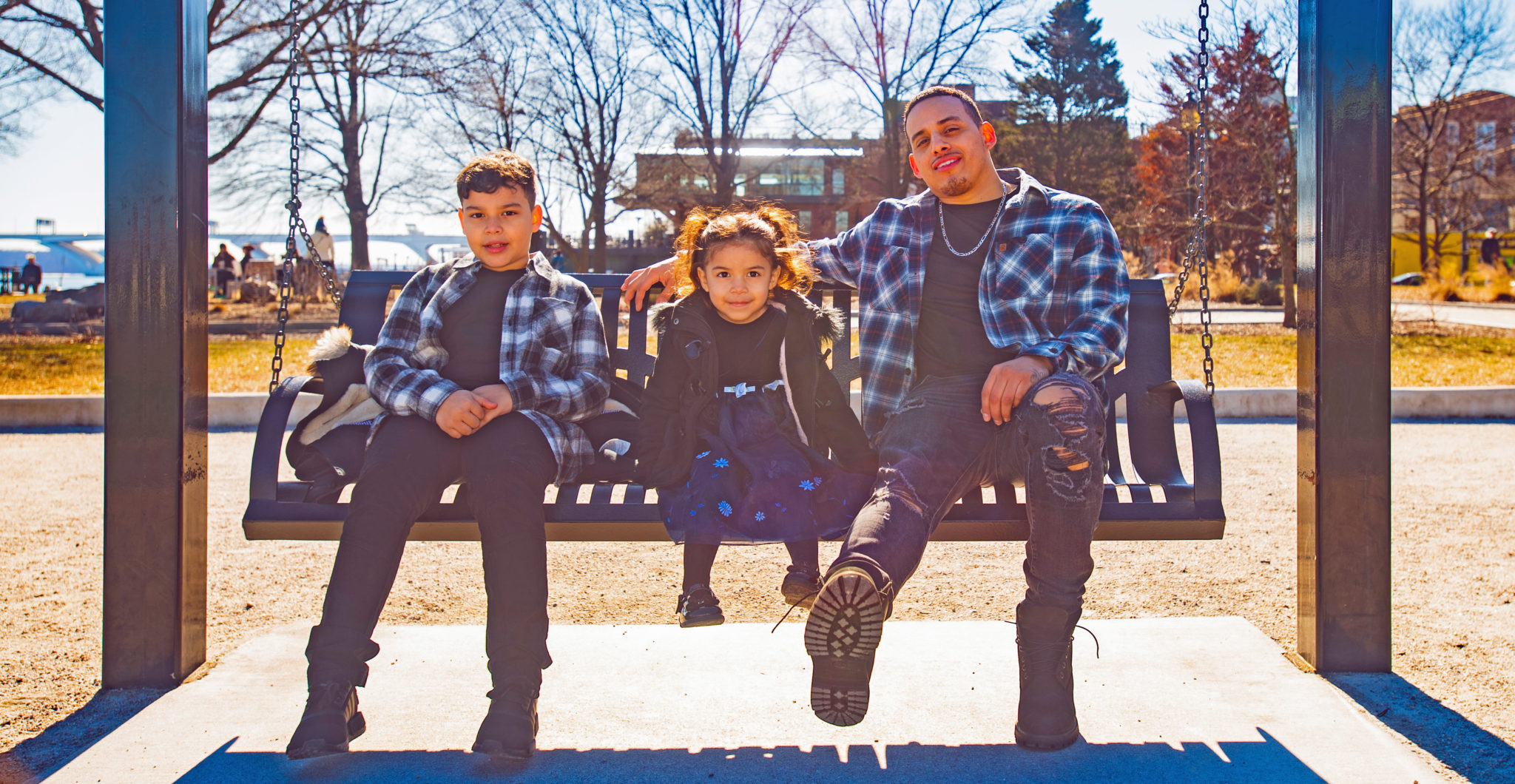 Through a local scholarship program, Generation Hope, college resources, and the advising office for non-traditional students, in 2014 Ariel earned his first 4.0 GPA and an associate's degree in business administration. He transferred to George Mason University, where he is working toward a bachelor's degree in management.
These degrees were not randomly selected. Ariel runs a business of his own and co-founded another. In October 2021, Ariel started Foundation Fatherhood, a social impact small business designed to coach, facilitate, and support single fathers.
"I've been a fatherhood coach and facilitator for the Virginia Department of Health," says Ariel. "That is really important to me. My kids both know that. They have been involved in helping me create and design curated boxes for fathers. They helped me design a lot of empowerment apparel."
Foundation Fatherhood's goal is to eliminate the stigma around mental health for men. Ariel hopes to create an outlet for fathers to not only access help being fathers—like self-care boxes and enthusiastic apparel—but also help with the more nuanced aspects of fatherhood, like emotional well-being, physical logistics of parenting, and simply being present as a father. You can find Foundation Fatherhood on social media @foundationfatherhood and soon on the website foundationfatherhood.com, which will launch later this year.
In 2018, Ariel was selected to a cohort of the Aspen Institute, an international nonprofit aimed at realizing "a free, just, and equitable society," as states their mission. During this program, his cohort created Parent Powered Solutions.
"This started as work-study," says Ariel, who has been involved in several projects with the Aspen Institute as a parent advisor. "I've been fortunate to travel the country and participate and engage in projects with student-parent success initiatives." Along with 15 other student-parent leaders from across the nation, Ariel and his co-founders set the framework for how they would help parents succeed in college. Thus, the Parent Powered Solutions Fund was born.
In 2019, Ariel was returned for a second cohort to further this endeavor. During covid, most of this cohort work was conducted virtually, but it allowed Ariel to engage and advise with many Aspen Institute leaders across the country.
"The Parent Powered Solutions fund was focused and led by myself and ten other awesome student-parent leaders," he says. "They've done so much work across the nation, lobbying, starting nonprofits, and so many other things to allow for equity, as student-parents tend to be low income and in a minority."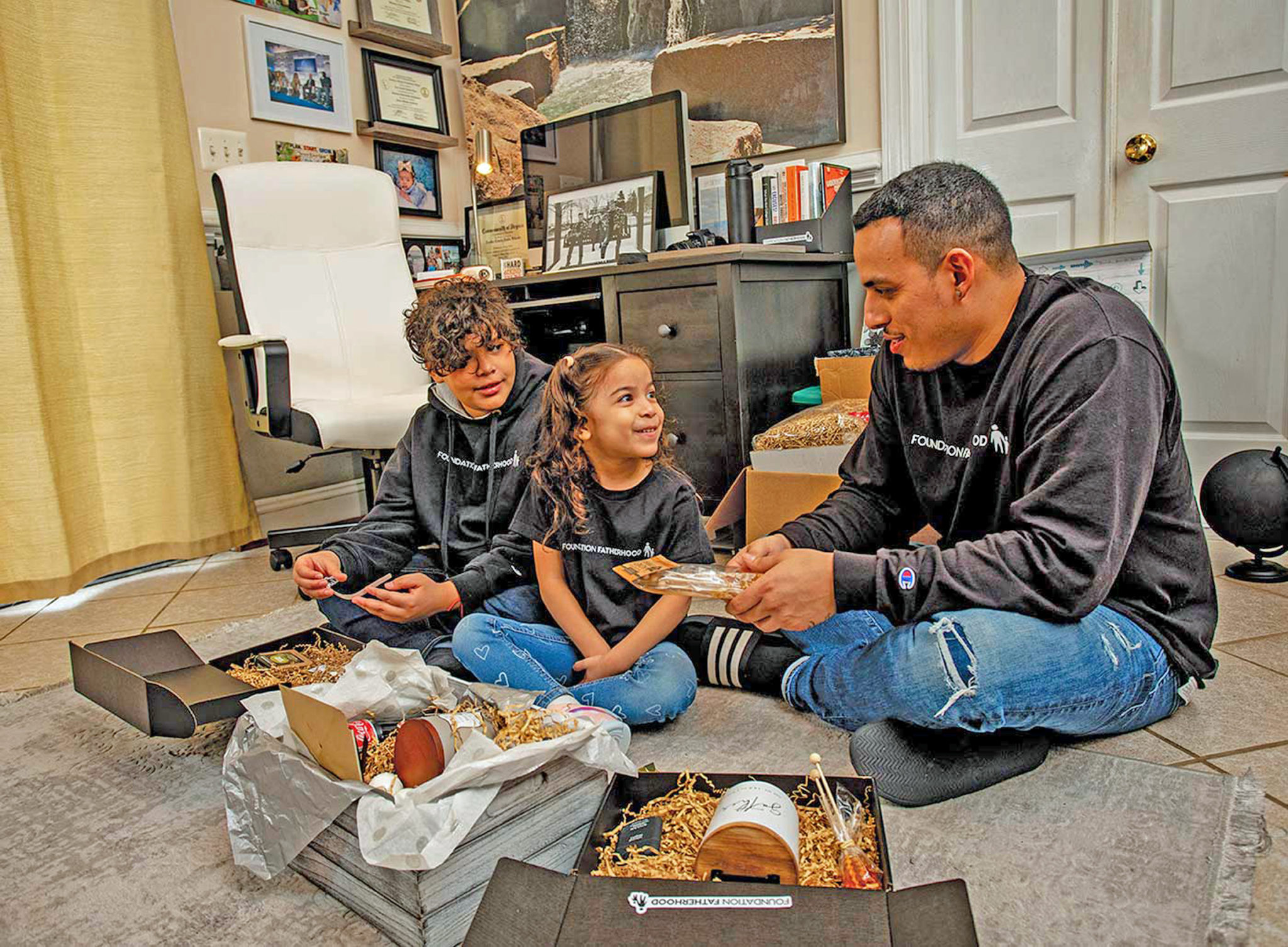 Ventures such as these, coupled with Ariel's stellar attitude, unique journey, and infallible determination, saw him selected to the group of 50 Chegg.org Global Student Prize finalists.
The Chegg.org Global Student Prize is an annual $100,000 sum awarded to one student making a difference in academics, their community, and among their peers by showing creativity, overcoming adversity, and fostering relationships with other global citizens. Nominees must be at least 16 years old and enrolled in an academic institution or training and skills program. Part-time, full-time, and virtual students nationally and internationally are eligible to apply.
Ariel first heard of the prize while sifting through his emails one day. "I almost archived the email," he recalls. "I let it sit for a couple of weeks due to imposter syndrome." Ariel was under constant self-scrutiny about whether he was actually as outstanding as his resume made it seem.
One day he decided to trust his talents and apply. In February 2022, he began curating his portfolio, refining the list of his accomplishments within both his academic and parental careers.
In early July, Ariel learned that out of almost 7,000 applicants, he was selected to the top 50 prize finalists. "It was an amazing feeling to be considered for this prize," he says. "Honestly, it was an honor to be among exceptional students and change-makers from around the world. I looked into everyone, and amazing students worldwide are doing amazing things at such a young age." You can view the complete list of finalists at www.globalteacherprize.org/global-student-prize/2022-finalists/.
"I'm proud of myself to be considered for it. I think it is important to highlight that [Chegg is] bringing stories together of how all these students make an impact on society and beyond," he says.
The top ten finalists will be announced sometime in September and the final Chegg.org Global Student Prize winner will be announced in November. Until then, Ariel is focusing on his business, his studies, and his children. He expects to graduate from George Mason in spring 2023.
"It has been a long journey since 2014—an extremely difficult journey," Ariel says. "From wipes, to formula, to daycare pickup, to programs like SNAP, we've grown and progressed. I've seen first-hand that education is important for success and economic mobility."
Being a student-parent is challenging, but Ariel assures that it is rewarding, especially knowing his children are watching him. "My 11-year-old understands what's going on. He always tells me congrats and watches me while I'm up day and night. It took a month and a half to do the application and create, review, and edit the draft. For days on end, he would go to sleep at 10 pm, then wake up at 6 in the morning to see me still working on my laptop. Whether I advance to the top ten or not, I hope he takes away the importance of education. I applied to highlight the importance of education and advocacy."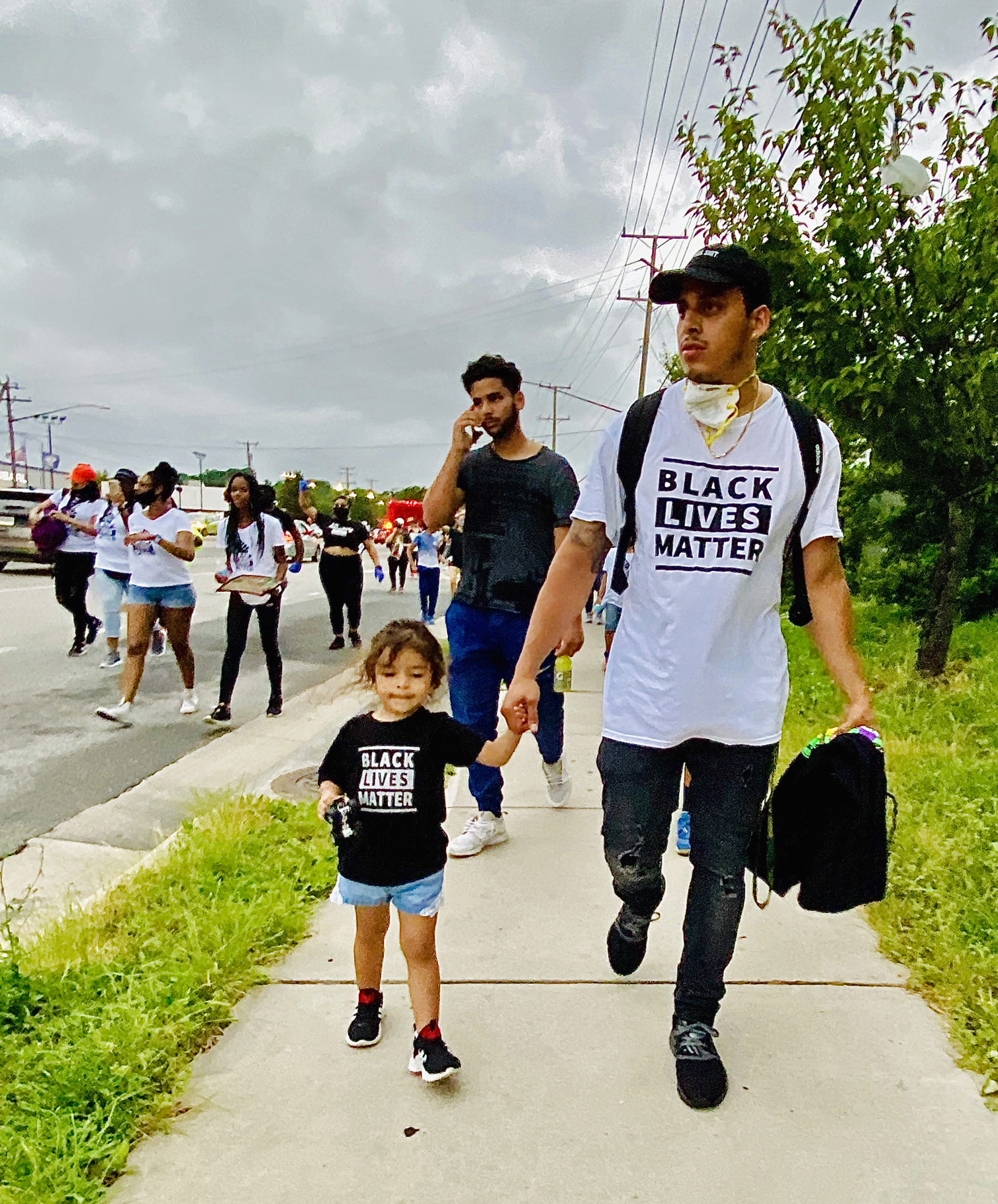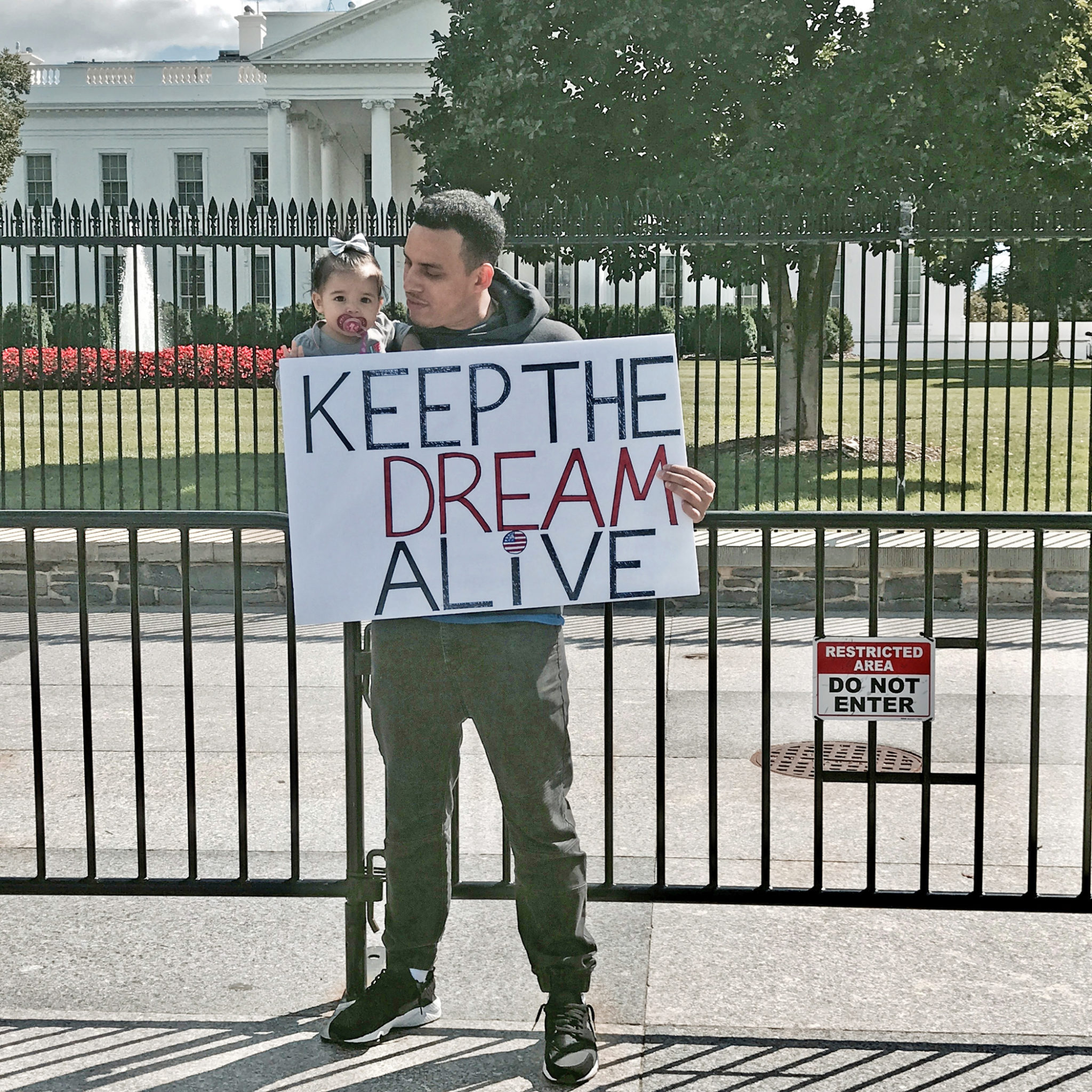 Ariel's application includes aspects of advocacy. He says he and his daughter have protested for many relevant issues. "I want them to know that advocacy is important, that education is important, and also that you should do something because you love to do it," he says.
Ariel is grateful for his journey through the Global Student Prize application process. He is enjoying the moment with his children and his studies. Still, he occasionally dares to dream of the near future.
"It would be amazing to be considered the top prize winner. It would mean I could finish my last semester without worrying about bills for the first time ever. It would mean Foundation Fatherhood would get a jump start on its mission and projects. But like I said before, it is really important that [Chegg.org] has brought this awesome network of students together. We are already connected on social media around the world."
When Ariel is not working, studying, or change-making, he enjoys building forts, going to the pool, and doing arts and crafts with his children. For more information on the Chegg.org Global Student Prize, visit www.chegg.org.
ICYMI: The ABCs of Back to School