Music
From Studio to Stage, Cancer Can Rock Turns Darkness Into Light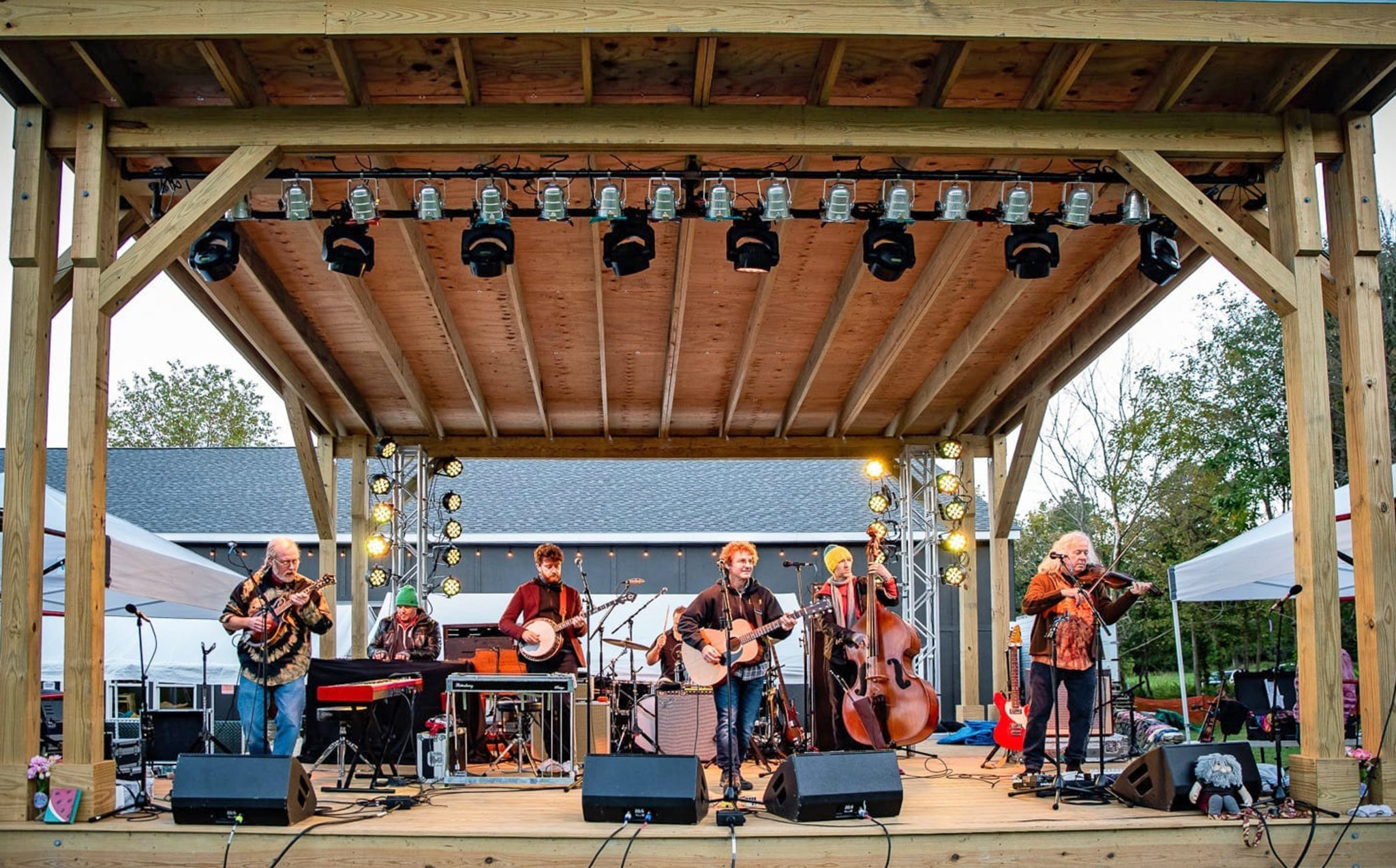 Alexandria, VA – In 2015, the incomparable Jenny Langer, one of the DC region's most talented and accomplished musicians, had her world uprooted when she was diagnosed with early stages of cancer. Like so many, it was a mindblower for her, but she held steady, trying to find some glimmer of light amidst the dark.
And following treatment, she did exactly that, unearthing both comforting solace and essential engagement by joining forces with an unprecedented organization dedicated to bringing joy and collaboration to those who so desperately need it. She would be one of many, both before and after her, who would bond deeply with Cancer Can Rock.
"I was invited by (CCR founder and record producer) Jim Ebert to record one of my songs," Langer says. "It was a golden opportunity to turn something dark into a moment of emotional healing. And it also gave me a sense of validation that I didn't realize I was missing ever since the diagnosis."
What Ebert and his dedicated CCR team do is not only enriching and generous, but it's also pretty straightforward on the surface: they give musicians with cancer, both beginners and professionals, the opportunity to record the song of their choice in a high-level recording studio with top-notch studio musicians, and have a professional video shot of their session, for their own collection and for their family, friends, and posterity, no matter what the cancer outcome. All courtesy of Cancer Can Rock.
But the ever-rising costs of providing such a memorable and gratifying experience, which can include travel and other expenses, are not cheap and require constant fundraising. That's why the wonderful Nova Music Fests, where Langer appeared with her band The Honey Larks in 2021, are vital to CCR's ongoing and essential fundraising efforts.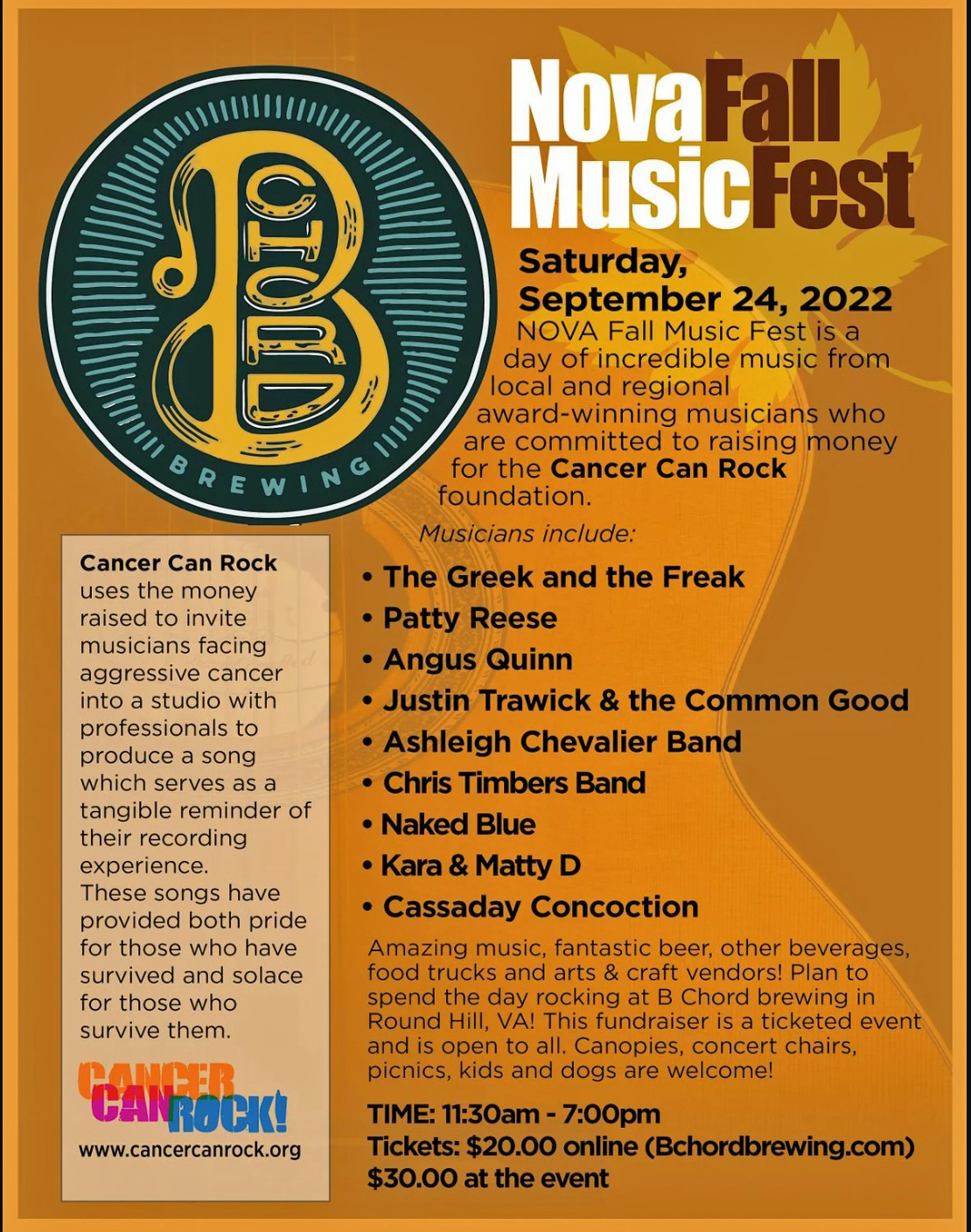 That's also why anyone who wants to help support Cancer Can Rock would love every minute of the Nova Fall Music Fest on Saturday, September 24, at B Chord Brewing Company in Round Hill, VA. The musical lineup is as stellar as possible, with local music staples like Patty Reese, Justin Trawick and The Common Good, Ashleigh Chevalier Band, Cassady Concoction, and others; tickets are only $20/$30 and available at tinyurl.com/novafallmusicfest.
CCR events like this help provide attendees with personal satisfaction in helping such a worthy cause and being privy to truly excellent live music while enjoying the offerings of a well-known brewery.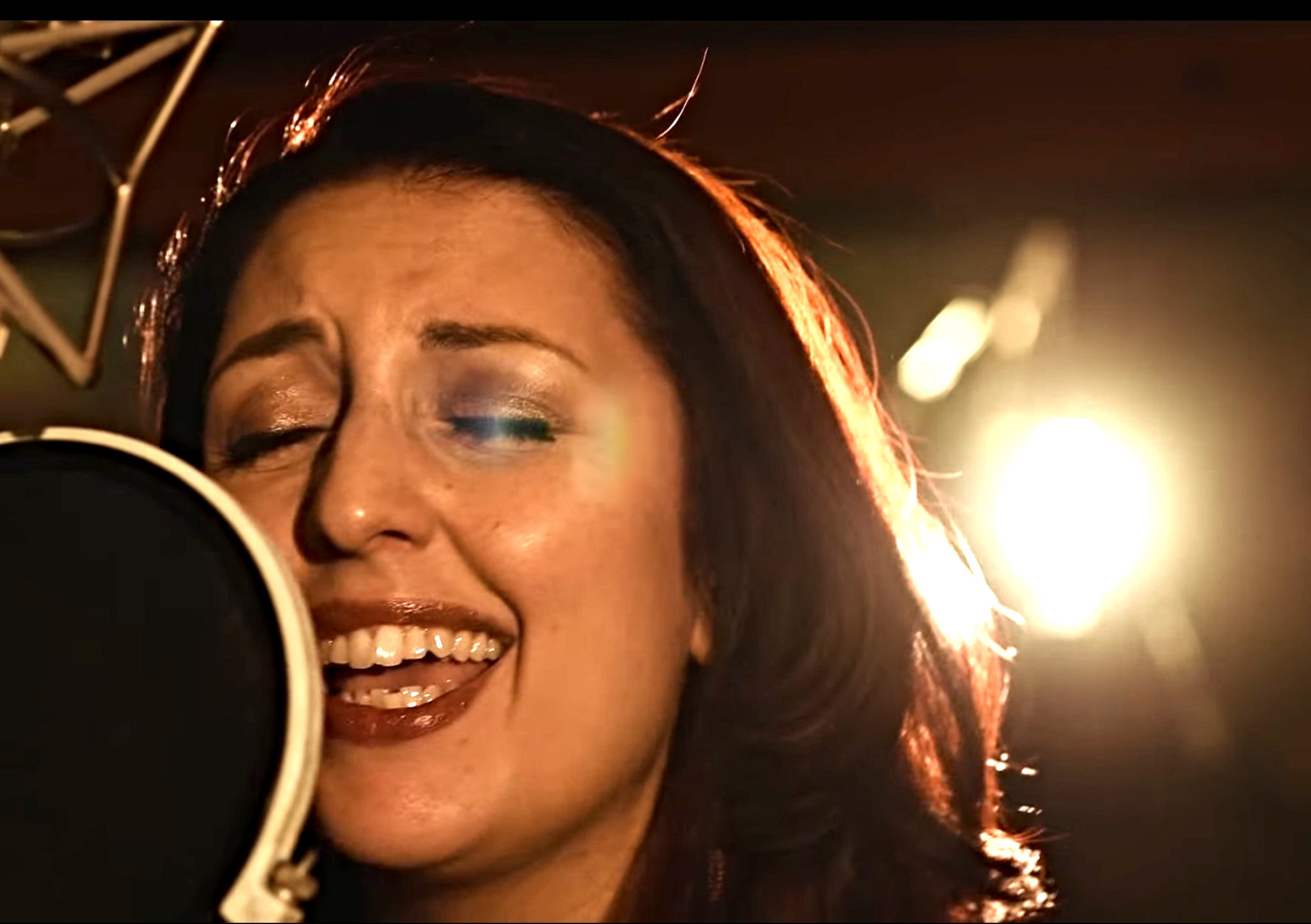 Jenny Langer's experience with Cancer Can Rock boosted her morale significantly. It also amplified her burgeoning career. "Working with the Cancer Can Rock team gave me the courage to record an original full-length album, which changed my life as an artist. I'll forever be grateful to CCR and the incredible work they do."
ICYMI: 'Kurios': A Magical Mystery Tour for the Dreamer at Heart, Through Sept. 25 in Tysons