Mount Vernon
Goings On in Mt. Vernon This Summer and More to Come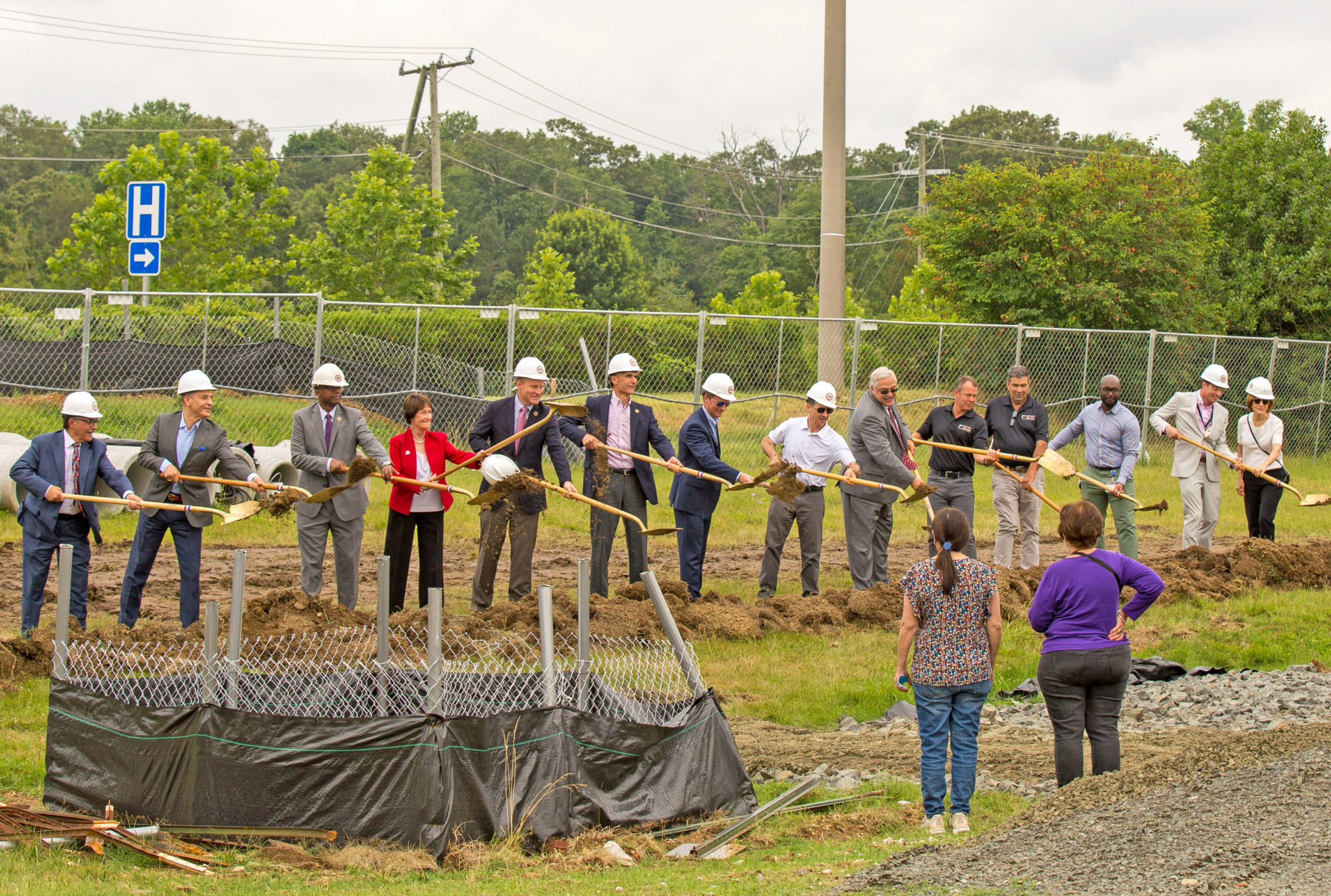 Alexandria, VA – Taking the Next Step at the Workhouse Arts Center
Early this summer, former chair of the Fairfax Board of Supervisors, Sharon Bulova (in red jacket), joined current chair Jeff McKay (to her left) and Mount Vernon Supervisor Dan Storck (to his left), and other members of the board and county staff broke ground on the refurbishment of two buildings, streetscape improvements, and landscaping of the courtyard on the Workhouse Campus in Lorton. The interior renovations of Buildings W-13 and W-15 are for future tenant use as a restaurant, craft beverage production or tasting room, or other approved use that supports the campus's art and cultural center goals and assists in activating the project site.
New Firehouse 'Uncoupled' in Lorton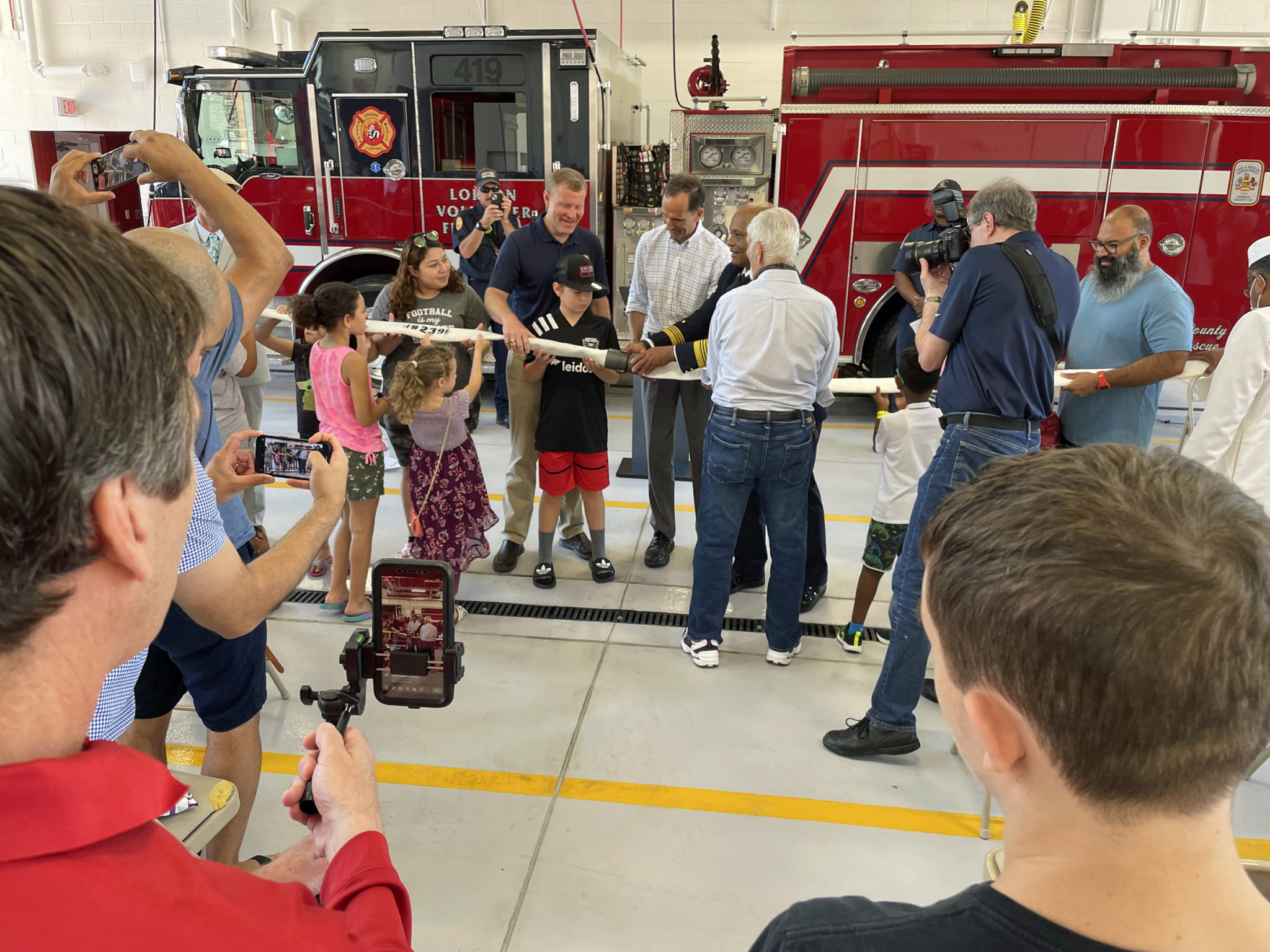 In June, the community joined Mount Vernon Supervisor Dan Storck, Fairfax Board Chair Jeff McKay, and Fire Chief Butler in the official hose uncoupling for new Fire Station 19 in Lorton. The hose uncoupling is the fire station ceremonial ribbon cutting.
AHS Plans Elegant Gala for 100th
On September 17, the American Horticultural Society plans "A Great American Garden Party" at its beautiful River Farm home on the Potomac in Mount Vernon. Zebra is excited to be a Media Sponsor of the Black Tie Optional event, which includes cocktails and dinner in the beautiful gardens.
Co-chairs Jane Diamantis and Laura Dowling are planning special attractions, including a Garden Boutique of exclusive vendors and a Flower Bar of custom bouquets.
The AHS 2022 Liberty Hyde Bailey Award Winner, Bart O'Brien, will be honored at the event.
Tickets are $295 each and can be purchased on AHS's Gala webpage. For sponsorships, which for the first time this year include engraved bricks on the expanded garden walkway, contact Susan Kleist, VP of Development, at [email protected].
Funds raised by this event will go directly to supporting AHS's educational programs, fostering horticulture projects nationally, and preserving Historic River Farm, the permanent headquarters of the AHS.
New Library/Community Center to Open
On September 24, Mount Vernon will celebrate the Grand Opening of the Lorton Community Center and Library. The Community Center will be co-located with the existing Lorton Library at 9520 Richmond Highway. The project included a complete renovation of the existing 10,000 square foot library with a new addition of 6,000 square feet and the construction of a new 30,000 square foot single story Community Center building. The facility includes space for the Lorton Community Action Center (LCAC) as the Murphy House and trailer currently used by LCAC will be removed from the site and will also serve as the new home for the Lorton Senior Center. The project includes upgrades to the existing park, playground and fitness equipment, and walking trails. The construction began in July 2020.
ICYMI: 'The Color Purple' at Signature Theatre: An Emotional Performance With a Story and Music That Will Grab Your Heartstrings