Music
Rock On! Support Talented Young Musicians at an End of Summer Concert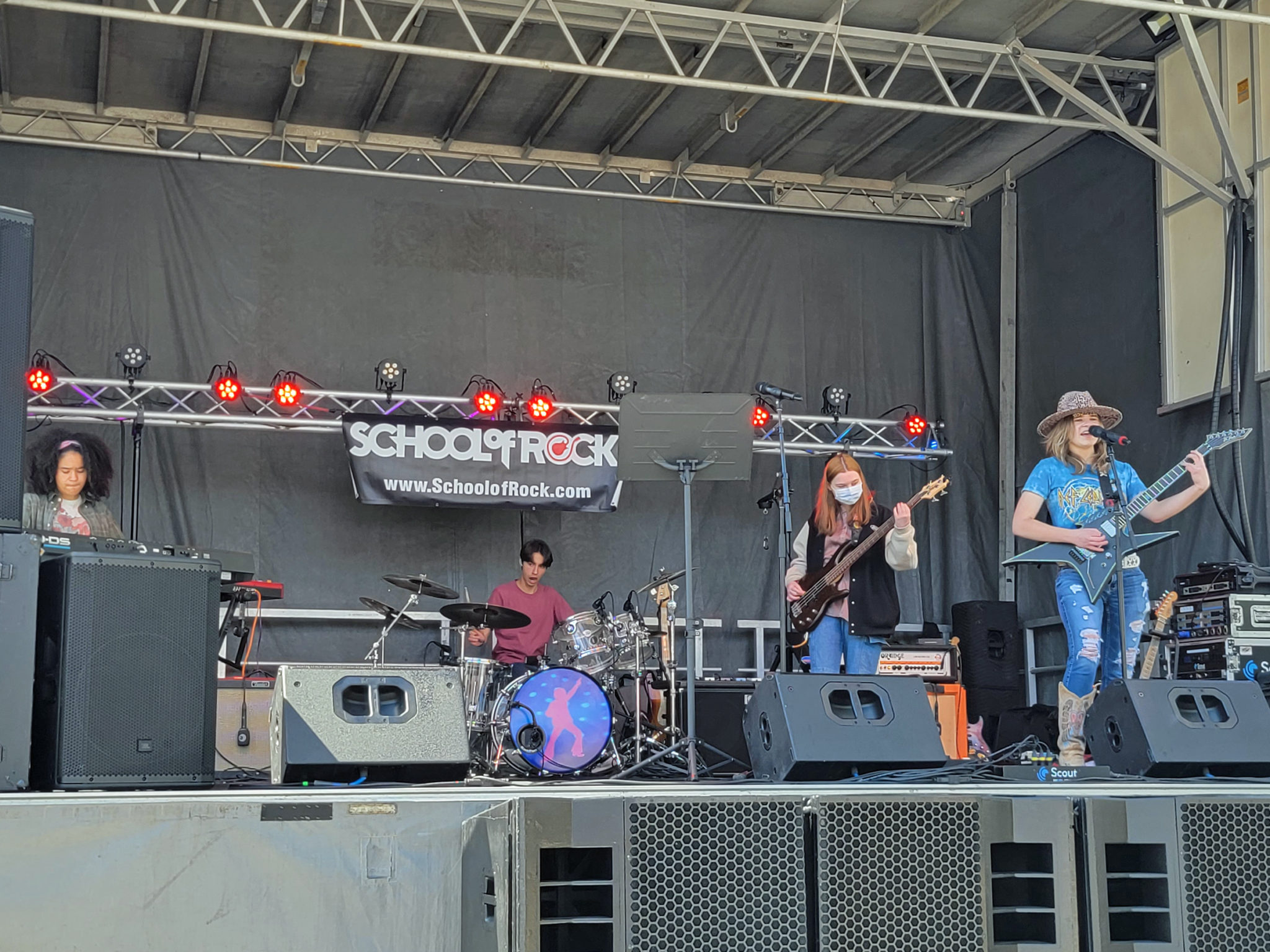 Alexandria, VA – School of Rock Alexandria (SORA) invites the Alexandria community to a big end-of-summer concert on Sunday, September 25, at Kauffman Auditorium inside Lee Center (1108 Jefferson St.) Experience the magic when you mix kids, instruments, music, and an appreciative crowd.
Owner Steve McKay opened School of Rock Alexandria three years ago. Since then, his students have played more than a dozen shows.
"I want to bring the community together," McKay told The Zebra, "and these kids' hard work and teamwork accumulates to a performance for the public at the end of their season."  He added, "The confidence they show on stage just gets me every time."
The $5 entry fee includes a raffle ticket to win a month of free lessons, a $250 value. The grand prize is a guitar and amp package worth $280. The raffle will be drawn during the show, and you must be present to win.
Each band is named for the songs they will perform, e.g., Red Hot Chili Peppers vs. Green Day and Ozzy vs. Dio. SORA's house band will headline the event, playing various rock songs.
Performance-level students audition for the house band and frequently play throughout the Northern Virginia region. The bands will play between 1 and 5 pm. Beyond the music, there will be vendors and a food truck.
SORA's students range from the ages of eight to 17. They practice with an instructor on voice, keyboard, guitar, bass, or drums once a week. Those ready to take their place with one of the school's bands practice an additional day. Once they have enough practice on their respective instruments, the students form a band to perform for a crowd.
Hallie Hust, a 17-year-old house band member, has been with SORA for more than a year. "School of Rock is my favorite place to be," she said, "because I get to play music with talented musicians, I get to make amazing friends there, and I learn lots of new things from the amazing instructors."
Come out and support these young artists. Doors open at 12:30 pm. There is plenty of parking. The venue is ADA accessible.
School of Rock Alexandria, located at 3260 Duke St, Alexandria, is a growing community dedicated to enriching lives through performance-based music education. To find out more about this event, visit www.tinyurl.com/alxrocks. Learn more about School of Rock Alexandria by visiting alexandria.schoolofrock.com.
ICYMI: See a Sizzling Cabaret Show Every Month at Italian Restaurant in Old Town Alexandria