Press Release
George Washington's Mount Vernon Welcoming Public for Fall Events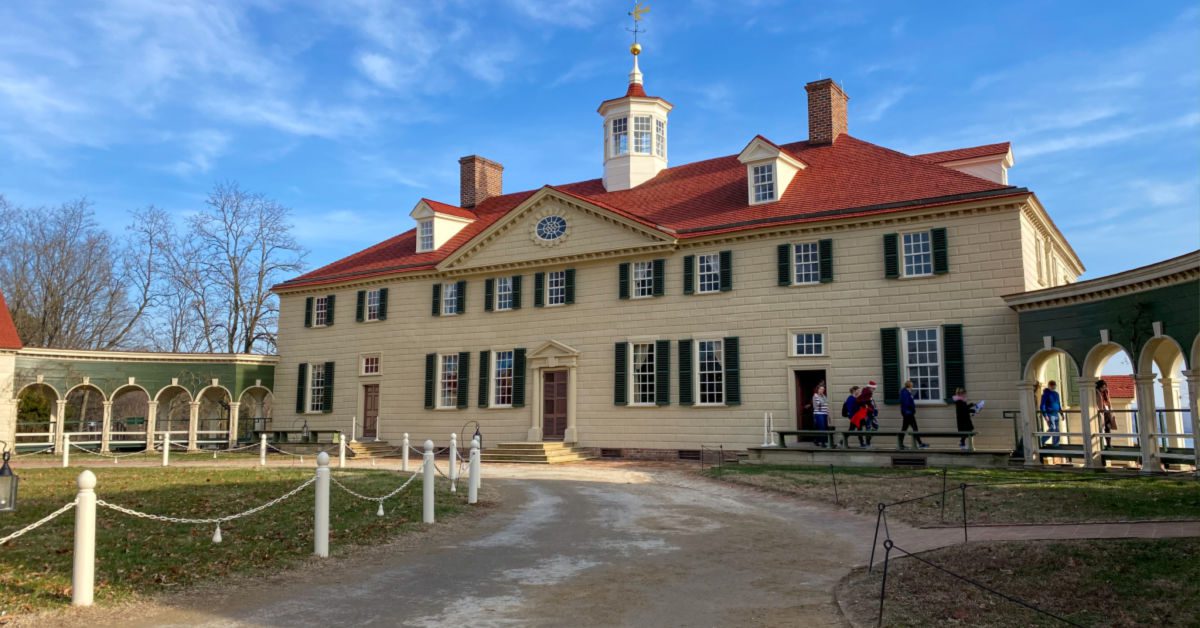 ALEXANDRIA, VA – There is something for everyone this fall at George Washington's Mount Vernon. Families, history buffs, bakers, bookworms, gardeners, shoppers, and fun seekers will want to make plans now to visit the estate in September and October.  Events include:
The Colonial Market and Fair on September 17-18. Step back in time for food and wares by colonial artisans, theatrical entertainment, live music, and demonstrations – all included in the regular price of admission. Read more here.
Luke Adams Glass Art Signing on September 17. Renowned Massachusetts glassblowers returns to sign handblown glass pumpkins and other one-of-a-kind pieces. Read more here.
Lincoln and the Fight for Peace Book Event on September 21. Meet CNN Senior Political Analyst John Avalon as he discusses and signs his new book on Lincoln's plan to secure a lasting peace after the Civil War and how George Washington inspired him. Read more here.
George Washington Whiskey Tasting on Saturdays in September. Sample whiskey and other spirits and tour Washington's Distillery and Gristmill. It's also Virginia Spirits Month, and all bottles are discounted 20% during the month of September. Read more here.
Fall Wine Festival and Sunset Tour on October 7-9. Bring a blanket to taste unlimited wine samples from Virginia wineries on the East Lawn overlooking the Potomac River, visit the Mansion, and meet George and Martha Washington. Read more here.
Historic Plant and Garden Sale on October 1. Shop annuals, perennials, trees, and shrubs grown in Mount Vernon greenhouses. Read More here.
Slave Memorial Commemoration on October 8. Mount Vernon and the Black Women United for Action remember the enslaved people who lived and worked on the property with a wreath laying ceremony. Read more here.
Fall Harvest Festival on October 22-23. Meet General Washington and celebrate autumn with 18th-century activities and demonstrations like candle making, cooking, horseshoeing and textile production, and beer tasting. Read more here.
Bread Baking on October 27-30. Culinary historian Justin Cherry demonstrates the 18th-century baking process, with fresh bread for sale. Read more here.
Trick or Treating on October 29. Bring the little ones to greet General Washington and collect candy at the historic grounds, along with a puppet show, music, magic, and a costume parade. Read more here.
Read the full listing of Mount Vernon events 
here
. Most Mount Vernon events are free or discounted for members. Information about Mount Vernon membership is available 
here
.
The Mount Vernon Estate is owned and maintained by the Mount Vernon Ladies' Association, the oldest national historic preservation organization in the United States. The estate is open to visitors and includes the Mansion, a museum and education center, gardens, tombs, a working farm, a functioning distillery and gristmill. It also includes the Fred W. Smith National Library for the Study of George Washington.
At Sept. 13 Ceremony, 25 Will Become Naturalized Citizens in Market Square