Community News
City of Alexandria Formally Objects to Virginia American Water Rate Increase
Public is encouraged to register opposition with the State Corporation Commission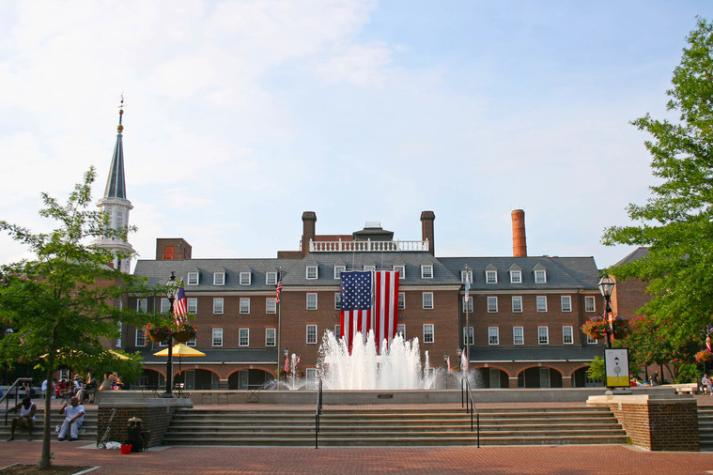 ALEXANDRIA, VA – At the direction of Alexandria City Council, the City has formally objected on behalf of Alexandria's water customers to Virginia American Water's request to the State Corporation Commission to raise water rates. The City's primary objections are that the company's proposed return on equity, or profit margin, should be lower; the rate of bill increases should be gradual and representative of national averages; and costs of serving customers should be appropriately and fairly allocated among residential, commercial, and industrial customers
"While Virginia American Water is an important partner in Alexandria's water system, the City has a responsibility to the community to speak up when rate increases are too aggressive," said City Manager James Parajon. "Increases are needed from time to time in order to maintain and improve aging infrastructure, but they must be structured and paced fairly and equitably."
The company has requested authority to increase its rates to produce additional annual jurisdictional sales revenues totaling nearly $14.3 million, or a 27.6% increase over present pro forma revenues. The company's request includes an annual water service rate increase of $11,565,880 or 27.35%. The company indicates that this rate request is based on a 10.9% proposed return on equity, or the rate of profit the company desires to achieve.
Under the requested rate increase, the bill for an average residential customer using 4,500 gallons of water per month would increase by about 40% – or a total of about $117 per year. This estimate excludes purchased water and other surcharges such as the Water and Wastewater Infrastructure Surcharge (WWISC). Residential customers with above-average water usage, for example, greater than 5,500 gallons per month, will see their monthly bills increase by more than 50%.
The public is encouraged to submit comments opposing the requested increase online with the State Corporation Commission by September 20. On the online application, choose "Submit Comments" under case PUR-2021-00255. Indicate in your comments that the return on equity should be lower and the rate increase should be phased in more gradually.
The page also includes the state order summarizing the company's request. The order allowed the proposed rates to go into effect as of May 2022, subject to refund, pending any future approvals by the Commission.
The Commission will hold a public hearing starting September 23 at 10 a.m. by telephone. The hearing will continue September 27, at 10 a.m. where participants may join via telephone, webcast or in-person. The in-person hearing option will be held in the second-floor courtroom located in the Tyler Building (1300 E. Main St., Richmond). The Commission will hear from the public, the company, and other stakeholders. Members of the public desiring to speak at the hearing should arrive at least 15 minutes in advance to register with the bailiff.
The City does not operate utilities. Virginia American Water is the privately-owned, for-profit provider of drinking water in Alexandria. The company provides tips on its website for reducing water use.
DASH Bus Service Free Alternative During Months-Long Yellow Line Metro Closure