Community News
Alexandria Native Serves U.S. Navy at Navy Talent Acquisition Group Carolina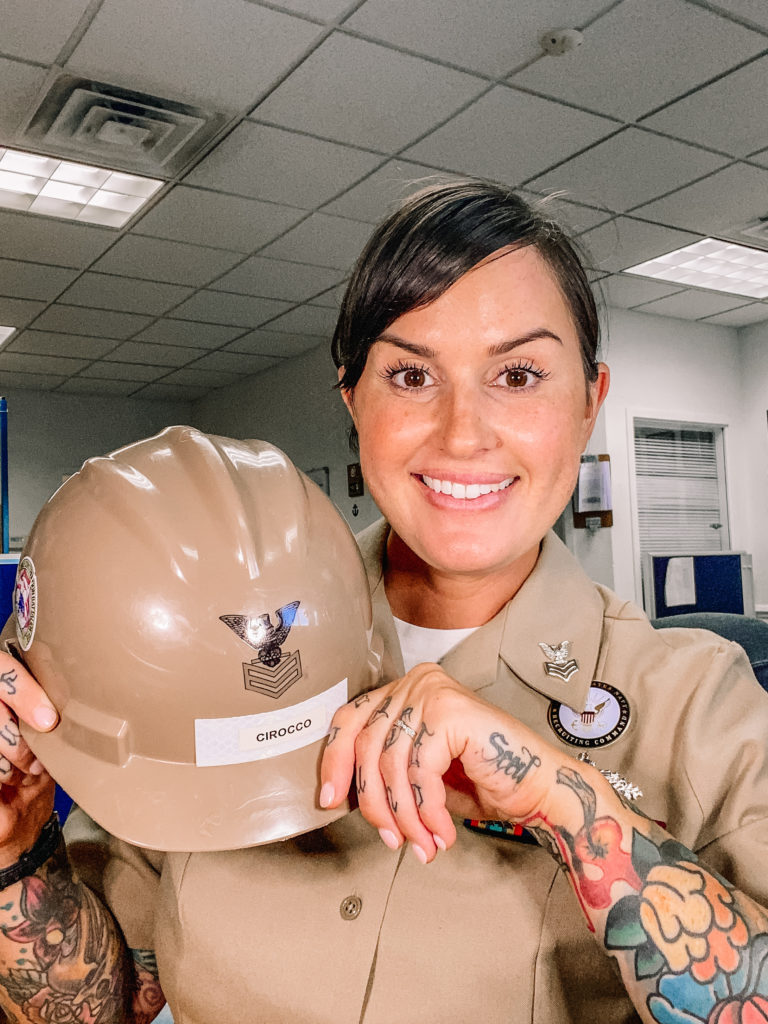 By Stephanie Fox, Navy Office of Community Outreach
ALEXANDRIA, VA – Petty Officer 1st Class Emily Cirocco, a native of Alexandria, Virginia, is serving the U.S. Navy at Navy Talent Acquisition Group Carolina.
Growing up in Alexandria, Cirocco attended Alexandria City High School and graduated in 2007.
"Back in my hometown, my dad would tell me to always finish a race running," said Cirocco. "I've applied that mindset to the Navy and always try my best."
Cirocco joined the Navy 13 years ago.
"I joined the military after speaking to a recruiter who told me that there is a place for everyone in the Navy," said Cirocco.
Cirocco serves as a Navy builder.
Builders build and repair wood, metal, concrete and masonry structures; perform rough and finished carpentry; install interior and exterior finishes, perform paint and preservation; build and place forms; mix, place, and finish concrete; operate and maintain carpentry and cabinet making shops; build and repair waterfront structures; demolish existing structures; and so much more.
"I love building and concrete," said Cirocco. "There's something magical about working with your hands."
While at Navy Talent Acquisition Group Carolina, Cirocco is also serving as a recruiter.
"I am proud to be a Navy recruiter," said Cirocco. "Being able to give others the same chance someone gave me is a gift."
Serving in the Navy means Cirocco is part of a team that is taking on new importance in America's focus on rebuilding military readiness, strengthening alliances and reforming business practices in support of the National Defense Strategy.
"The Navy does three things really well," said Cirocco. "We are a global deterrent, we are an essential role in the warfighting machine and we support humanitarian efforts."
As a member of the U.S. Navy, Cirocco is part of a service tradition providing unforgettable experiences through leadership development, world affairs and humanitarian assistance. Their efforts will have a lasting effect around the globe and for generations of sailors who follow.
"Serving in the Navy gives me a chance to become the best version of myself," said Cirocco.
Alexandria Man Wins a Total of $1 Million With 200 Plays in the Same Drawing