Zebra Misc
25 New Citizens from 24 Countries Celebrated in Market Square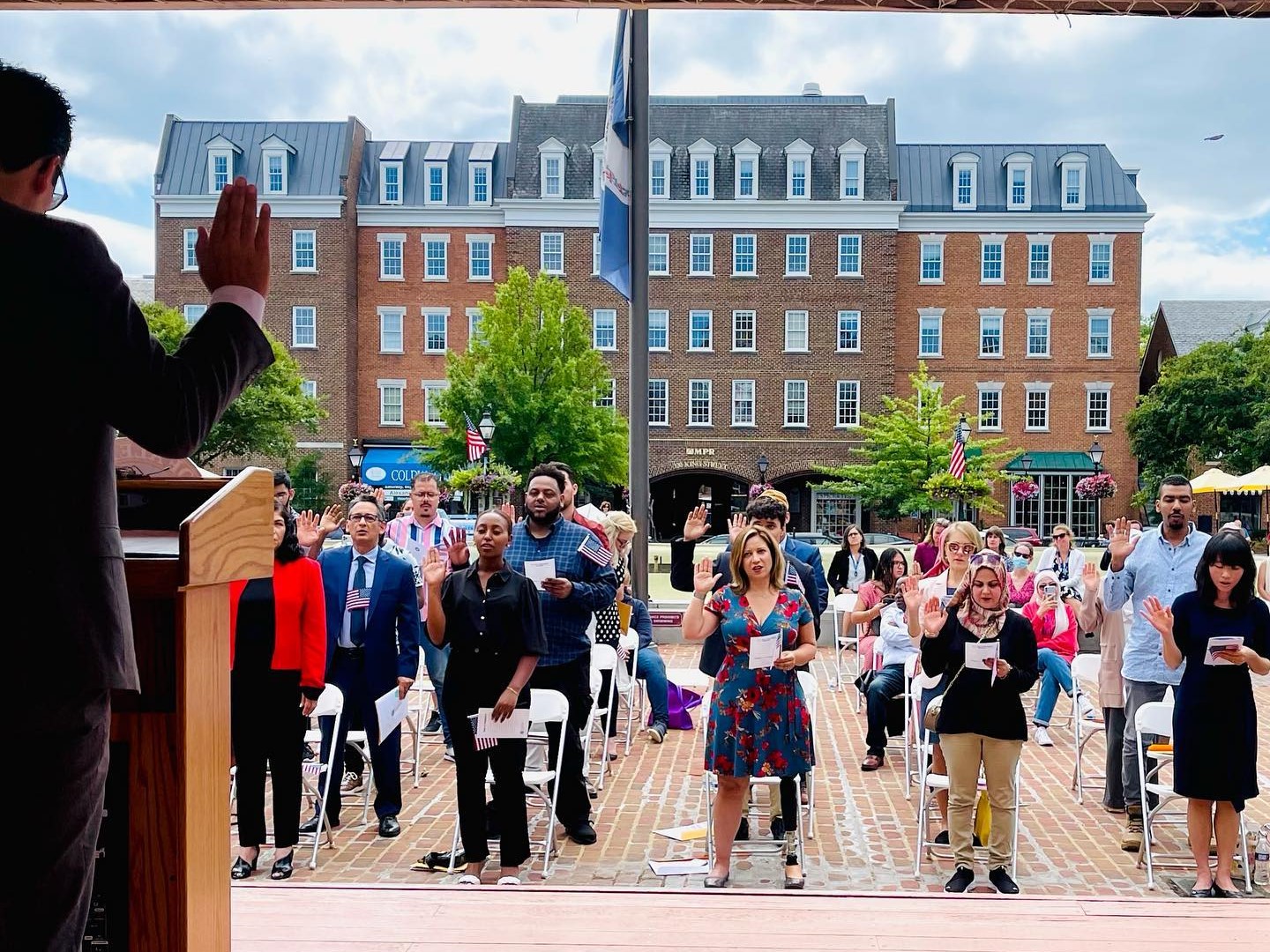 Alexandria, VA – On September 13, Alexandria hosted a ceremony in Market Square making 25 individuals U.S. citizens. During the ceremony, candidates (from 24 countries) took the Oath of Allegiance from a U.S. Citizenship and Immigration Services official.
To become a naturalized citizen an individual must meet federal requirements, including a period of continuous residence and physical presence in the United States; ability to read, write and speak English; knowledge and understanding of United States history and government; good moral character; and attachment to constitutional principles."
Citizenship Day is recognized by the federal government on Sept. 17.
"It's one of my favorite annual ceremonies," said Vice Mayor Amy Jackson on the day. "It's always a joyous event celebrating our city's – and our nation's – rich diversity! Congratulations to our new U.S. Citizens!"
ICYMI: ALEXANDRIA CELEBRATES THE U.S. CONSTITUTION IN PROCLAMATION DAY CEREMONY