School News
SPORTS
Alexandria City School Board Inducts Over 50 New Members to its Athletic Hall of Fame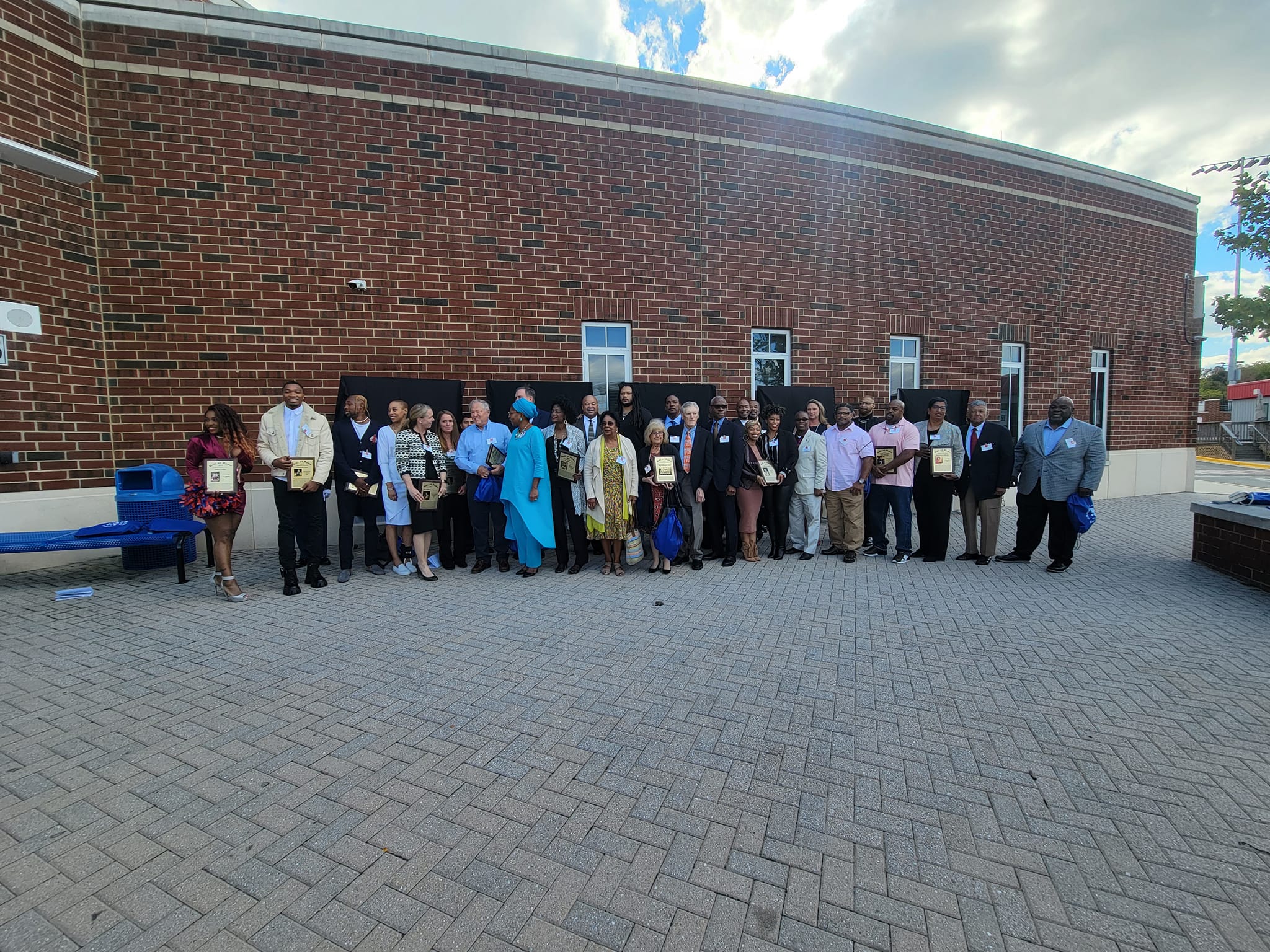 ALEXANDRIA, VA–On Sat. Oct 8 at 2pm, the Alexandria City School Board hosted the 2022 Athletic Hall of Fame induction ceremony at Alexandria City High School (ACHS). Mark Eisenhour, Master of Ceremonies, along with ACHS Principal Peter Balas, Superintendent Designee Dr. Wendy Gonzalez, and Alexandria School Board Chair Meagan Alderton, gave remarks.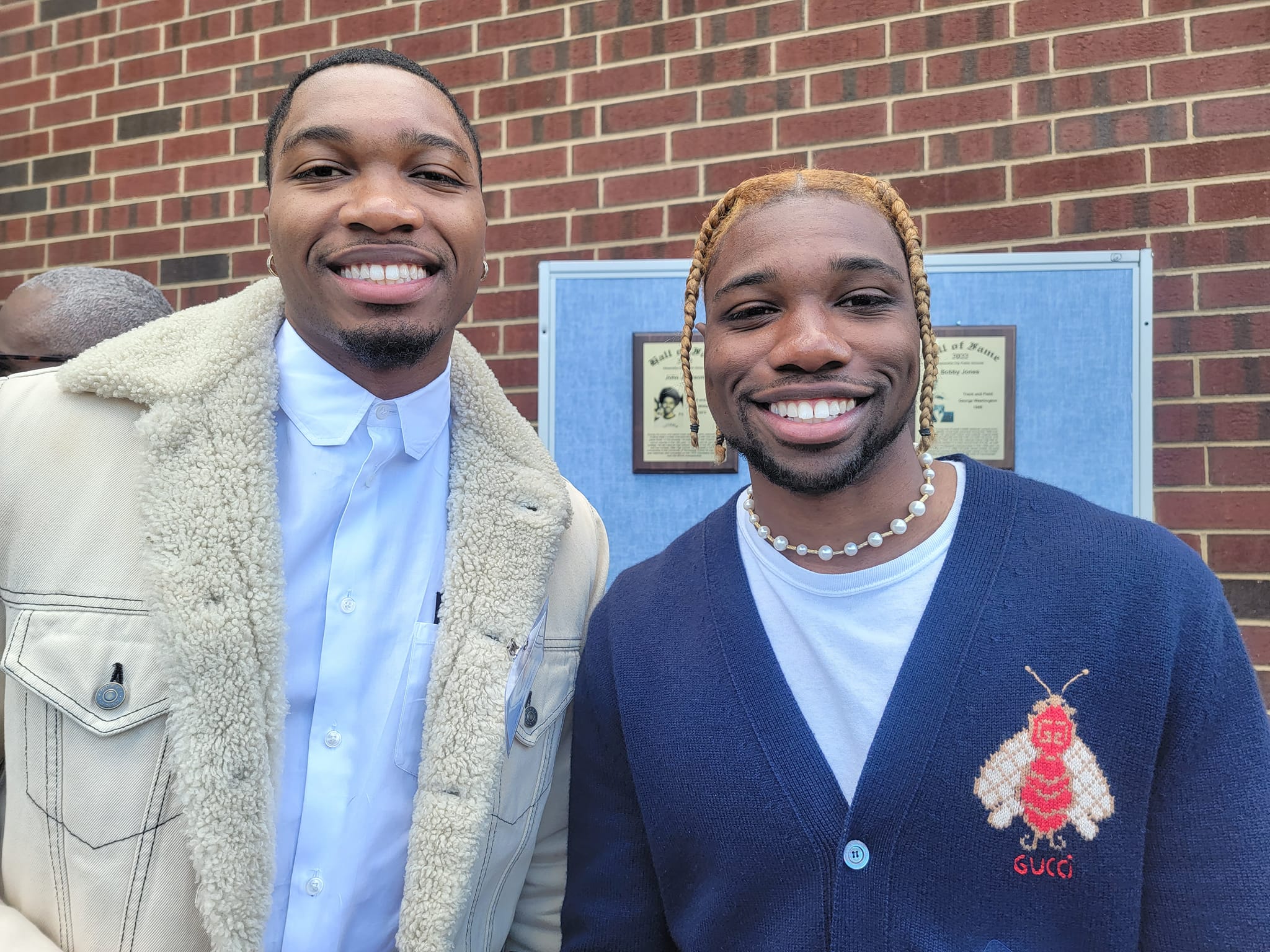 The 2020 Olympic medalist Noah Lyles and his brother, Josephus, were among the 24 athletes and members of two high school boys basketball teams honored.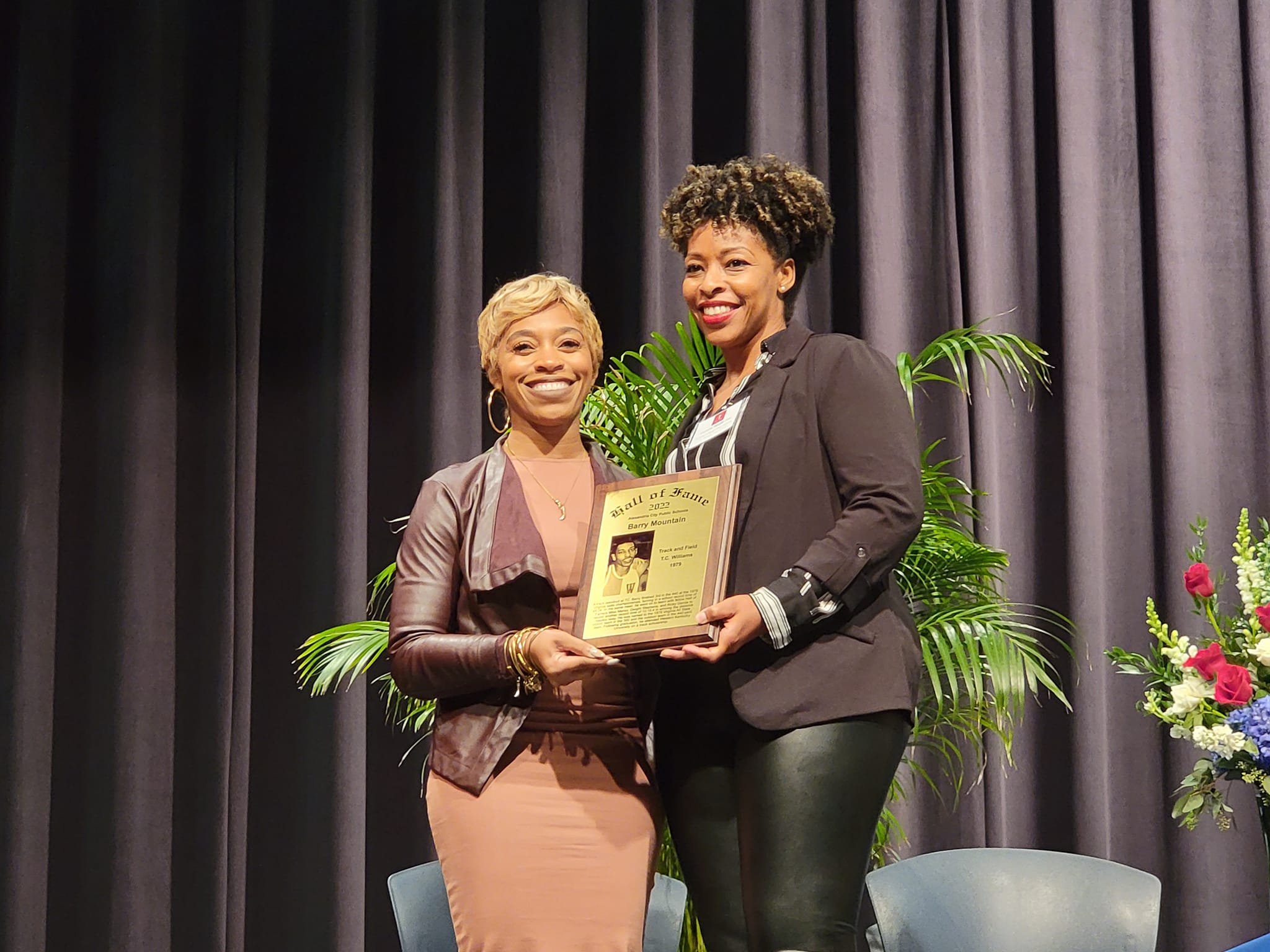 Individual athletes to be honored included Fred Borchelt, Yolanda Brown, DeArcey "Dee" Campbell, Lisa Diggs-Moore, Sherri Funn, Robert Garda, Joe Hensley, Kathy James-Lorton, John Johnson, Rodney Johnson, Bobby Jones, Anne "Missy" Kilpatrick, Naomi Lewis-Brooks, Josephus Lyles, Noah Lyles, Shirley Marshall-Lee, Marie McKeon Zack, Barry Mountain, Stephanie O'Toole, Lydell Scott, Carl Turner, Ezra Whorley, Eryk Williamson and Doug Yates.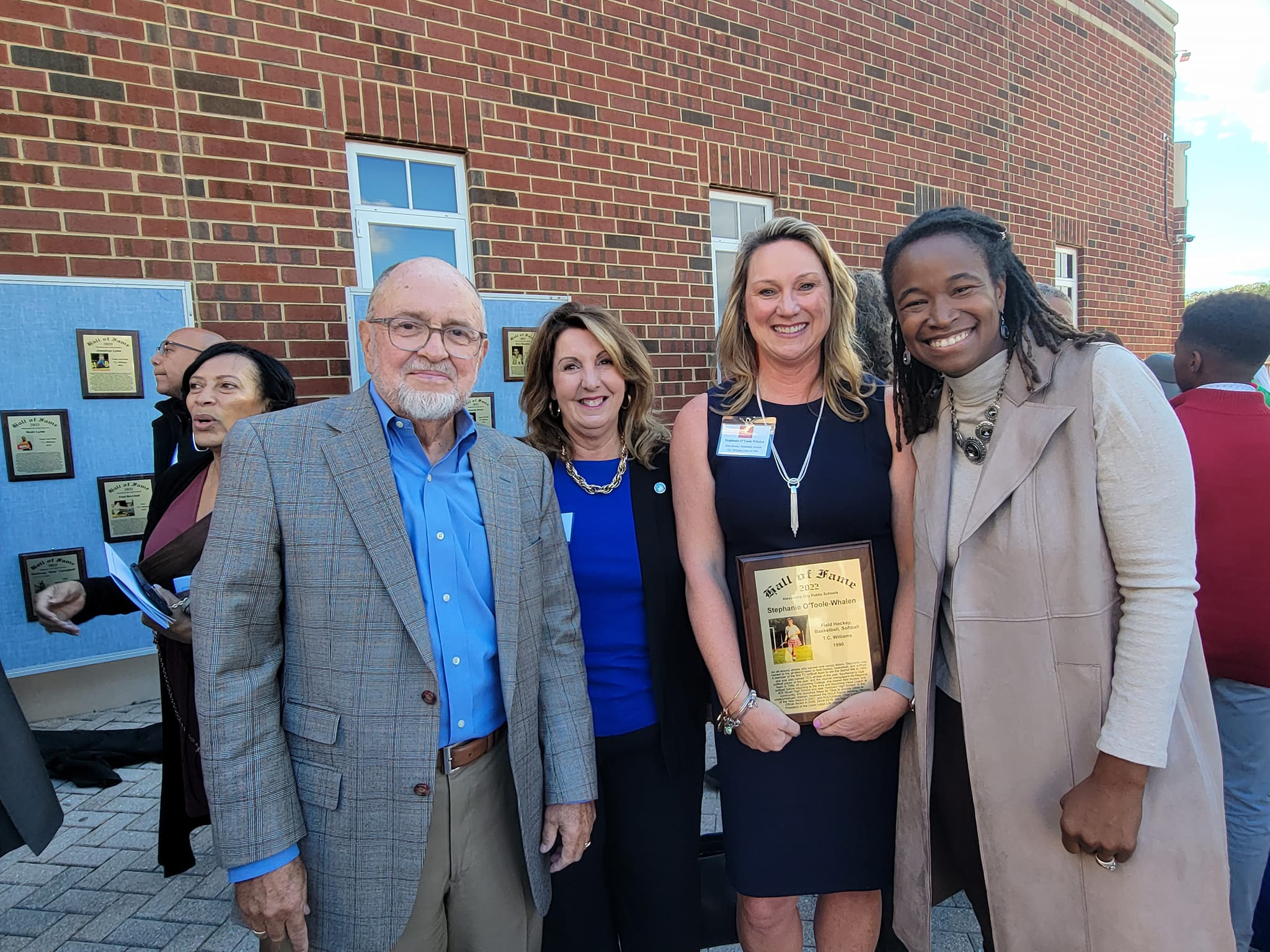 The 1945 George Washington High School boys basketball team, led by Coach Rasty Doran, was also recognized, as the only team from the school to win a state championship. On the court, the team was led by All Met guard Buzzy Brown, Donald "Huck" Thomas, Dave Rice, and Ralph "Booty" Partlow; along with teammates Edgar Simms and Carey Johnson.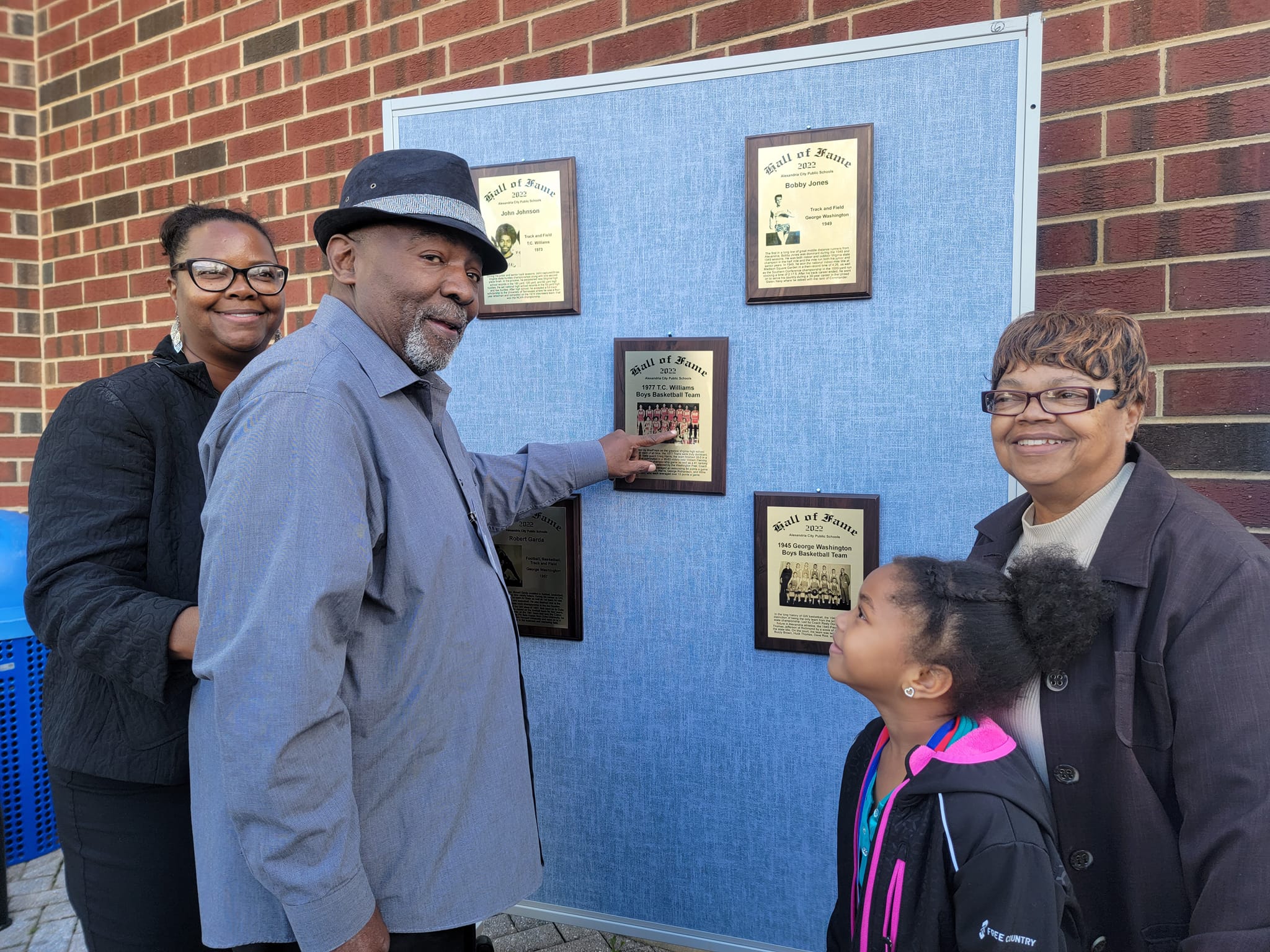 As well, the 1977 Titans, selected by Max Preps as the greatest Virginia high school basketball team of all time and achieving a 28-0 record, were recognized. Led by All State guard Craig Harris, the team won the Virginia state championship and was ranked #1 among area teams as selected by The Washington Post.
Coach Mike Hynson's squad averaged an astounding 84 points a game. Coaches Mike Hynson, Paul Hines, Mike Evans, Bob Lacey, Ralph McGuirk, Jimmy Worden were honored along with team members Mike Daniels, Reggie Davidson, Clarence Grimes, Craig Harris, Albert Holloway, Frank Holloway, Mark Jackson, Willie Jackson, Lawrence Miller, Michael Nelson, Doug Preston, George Richardson, Art Varnado, Anthony Young.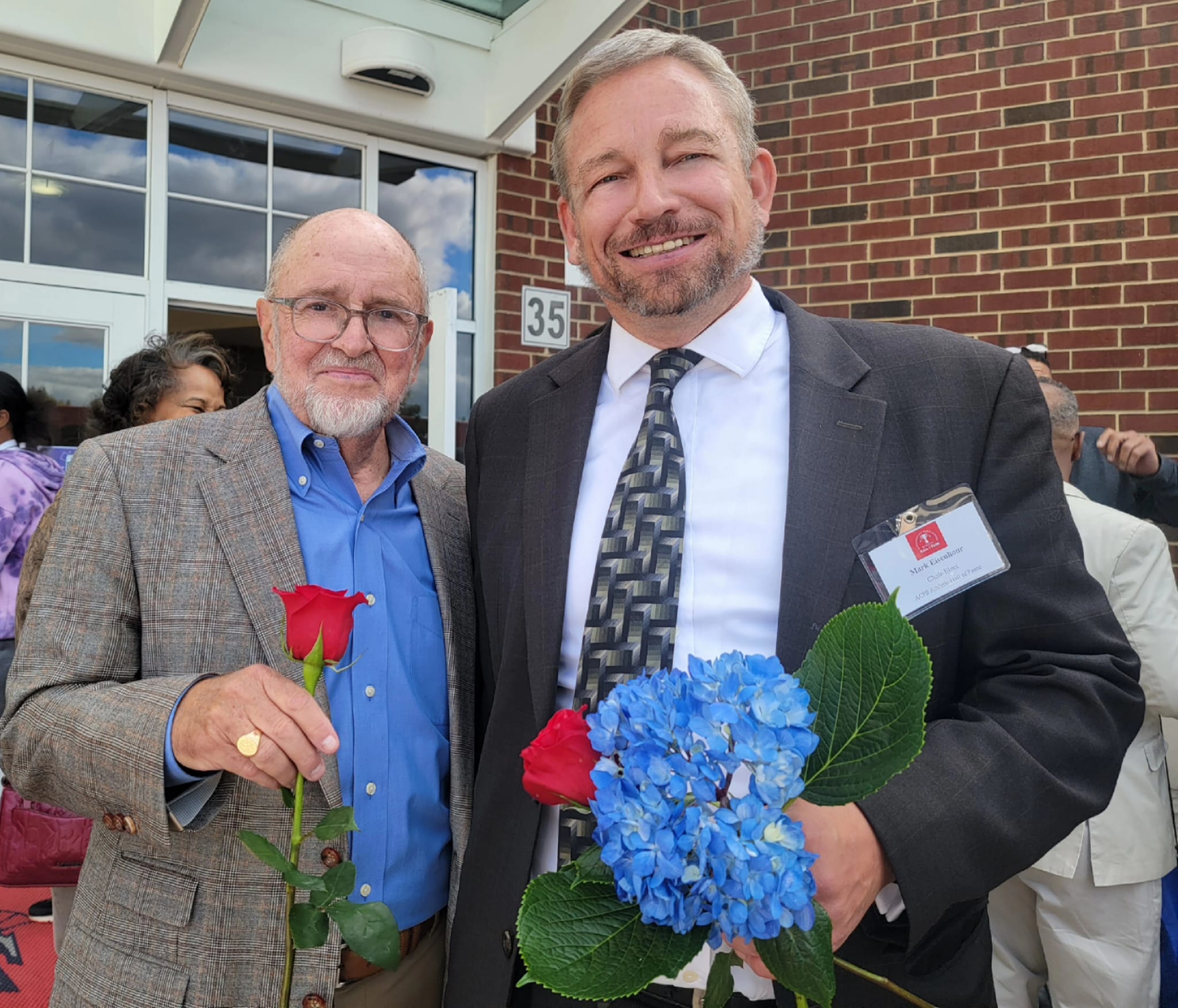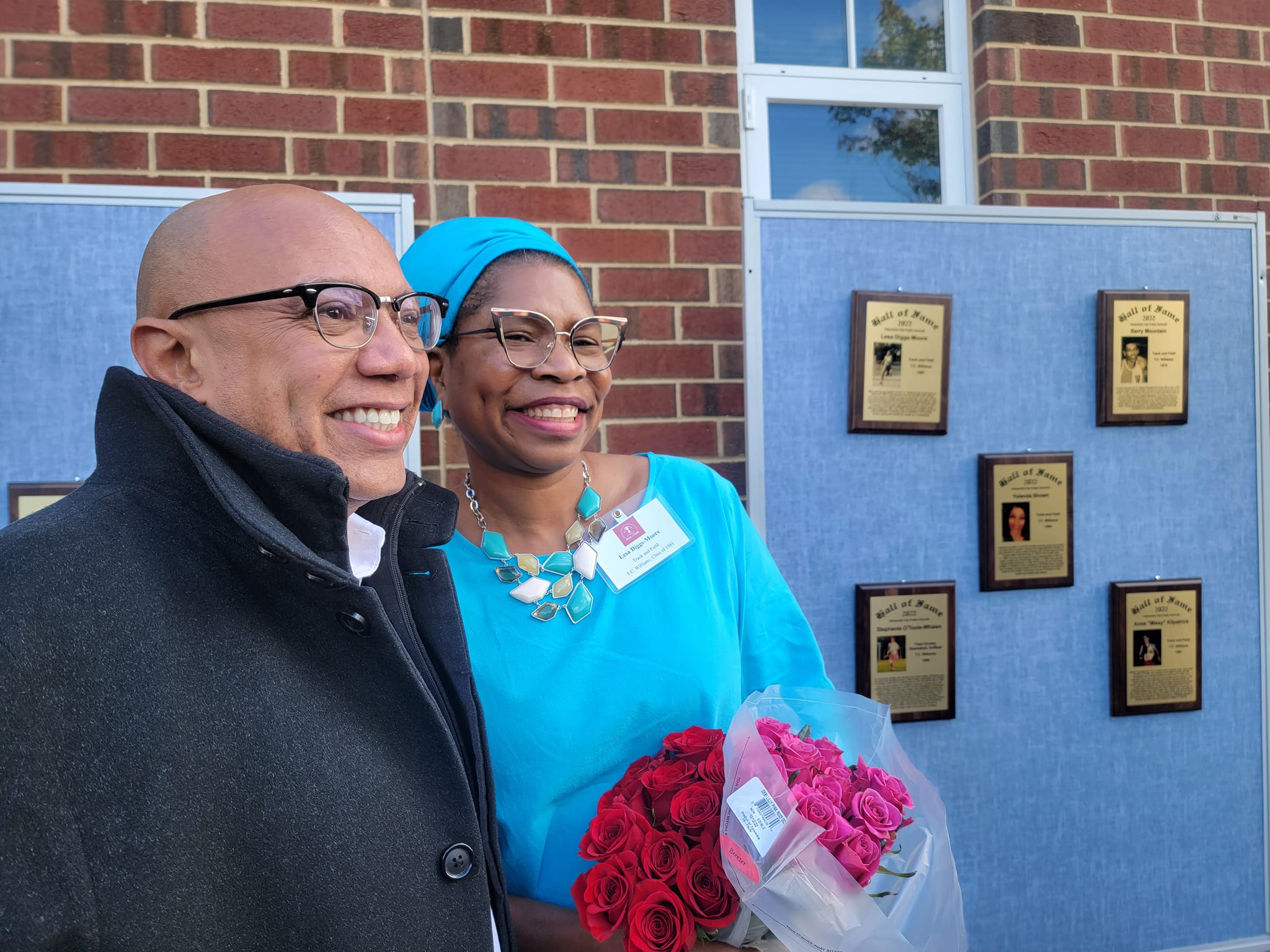 The evening concluded in photo opportunities with the inductees, a plaque presentation, and flowers for each inductee.
See the full list of inductees below: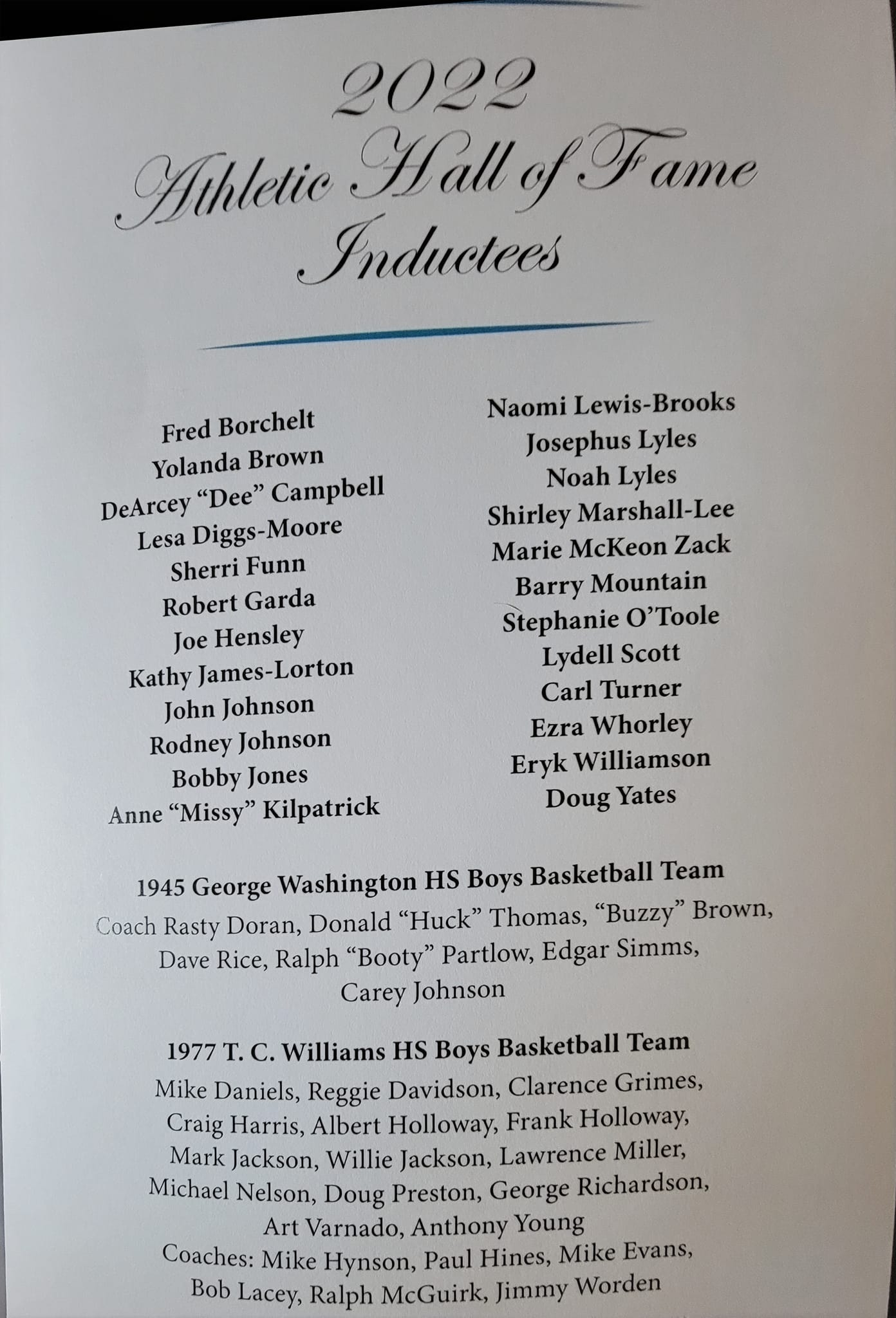 [SEE ALSO: Noah and Josephus Lyles Receive Key to City]