Community News
Foodie Newz
Nestle and Local Woman-Owned Business Launch Brand New Period Chocolate Bar
Taste the Newest Chocolate Decadence at Ms. Moxie's Moonshop, Saturday, October 22nd from 11am-3pm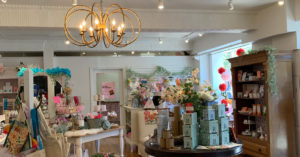 ALEXANDRIA, VA – Strength, courage, determination, and energy are the premise behind the creation of Ms. Moxie's Moonshop, owned by career nurse and entrepreneur Ann Ile. 
On Saturday, October 22nd from 11am to 3pm, Ile will be launching a brand new PMS Chocolate, Bebloom, made by Nestle Chocolate Company. This latest marriage with Nestle is an exciting highlight of the four-month old store, which offers many other brands of period chocolates.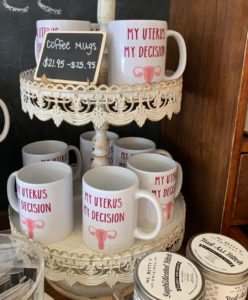 The newly-developed Bebloom milk chocolate, with soothing herbs and hints of caramel and ginger, eases PMS cramps and promotes relaxation. Be among the very first to taste and see the design of the chocolate, which will be available in the special events room located within Ms. Moxie's. Even Carlos, the Nestle food scientist, will be there to greet people!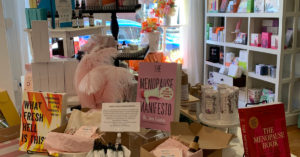 Ile explains this is the only period shop in the country. "Everyone loves the store and they can talk about anything" as they come in and discuss any topic pertaining to women and girls' bodies. Issues that were once hushed over or considered taboo to openly discuss are now at the heart of the store's existence. The store has become a safe space to increase knowledge and connect with others. 
Ile's offers a wide variety of eco-conscious, eco-friendly products manufactured by companies which are all woman-owned. Among the many favorites items are menstrual cups, period panties made with organic cotton, leaking pads, vulva balms, first bras, postpartum and perimenopausal products, and a large assortment of books, candles, and gifts for people of all ages.
As stated on Ms. Moxie's home page: "We are on a mission to destigmatize and remove the taboo surrounding menstruation and menopause. We believe it is no longer acceptable for women and girls to feel shame, intimidation and embarrassment when purchasing feminine hygiene products. We are dedicated to offering you an educational, fun and personalized shopping experience. We want to raise awareness that period poverty exists in our society and we are committed to donating to those in need."
[SEE ALSO: Energy and Climate Change Task Force Upcoming Meeting]