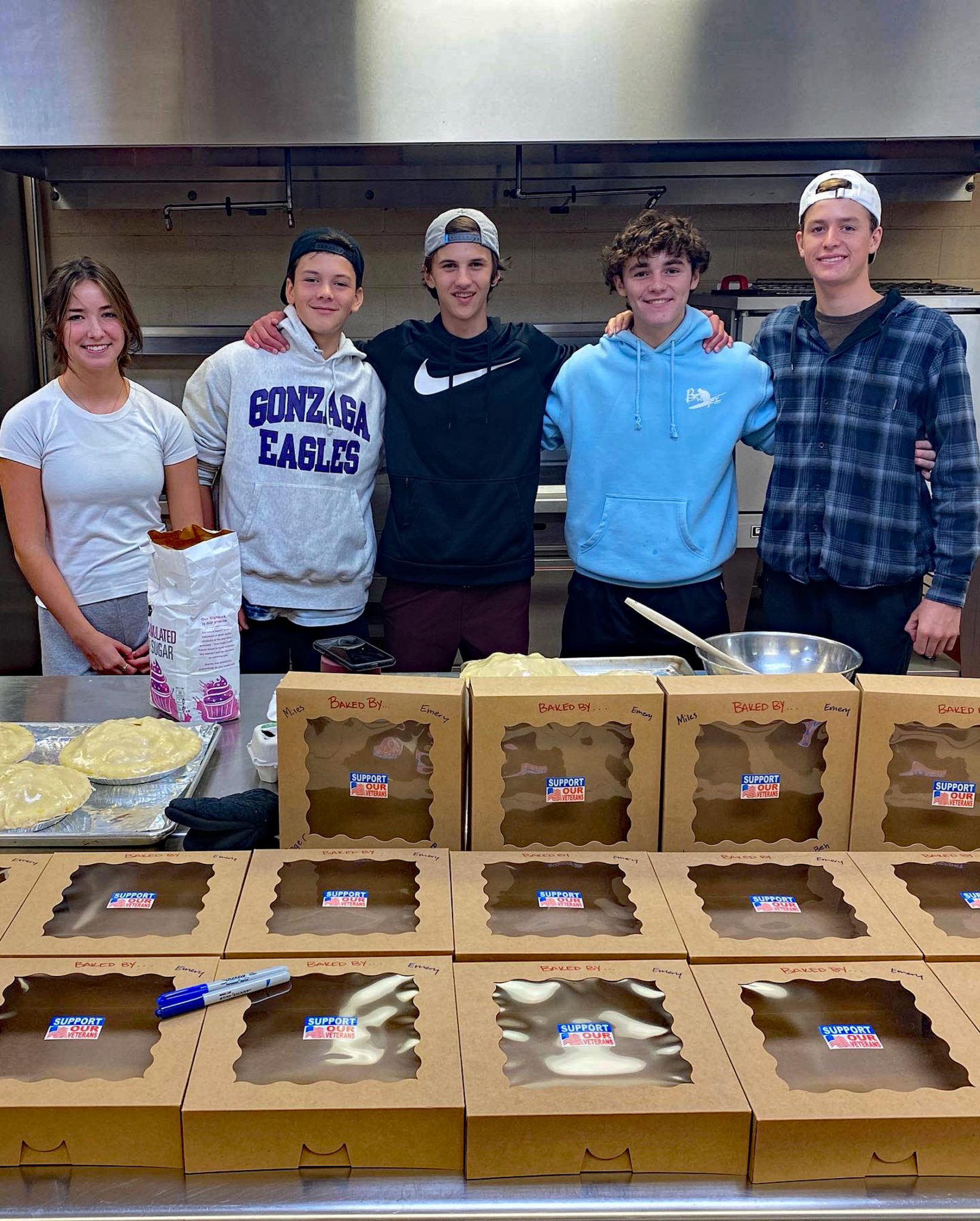 Alexandria, VA – Junior year in high school brings a lot of pressure, especially after the disruption caused by the pandemic. But that hasn't stopped West Potomac junior Miles Fazackerley and a group of his friends from West Potomac and Gonzaga High Schools from thinking of others and acting on their concerns.
Fazackerley, a resident of Riverside Gardens in Fort Hunt, combined his love of baking and high regard for military veterans and created a project, "Baking a Difference," that provided pies for veterans and residents of Alexandria's Carpenter's Shelter. The pies were all home-baked, packaged, and delivered by the teens.
As Fazackerley explained, "I was influenced by two major themes. The first theme was to involve my love of baking. Over the COVID-19 pandemic, I started a small bakery on Lake Louisa (VA) called "Loaves on the Lake." I made freshly baked bread of all types and varieties to provide to the local community during the long, difficult downtime.
"The business taught me so much about the technical aspect of baking and deepened my love for supporting my local community.
"The second theme of the project focused on a group of people that I have always been inspired and uplifted by, the United States military veterans. My grandfather being a retired air force colonel gave the project a greater meaning and personal connection. Eventually, I recruited military kids around my neighborhood to help complete my project and bake the pies."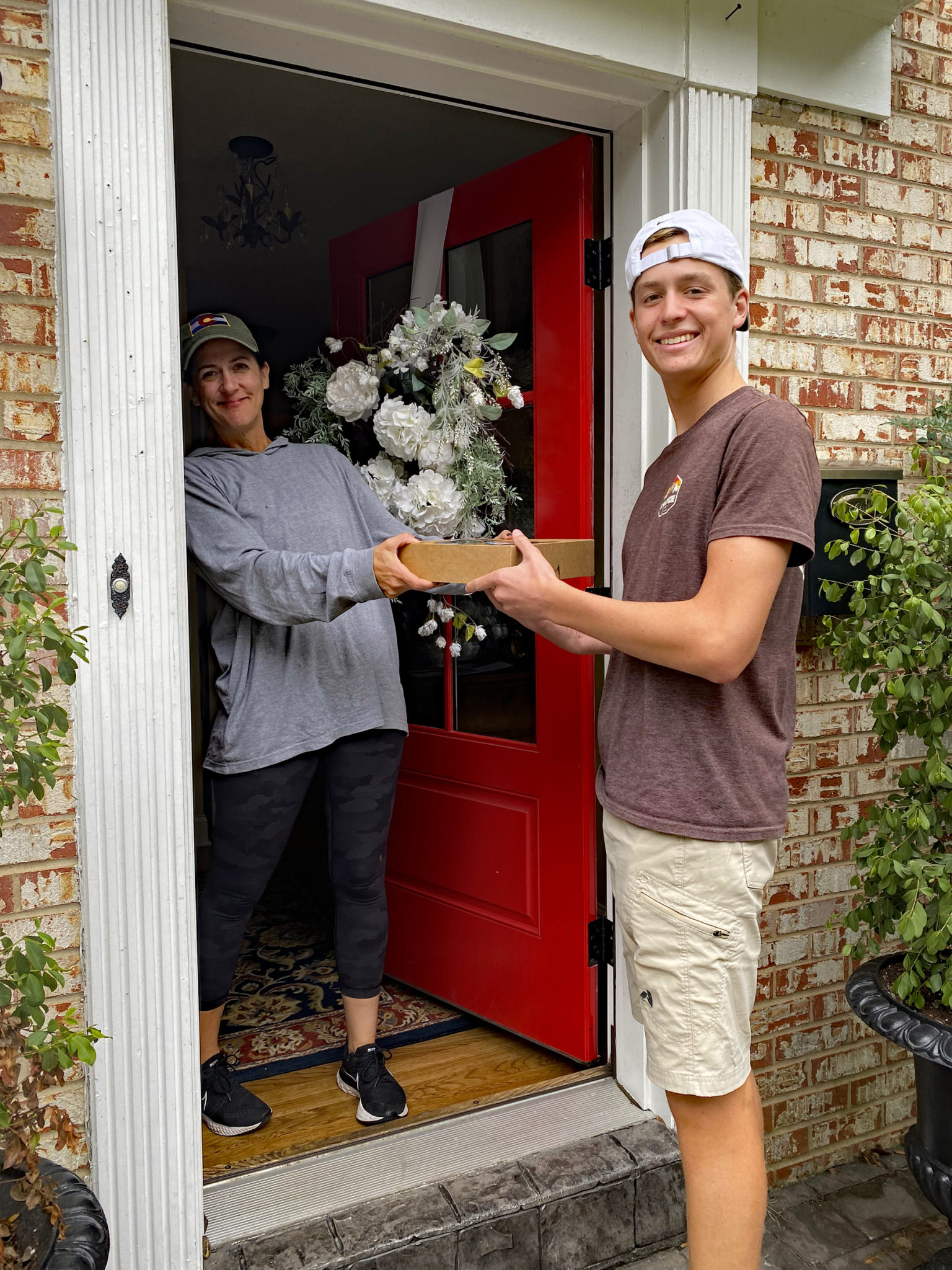 Recently he was joined by WP juniors Emery Mounts, Roger Crombie, and Ben Bachmore and Gonzaga sophomore Mac Gage, at Plymouth Haven Church, where they baked 58 apple pies, donating 38 to the U.S. Department of Veterans Affairs, 12 to the Carpenter's Shelter and 8 to local veterans and their families.
The church donated the use of its commercial-grade kitchen at no charge. Wegmans made a $200 corporate donation through the Yellow Ribbon Fund, and an additional $475 was raised from seven private donors. That was enough to purchase 120 pie crusts, more than 300 apples, and packing supplies.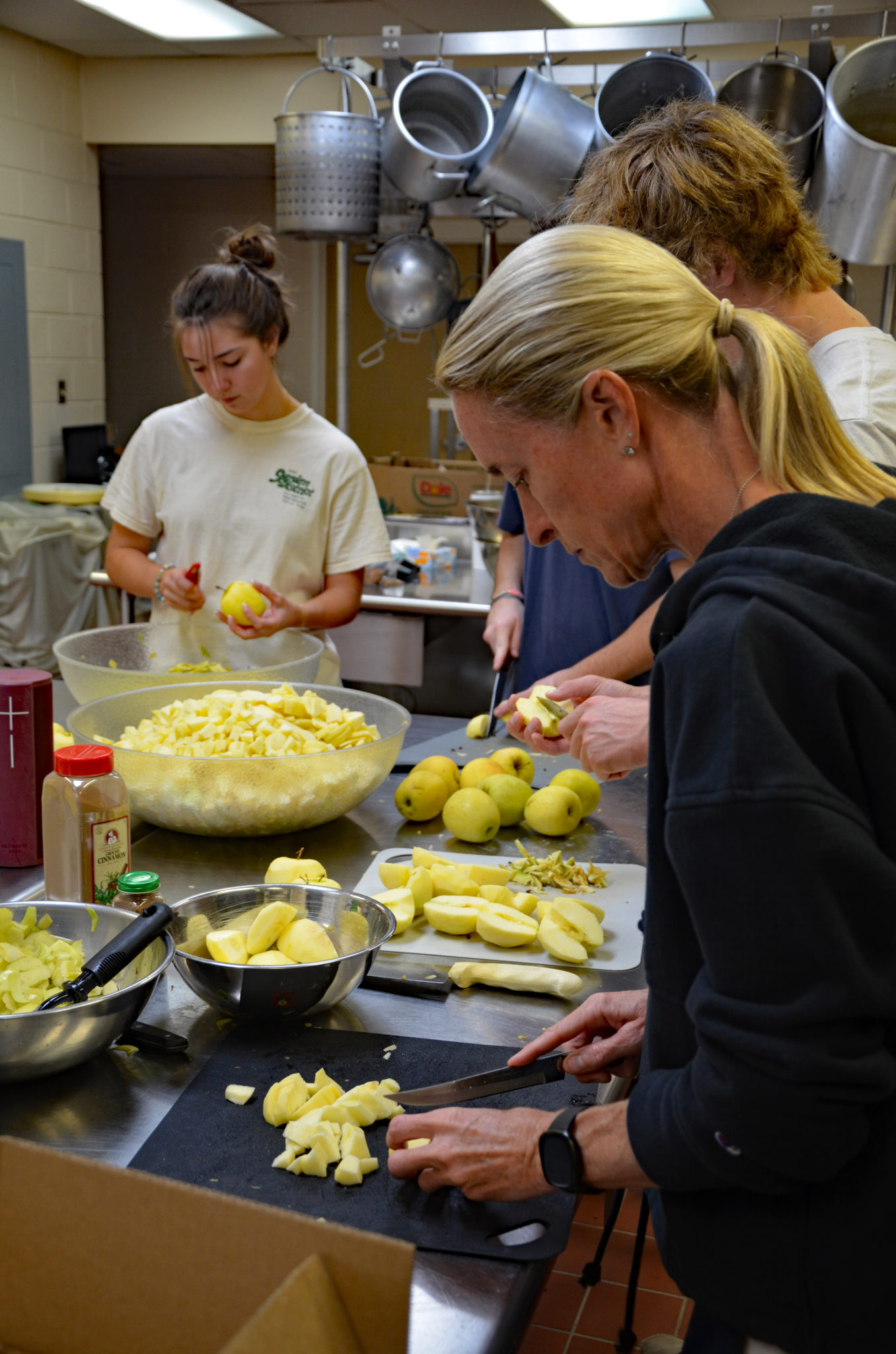 And future plans? Fazackerley says he is working with the Travis Manion Club at West Potomac to perhaps hold another baking day.
ICYMI: Bottoms Up! The Alexandria Cider Festival Coming To The Lloyd House Nov. 19