Giving Back
First Cook For Vets Fundraiser a Huge Success at River Farm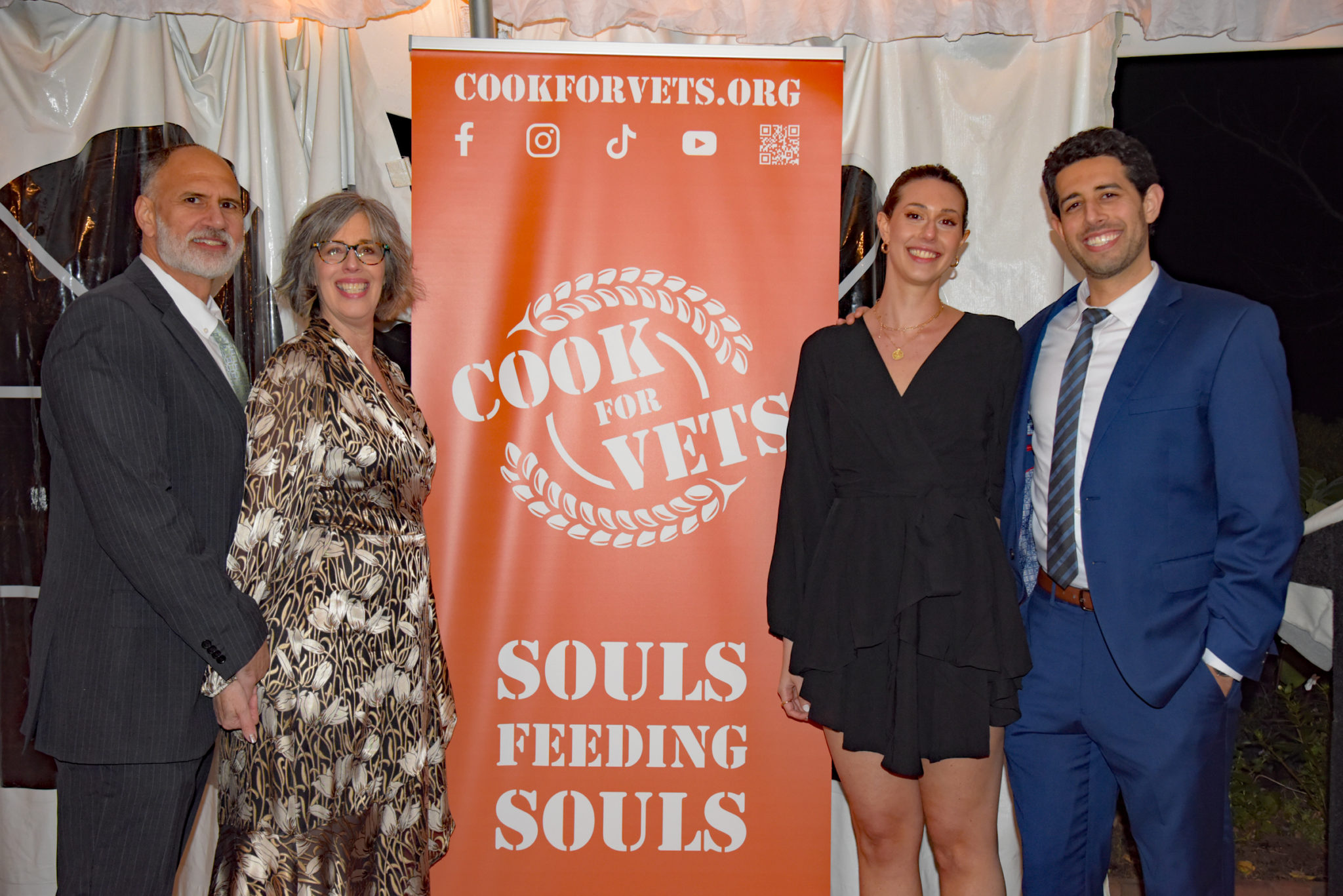 Alexandria, VA – On Thursday, October 20, the first annual fundraiser of Alexandria's newest nonprofit, Cook For Vets, was a success at River Farm.
Cook For Vets is a nonprofit fighting hunger in the veteran community. Founder LJ Raspler, the daughter of a Navy veteran and former teacher, is no stranger to what it means to serve others. She continues exemplifying that service by honoring those who have served.
On October 20, Cook For Vets founder Raspler welcomed over 35 participants, two guest speakers, friends, family, and veterans to the back patio of the American Horticultural Society River Farm mansion overlooking the Potomac River at sunset.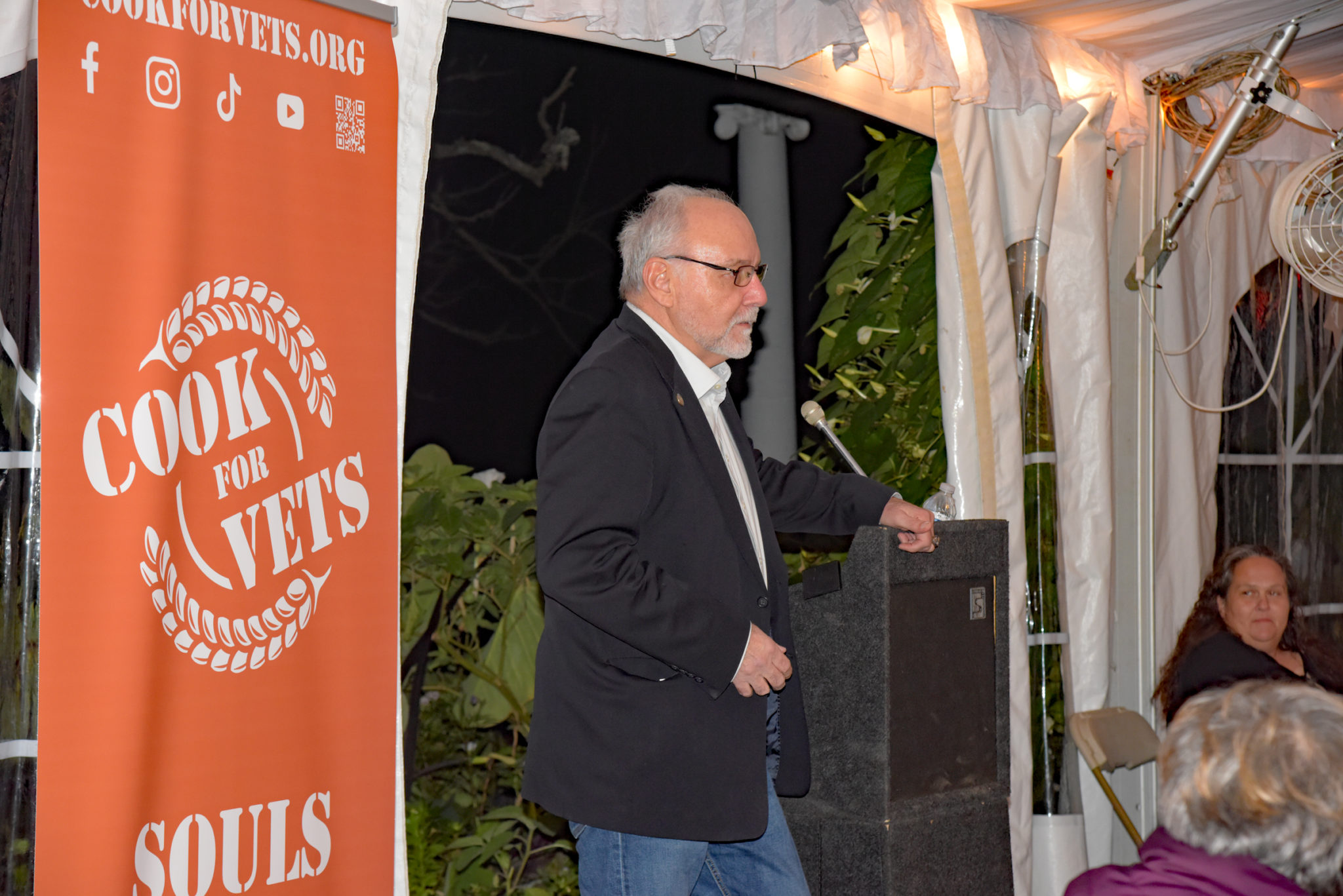 Guests were encouraged to donate nonperishable food items to stock the Cook For Vets food pantry and kitchen at Galloway United Methodist Church in Falls Church. By the night's end, bins were overflowing with canned goods, boxes, and bags of groceries galore. But that was not all that was full to the brim.
"My heart is so full," said Raspler as she looked out on the crowd of supporters, including her husband, son, and daughter. Notable supporters were Commander Gerald Krueger of VFW Post 609 and Julie Chapman, founder of ALX Dog Walk.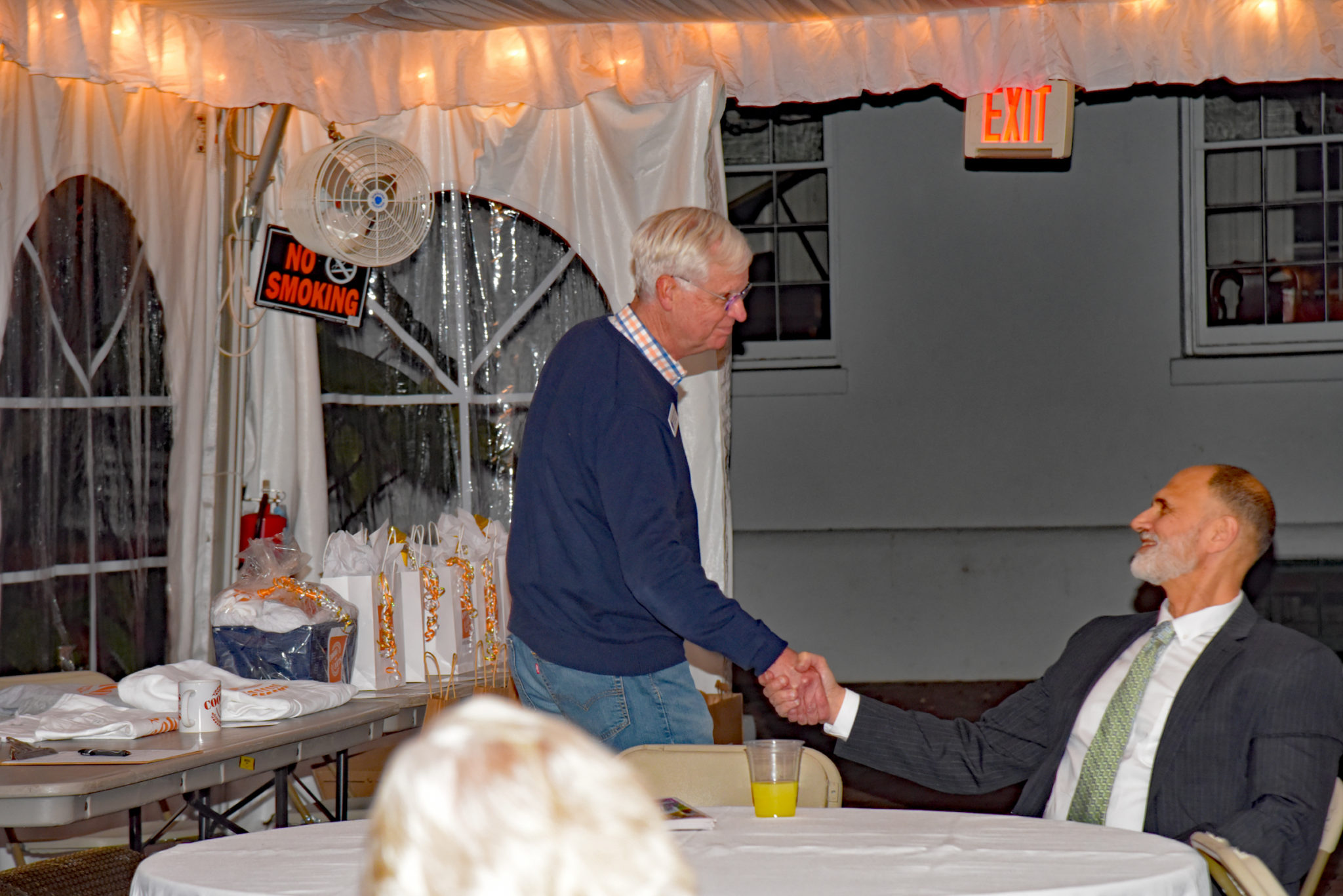 Mission Barbecue supplied the food, a spread of pulled pork, mashed potatoes, coleslaw, and bread pudding—all the barbecue favorites—while veteran-owned businesses Woodlawn Press Winery and Honor Brewing Co. supplied the beverages. A custom cake and coffee capped off the evening following guest speakers Sgt. Robert Bauer, founder and CEO of Warriors Heart USA, a veterans organization that helps destigmatize the effects of PTSD and related mental health concerns particularly affecting veterans, and Dr. Gordon Sumner, president and CEO of Veterans Moving Forward, a nonprofit that pairs service dogs with veterans, free of charge.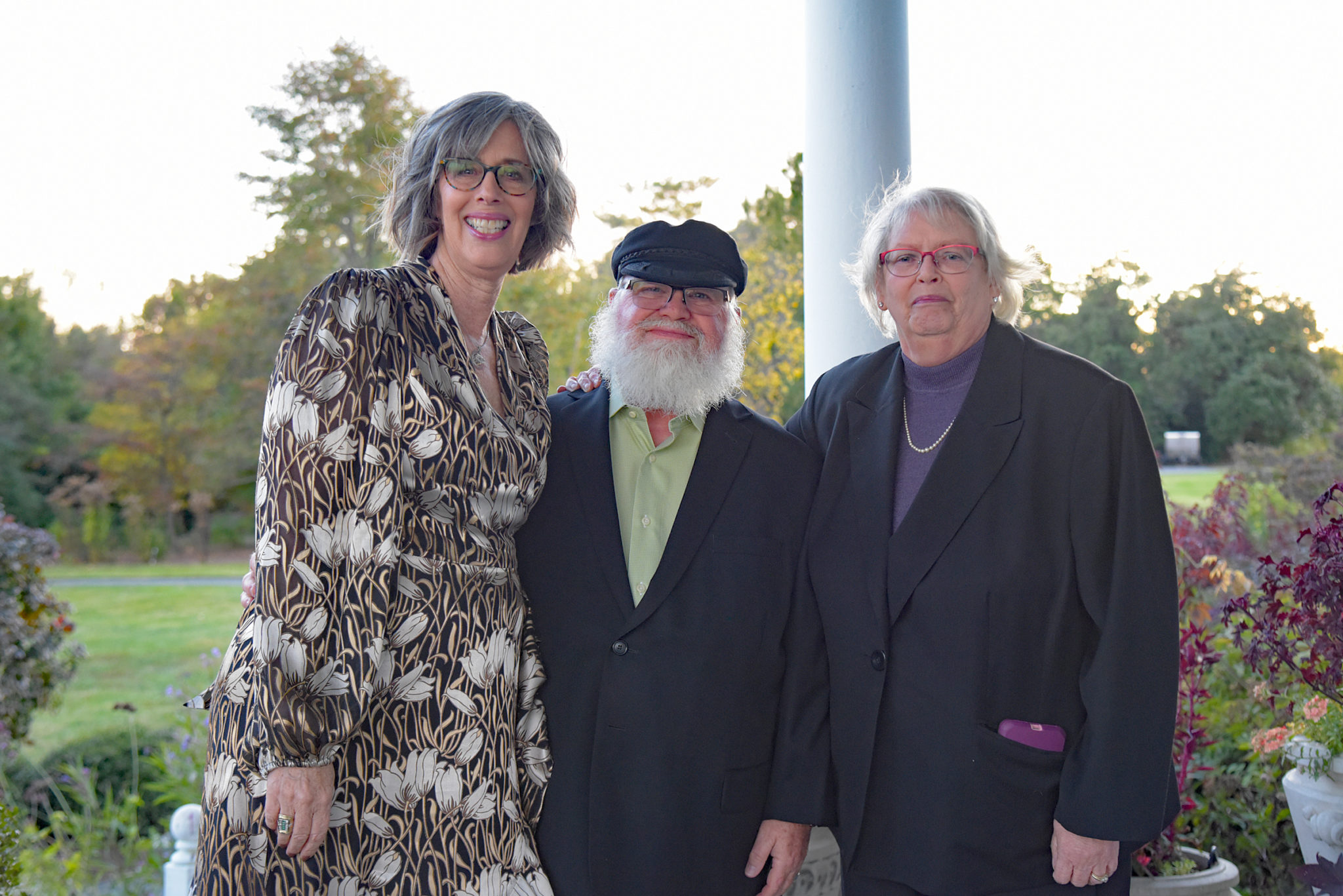 Guests also had the chance to win raffle prizes generously donated by local Alexandria establishments like Mia's Italian Kitchen. Overall, the Cook For Vets inaugural fundraiser was a success and a solid start to the mission Raspler has created within the community. In fact, following Raspler's conclusion, Dr. Colonel Sumner stood up and said, "There is no reason that in three to five years' time, you won't have one thousand people here backing your mission."
If you wish to donate to or volunteer for Cook For Vets to support Raspler's mission, visit cookforvets.org or email [email protected].