Cover Story
The Alexandria Film Festival Is On Now!
Putting the movies and the magic in Movie Magic Month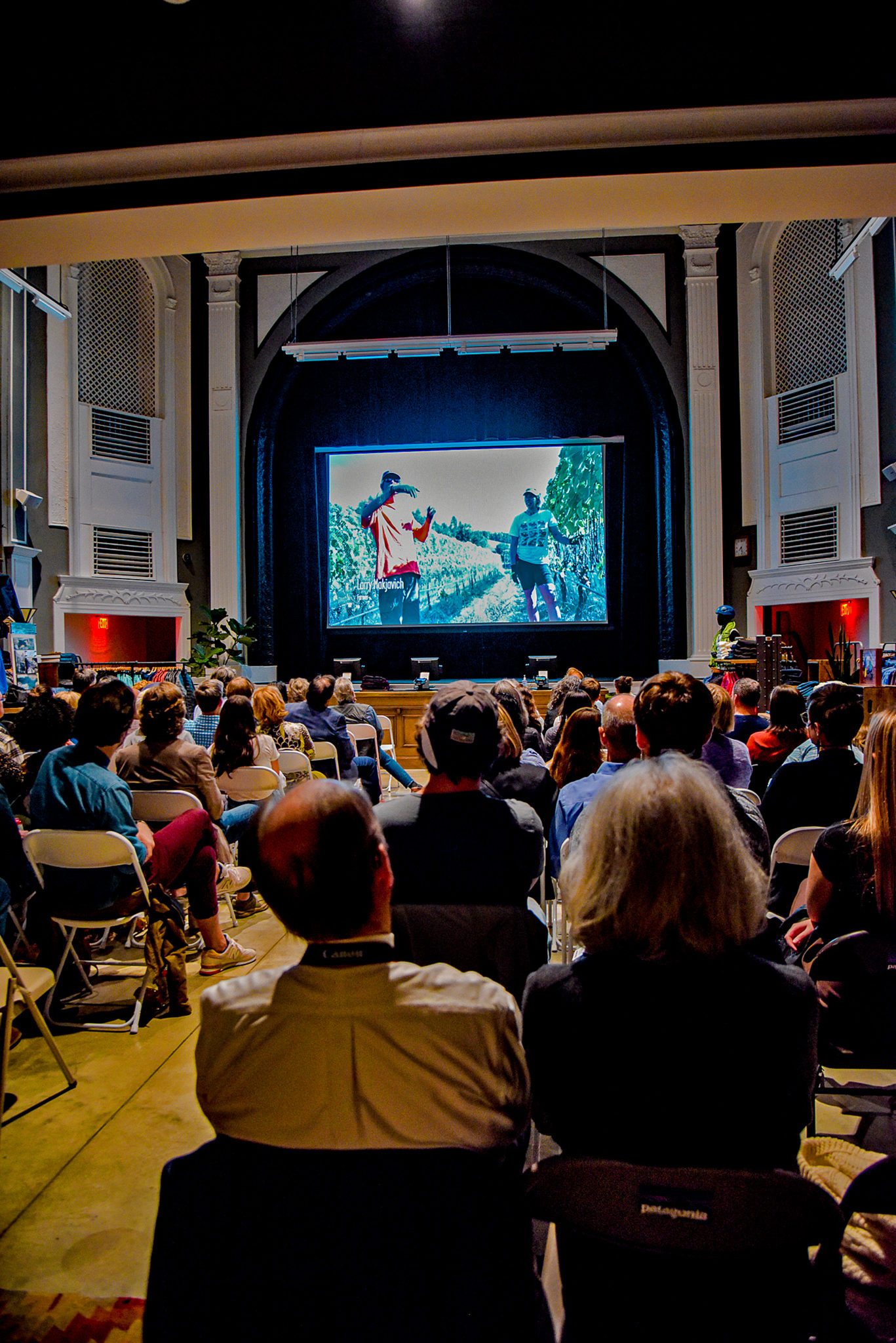 Alexandria, VA – For three years in a row, November has been Movie Magic Month in Alexandria. This year is no different. From November 10 through 27, the 16th annual Alexandria Film Festival will screen over 50 movies of all genres, uniting films, filmmakers, and film lovers worldwide.
For the first time post-pandemic, the festival will be in person, but it will maintain its virtual component by offering a selection of hybrid viewing modes.
"Film is meant to be enjoyed in a theater, with a larger screen than anyone has at home, experienced with others in a communal space," says Alexandria Film Festival Founder and Executive Director Patti North about this year's festivities. "Streaming is fine and obviously very convenient, but it can never replace the emotional and aesthetic intensity of the theater. And very significantly, having filmmakers here in person (or sometimes via Zoom or Skype) adds something that streaming could never offer: interaction and conversation with, and insights from, the artists themselves."
On November 11 and 12, screenings will be at the AMC Hoffman 22 Theater (206 Hoffman Street, Alexandria). On November 13, 1-5 pm, screenings will be at The Lyceum (201 S Washington St). From November 13-27, the festival will comprise virtual cinema streaming.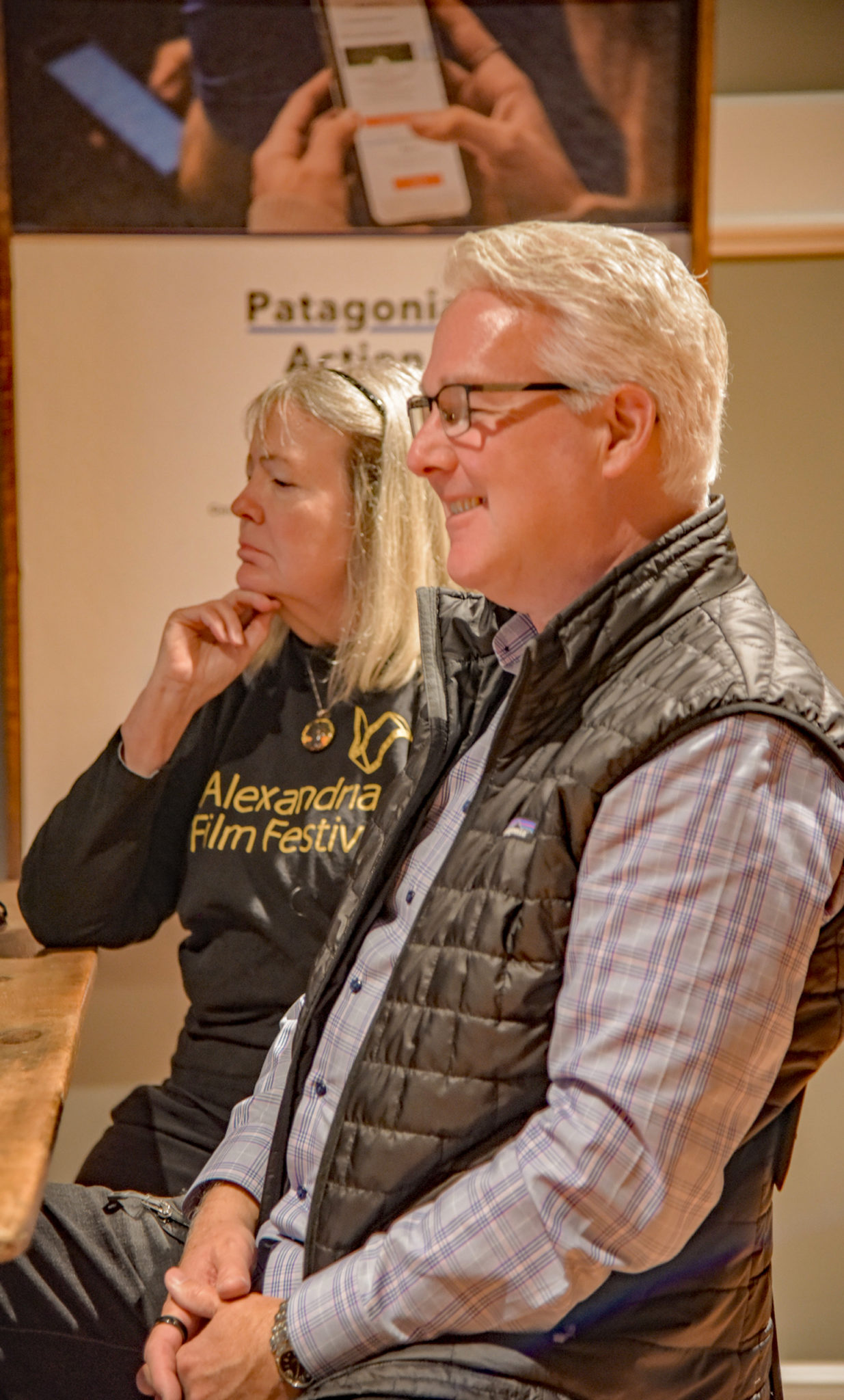 Founded in 2007 by Executive Director Patti North, then-Vice Chair of the Alexandria Commission for the Arts, the Alexandria Film Festival began as most filmmakers do, as an independent operation.
Dara Sanders, current chair of the Alexandria Film Festival, was drawn to the indie aura of the film fest eight years ago in an indie film group at Charles E. Beatley, Jr. Central Library.
"One of the members of that group was a member of the film fest," says Sanders, "and she encouraged me to join. I started simple, helping with judging, then it became helping with programming, and I was granted progressively more responsibility and became more involved over time."
However, Sanders's interest in film did not pique until her college film class. "That was the first time I went in-depth and understood filmmaking and the devices filmmakers use," she says. "In grad school, a video store near me had off-the-wall indie films. I got into the habit of renting those."
Before she knew it, Sanders' curiosity in renting independent films saw her grow into the role of vice chair of the Alexandria Film Festival until two years ago when the chair stepped down, leaving Sanders to fill the position.
This year, the Alexandria Film Festival is returning in person. With Sanders and founder North at the helm, it is a hit before it has even begun. In September and October, the festival presented two early screenings at the Old Town Patagonia store on King Street (the former Old Town Theater): The Human Trial (virtual screening) and Living Wine, about an independent, sustainable, organic winery in California.
Seeing the whole picture
The Alexandria Film Festival is about much more than film. It is about cultivation, culture, inspiration, and collaboration, which is why the Living Wine premiere saw a sold-out crowd, free snacks and beverages, and a post-screening Q&A with the director, Lori Miller.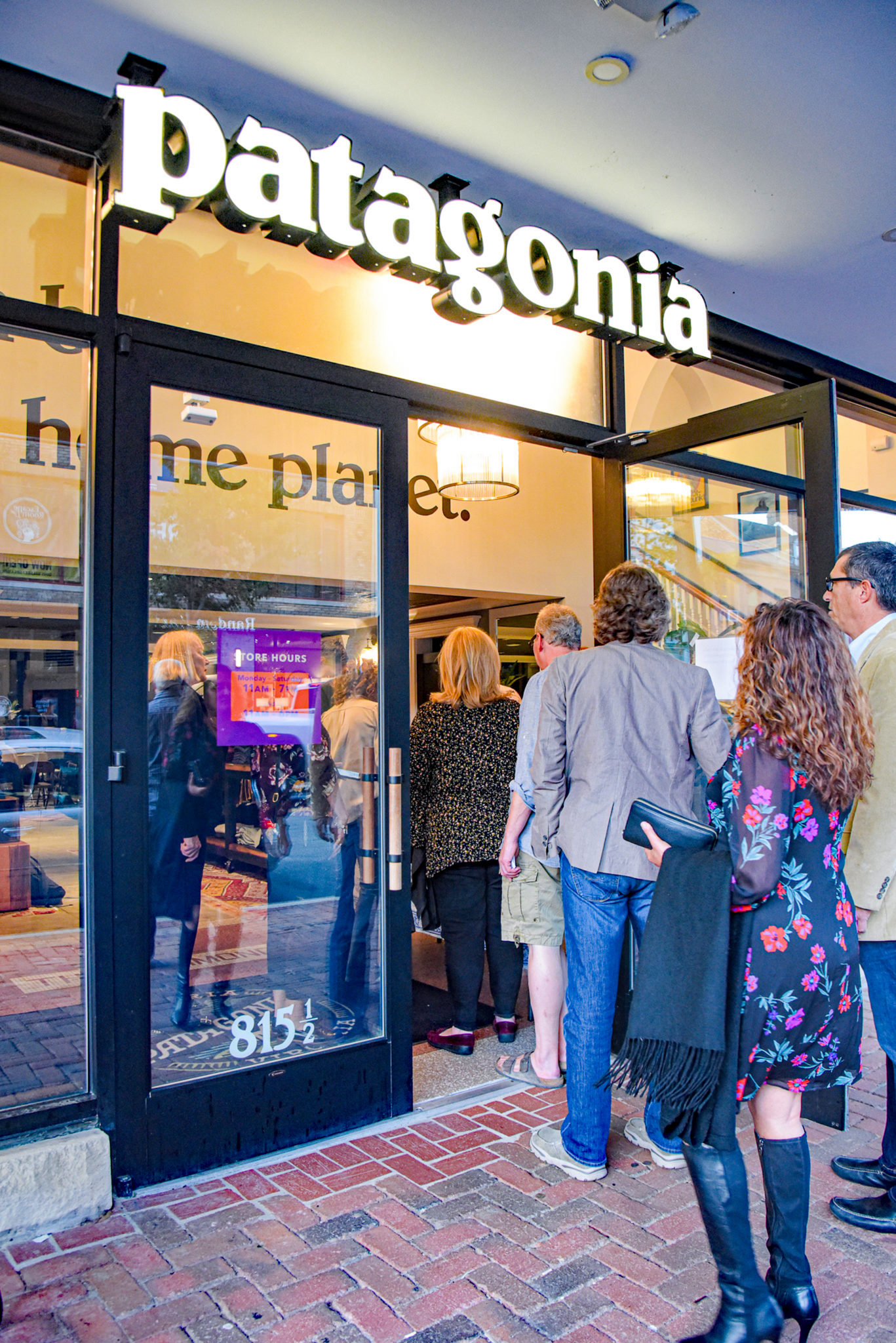 "This was a unique screening for us especially," says Miller. "The cool thing about the Alexandria Film Fest is they look for interesting ways to screen films based on subject matter and theme. We were invited to show the film at a special event at Patagonia. Patagonia used to be a historic movie theatre, it is a sustainable brand, and the film is about sustainability."
While this was Miller's first time in Alexandria for the festival, it was not her first time to be involved. In 2011, Miller was a producer of the film Shakespeare High about underserved children in Los Angeles who discover Shakespeare and are inspired to pursue higher education.
"I know it was a great screening, but the difference for me now is that after years of producing, I started directing. To come here as the creative person behind the film was really exciting. The experience was great from beginning to end. I worked directly with Patti, and I knew a lot was going on behind the scenes to make this unique event happen here. We had a fully packed house, a nice Q&A, it was a lovely experience."
Lovely experiences are precisely what North and Sanders aim to curate throughout the festival. The whole month will be such a lovely experience that Mayor Wilson has proclaimed November as Movie Magic Month for the third time.
Making the magic happen
How does the Alexandria Film Festival make this month so magical? Since its inception, the festival has brought the wonder of movies to life by hosting unique showings that program food, drink, and event pairings into their screenings and offering various film genres and styles. Its ability to do so has only gotten better each year.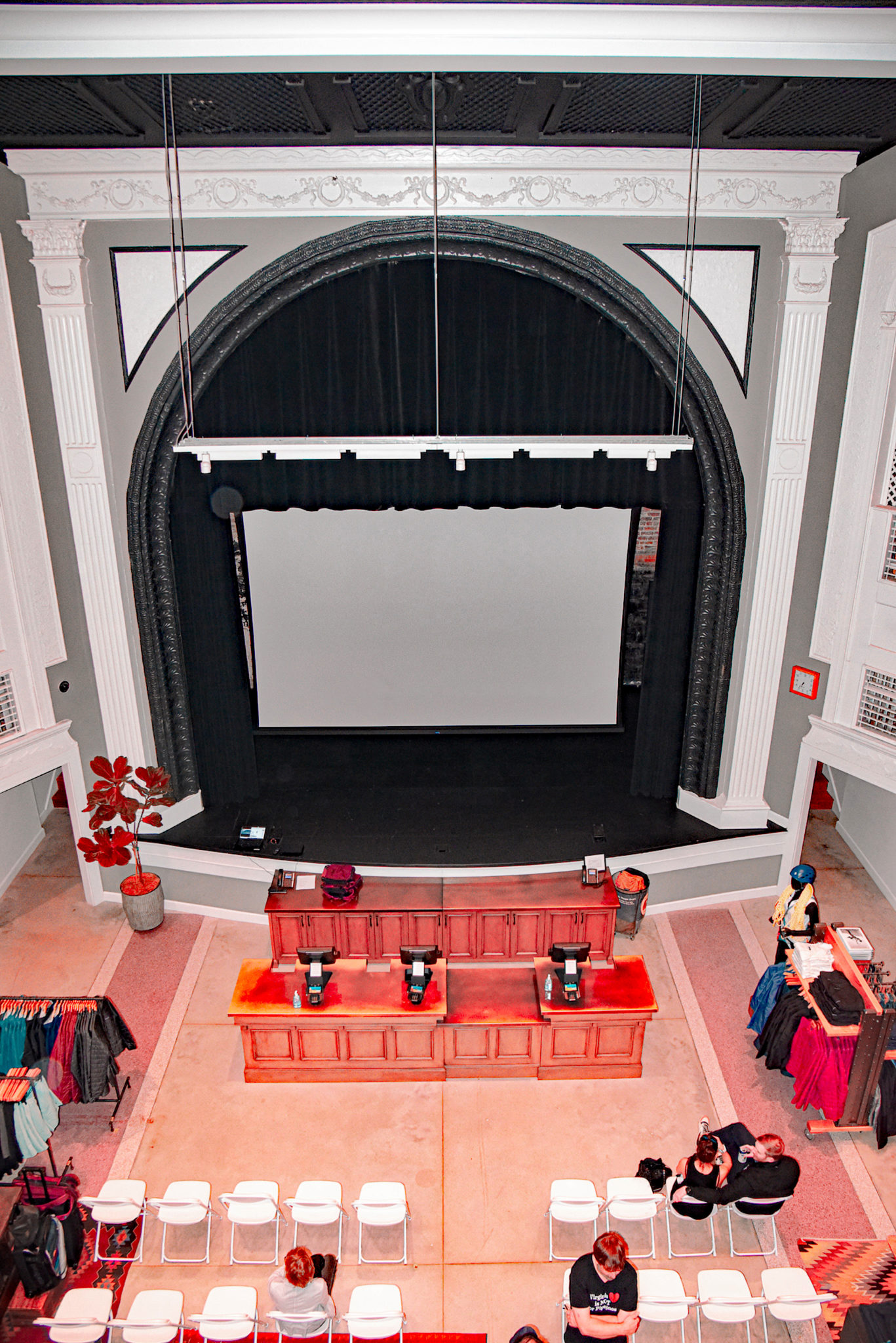 In 2014, after years of success with the City, the Alexandria Film Festival became an official 501(c)(3) nonprofit, earning grants and gaining sponsorships from increasingly larger entities each year. Not long after it transitioned to nonprofit status, the Alexandria Film Festival welcomed Sanders to its creative team.
For six years, North, Sanders, and many volunteers put their hearts and souls into making the Alexandria Film Festival better than they could have imagined.
Regarding the art of programming, Sanders says, "I like to see the films we get when we have a showcase and figure out how to fit them in, how to fill their space, what to pair them with, what theme to designate for their night. That fascinates me. The more I've gotten involved, the more I find it interesting to talk with filmmakers because sometimes you can watch a film and not realize there is so much more effort behind it than you thought. The cool thing is talking to them about their creative process."
For six years, North and Sanders ran their program this way, creatively programming events around the films, welcoming directors, and getting deeply involved in every aspect of the film process. Then 2020 brought a long intermission. How do you run a film festival if you cannot show films?
Patti North found a way. "The fest has been virtual for the last two years," she says. "I prefer movies in a theater, but we learned a lot from having to pivot, and now we screen films throughout the year."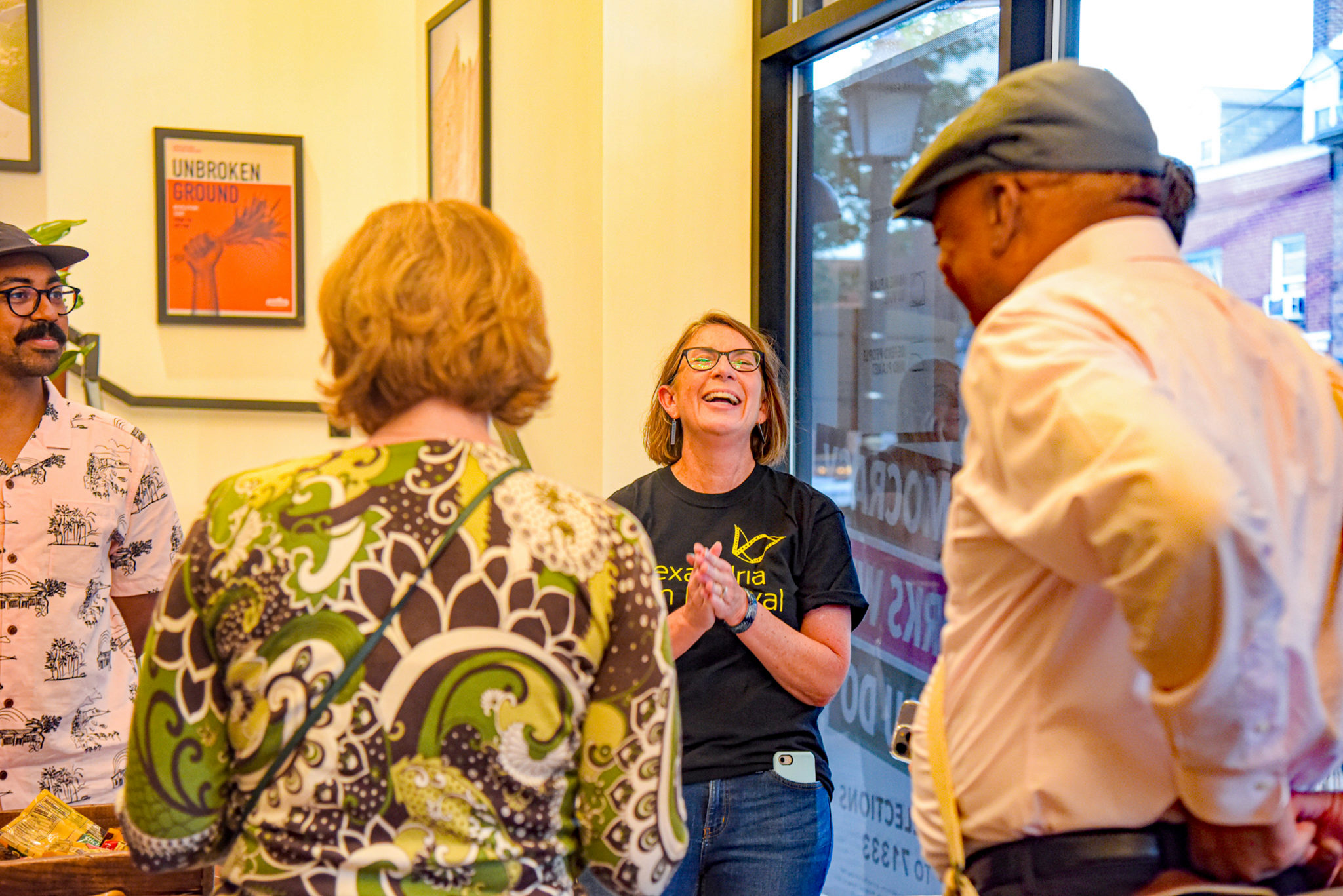 As Zoom, Microsoft Teams, Facetime, and other virtual platforms rose to the top of society's communication avenues, virtual screening didn't seem impossible. It became so popular that now North and her team continue to offer virtual screenings throughout the month.
"This is the first year we will be hybrid with in-person events throughout the weekend and, after that, streaming through Thanksgiving Weekend. Of course, filmmakers have remained busy throughout the pandemic, and we get to enjoy the fruits of their labors."
In addition to 50 films screened in-theater or virtually and director meet and greets, what can moviegoers expect from the 2022 Alexandria Film Festival? Shall we cap off the month of movie magic with an awards ceremony?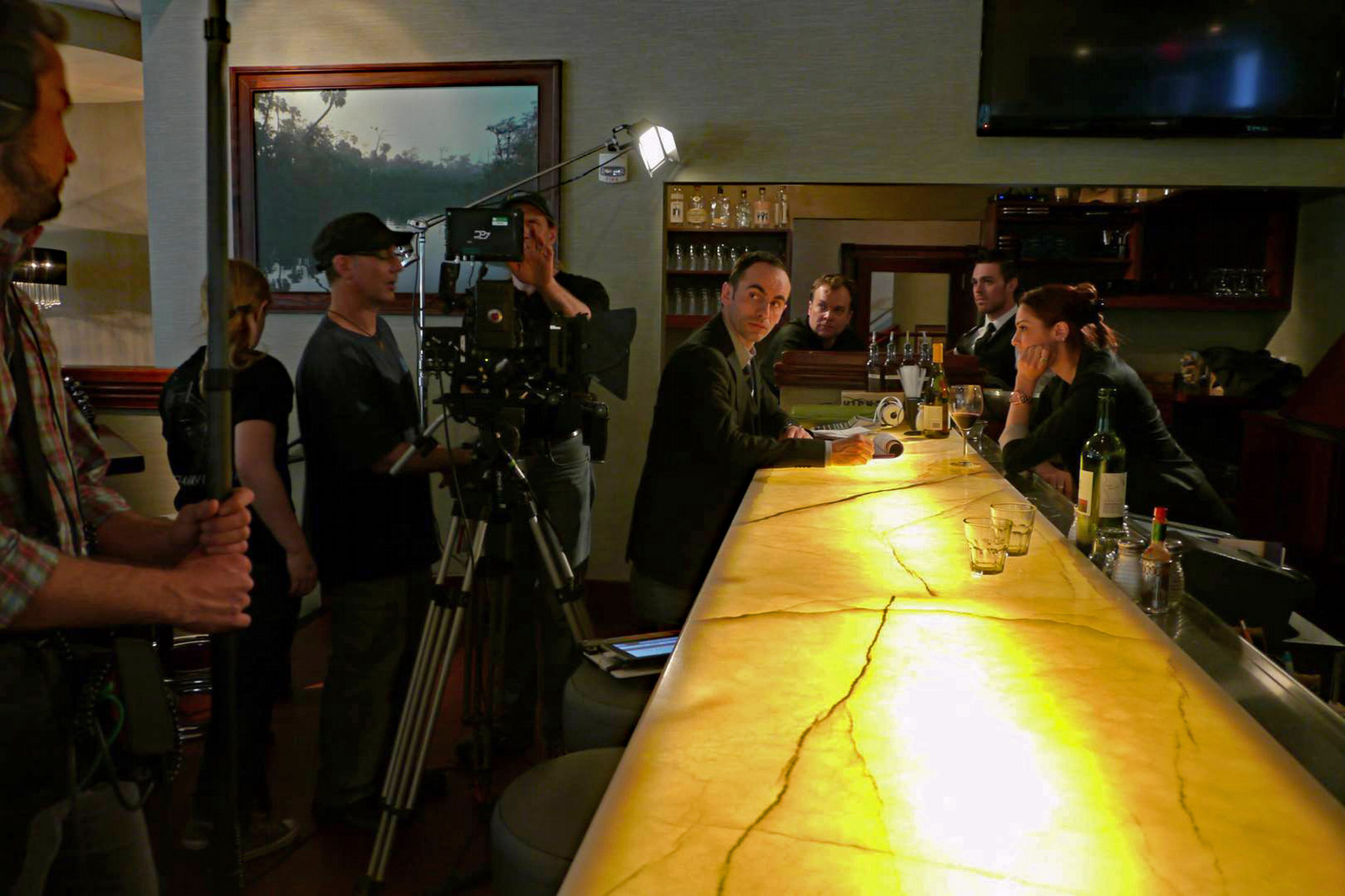 "We will have numerous directors on site to take questions and pose for pictures with our guests," says North. "The awards ceremony will be Saturday night at Ted's Montana Grill. They will get to vote for their favorite film. We will award two Audience Awards this year. The in-person audience will vote for one, and the virtual audience gets to vote for the other."
To register for the Alexandria Film Festival, see the complete list of films, and vote for your favorites, visit AlexFilmFest.com. Don't forget to share your experience with #alexfilmfest.
AMC HOFFMAN 22 Featured Films
Visit alexfilmfest.eventive.org/schedule for a list of all in-person and virtual screenings.
Friday, November 11, AMC Hoffman 22
12:00 noon
Nostalgia
Salute to Service
Be Moved
Dance of Life
Her Magnum Opus
One Old, One Young
PenPals
What's The Mark?
3:30 pm
The American Experience
The Dark Side
Flowing Home
Frantic
Kaijuburbia
Lilith NPK
One Pint at a Time
Second Hand
Sentinel Inside a Sacred Duty
The Sun Rises in the East
The Tell-Tale Plant
Thank You For Your Service
This Vast and Mysterious Ocean
To Be Forgotten
Vagabond
7:00 pm
Love & Desire
Just Let Me Go
A Lone Star Love
Meteoric
Passcode
7:30 pm
Women on the Move
Brainwashed Sex-Camera-Power
Experimental Curator The Sally Dixon Story
Guest House
Oh, Mother of Mine
Tillie's Great Escape
Saturday November 12, AMC Hoffman 22
12:00 noon
Foreign Films
Men & Masculinity
Aaron with Two A's
Cabarrus
Cat Daddies
Chlorine
Forgive Me
Kalkidane
Loose Change A Memoir of Childhood
Rent-A-Friend
Rustling
Thank You
3:30 pm
Battles Won & Lost
Barry Farm
Battleground
Goodbye to All Cats
4:00 pm
Before and After Tragedy
Hitler's Olympics: The Debate of 1936
Repairing the World Stories from the Tree of Life
Three Minutes A Lengthening
7:30 pm
Behind the Camera
8:00 pm
Portraits
Image of an American Frederick Douglass and The Right to Vote
The Preacher
The Split
Spring Break on the Ukrainian Border
Sunday November 13, The Lyceum
1:00 pm
Commissioner Gordon: Oh Snap
Hitler's Olympics: The Debate of 1936
Canary
Midas
Musher
ICYMI: It's a New Way to Reduce. Reuse. Recycle with Giant Foods