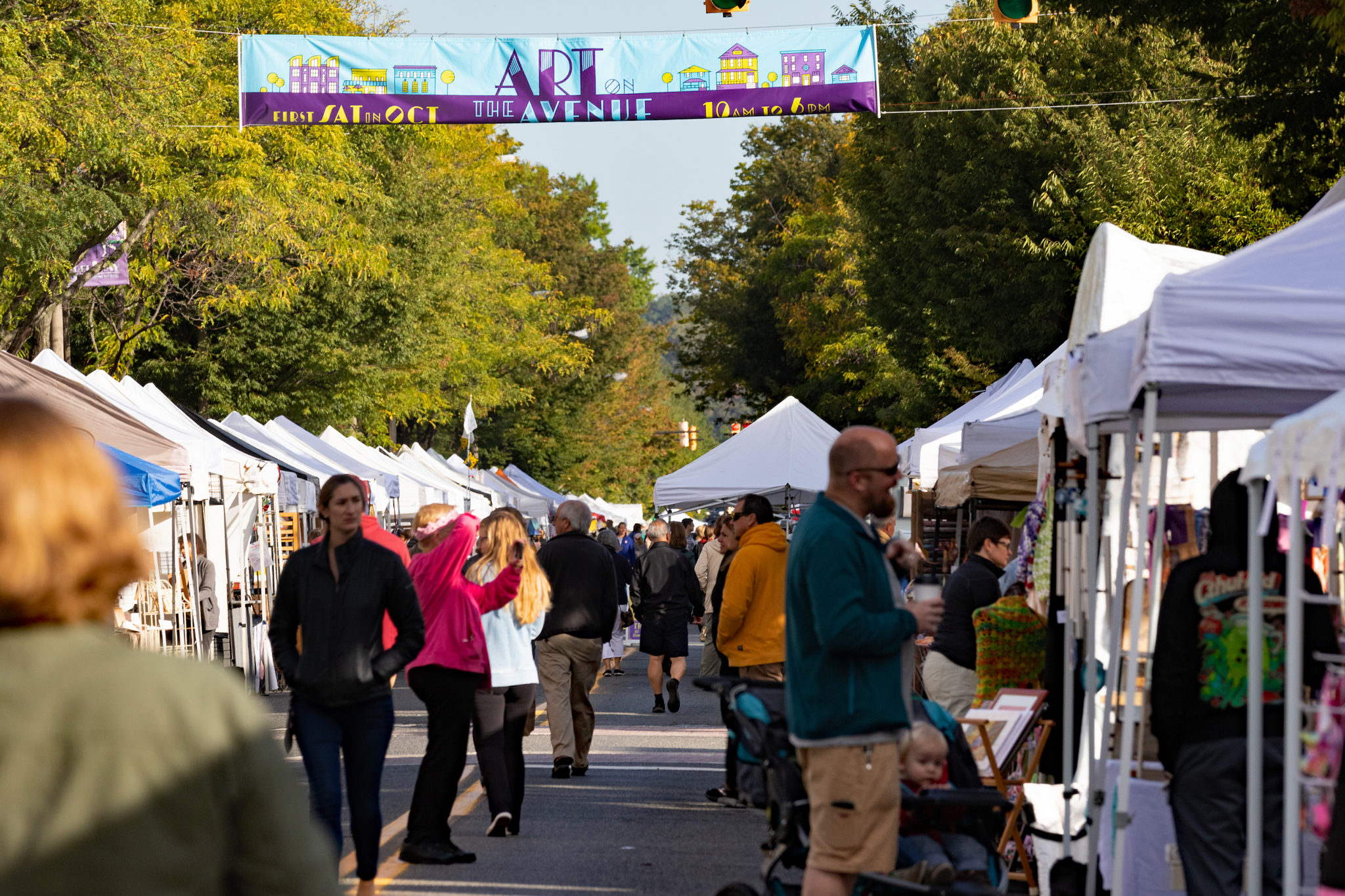 Alexandria, VA – For the second time in its 27-year history, Art on the Avenue was postponed due to a hurricane. The arts festival will take place on Saturday, November 12, from 10 am to 5 pm along Mount Vernon Avenue in the Del Ray neighborhood of Alexandria.
"We're grateful to our artists, volunteers, and City officials for their work to reschedule an event of this magnitude," said Art on the Avenue founder and chair Pat Miller. "Bundle up and be prepared to finish all your holiday shopping early while supporting our wonderful artists and Del Ray small businesses!"
Held each fall on Mount Vernon Avenue between Hume and Bellefonte Avenues, Art on the Avenue reflects the diversity of the Del Ray community through the artists and their work. This year's festival will feature over 350 local and regional artists, live music, international food, children's activities, a pie-baking contest, and more.
The event, voted the best art festival in Northern Virginia by Virginia Living readers, is entirely volunteer-run, with support from the local business community. With the rescheduled show happening during Veterans' Day weekend, stop by to say thanks and support these artists, who are veterans or military spouses:
Art on the Avenue is free and open to all. For more information, visit artontheavenue.org.
ICYMI: Celebree Day School Accepting Open Enrollments at their Welcome Center