Community News
Burke & Herbert Bank Launches 'Share the Warmth' Coat Drive for Alexandrians in Need
Drive is a partnership with NBC-4, the Salvation Army, and Crest Advanced Dry Cleaners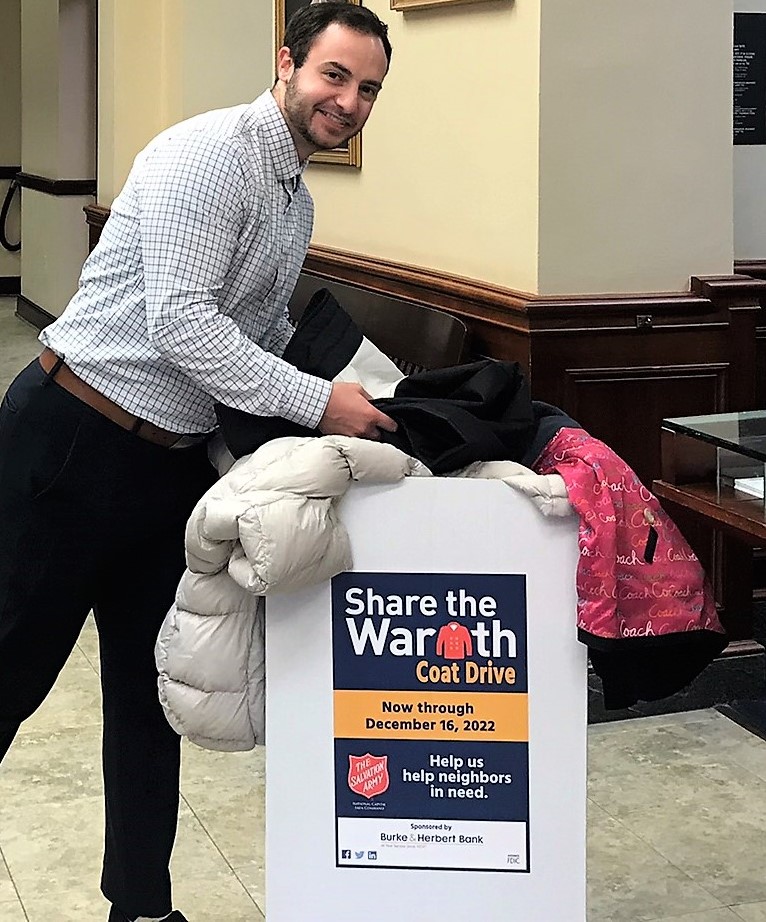 ALEXANDRIA, VA – No one should be without a warm coat during winter. That is why Burke & Herbert Bank has teamed up with NBC-4, the Salvation Army, and Crest Advanced Dry Cleaners for the Share the Warmth Coat Drive. Through Dec. 16, Burke & Herbert is collecting new or gently used coats. They will be cleaned by Crest, then distributed by the Salvation Army to people in need.
According to a Burke & Herbert press release, "thousands of coats have been collected since the program's inception."
The coat drive, in its twelth year, welcomes drop-offs at all 23 branches. Curbside drop-off is also available. Simply call your local branch and let them know you are coming by to donate.
"We don't want anyone in our community to be cold this winter. By using our branch network across Northern Virginia and Fredricksburg, we hope we are making it easier for our very generous neighbors to contribute coats," stated Joseph F. Collum, Bank Executive Vice President, Director of Branch & Business Banking. "With recent hard times, this year's coat drive is needed more than ever."
Everyone donating a coat will receive a coupon for 25 percent off at Crest Advanced Dry Cleaners.
Donation receipts are available upon request.
For more information, visit burkeandherbertbank.com/share-the-warmth-coat-drive.
Justin Wilson Reports Alexandria's Tourism Industry Making Comeback