Eatz
Whiskey & Oyster Wins Old Town Oyster Week Shuckoff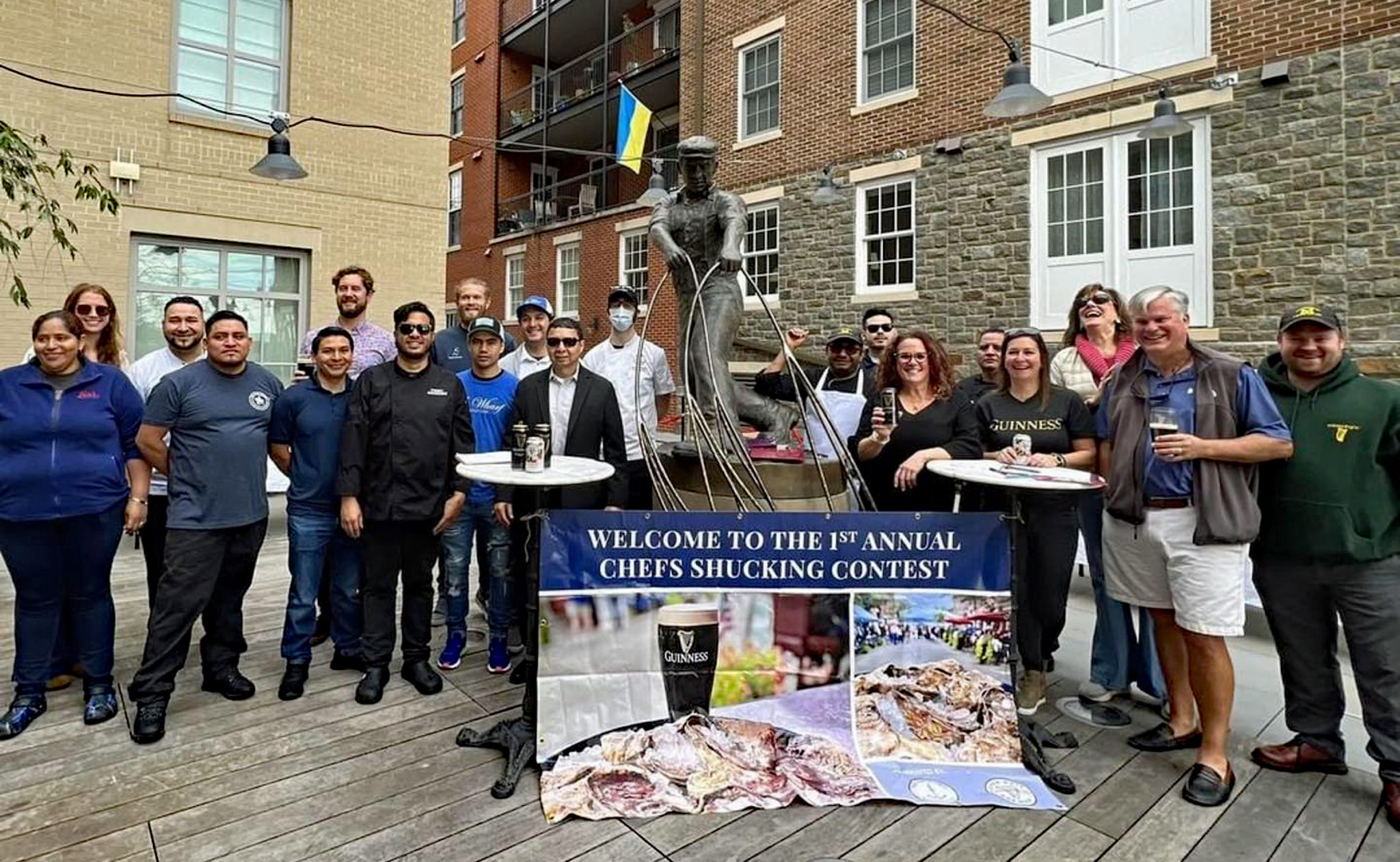 Alexandria, VA – On Sunday, October 16, the annual Old Town Oyster Week, presented by the Old Town Business Association, held its famed Oyster Shucking Contest on the patio of Hummingbird (220 S. Union Street). With 12 participating restaurants, each with 17 oysters to shuck, competed for the coveted prize. Competitors were judged on specific criteria: speed, a clean shuck, the number of oysters on the tray, and the final presentation.
The presenting sponsor of Oyster Week is Daniel O'Connell's, so to keep things fair, Mayor Justin Wilson shucked in their name. Head judge Page Moon declared Whiskey & Oyster the final winner, followed in a close second by The Wharf—a mere 5-second difference.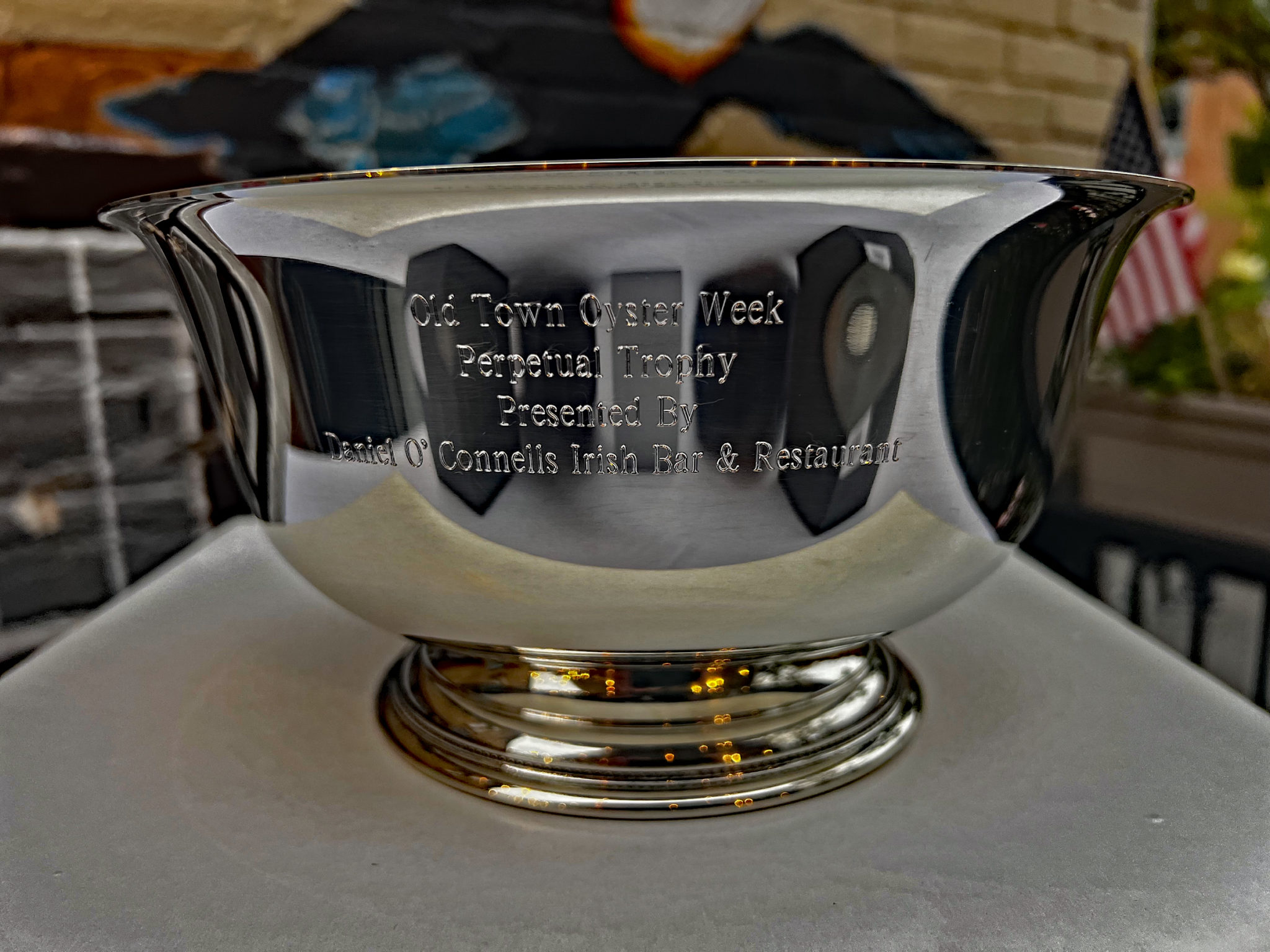 Throughout the rest of Oyster Week, patrons were welcome to try the presented oyster and Guinness pairings at participating restaurants and vote for their favorite. The people's choice winner, Vola's, was announced Sunday, October 23, at Daniel O'Connell's (112 King St.). They went home with the honor and the coveted O'Connell's Cup, designed by King's Jewelers.
For continuing Old Town Business Association events, visit oldtownbusiness.org.
ICYMI: Ms. Moxie's Moonshop Introduces PMS Chocolate by Nestle